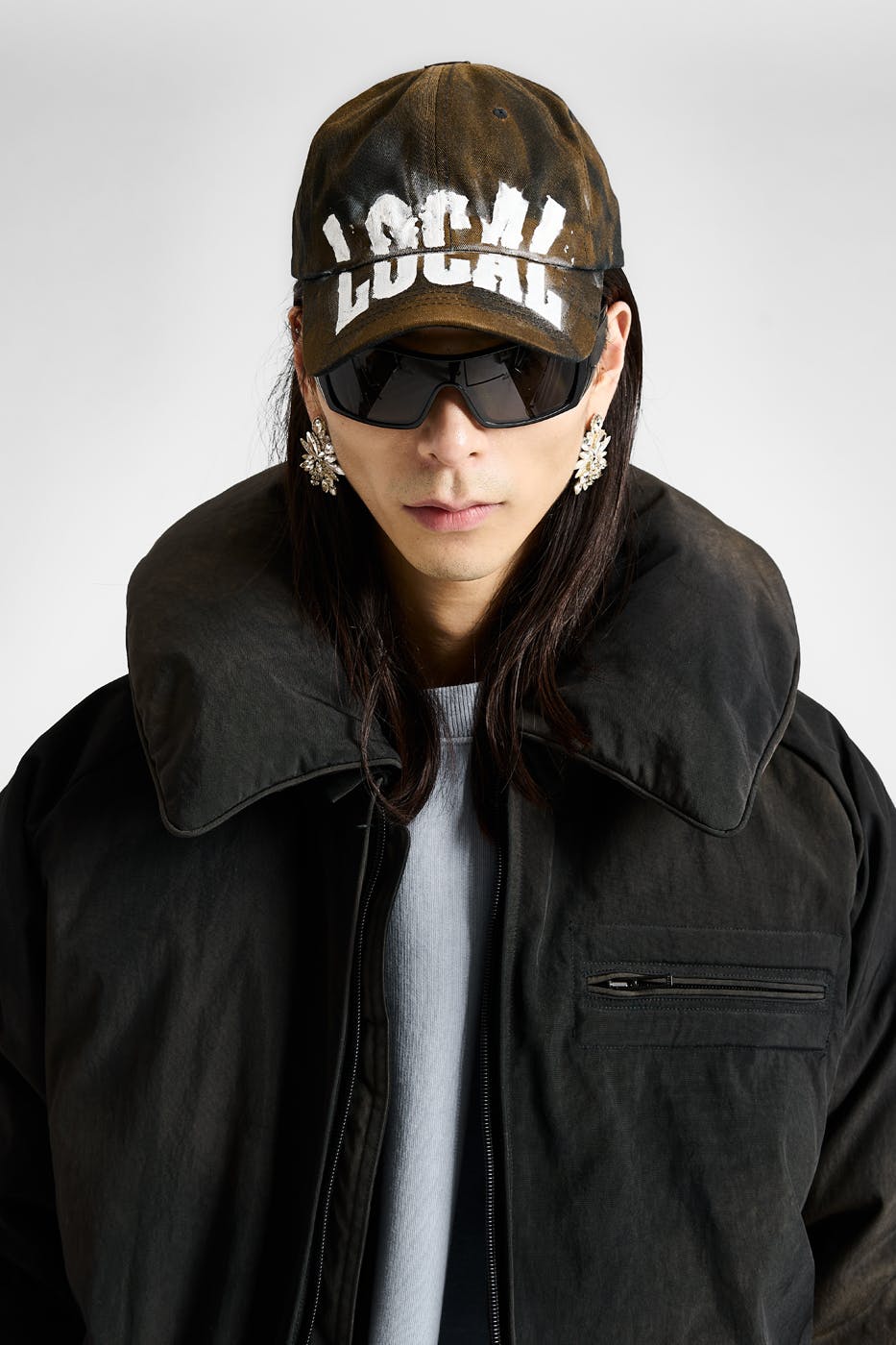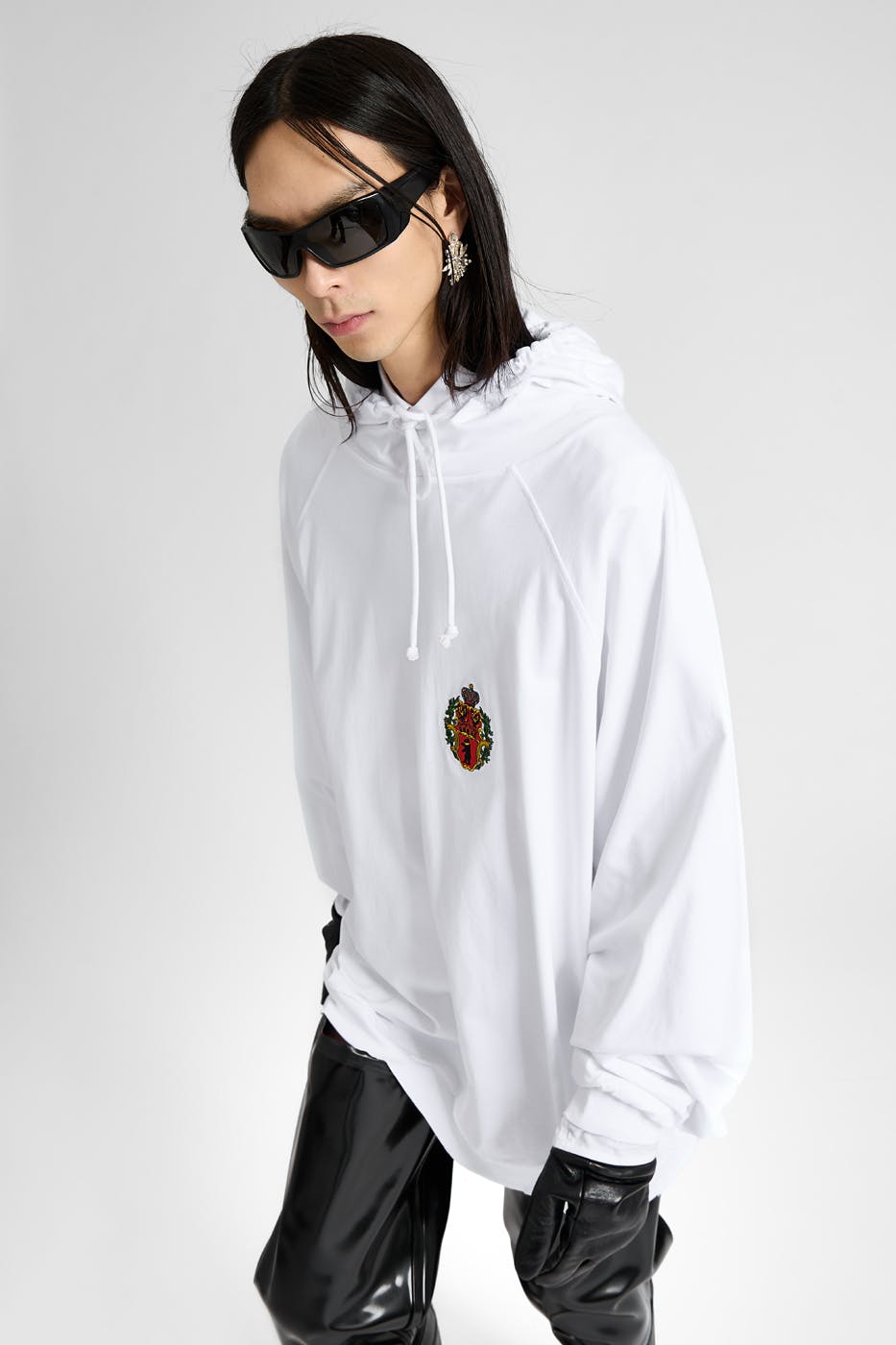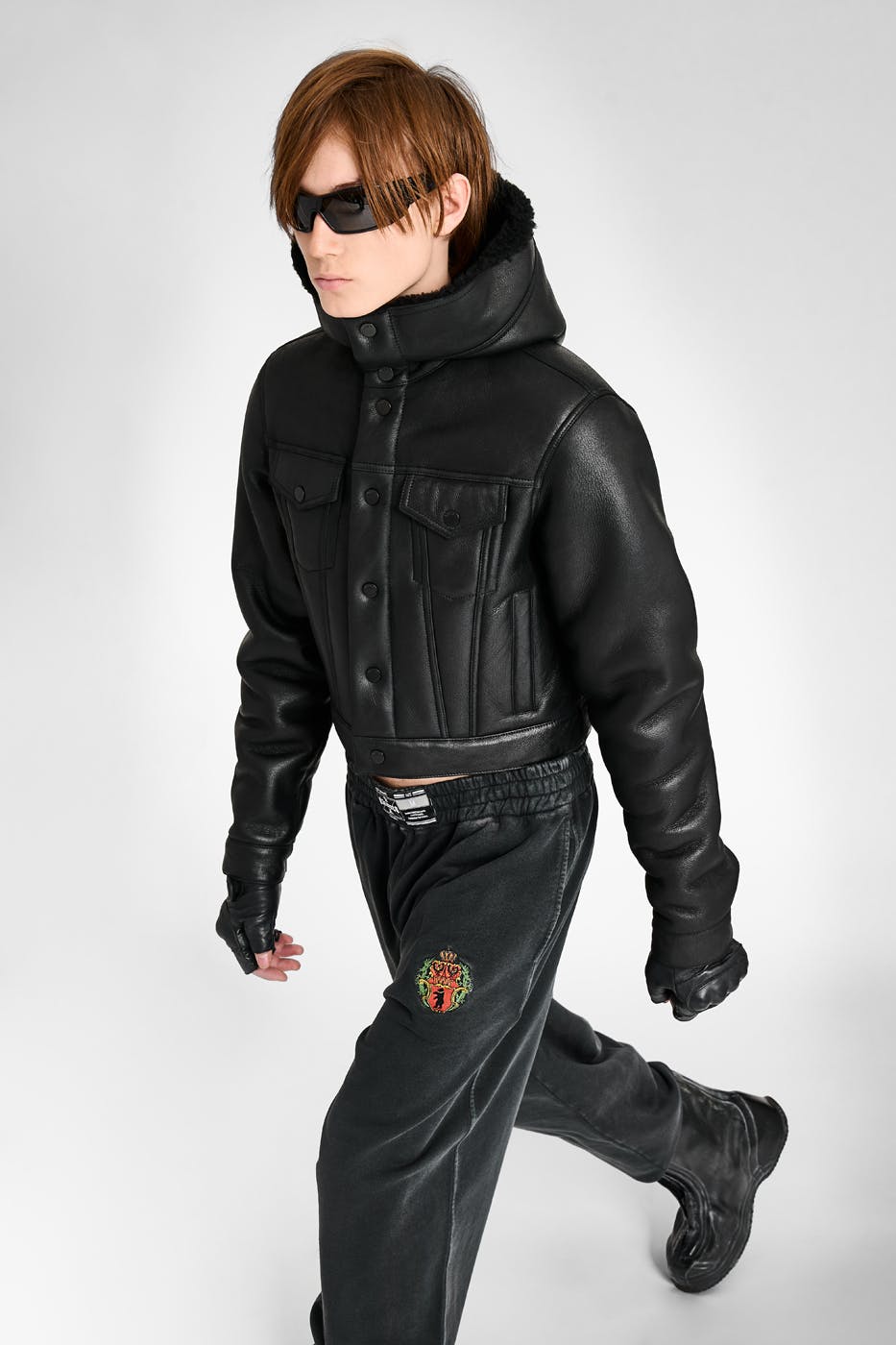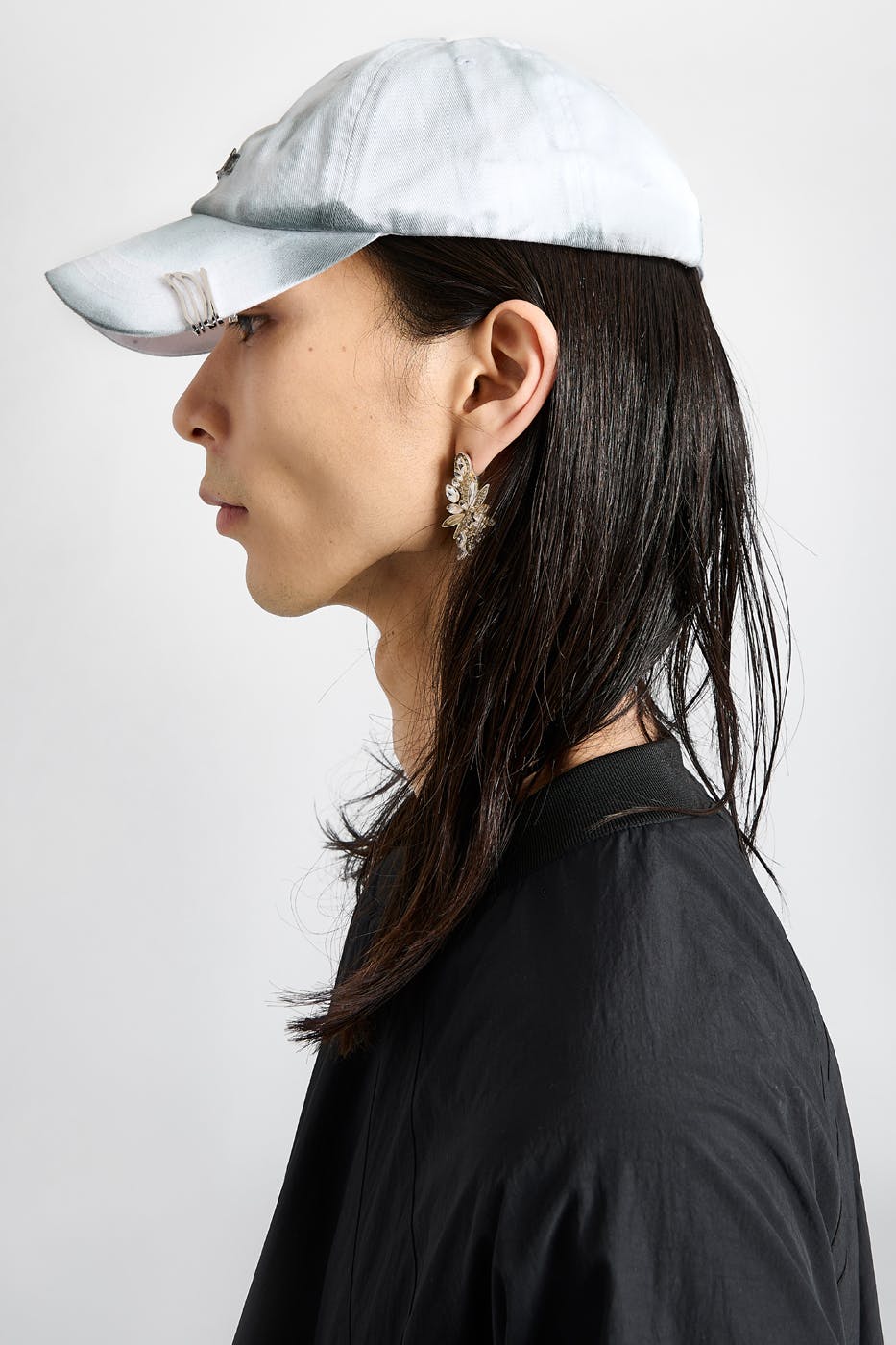 Berlin-based magazine and ready-to-wear label 032c is in its comfort zone for Fall/Winter 2023, epitomizing the high-low balance that's designed its output since the 032c apparel collection debuted in 2017.
The ensuing garments have always been very much of the moment, filtering a mix of contemporary streetwear through a culturally-conscious lens.
032c's FW23 collection delivers a lot of the stuff you'd expect: worn 'n washed midlayers made of beefy cotton jersey, distressed knitwear, thick leather.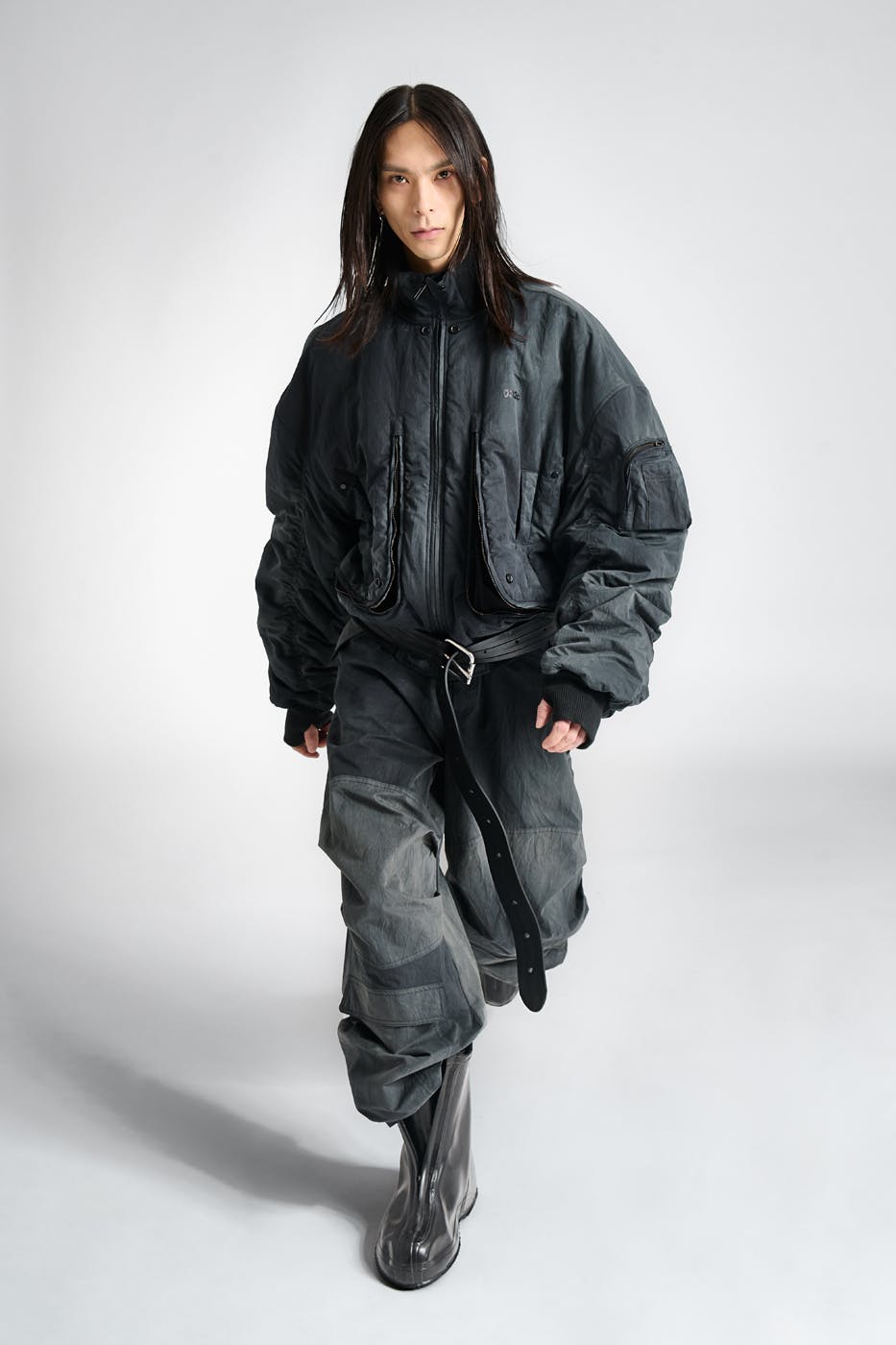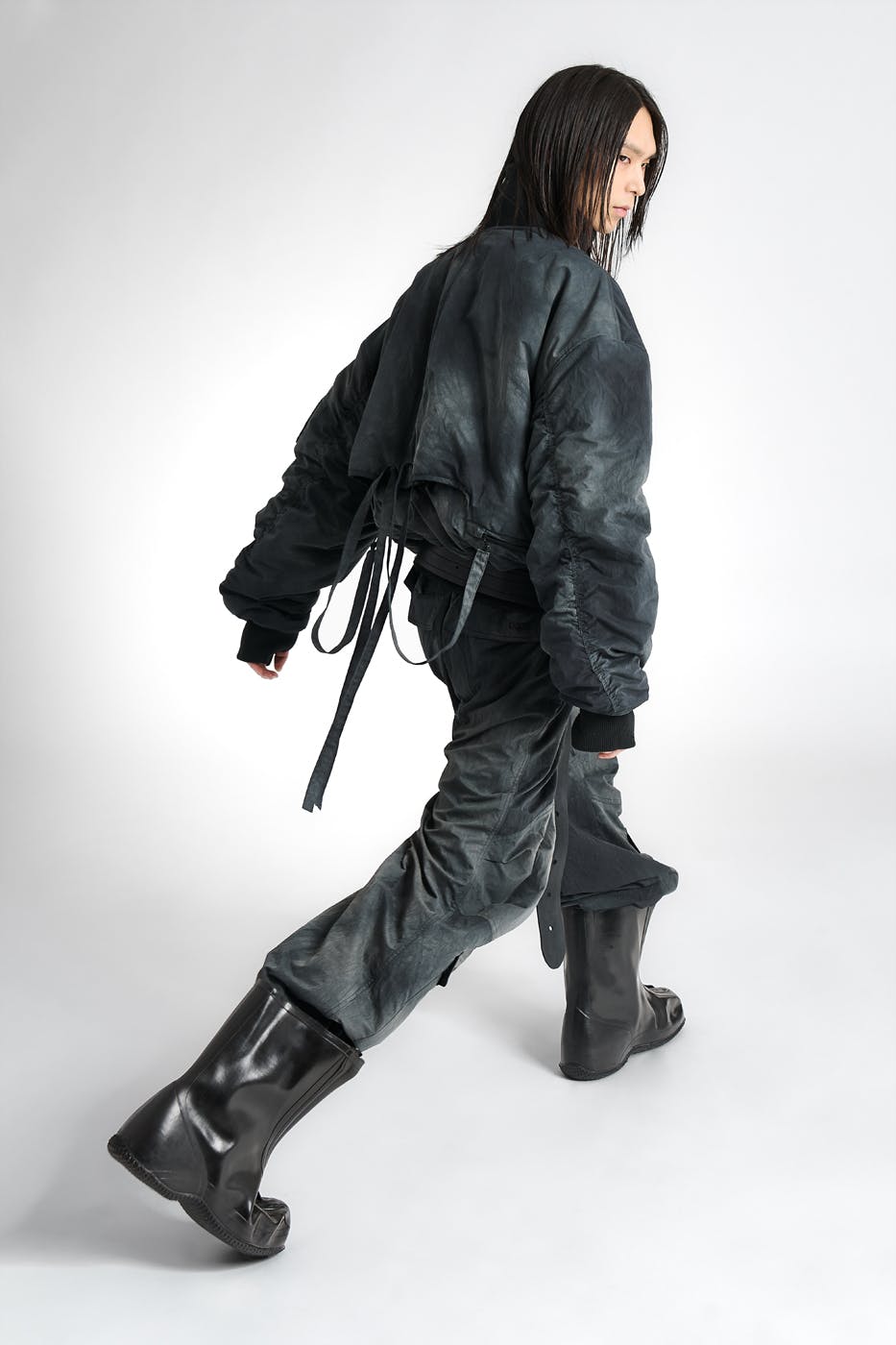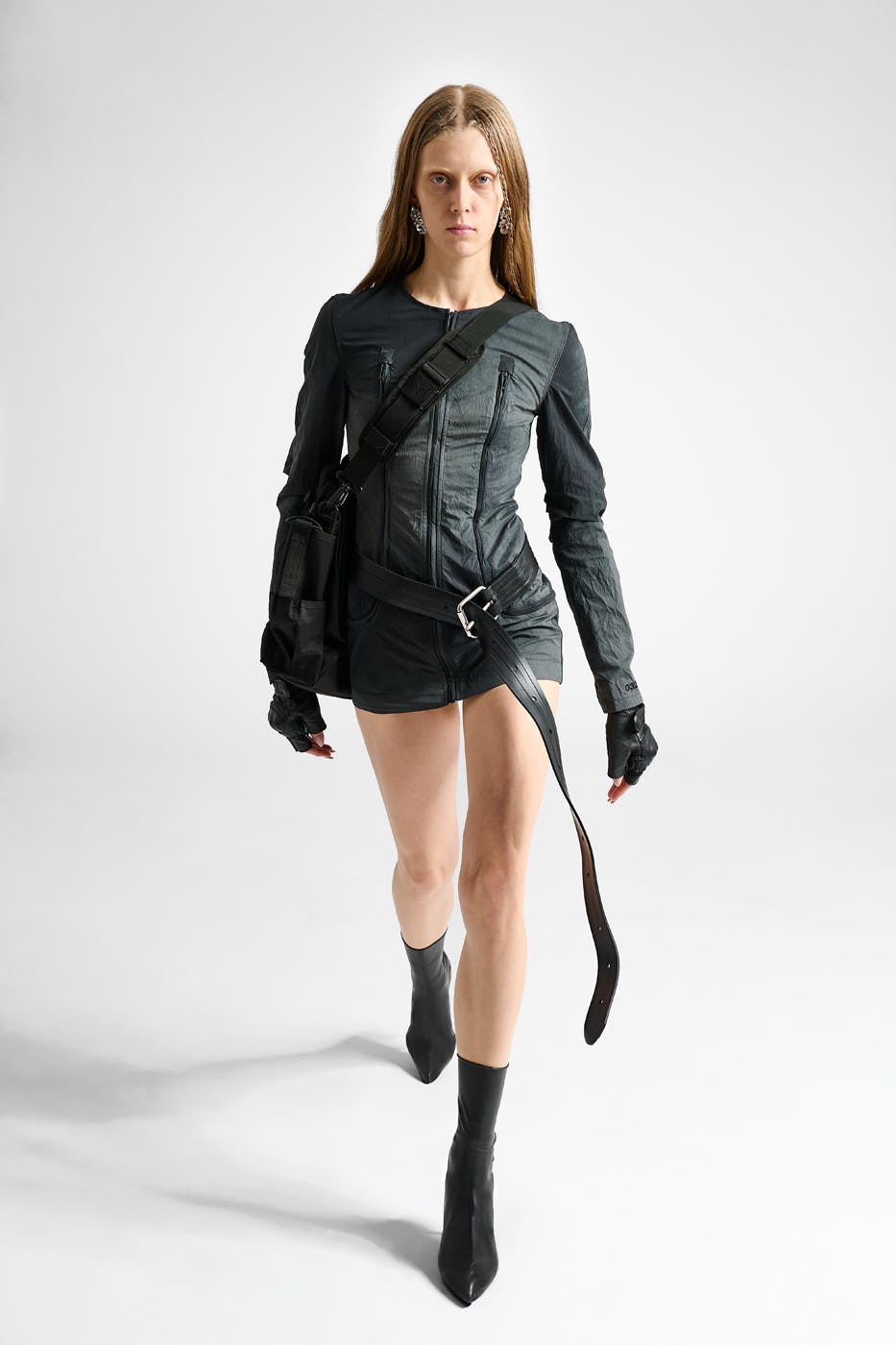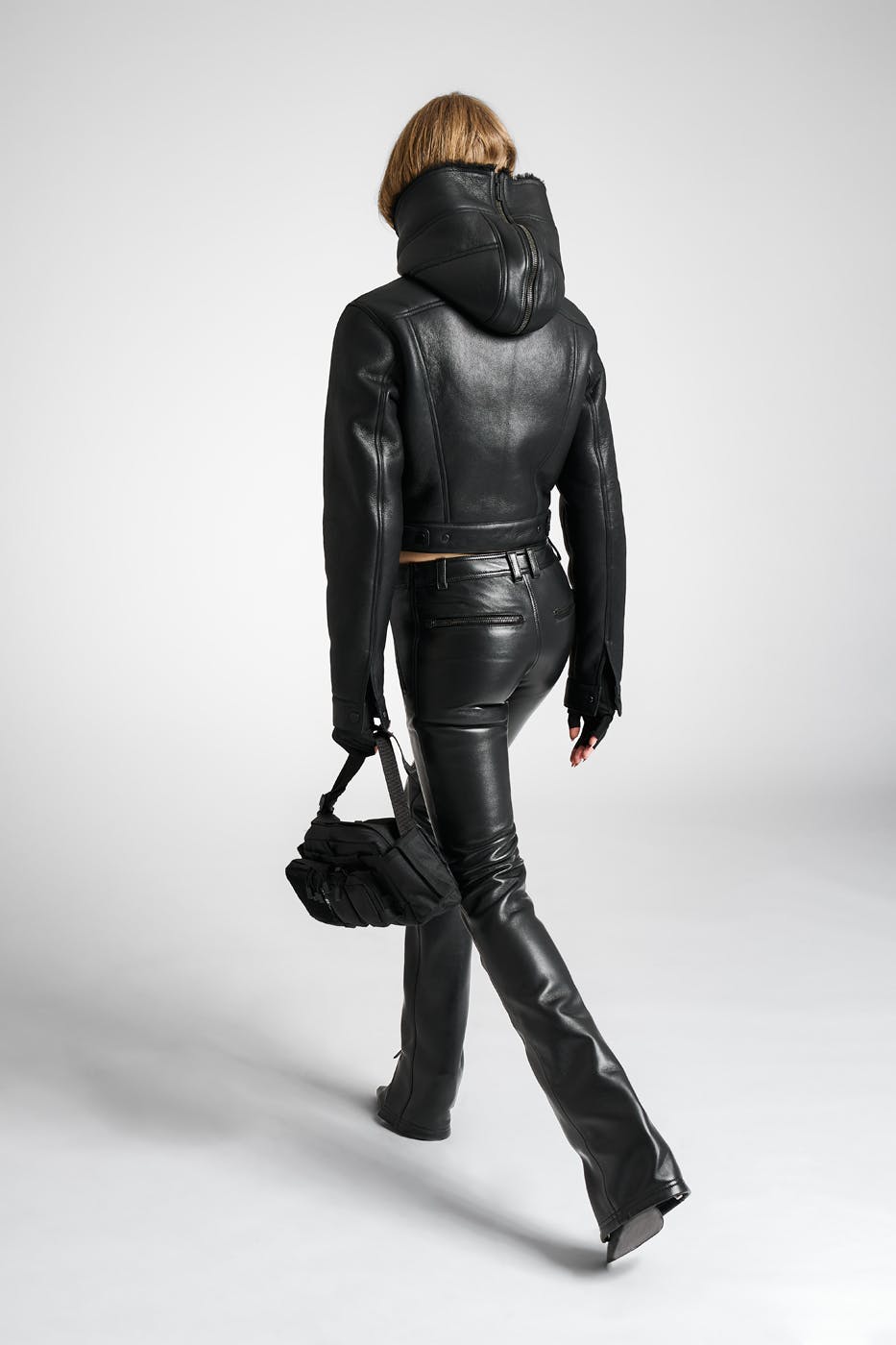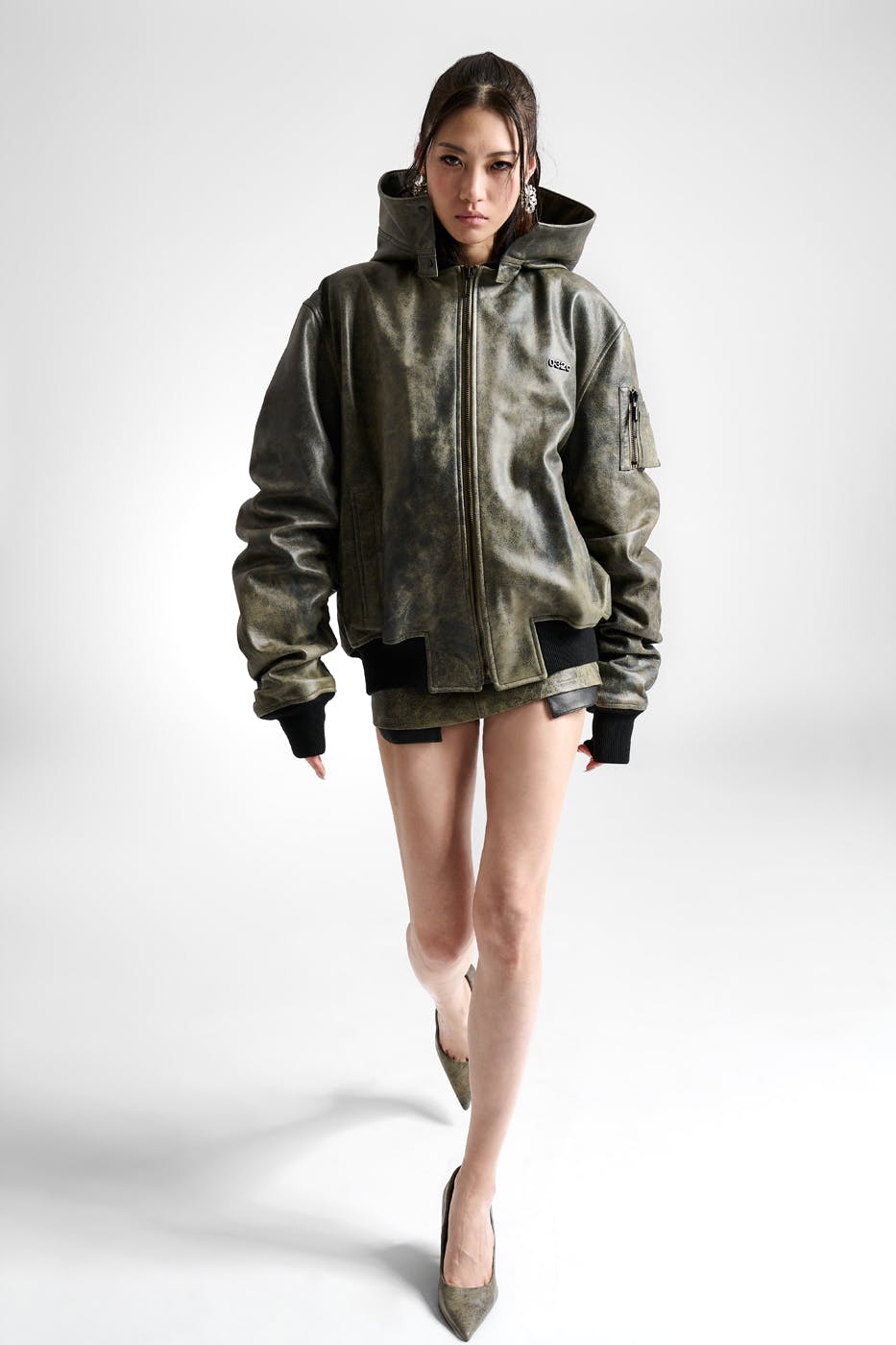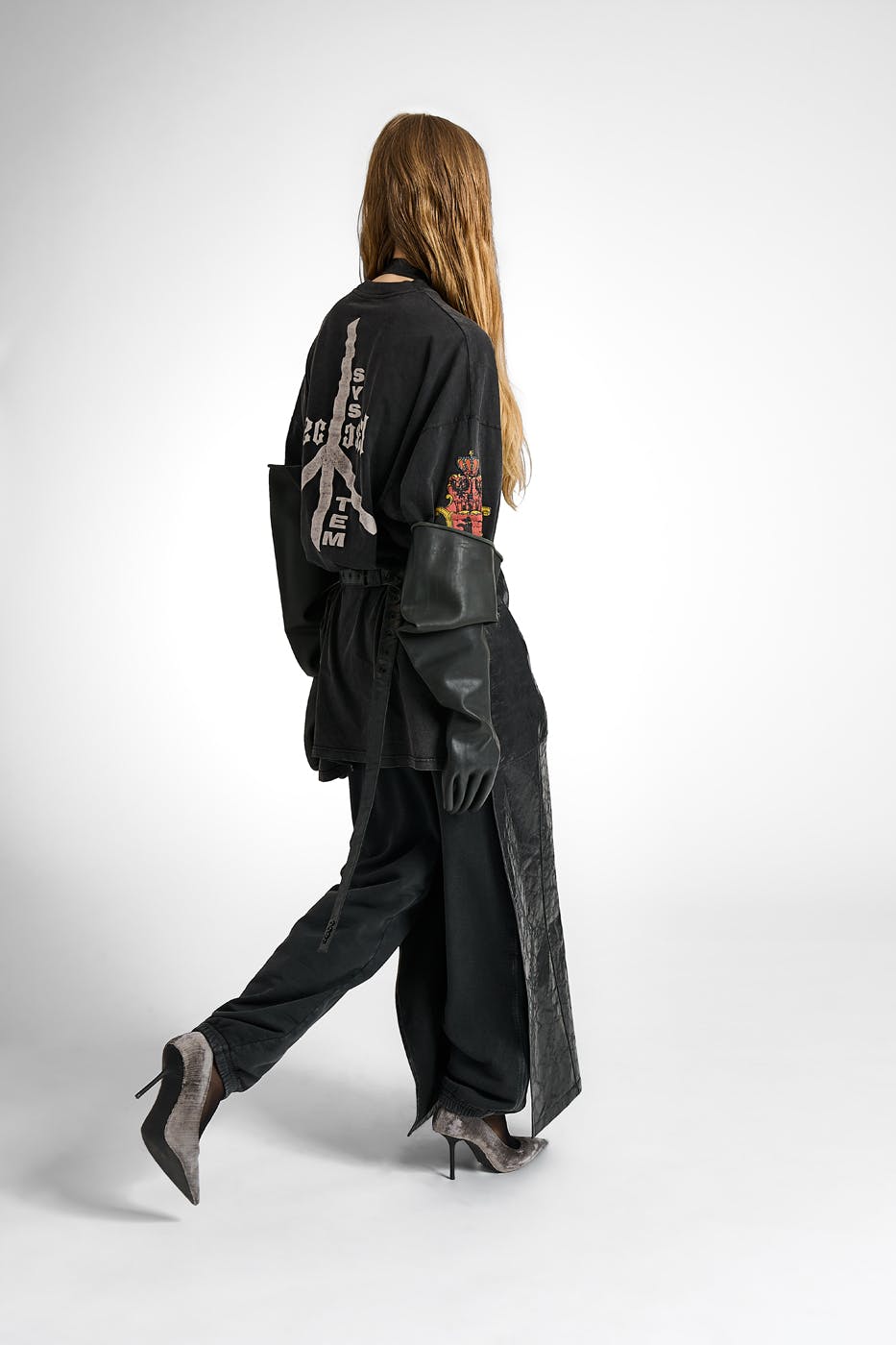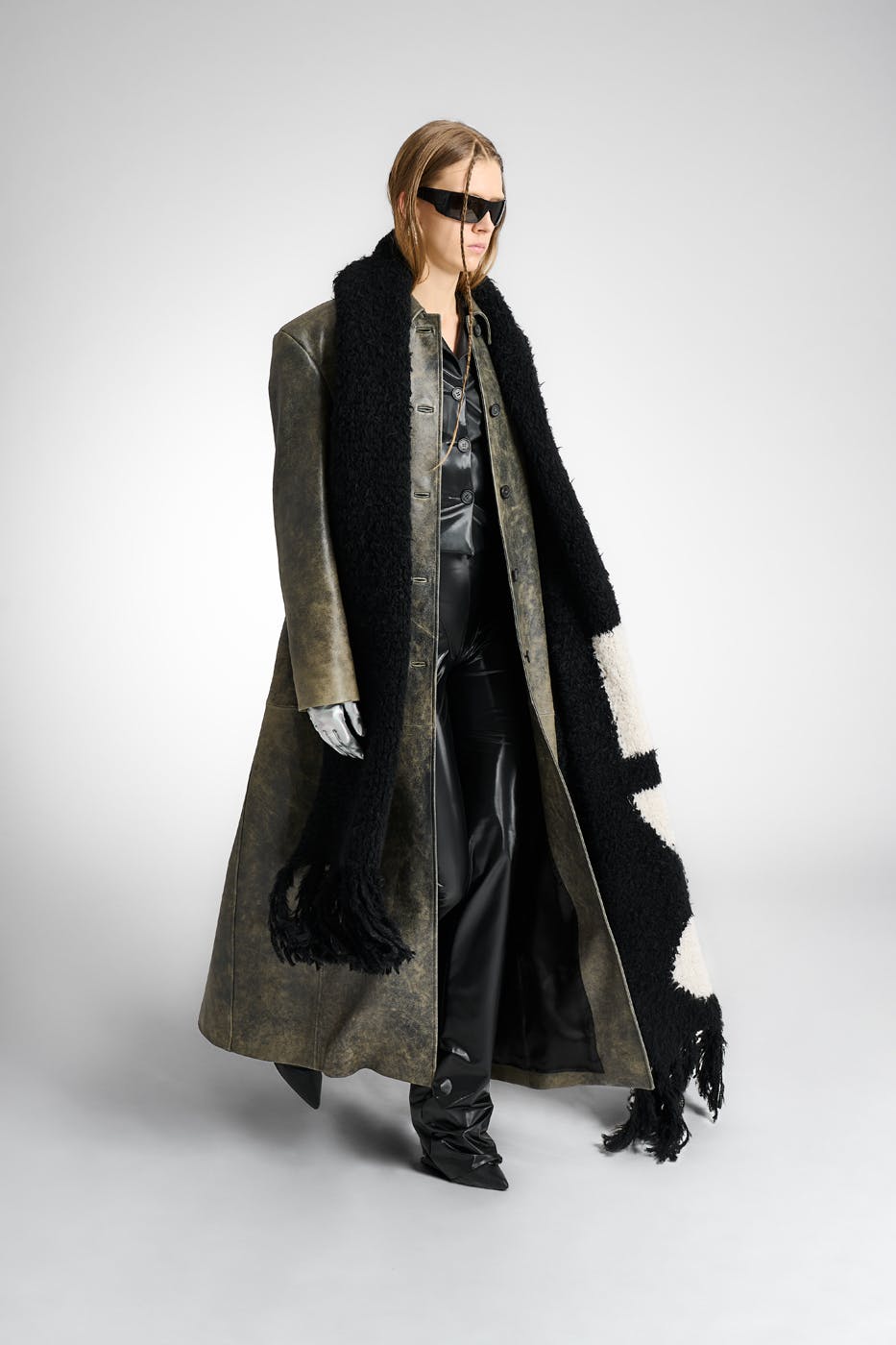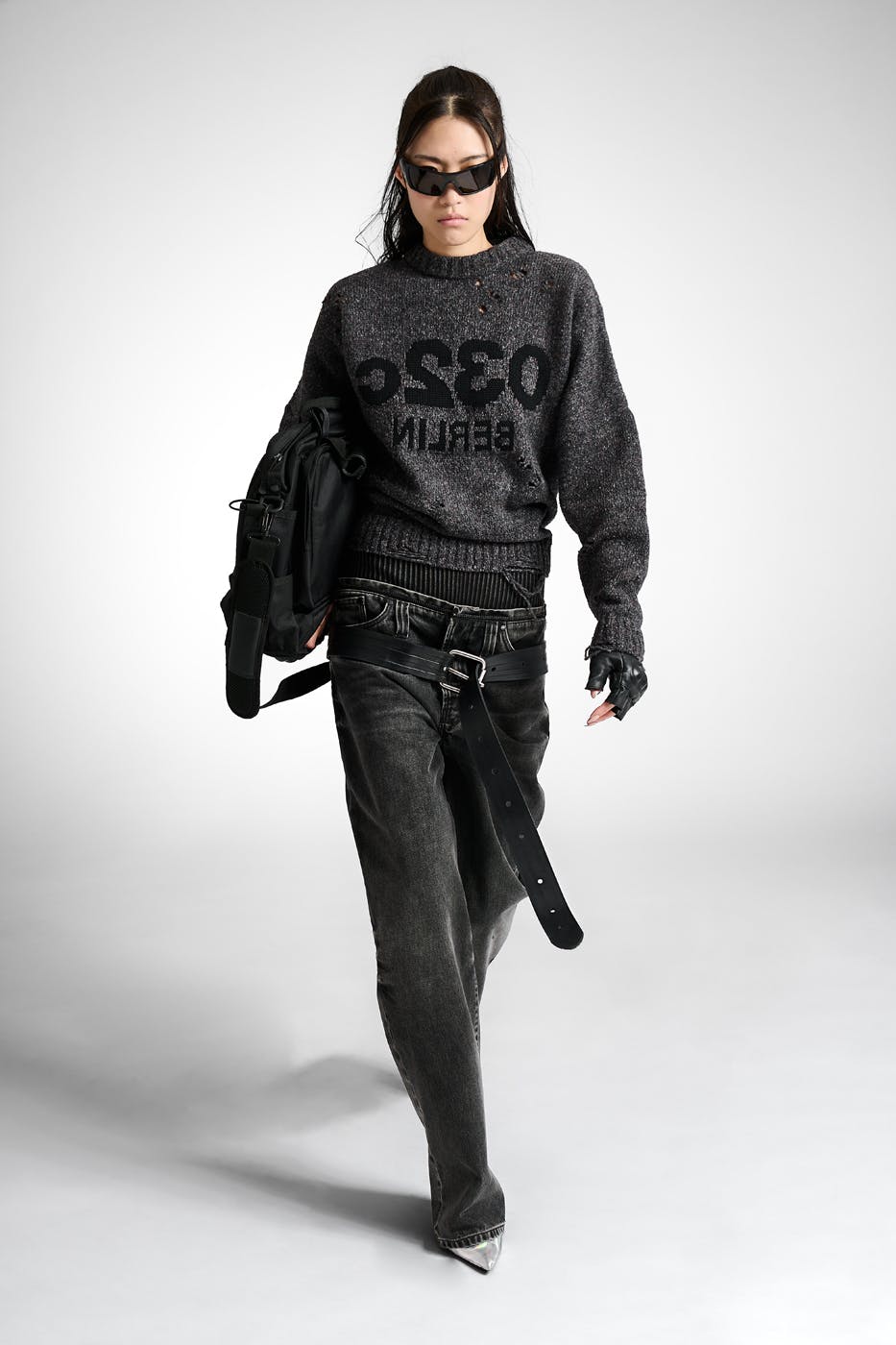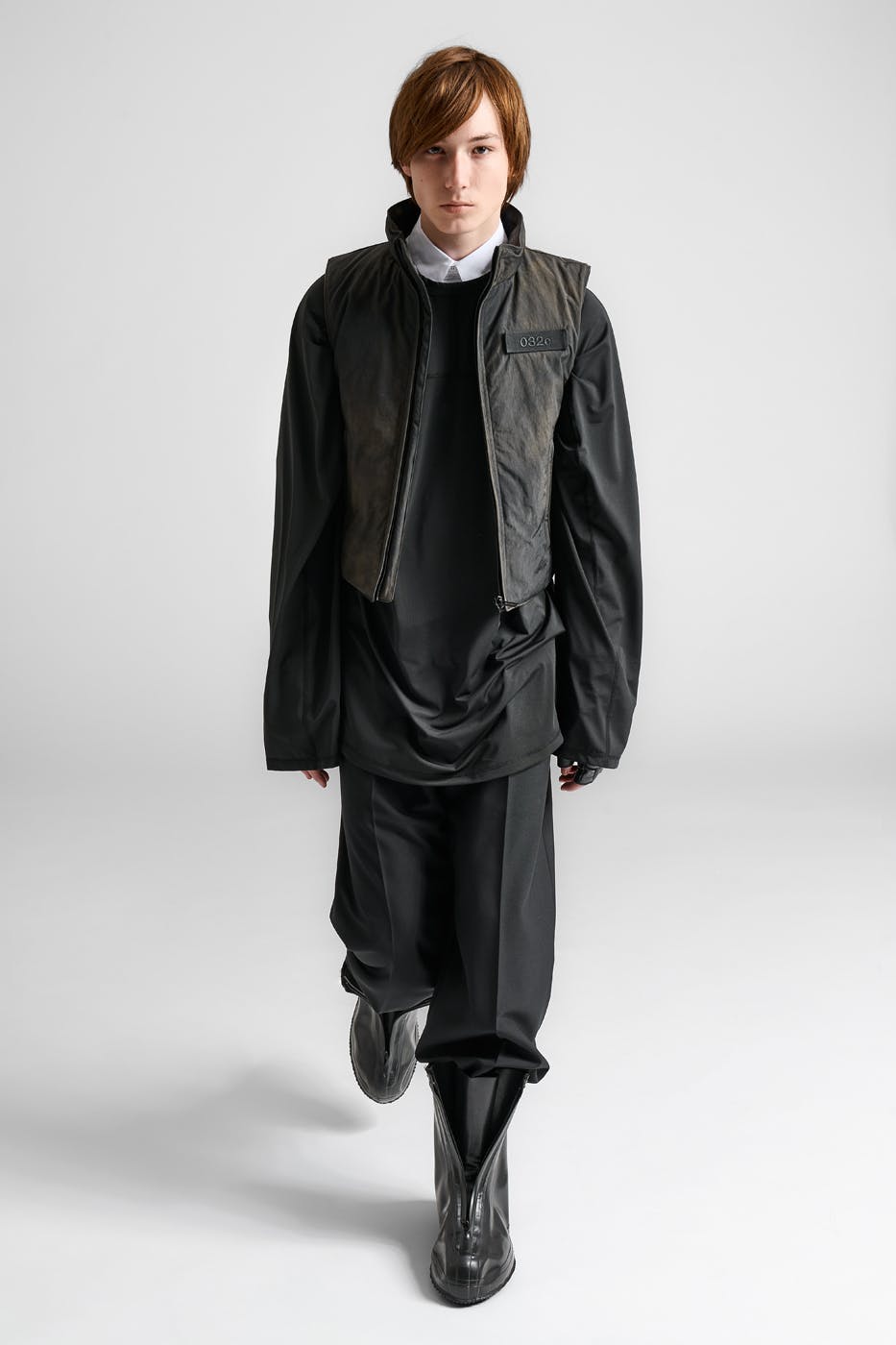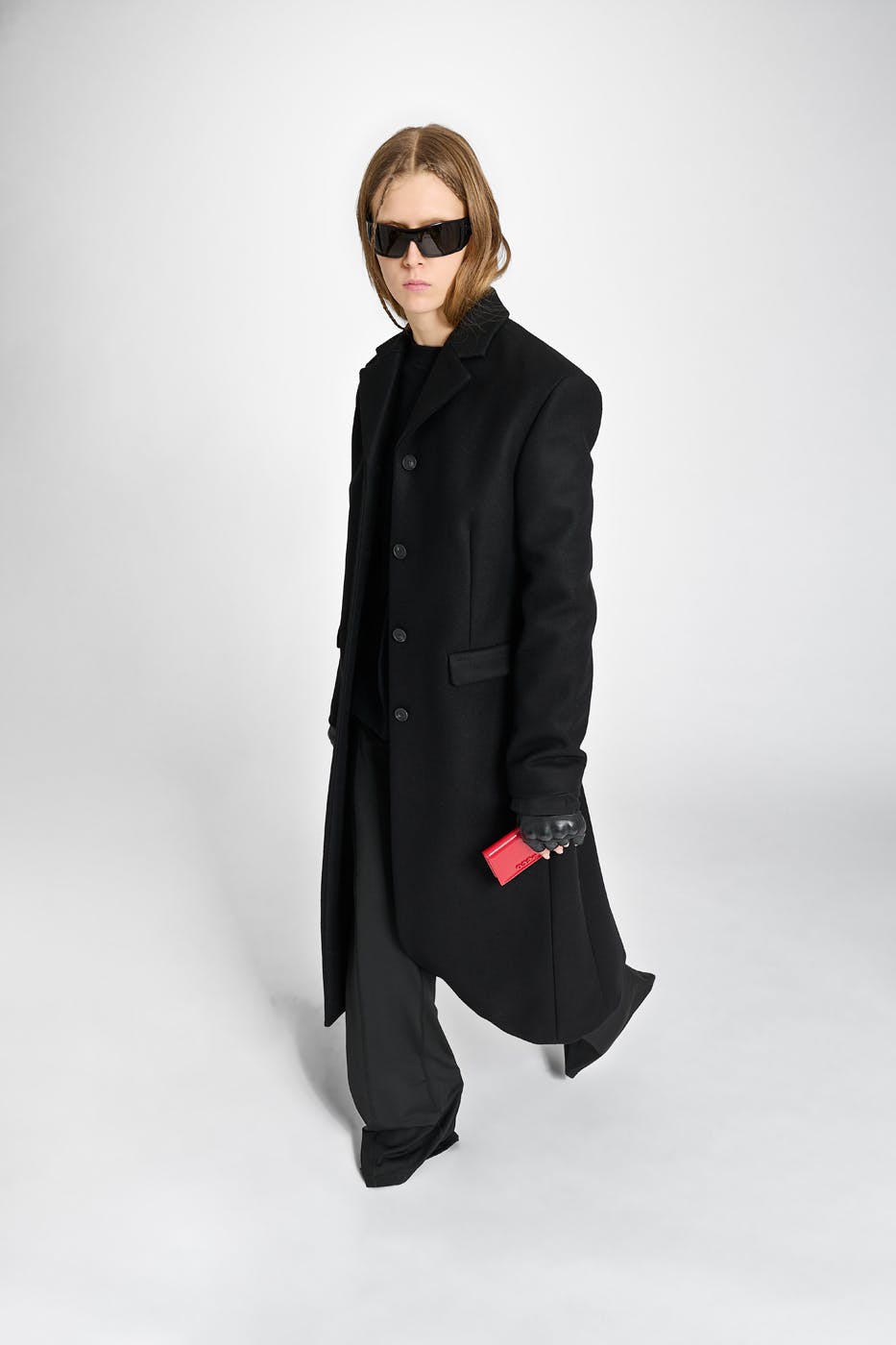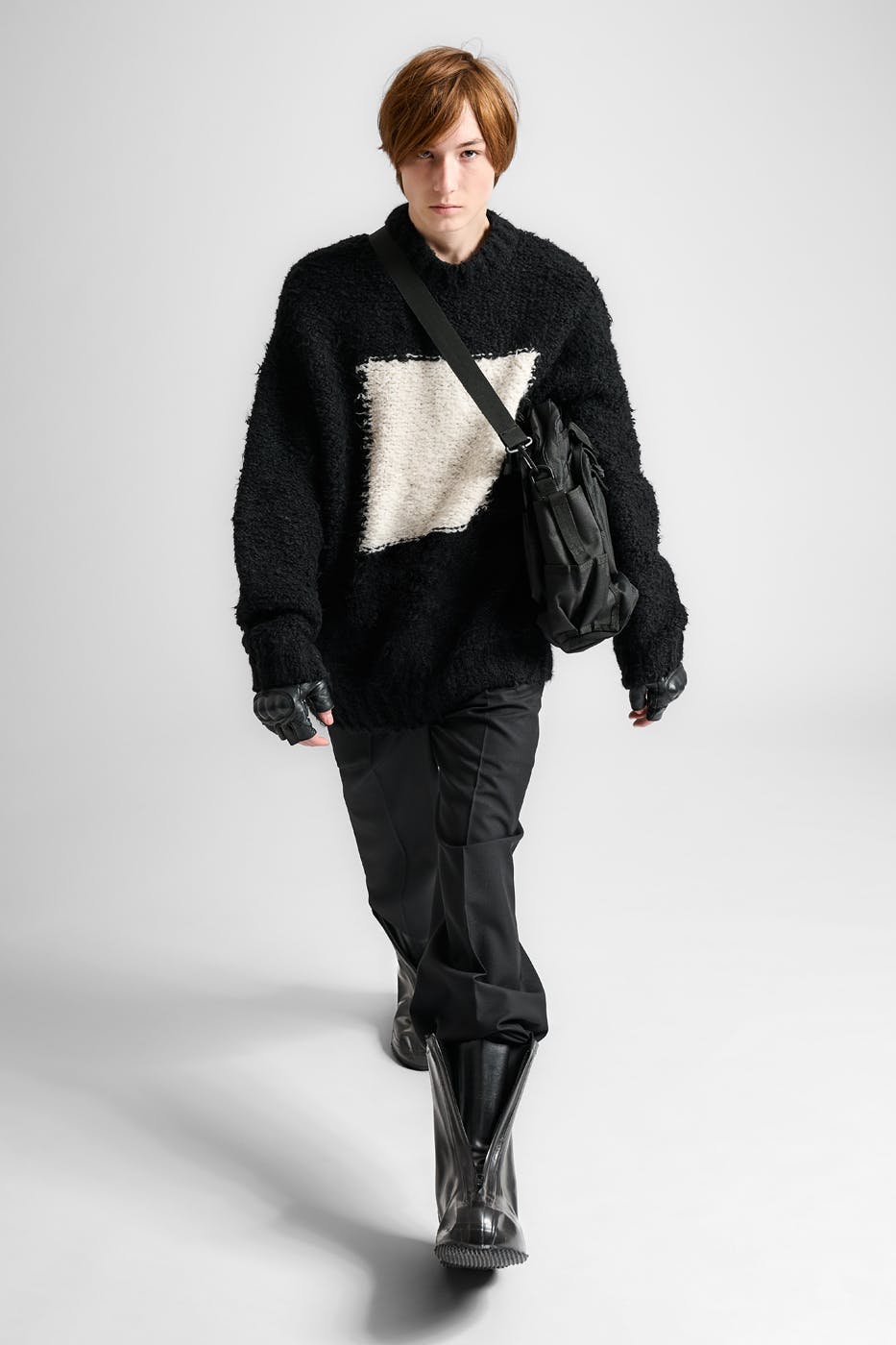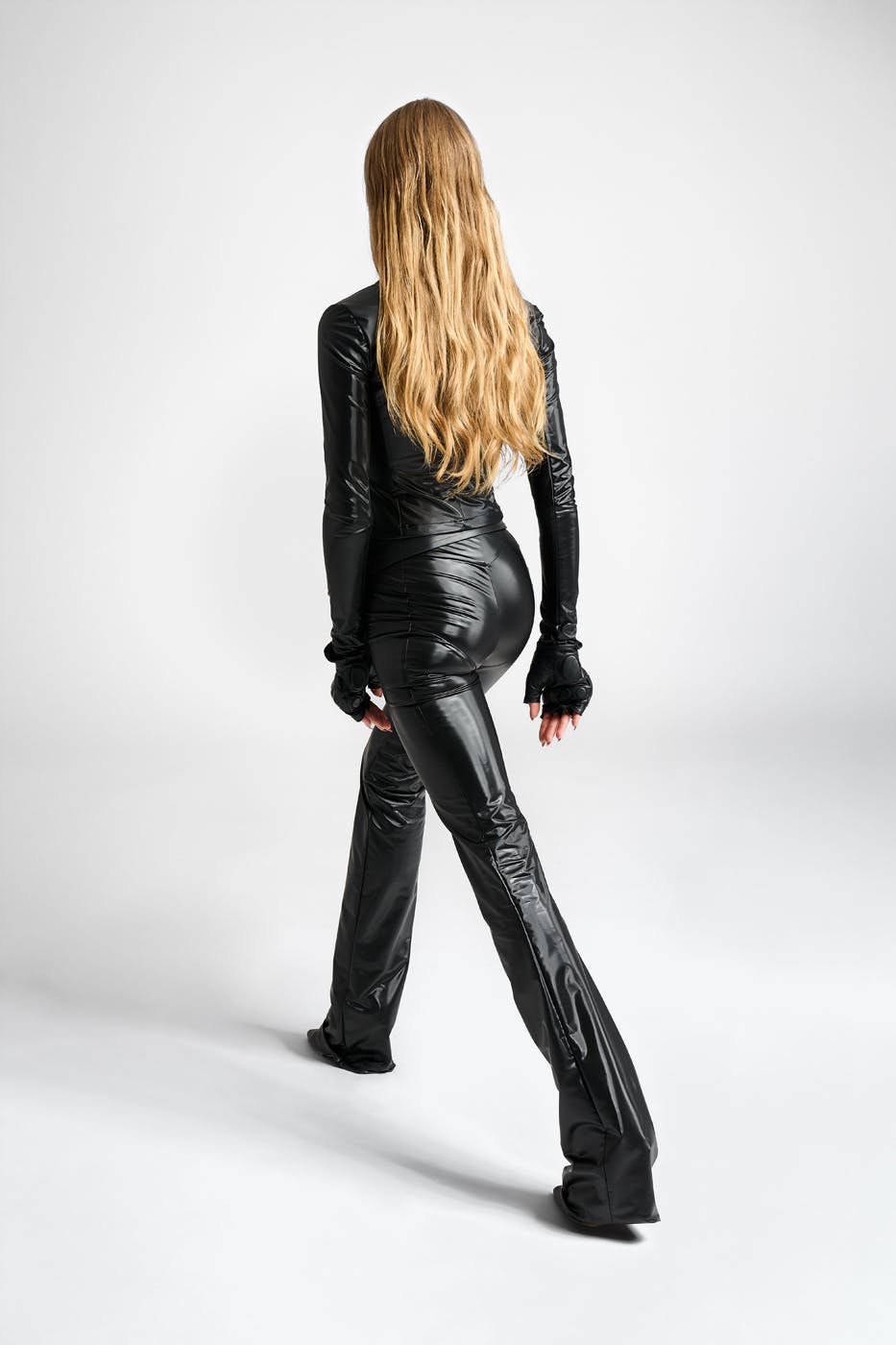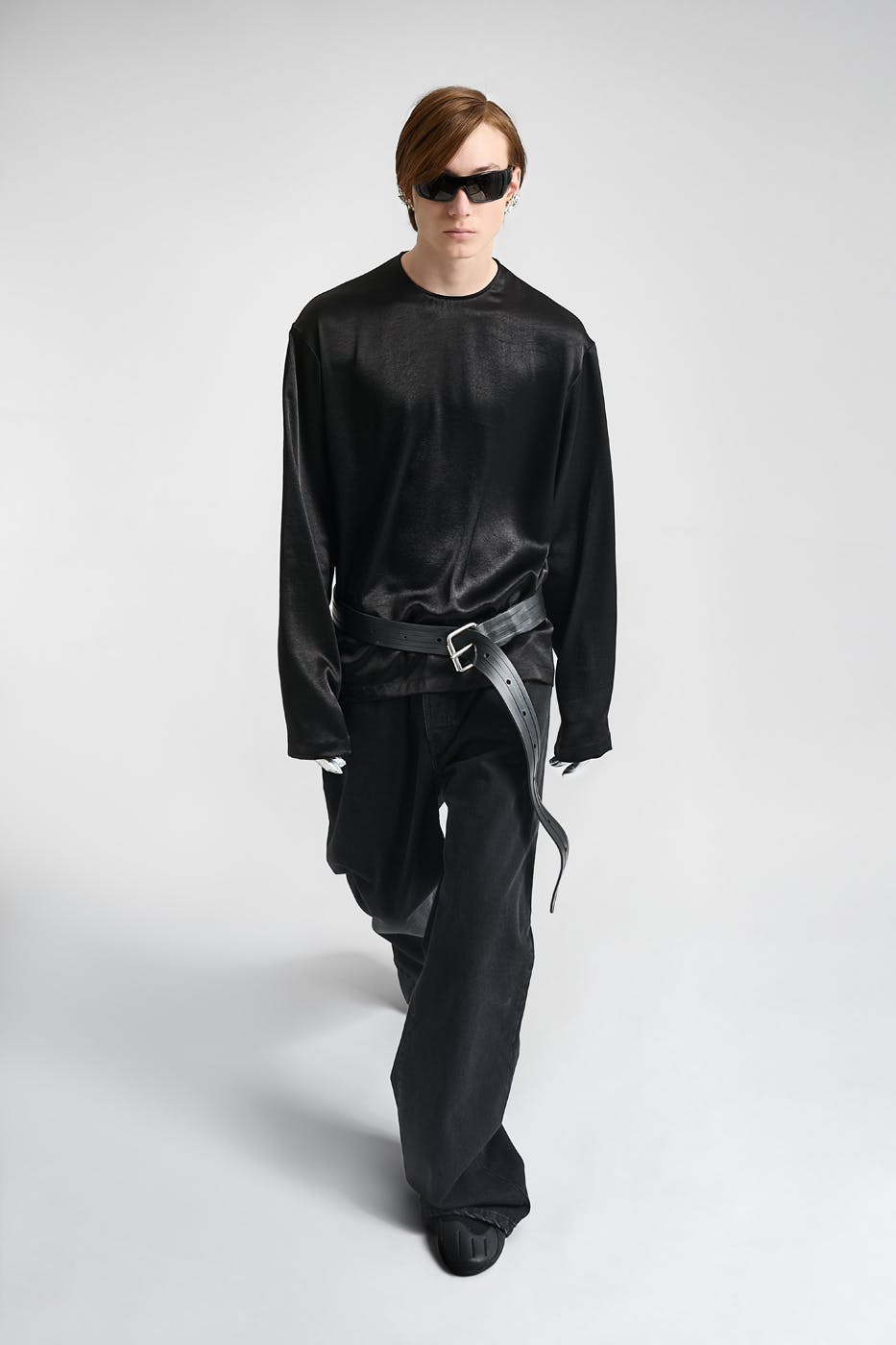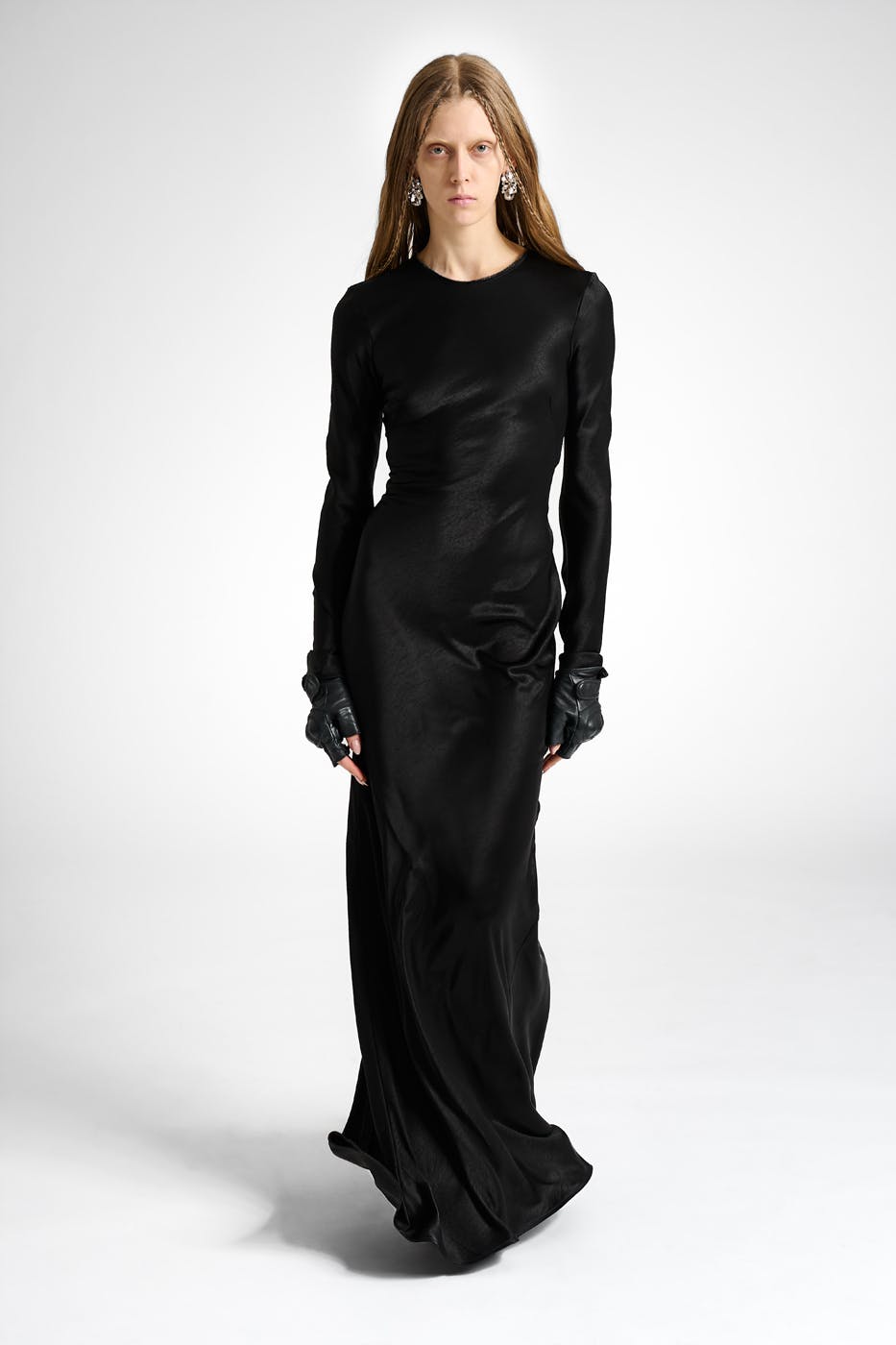 But the shapes are surprising: there's the inimitable volume one expects from 032c wearables but also snug, form-fitting performance gear and slinky eveningwear. Two forms of velvet — one delicate and sheer, the other scarred by paint — epitomizes the dichotomy.
Dubbed "Destiny's Child," 032c's FW23 collection isn't an homage to Beyoncé, necessarily, though its enormous hoodies, football scarves, and voluminous suiting does offer a whiff of that Y2K flavor. But the collection is more indebted to Danish philosopher Soren Kierkegaard, according to 032c Readytowear creative director Maria Koch.
"When my mother told me she had gotten her first tattoo, I thought it was amazing," Koch said in a statement. "Doing a teenaged thing at 80 years old just says, 'Do what you want, always.'"
The tattoo that Koch's mother received vertically arranges a circle, square, triangle in homage to a famous Kierkegaard quote.
"What is to come? What does the future hold? I don't know, I have no idea," the philosopher pondered in his Either/Or. "When from a fixed point a spider plunges down as is its nature, it sees always before it an empty space in which it cannot find a footing however much it flounders."
In that future fluidity, 032c seeks stability in versatile, neutral-toned clothing influenced by the go-to uniforms of generations prior. Fashion, trend, taste, that all comes later. The most important thing is just getting dressed.