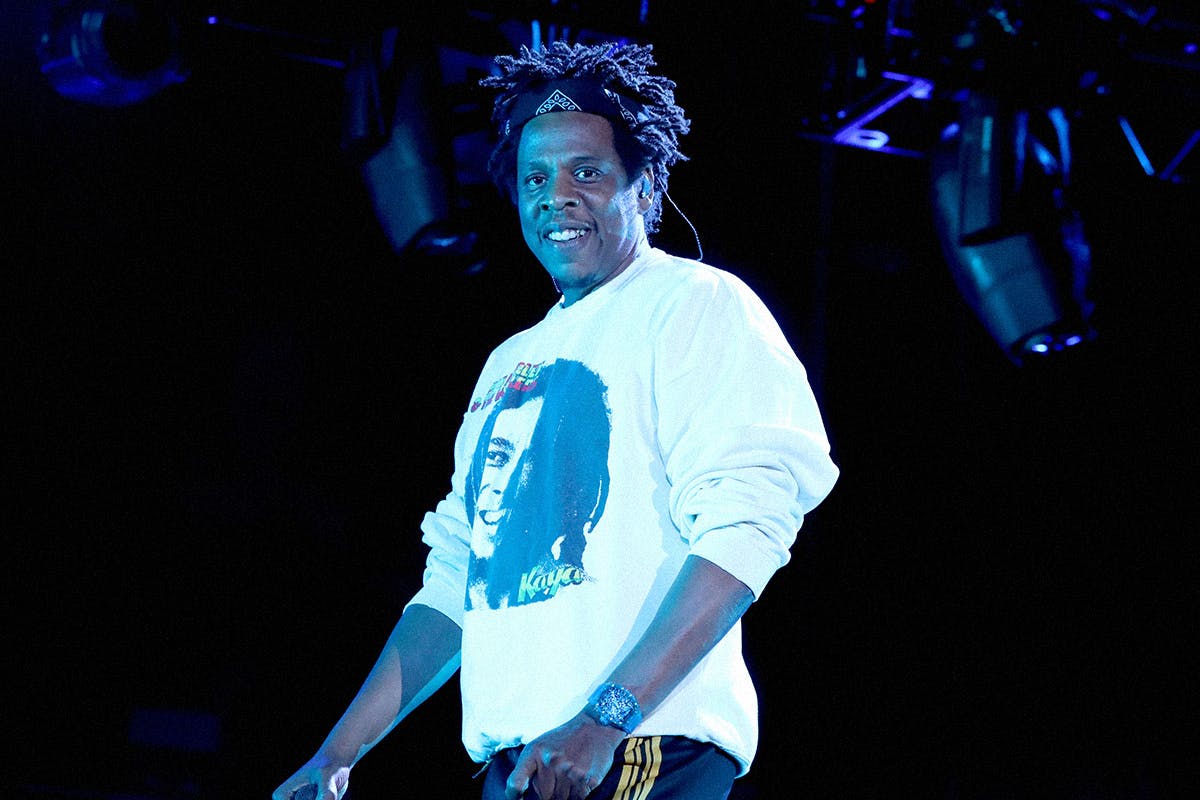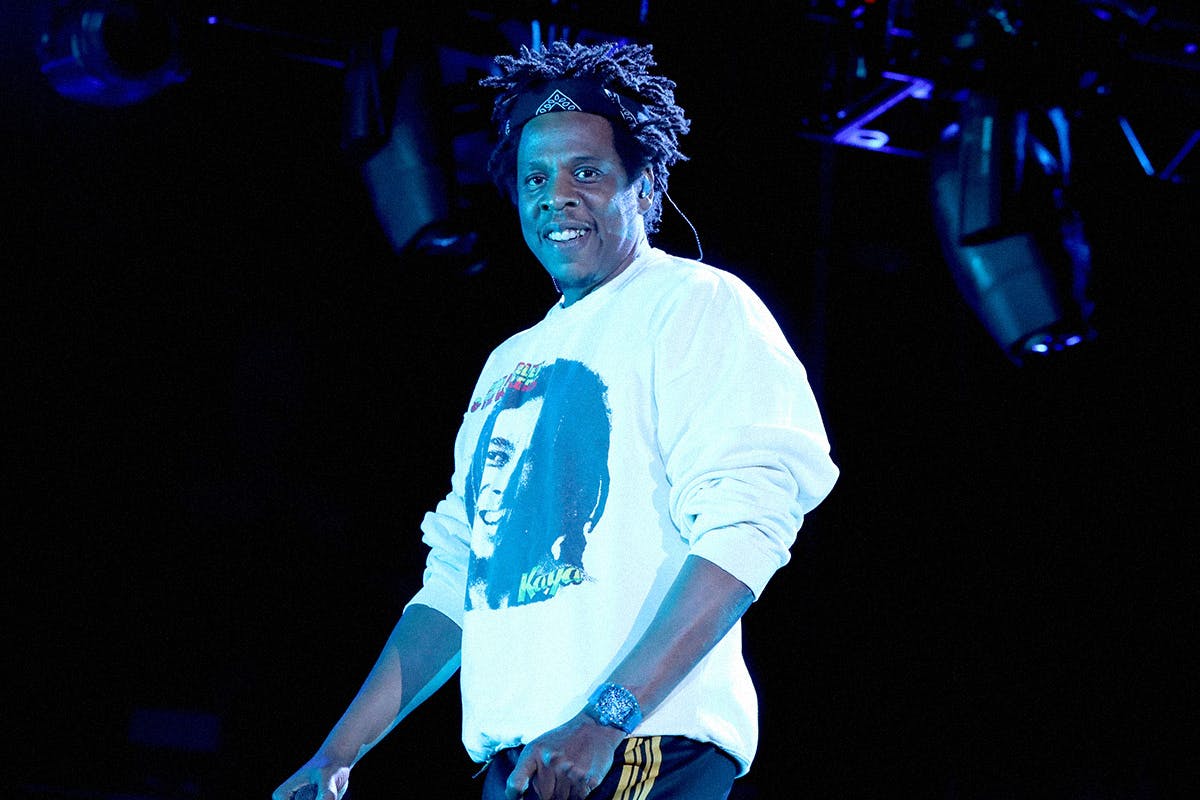 We take a look at how some of the world's biggest hip-hop artists, both past and present, got their names.
What's in a name? For rappers - whether they go by their true, government names, or something with a little more panache - it's often as important as the music they churn out. With artists relying more heavily on their own networks and organically cultivated audiences than record labels, many who call themselves "contemporary heavyweights" are in fact brand moguls in charge of how they're perceived. We explore how some classic hip-hop figures and some newer visionaries came up with their monikers.
Jay Z
Whether you like your Jay Z with or without a hyphen separating the first and last syllable, there was a time when Mr. Carter could have entered pop culture significance with his first moniker, "Jazzy," as opposed to the name we all know today. Earning the nickname because of the J/Z subway station near his Brooklyn home, it wasn't until 1989 that his rap name would change.
In 1989, Carter linked up with Jaz-O whose 1989 single, "Hawaiian Sophie," -  from his debut album Word to the Jaz - had earned him hip-hop success. Featured on the song "The Originators" which won the pair an appearance on an episode of Yo! MTV Raps, "Jay-Z" was born as both an homage to his mentor as well as childhood nickname.
André 3000
Prior to Outkast's fourth album Stankonia, the artist we now know as André 3000 was known simply as "André" or "Dré." With Dr. Dre's popularity surging once again thanks to his album 2001 - as well as his work on Eminem's The Slim Shady LP - André 3000 knew that a name change was vital to differentiating himself from the good doctor. While there is no definitive answer as to why he chose "3000" as his add-on, it should be noted that Kool Keith used "3000" as a title on his debut album, Dr. Octagonecologyst.
Ghostface Killah
The Wu-Tang Clan are no strangers to showcasing their affinities for martial arts cinema. In director Joseph Kuo's 1979 film, Mystery of Chessboxing (renamed "Da Mystery of Chessboxin' on their debut Enter the Wu-Tang: 36 Chambers) the plot focuses on a young kid who looks to avenge the death of his father at the hands of the "Ghost Faced Killer."
Rick Ross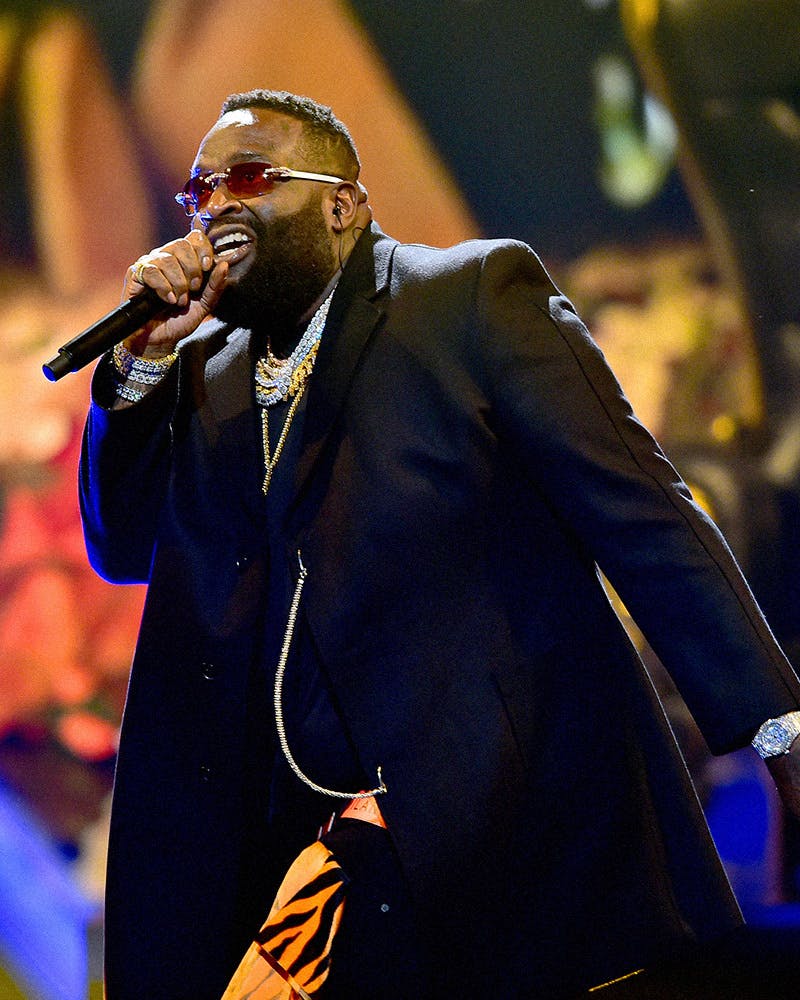 "Freeway" Rick Ross was one of the most notable drug dealers in American history - reportedly making $2-3 million USD a day at the height of his narcotics boom. In order to hide/launder his earnings, Ross bought an auto parts store and a hotel near the Harbor Freeway in Los Angeles called the Freeway Motor Inn which eventually earned Ross the nickname "Freeway Rick."
After the real Rick Ross served 9 years in jail for drug trafficking, he was released and sought out $10 million USD in damages from the Rick Ross who had struck it big in hip-hop. It was dismissed on the grounds of the first amendment of the US Constitution which regards freedom of expression, among other things. "He raps about trafficking in cocaine and brags about his wealth," said Judge Roger Boren. "These were 'raw materials' from which Roberts' music career was synthesised. But these are not the 'very sum and substance' of Roberts' work."
Ab-Soul
According to Complex, "It's like a real long, drawn-out story to it, but it really kind of just comes from 'Absolute.' My little sister was putting on a little stage play production of Dreamgirls. It's a part where Jimmy Early's performing and he does the 'Jimmy got soul! Jimmy got soul! Jimmy got, Jimmy got, Jimmy got sooooooul!' and the crowd goes wild. He decided to change it to Ab-Soul because Absolute was too simple, and there was already a group called Absoul, sans the dash."
Action Bronson
In speaking with Thisis50.com, Bronson said, "graffiti wise, I used to write 'Action.' So I said, 'fuck it, you can't just use that as a rap name. I need a cool last name.' Charles Bronson was always one of my favorite actors so I put 'Bronson' on the end.
2 Chainz
While many casual fans of hip-hop believe that 2 Chainz had a sudden, meteoric rise in the genre, prior to 2012's Based on a T.R.U. Story - which received a Grammy nomination - he had been plugging away for 15 years under a different rap moniker: Tity Boi. When speaking about his original name with Vibe he said, "Tity Boi is not derogatory towards women, I didn't make it up, I didn't get it from a titty-sucking contest or anything like that. The name Tity Boi actually came from my big mama, from me being spoiled and an only child—breastfed. My mama called me 'Tity Boi,' my dad called me 'Tity Man,' my hood called me 'Tit' so when we was trying to rap I had been going by Tit my whole life, Tit, Tity, Tity Man —it's just like a country nickname —term for being an only child. As for the switch, he said, in my 8th grade yearbook picture I had on 2 chains. I had always been into like jewelry so 2 Chainz just stuck."
ScHoolboy Q
While speaking with NPR Microphone Check, ScHoolboy Q said of his name's origins, "My name comes from a pimp named Schoolboy. Like from my block. He's a pimp. Well, used to be a pimp. He from my hood, too. He [sic]from Hoover. But that's part of my name. But what my real name really came from was from me having a 3.3 in high school, GPA."
Biggie Smalls/Notorious B.I.G.
According to Icons of Hip Hop: An Encyclopedia of the Movement, Music, and Culture, Volume 2, Christopher Wallace got the name Biggie Smalls from the 1975 film, Let's Do it Again, which starred Sidney Poitier, Bill Cosby and Calvin Lockhart - with the latter playing a gangster named "Biggie Smalls." Due to a court case brought about by Lockhart, Wallace was later forced to change his name to the Notorious B.I.G.
Tupac
While many assume that Tupac/2Pac is a play off his real name, this is only half-correct. Born Lesane Parish Crooks, his mother, Afeni Shakur, renamed him before his first birthday - taking inspiration from 18th-century Incan revolutionary, Tupac Amaru II, who led an indigenous uprising against Peru's Spanish colonizers.
For more in-depth hip-hop content, check out our recent op-ed What We Talk About When We Talk About Hip-Hop in 2015.