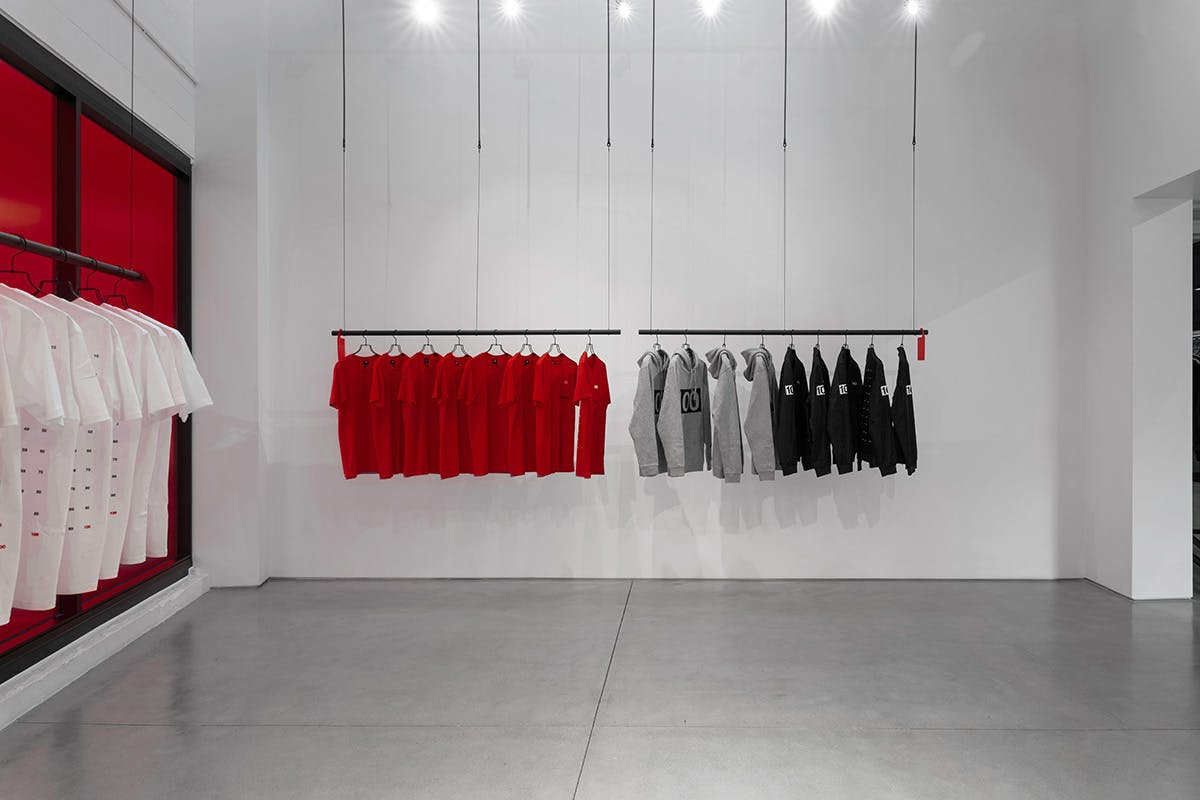 Brand: 100 Thieves
Collection: Numbers
Key Pieces: The grey hoodie because it's easy to wear and you can never have too many hoodies. Complete the fit by copping the matching sweatpants.
Release Date: February 29
Buy: Online and at the 100 Thieves Cash App Compound Retail Store
Editor's Notes: Gaming, entertainment, and apparel company 100 Thieves is kicking off 2020 with its largest drop to date. Going by the name of "Numbers," the launch marks the first time the brand is releasing product in a brick and mortar store.
The capsule collection, which consists of nine pieces total, is characterized by attention to detail through premium materials and construction. Items range from tops and bottoms to outerwear and headwear.
100 Thieves apparel is spearheaded by VP of Brand and Apparel Doug Barber, formerly of Reigning Champ, in collaboration with 100 Thieves' founder and CEO Matthew "Nadeshot" Haag. Jide Osifeso and Jan Upright are also recognized as a part of the brand's design and development team.
"My goal since Day 1 with 100 Thieves has been to elevate apparel in the gaming community," said Haag. "Doug, Jide, and Jan have been instrumental in bringing this dream to life. This first collection and our retail experience is the most progressive creative work we've done at 100 Thieves, and I'm so proud to have Doug, Jide, and Jan leading these efforts."
Barber added, "For 2020 we wanted to create something completely new for the 100 Thieves community. In response to what we heard from our fans, this year we're making our best ever apparel, doing more regular drops, and putting more product in the hands of our supporters."
The debut "Numbers" collection is releasing both online and at the brand's first retail location inside the 100 Thieves Cash App Compound in Culver City (6050 W Jefferson Blvd. Los Angeles, CA 90016). In-store availability begins February 29 at 10 a.m. PT, followed by an online launch at 12 p.m.
Take a look at the retail space in the gallery above and find the lookbook for the first drop below.
You can look forward to six capsule collections of unisex items releasing throughout 2020.