No longer associated with hippies and the counterculture movement it once championed, the 420 holiday has ascended the ranks of popular culture as more than just a day to honor the devil's lettuce. Revelers all over the world have come to celebrate in some form, and it's become akin to a rite of passage for certain young adults.
For hardcore fans, that could mean taking a toke as soon as the clock strikes twelve on April 20. A more casual aficionado might want to only enjoy a few puffs in the privacy of their home, but however you decide to partake, it's high time to upgrade your accessory game to fit your grown-up lifestyle.
Do yourself a favor and ditch that dingy old bong and explore what we think would make the perfect 420 adult starter kit. From a checkered marble ashtray that doubles as an objet d'art to rolling trays created in collaboration with Keith Haring, we rounded up 10 accessories to make this 420 the littest yet.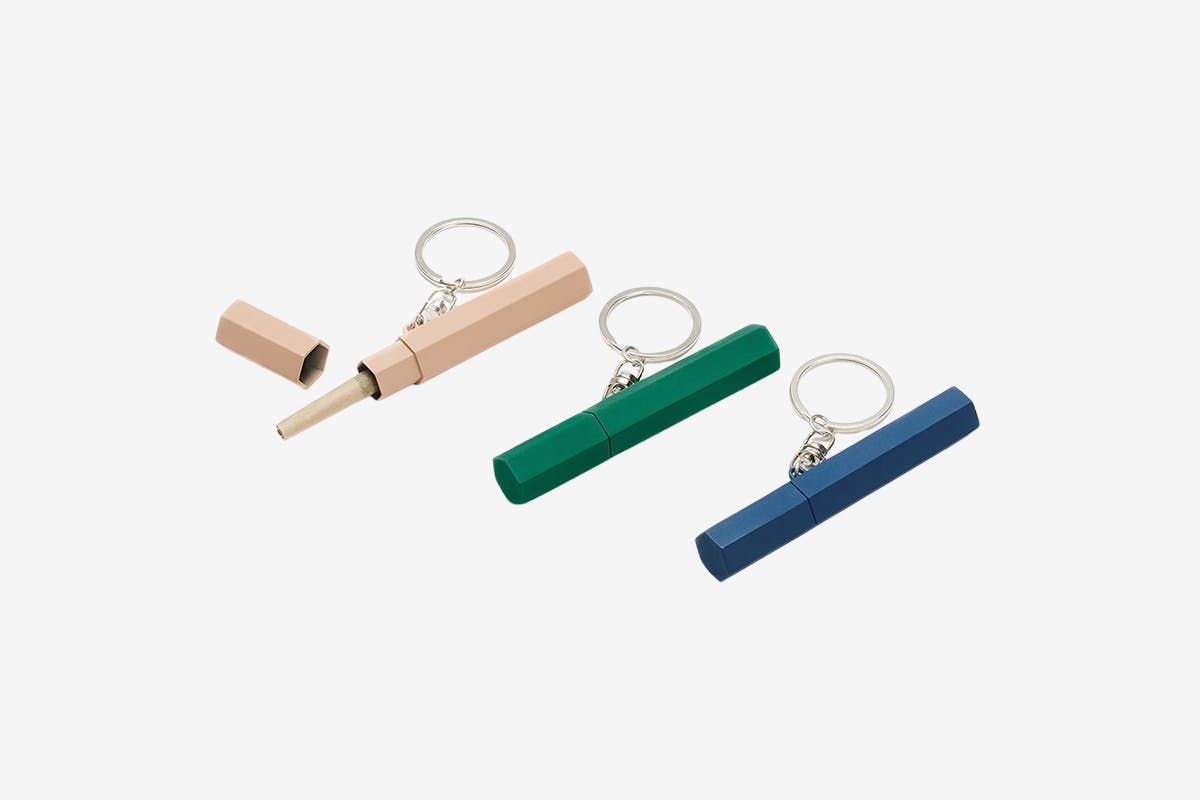 For those who prefer to smoke as their mode of consumption, this slick keychain from Tetra will have you ready to chill at a moment's notice — wherever you go. As purveyors of thoughtfully designed smoking objects, Tetra's Valise keychain has a generous hexagonal shape that can accommodate rolls of various sizes.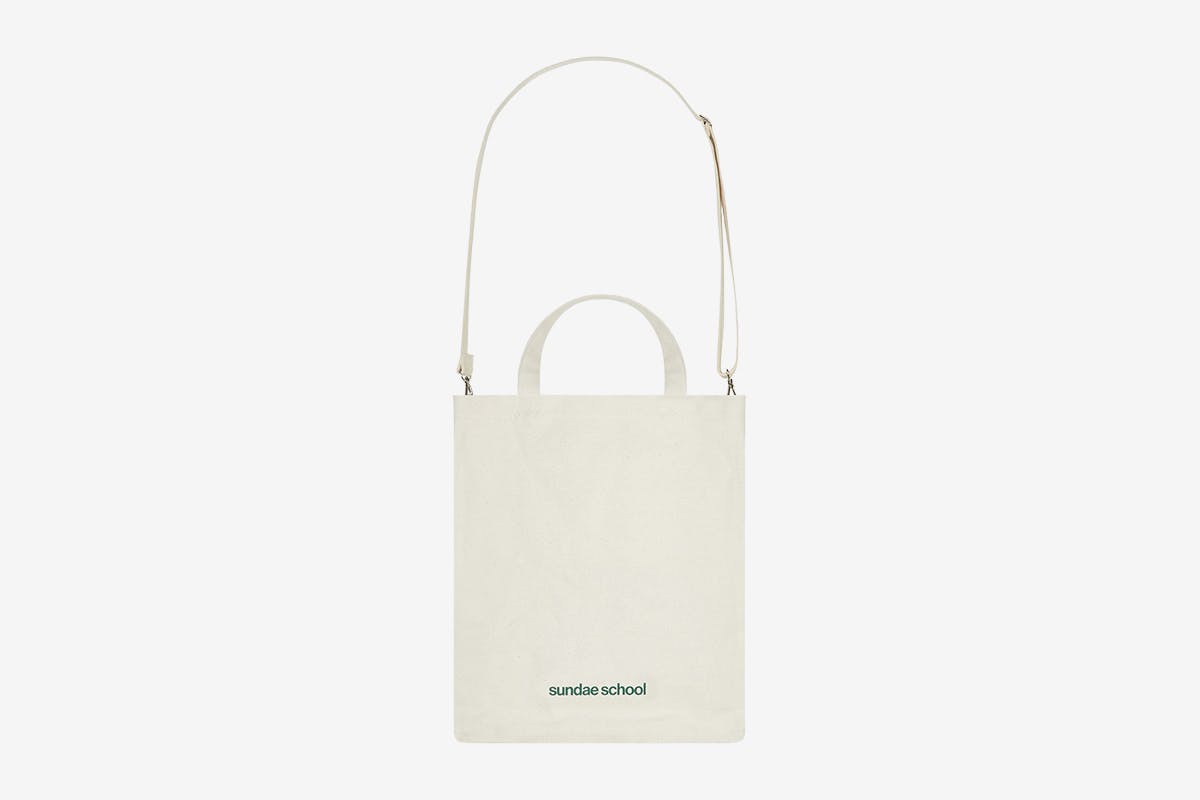 When you're ready to take your festivities outdoors this year, keep this stylish yet functional tote bag from Sundae School in mind. The boutique "smokewear" brand from New York makes what they call uniforms for your recreational herb consumption, and this tote has all the storage you need to discreetly pack it away. With a detachable shoulder strap and nine stash pockets screenprinted with the names of popular strains, it's a tongue-in-cheek way to show your appreciation for the culture.
If time isn't on your side or you simply want a no-nonsense way to enjoy your favorite strains, PAX's latest vaporizer offering is its smallest and easiest to use yet: Era Life. Its disposable oil pods are made with herbs sourced from local growers and the battery lasts about 150 puffs per charge, letting you make the most of your day without the hassle of having material on you.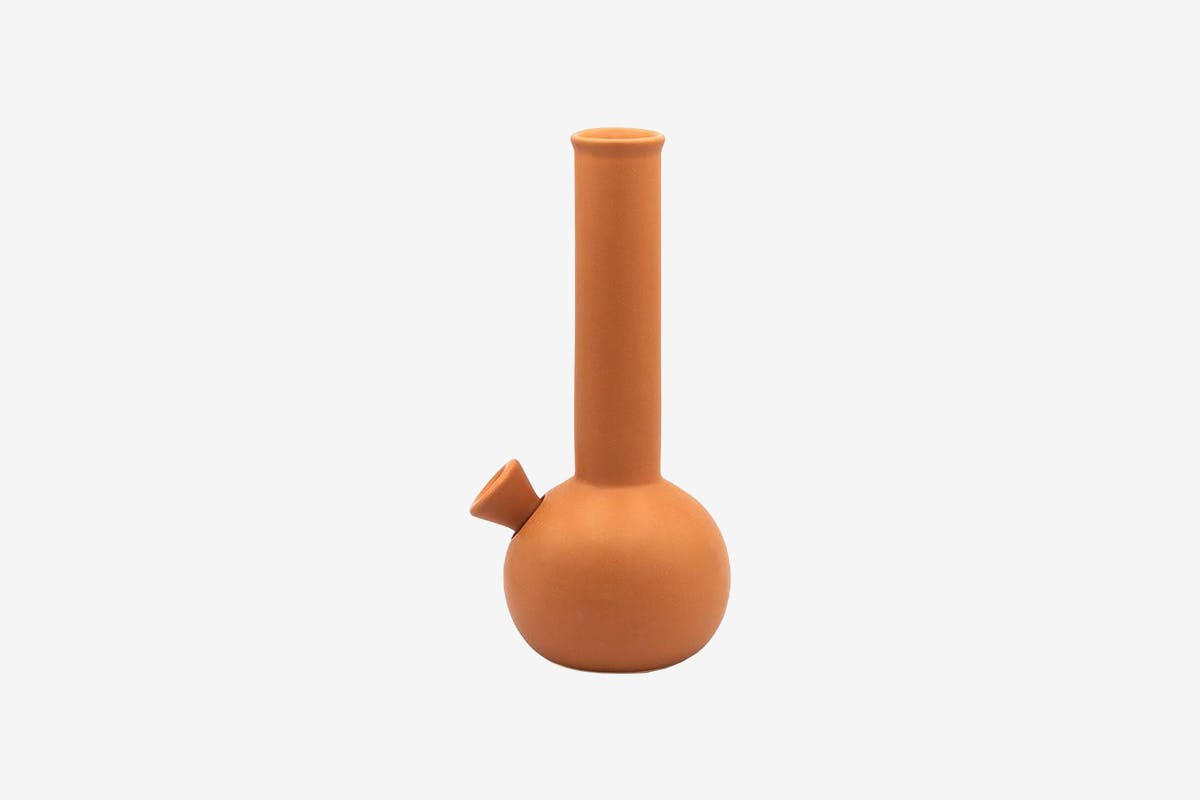 Some might say you're too old to own a bong as an adult, but those people likely haven't seen the artisanal devices crafted by Summerland. When producing their ceramic stonerware, they follow just one principle: it "must be made from Earth, by hand, in California." The Chongo bong is the definition of a classic — the timeless shape takes on a new dimension with its terra cotta finish and each piece is considered one of a kind because of its handmade nature.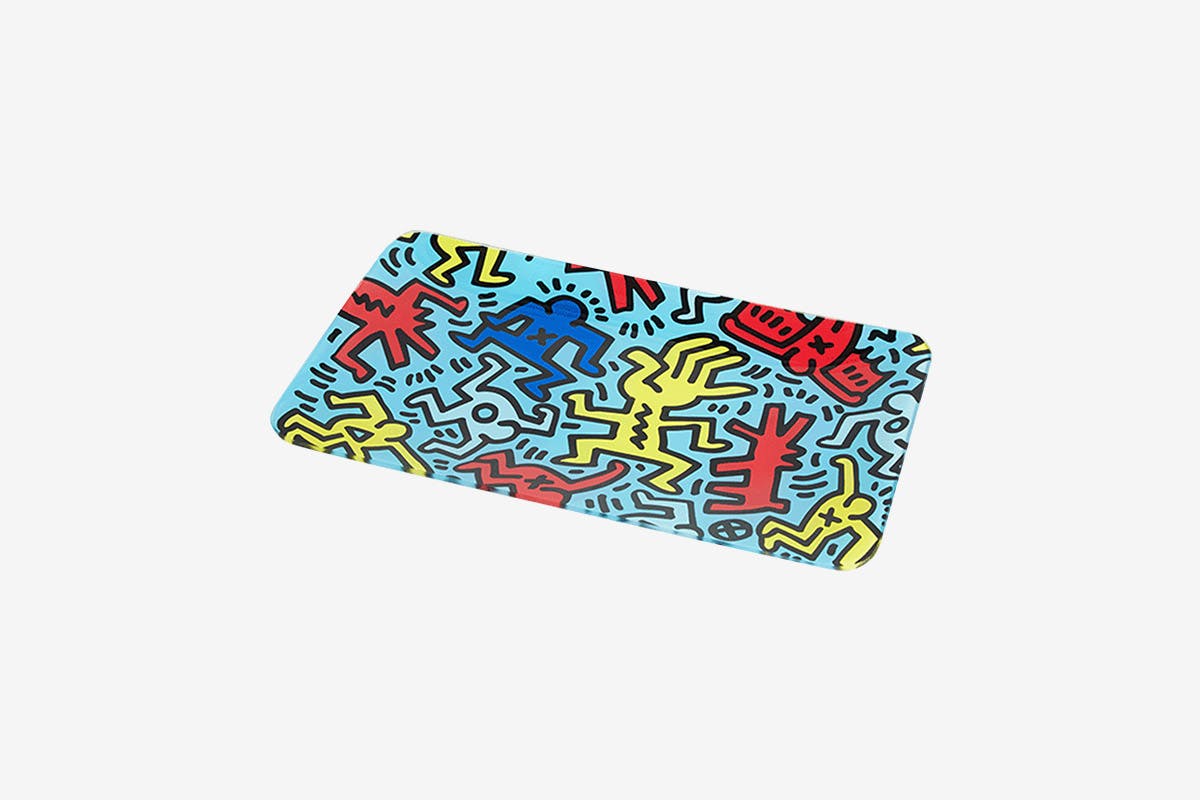 You might want to consider investing in a rolling tray if you often find yourself spreading herbs across a bare table or desk — because that's just savage. These versions from Higher Standards are part of an official collaboration with renowned pop artist Keith Haring and feature his instantly recognizable faceless figures splashed across a 3mm thick glass. It's the perfect platform for rolling and mixing material, and when not in use it blends seamlessly into your apartment's decor.
Don't overlook the ashtray when it comes to your home decor game either. This checkered marble version from Tetra adds a sophisticated touch to your living space when not in use. Made from nero marquina and Carrera marble, it has a subtle dip in the middle and a semi-polished finish.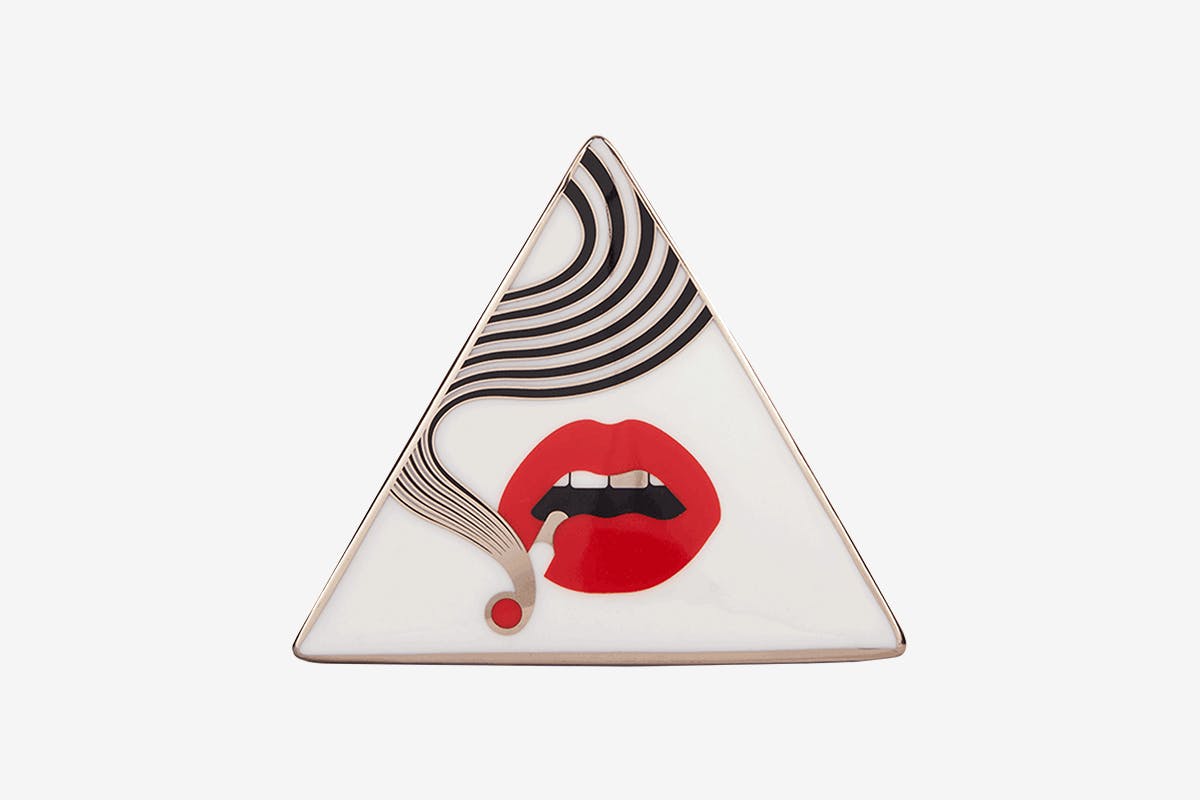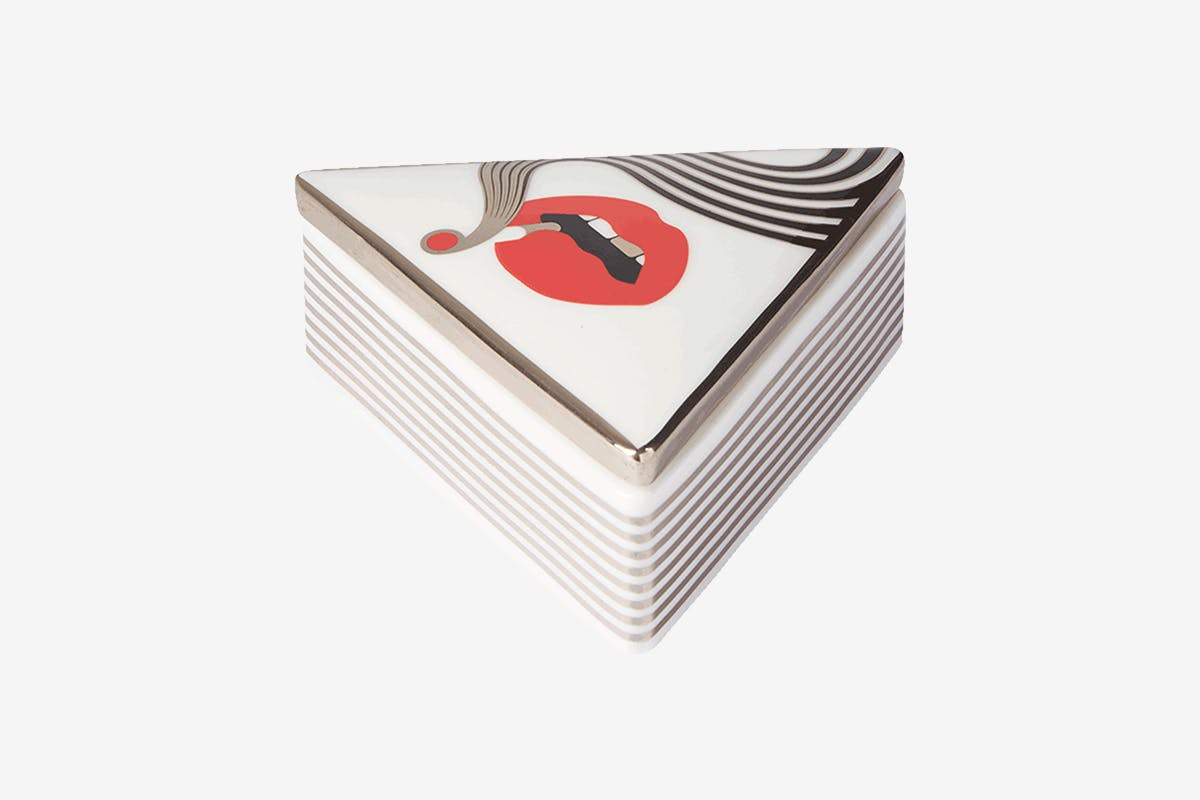 Another Higher Standards collaboration made this list, and for good reason. This time they partnered with legendary interior designer Jonathan Adler to create this tantalizing handmade triangle storage box. Whether you want to store smoking materials or everyday items in there is completely up to you.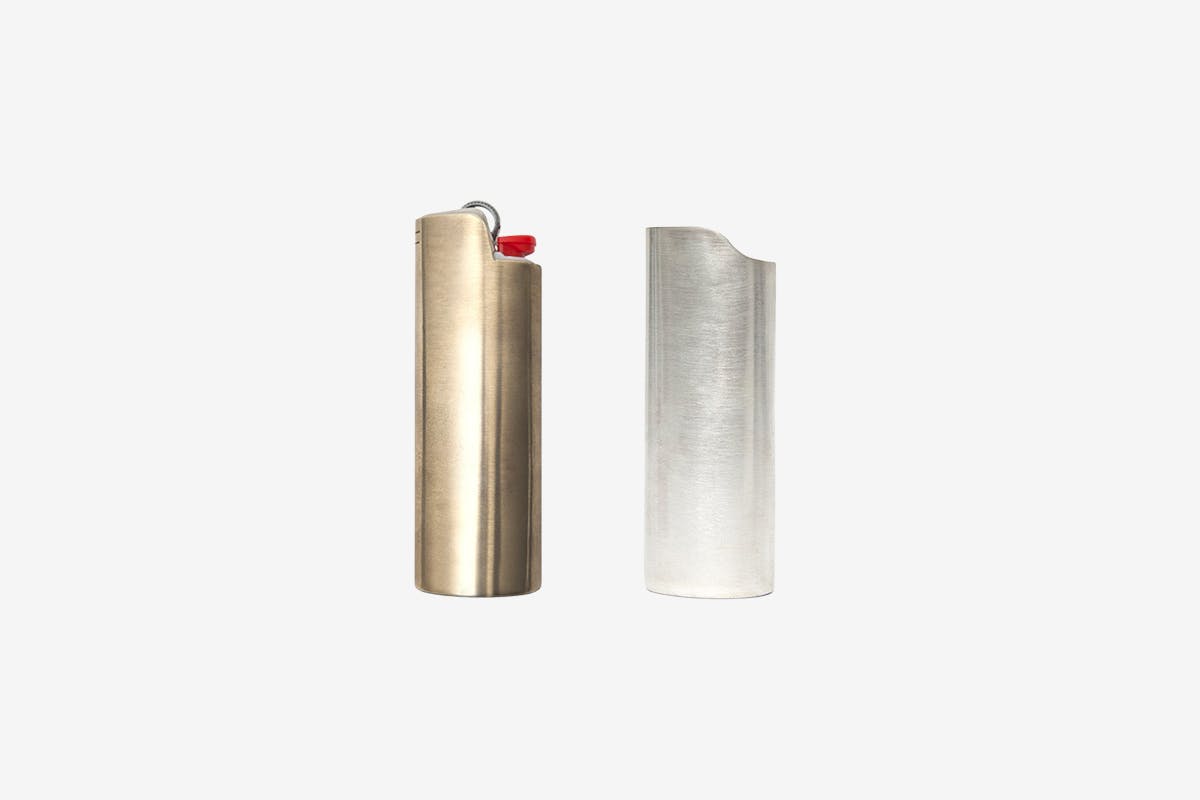 While a fancy lighter is nice to have, nothing beats a classic BIC that's available at just about any corner store or supermarket. Best of all they're affordable and reliable, so elevate the basic BIC with this handsome lighter cover from Tetra. It comes in brass or sterling silver and they're handmade by an artisan in Oregon.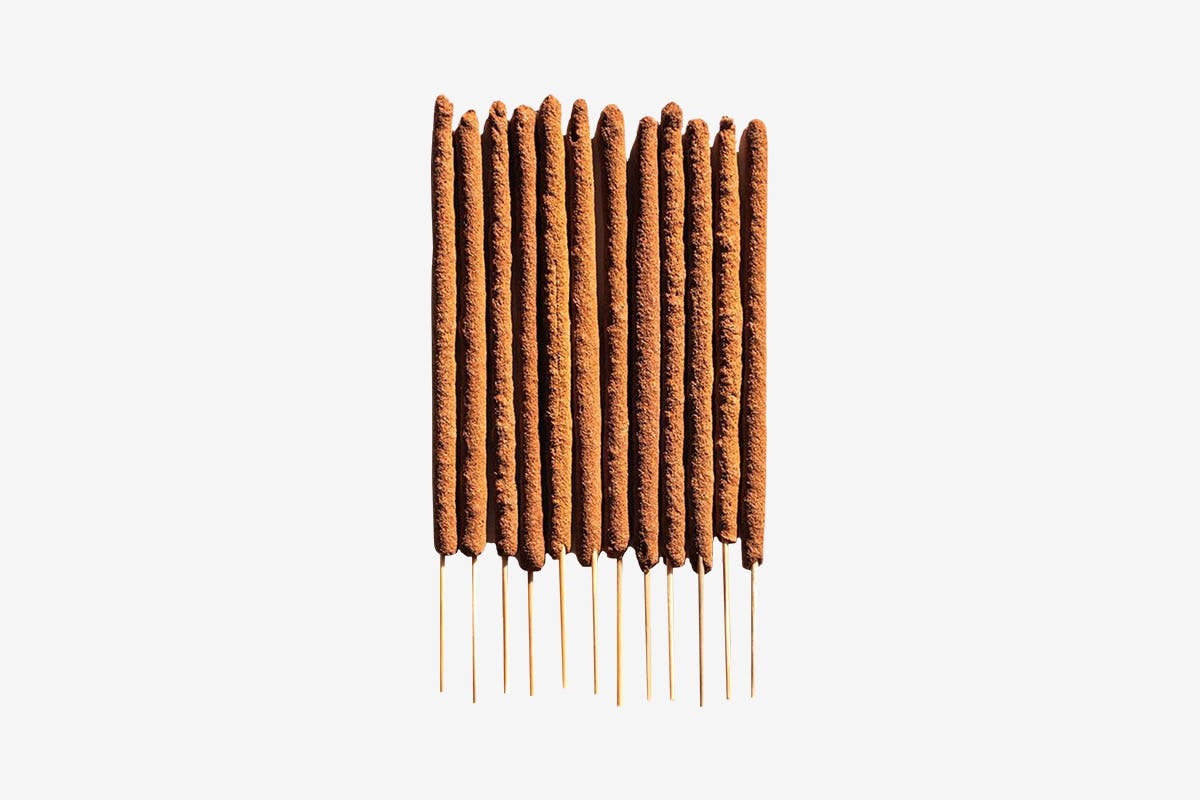 When you're ready to take a break from the festivities, light this natural incense from Summerland instead. They're hand-rolled in Canada from a mixture of herbs, barks, resins, and gums onto raw bamboo sticks. Each pack contains 12 sticks and you can choose between Palo Santo, a Temple Blend, or a variety pack.
The products listed in this article are only available for sale where permitted by applicable law.