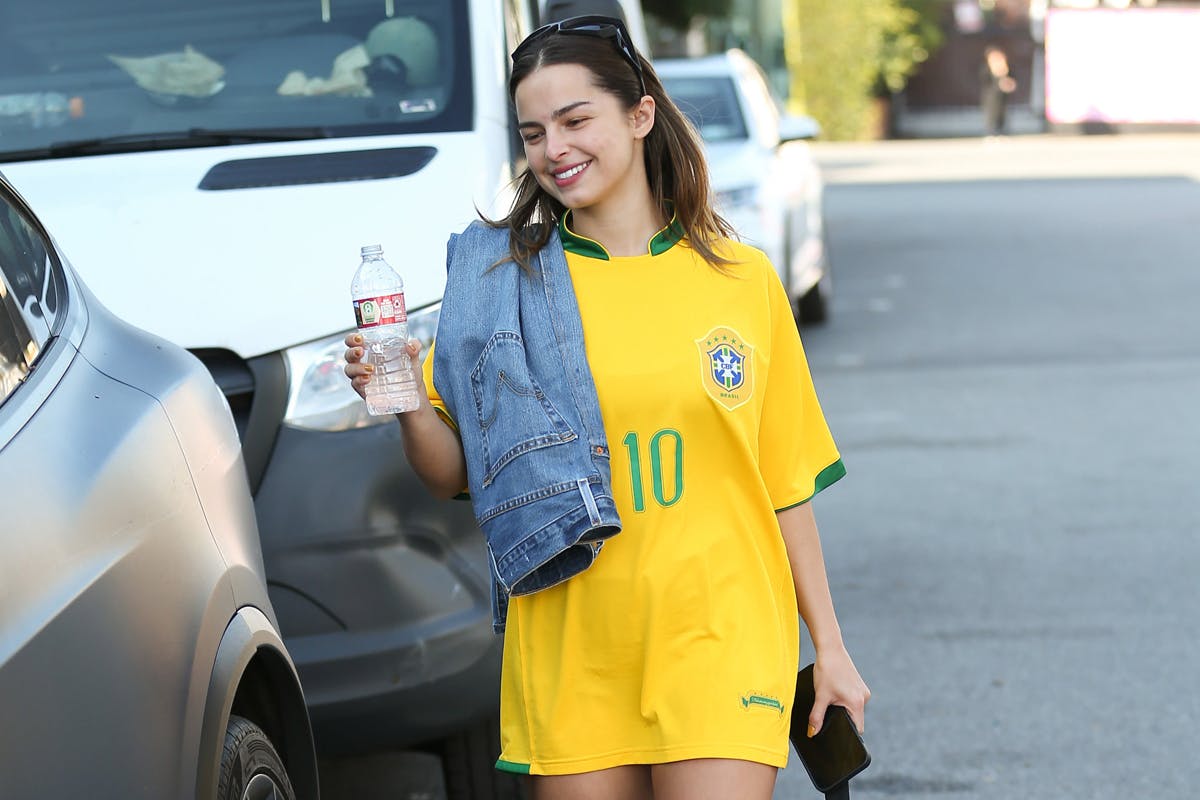 After proving that no sock is too high and short shorts go with thick Prada headbands, Addison Rae confirms that no pants are a problem for this TikTok legend.
While out in Beverly Hills with her boyfriend Omer Fedi, Addison Rae ditched her jeans — literally, she threw them over her shoulder — in favor of footballcore.
In the spirit of World Cup season, the media personality repped Brazil by wearing a vintage oversized Ronaldinho jersey — even though the team was eliminated from the tournament on December 9.
Nonetheless, Brazil remains the most successful national team, with five World Cup titles (I can't blame Rae for sticking with the champs).
Rae paired her jersey with adidas Samba sneakers, further playing on the football vibes with a footwear silhouette birthed and popularized on the pitch.
With her shoe choice, it's safe to say Rae is still team Three-Stripes despite the Christian controversy surrounding the Praying collaboration campaign in August (yes, that happened this year).
As for the rest of her 'fit, Rae accessorized with her go-to Prada bag and black shades — and, of course, her denim trousers neatly draped over her shoulder.
Rae may not be aboard tight-whitey train like Bella Hadid and Kylie Jenner (yet), but she joins the growing list of famous faces to brave the streets in their undies recently.
Here's to Miss Addison Rae continuing her style supremacy, all smiles and pants-free.