In #Fitgoals, a series in partnership with adidas Football, we delve deeper into the merging world's of fashion and football by shining the spotlight on some of the world's best footballers and their style off the pitch.
If you're not familiar with the name Dele, now's the time to take note. At only 22 years old, the Tottenham Hotspur midfielder is one of England's most promising young footballers. Moving to White Hart Lane in 2015, he took home PFA Young Player of the Year award two years running and is now firmly established as a key player at Spurs. Internationally, the young midfielder has been stirring things up since day one as well, scoring a sensational strike in his first start for England and clinching a 2-0 win over Sweden in the World Cup quarter-finals last year.
But Dele's appeal isn't limited to the pitch, and aside from his accolades as a player, the rising star is making a name for himself as one of football's (arguably few) switched-on fashion enthusiasts. A self-proclaimed sneakerhead frequently spotted flexing adidas collabs, from YEEZYs to items from its KITH collab, he's graced many a magazine's style sections, teamed up with a number of retailers, and even launched his own hat label earlier this year.
Dele's cleat of choice is the Predator, so for the launch of its new colorway, we sat down with him to talk sneakers (known hereon as "trainers"), fashion no-gos, and locker room antics.
There's a picture of you that's circulating from when you were younger in shades, a hot pink t-shirt, yellow cardigan, and rosary beads… Have you've always been curious about fashion?
[Laughs] That was when I didn't really have much of an idea about fashion. It was definitely adventurous though. I think everyone has their own style, and sometimes you have to make some mistakes to find it. I was obviously searching for it at that time. It was only when I finished school that I got more into fashion and started looking at how people dress.
Where do you get inspiration from?
I have my favorite brands, at the minute I love Amiri. I'll look at how they style and put pieces together. Otherwise, I don't really look up to anyone in particular because I think everyone's got their own unique style. I just wear what I like to wear.
So how would you describe your style?
I'd definitely say my style is very streetwear oriented. Living in England, the weather is a big factor, so I'll often wear a long fitted tee, a pair of jeans, and some nice trainers. Trainers, for me, are probably the most important thing.
Yes – you're known for being a self-confessed sneakerhead. Tell us about your rotation.
I love trainers [laughs]. At the minute, if I find a nice pair, I get a few of them in different colors and styles. I'm pretty into YEEZYs. The boots, in particular, are really cool as they go with a lot of outfits. And I'm also wearing Balenciagas a lot, I like that chunky shoes are in at the minute.
You're a fan of chunky sneakers then?
Not always. They can easily go wrong, it has to be the right pair.
As both a professional player and a sneakerhead – what are the main differences for you between on- and off-pitch footwear?
On the pitch, it's all about comfort. How they look is still important because if you look good, you feel good, and then I always think you play a little better. So a nice pair of boots is key as well, but comfort is the most important.
You often play in Predators, what do you think of the new colorway?
They're cool, the colors great. They'll go well with the Tottenham kit and they'll look quite cool with the England kit too as we have blue shorts.
You're in training wear and kits a lot of the time – what's your opinion on wearing kits and football-inspired pieces off the pitch?
I obviously don't wear my own training kit off the pitch, but I do have a few retro basketball shirts that I wear. In England, when it comes to summer you see a lot of people in basketball shirts. But in regards to football, I think retro football shirts worn big and baggy are a really good look. In America especially, I see a lot of people wearing football jerseys and Premier League shirts now. It's really, not taken over, but it's definitely having a big influence on the fashion scene right now.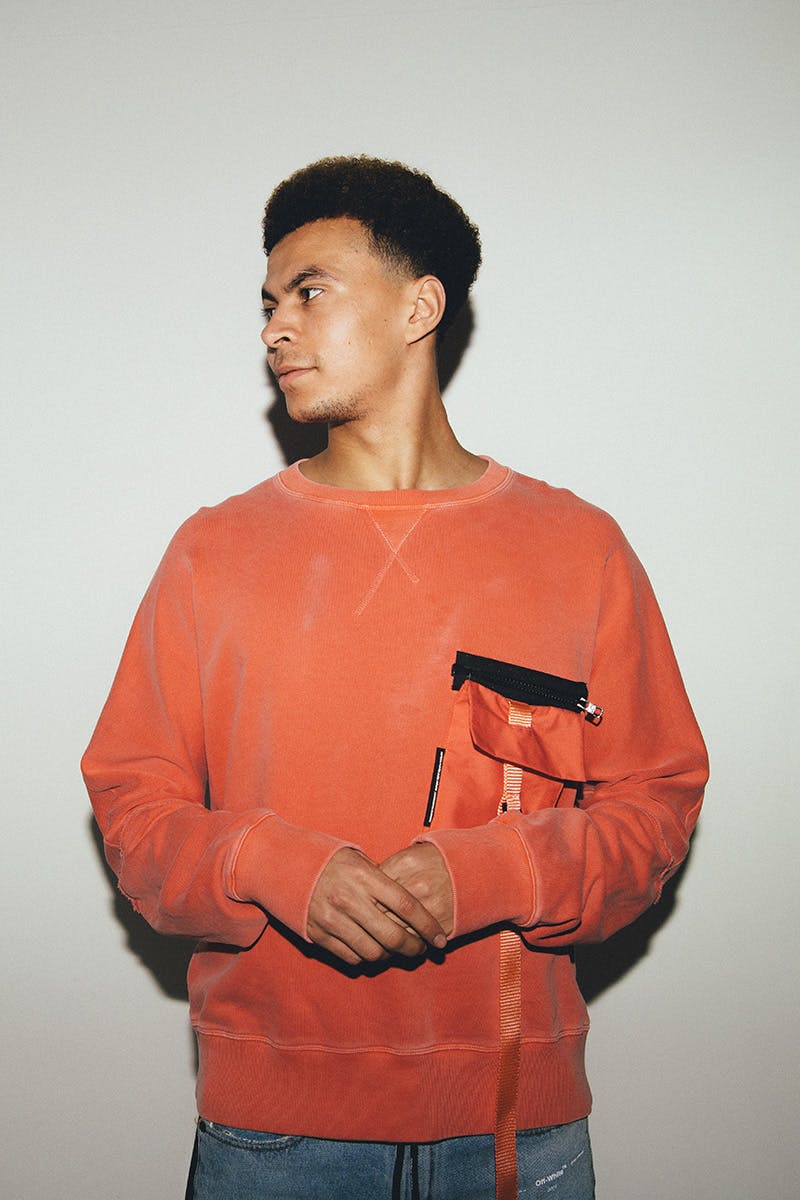 Talking about style and other players – is there a lot of banter around style in the changing rooms?
Definitely. There are some players that just don't care about fashion and they'll put on the first thing they see in the morning and come to training. But then there are people like me who actually think about it a little bit before. So if, for example, someone comes in a bad pair of trainers, [the trainers] will usually get hung up in the middle of the dressing room so everyone sees. But it's just banter, no-one takes it to heart, I hope.
What, for you then, is an absolute fashion faux pas?
The main rule for me is if you're wearing black jeans, you can't wear white socks. Unless you're wearing white trainers, then it's a little bit acceptable, or if you're really making a point of the look. But if you're wearing tight black skinny jeans and black trainers, you really can't be wearing white socks.
Do you have one stand-out purchase from 2018?
I bought some Fear of God trackie bottoms in two different colors. When I go to training I often go for a tracksuit or jeans, and these are really comfortable, they go with a lot of things but they look like you put a bit of effort into it, because they're well cut.
Finally, what do you think's big for style in 2019?
I'm not sure – hopefully not black jeans with white socks.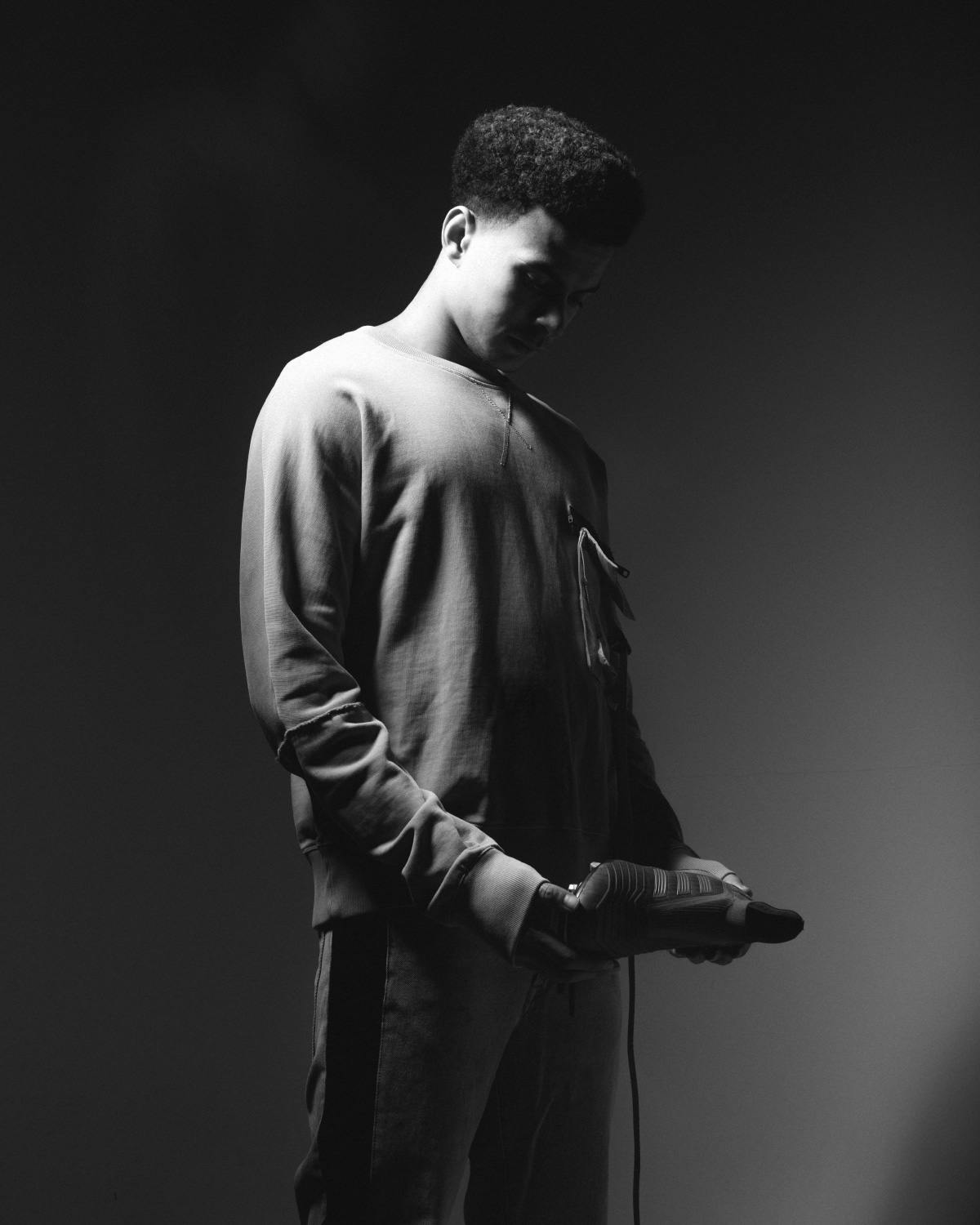 For more from adidas Football, head over to the brand's site or follow on Instagram.