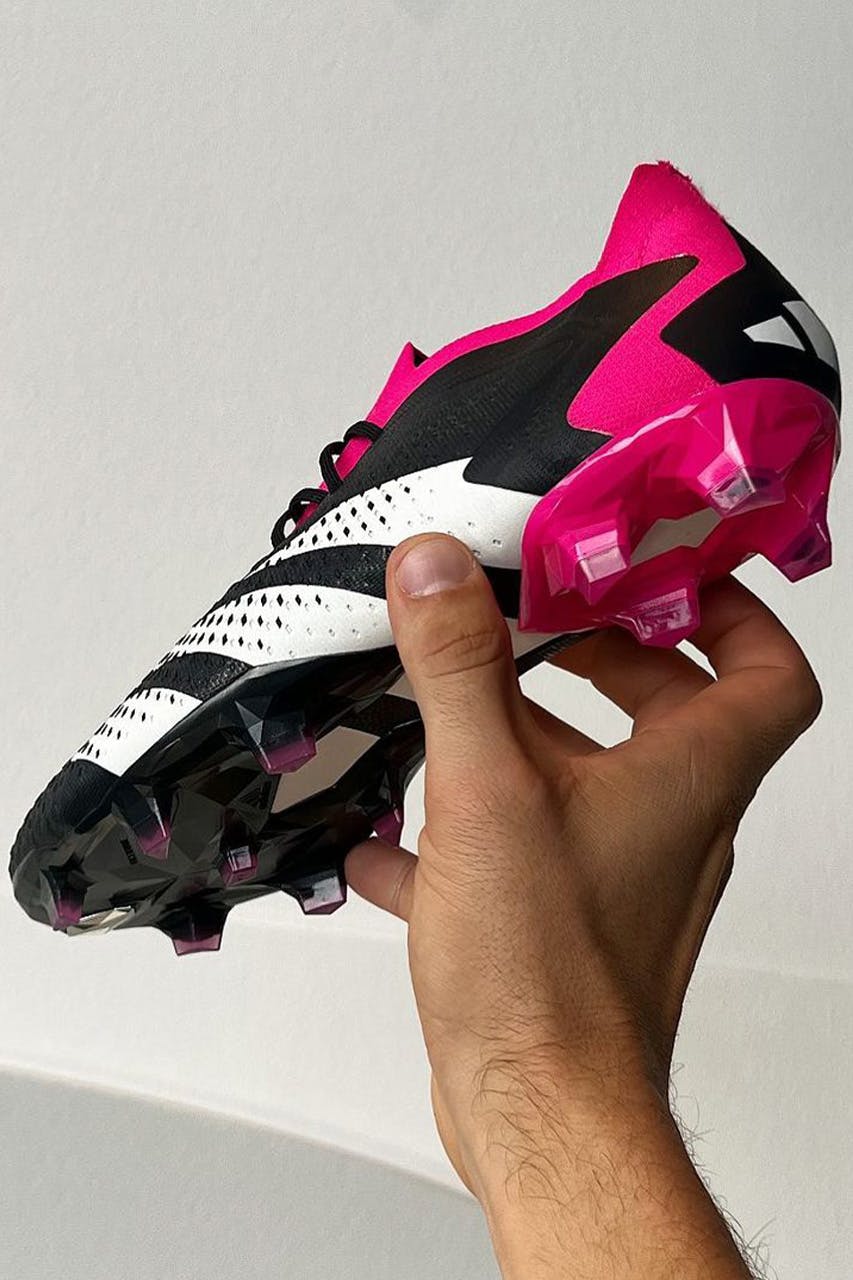 For a football boot to have been reworked as many times as adidas' Predator has, it's clear that much of its beauty lies within its versatility.
Without waxing lyrical about yet another adidas Predator, it's the best boot family in existence. Period.
The boot of choice for the likes of David Beckam and Zinedine Zidane, as well as more recent names like Pedri and Jude Bellingham, adidas' Predator is — and always has been — in a complete realm of its own.
For 2023, adidas has once again looked to its ever-growing family of Predators for inspiration, this time to reveal the aptly-titled Predator Accuracy, a boot deliberately engineered to improve a player's goal-scoring capabilities.
Aesthetically the Predator Accuracy is pleasing to say the least, yet upon closer inspection, it's the details that make this boot even more impressive.
Housing the now-classic high-definition grip technology on its medial side, the Predator Accuracy also boasts Hybridtouch, a unique microfiber material designed to increase both comfort and protection.
As is the case with almost every adidas boot nowadays, the Predator Accuracy — which lands online on February 8 — is crafted with the brand's proprietary Primeknit material, which makes it not only dead lightweight, but good on the eye, too.
In truth, I'm not entirely sure why other brands even bother, because when everything's laid on the table, no one is coming close to adidas and its Predator. Fact.
Shop our favorite products