At a time when the ubiquity of sneakers means the latest footwear trend might be out of season by the time this article publishes, it's good to know there are still a handful of silhouettes that stand the test of time — including the adidas Superstar.
The legendary shell-toe earned its place in history when Run-DMC dropped their hit single "My adidas" in 1986, forever associating the Superstar with a modern hip-hop sensibility.
Now, 50 years after the sneaker's initial release, adidas celebrates the Superstar and its timeless looks by letting a new generation of creators style them their own way. Instead of hitting the streets as we'd usually do, we decided to see how Highsnobiety's New York City office would rock them, considering we work in one of the most diverse cities in the world.
Check out how our NY office is wearing the Superstar and cop your own pair here.
Bryan Burke, Activations Manager
"For the shoot, I stayed classic - just like the shoe. I rocked a thrifted denim jacket, black Levi's jeans, and a dope purple snapback from Commonwealth. Later that night I got a bit more dressed up for a date - rocked a vintage oversized black suit and kept the shoes. It's what I love most about the Superstar and why we're able to celebrate its longevity. For over 50 years now, it's worked with any outfit, in any room, for any occasion."
Wenona Carlos, Activations Manager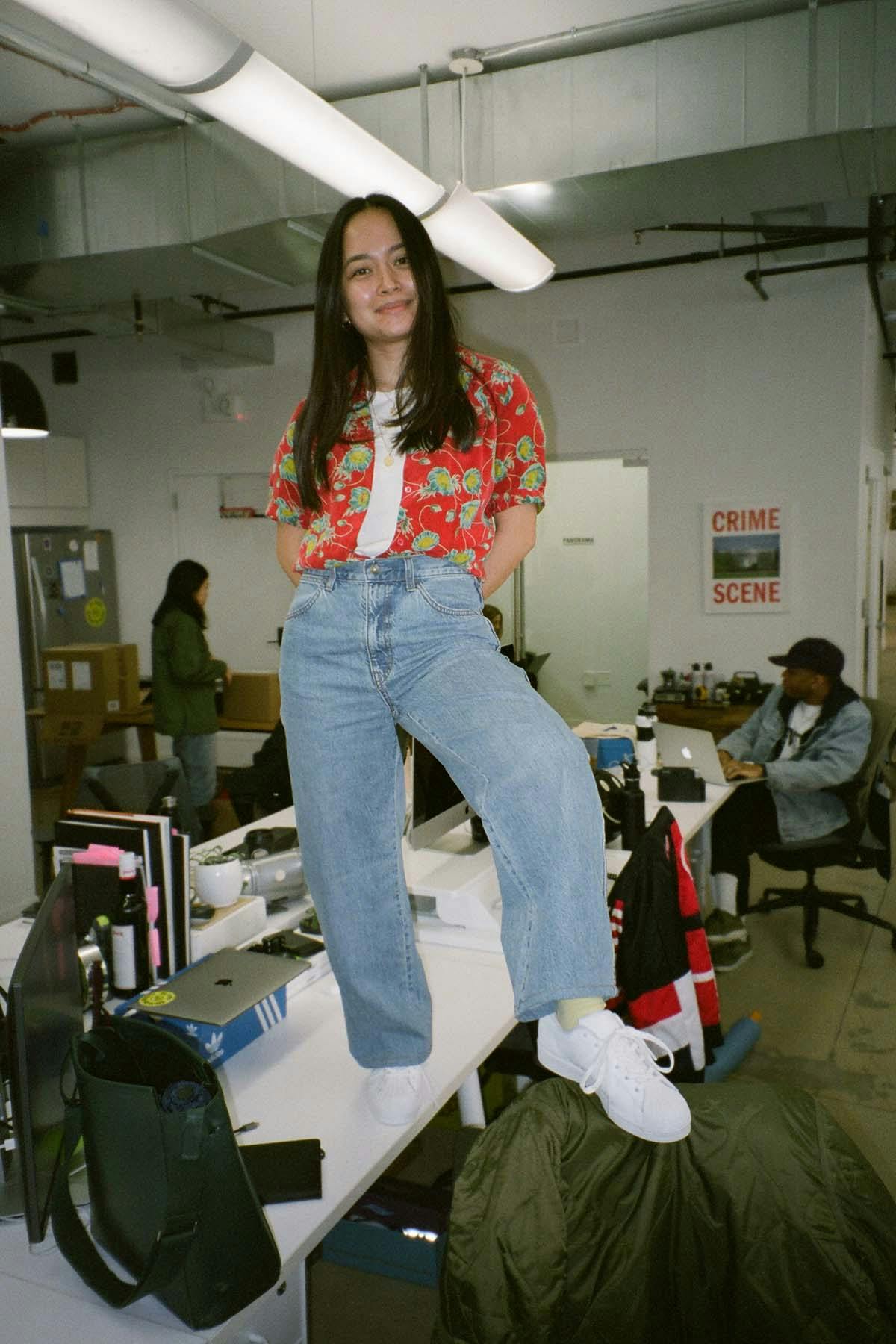 "My go-to outfit formula is baggy pants + vintage top + good sneakers and this is exactly what I've got on. Got the pants from Uniqlo, Hawaiian shirt from a vintage store upstate, yellow socks from Entireworld and of course my adidas Superstars! Superstars are such iconic shoes (I used to get a new pair at the start of every school year in grade school) and I just love how they look with a baggy pant."
John Khalil, Account Manager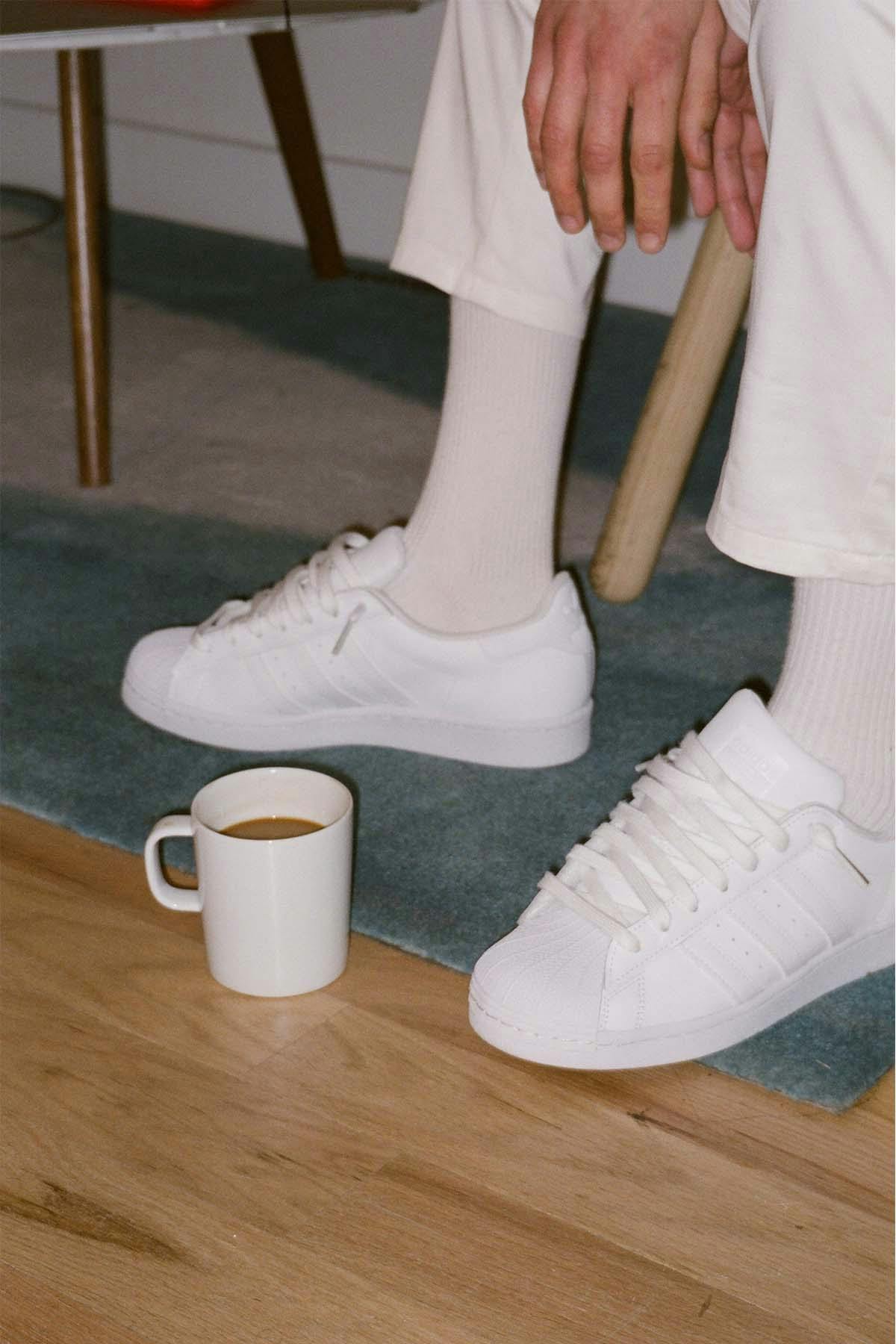 "I dressed head to 'shell-toe' in all-white because "monochrome will get you home." The crop top is especially fitting because it was super popular at the same time the Superstar was in its prime, and I'm trying to bring them back. Double kill."
Brandon Nunn, Creative Strategist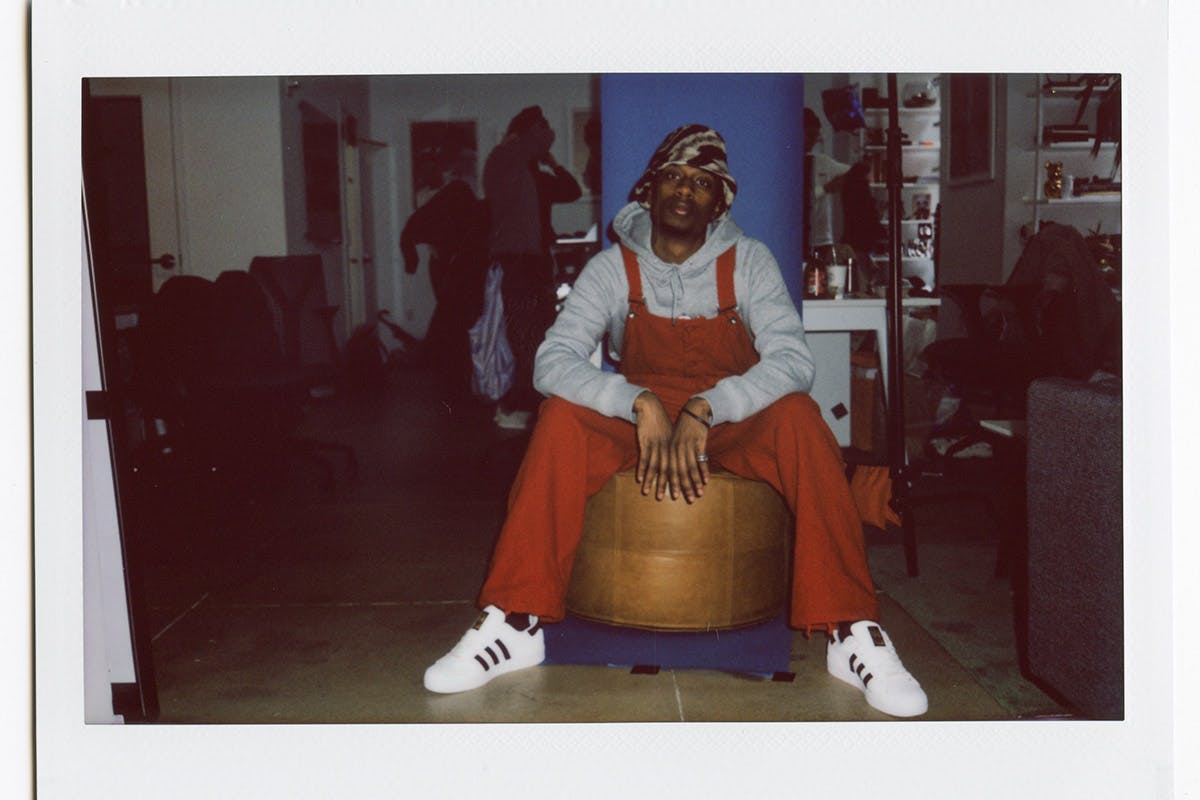 "I like to wear a versatile and cozy fit that works in the office and the streets. I styled the Superstar with a cozy ensemble consisting of a bucket hat from The Journal Standard, hoodie from Dutch brand The New Originals, and finished it off with these wool overalls from Engineered Garments. The thing I like about the Superstar is it's one of the most versatile sneaker silhouettes you can dress up and dress down."
Caiti McCormick, Social Media Editor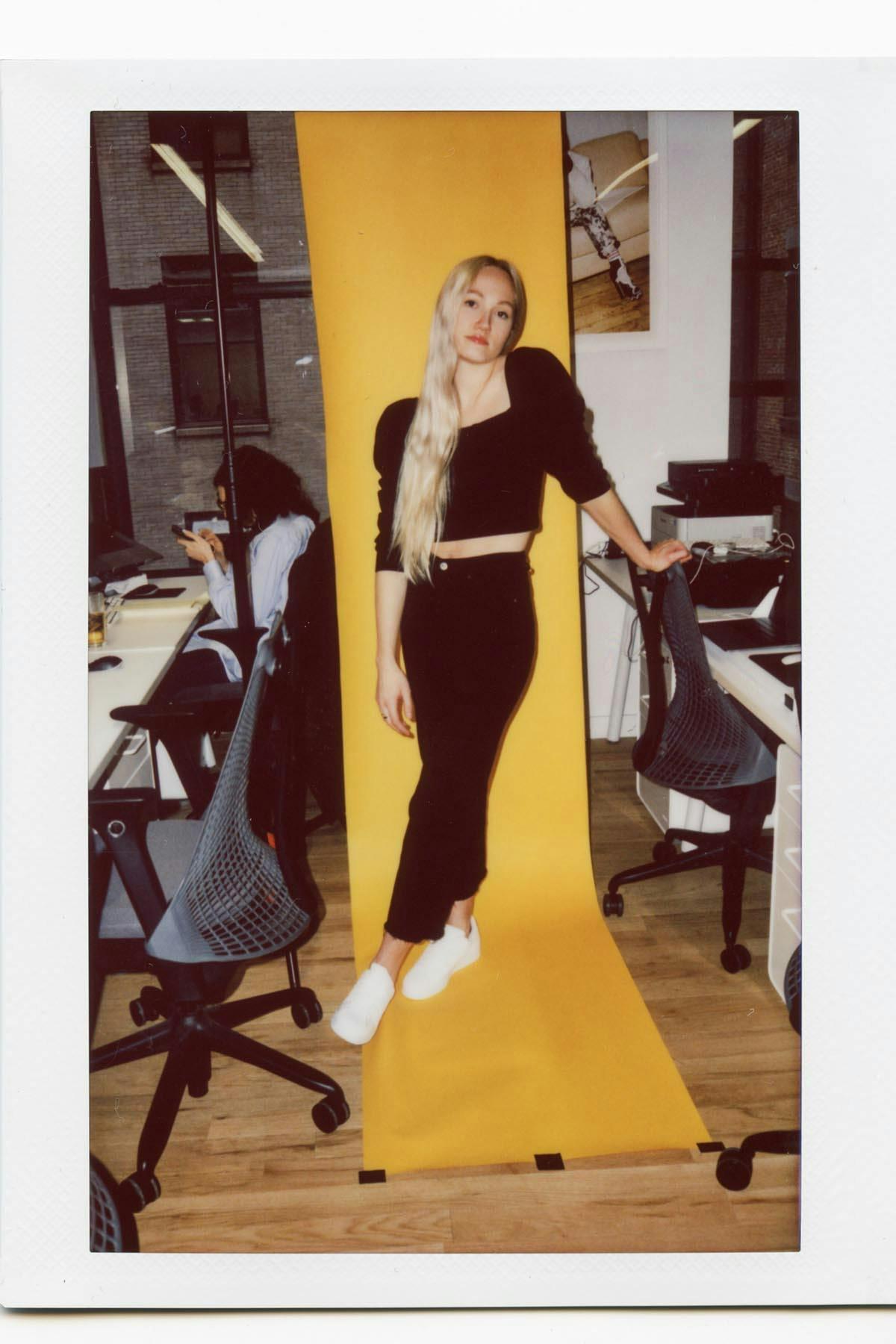 "Which came first... the chicken or the Superstar? I love the Superstar for the way it radiates as a symbolic landmark; pioneering the connecting of dots between hip-hop and sneaker culture. Wearing them is like having a piece of history on your feet, which is refreshing in a time when more sneakers go than stay."