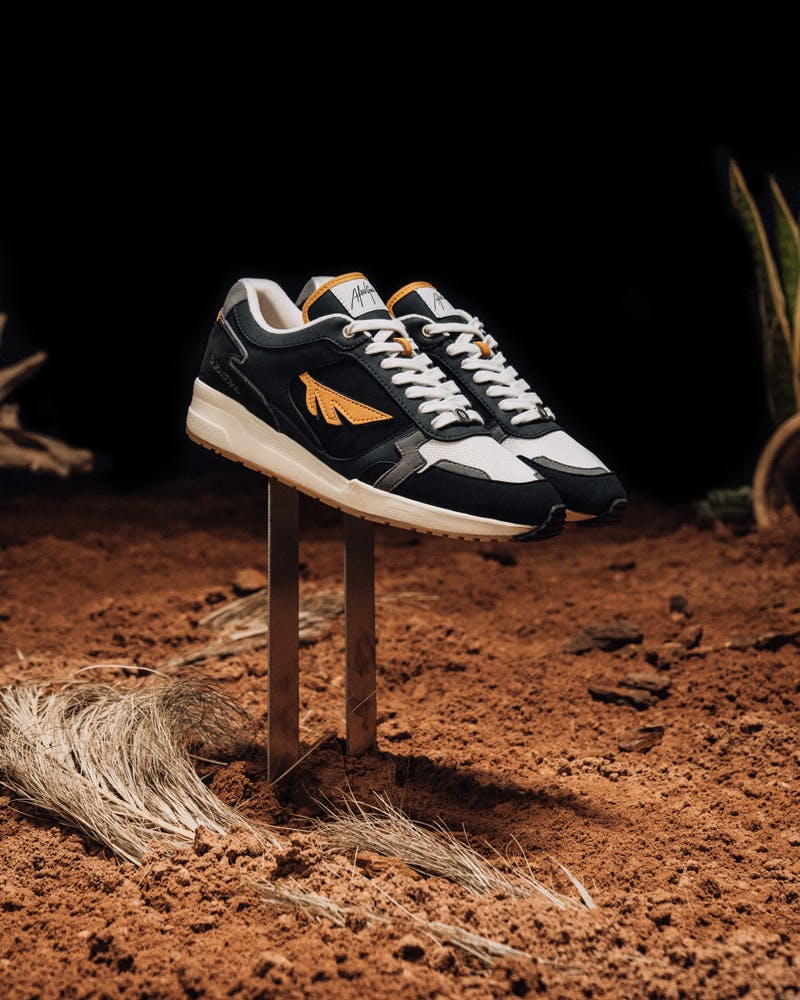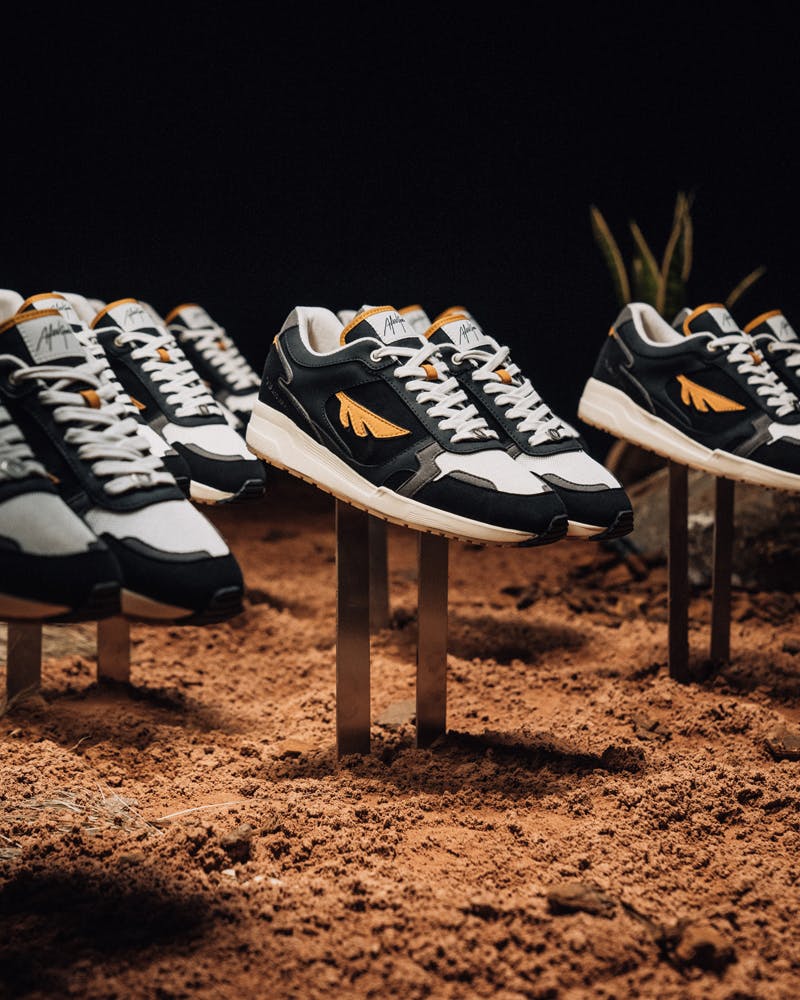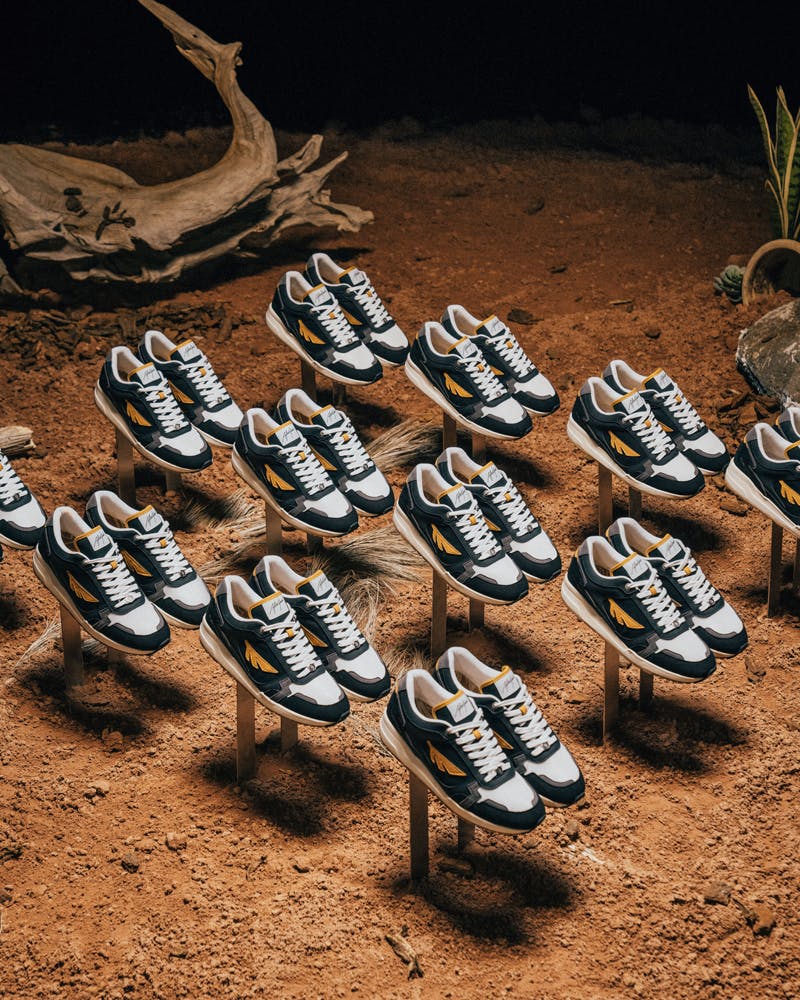 Brand: AFEW
Model: Yamasura "Soil"
Release Date: July 31
Price: €210
Buy: Exclusively at AFEW
What We're Saying: Düsseldorf, Germany-based sneaker retailer AFEW is perhaps best known for its Koi-themed ASICS GEL-Lyte 3 collaborations, as well as the retailer's affinity to Japanese culture. Now, however, AFEW has announced it will be launching its very own sneaker design.
The sneaker, which is dubbed Yamasura, is part of the retailer's AFW Goods collection of apparel and was born out of a wish to create a more environmentally-conscious sneaker. While the AFEW team knows all too well that any new product can't ever be 100 percent sustainable, extra care was taken with the materials used on the Yamasura. That includes a midsole made out of algae EVA and an upper that uses a mix of vegan and recycled materials.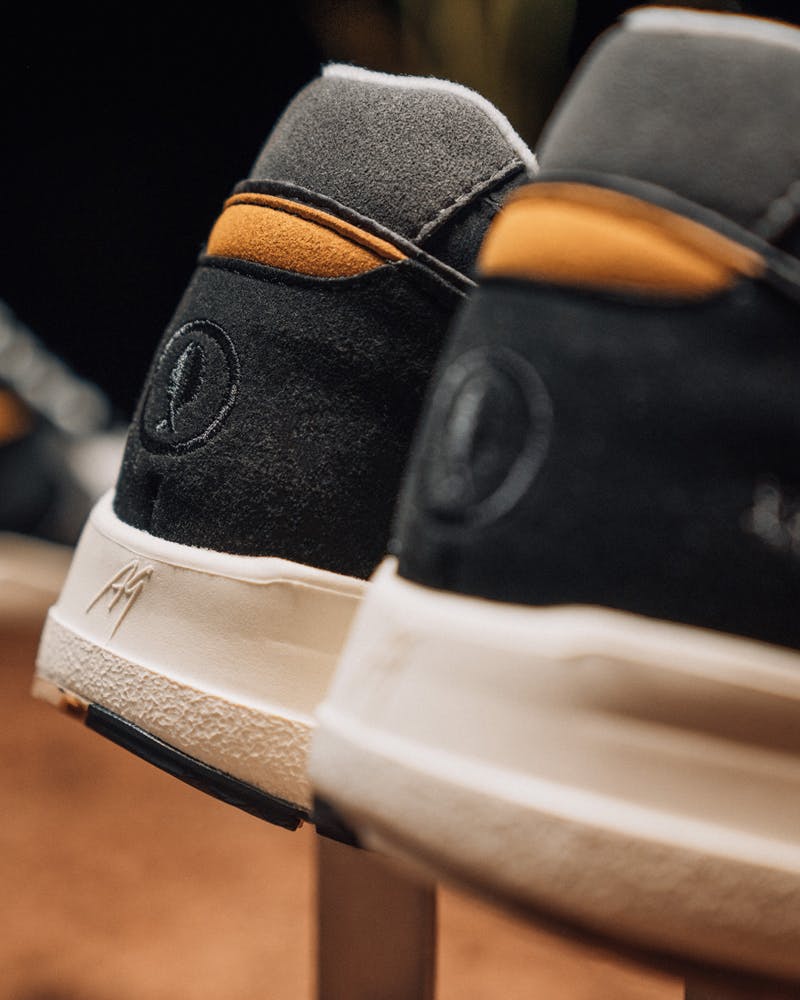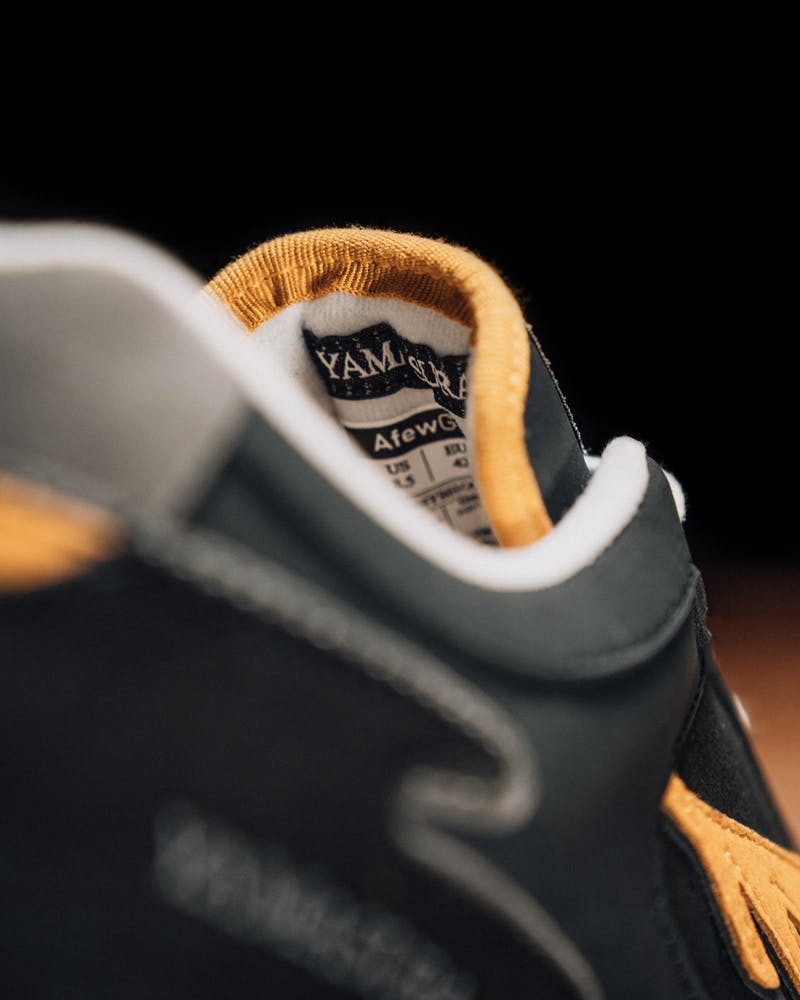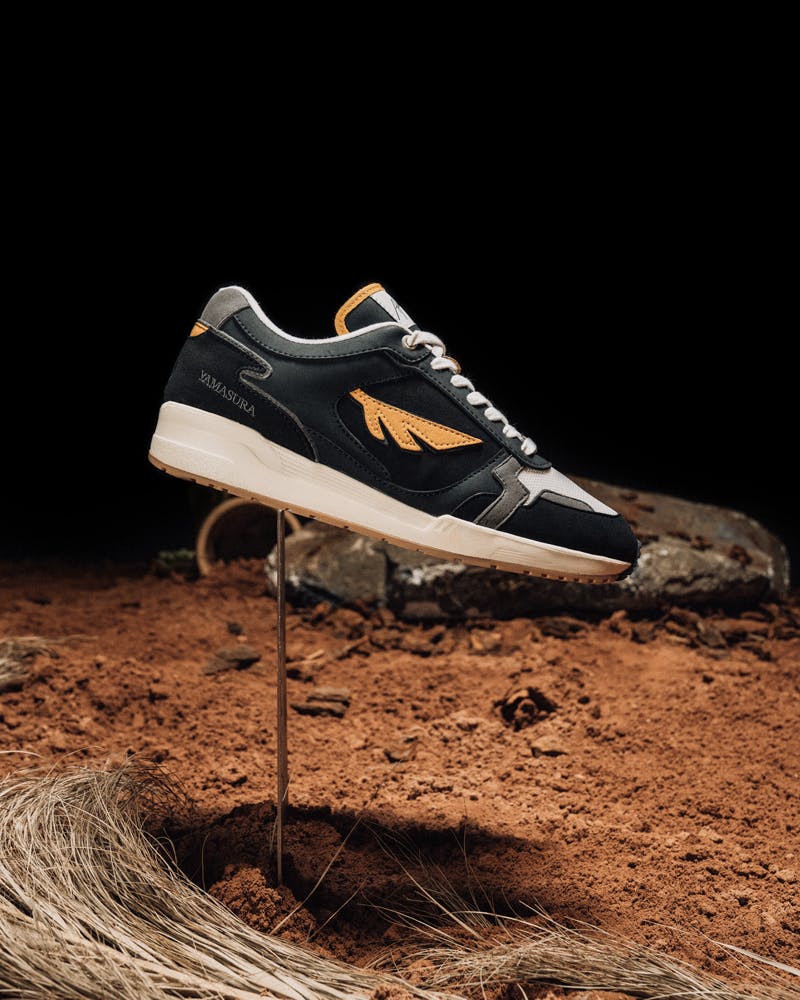 "Our goal was to create a 100 percent sustainable shoe. For us, it is important to be absolutely transparent and admit that we did not achieve that in the first step," says AFEW co-founder Andreas Biergen. "The shoe now includes several sustainable & innovative elements, is vegan and 100 percent produced and sourced in Europe, but it still needs to be improved, that is what is our challenge for the future."
"After we had the opportunity to work on numerous collaborations with various brands, we realized that the possibilities of a collaboration are very limited and that we can have an even bigger creative output," continues Biergen. " In addition, we started to research more and more in the field of sustainability and at some point, we asked ourselves if it is possible to create a dope, yet sustainable shoe."
The Yamasura is the product of that research-driven journey, though it's not its final form just yet. Biergen and his team hope to use the Yamasura as a canvas for future creative projects and to continue to improve the design and material innovation of the shoe.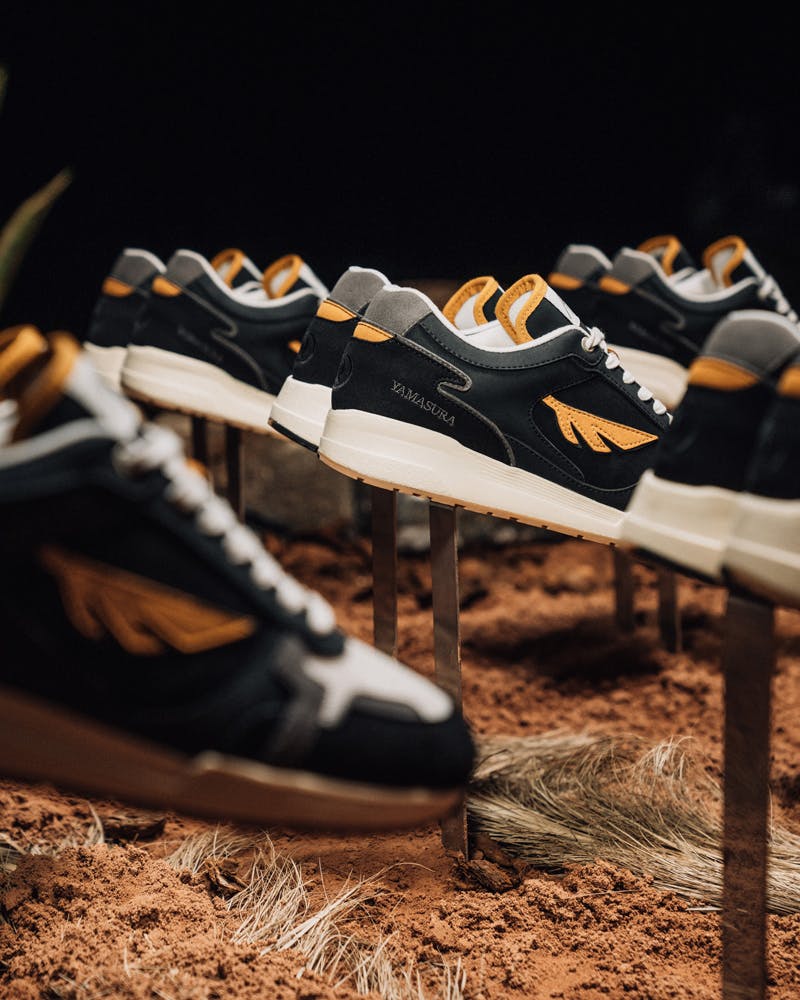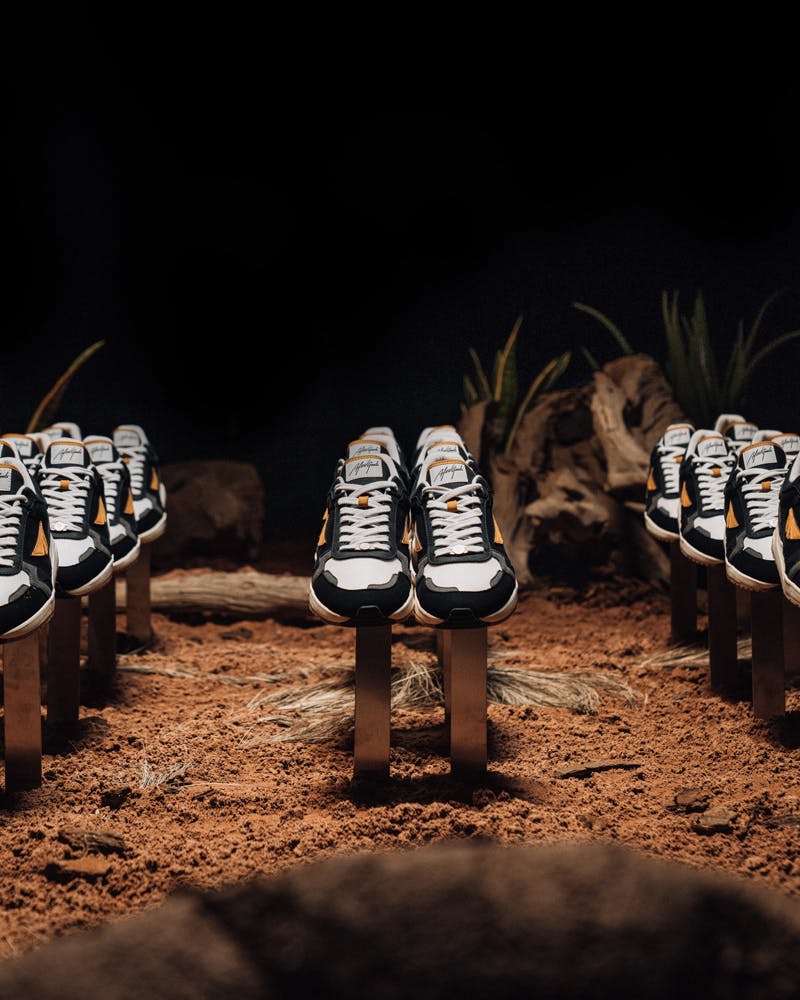 "One of the biggest challenges was to find a producer in Europe to make the sole because nowadays, all soles are almost produced exclusively in Asia," explains Biergen. The AFEW team finally found a product in Portugal to bring their creation to life, though it took numerous sampling rounds before they were fully happy with the design, another reason it took almost three years from idea to product.
As for the inspiration of the design, Biergen says that it's heavily influenced by the designs of the '80s and '90s. "Since many of our favorite kicks are inspired by automobiles, such as sports cars or even airplanes, we also went "sole" searching in the same direction," reveals Biergen. "Our midsole is inspired by a legendary Ferrari — The "Testarossa". The rocket shape, as well as its distinctive air vents, are reflected in the sole of the Yamasura."
The AFEW Yamasura is set to be released on July 31 in very limited numbers and represents AFEW's evolution from being purely a retailer to a hybrid of sorts. Head to AFEW for more details.
To stay updated on everything happening in the sneaker world, follow @highsnobietysneakers on Instagram, check out the best sneakers to add to your rotation this week, and sign up to our newsletter for the latest sneaker news sent straight to your inbox.