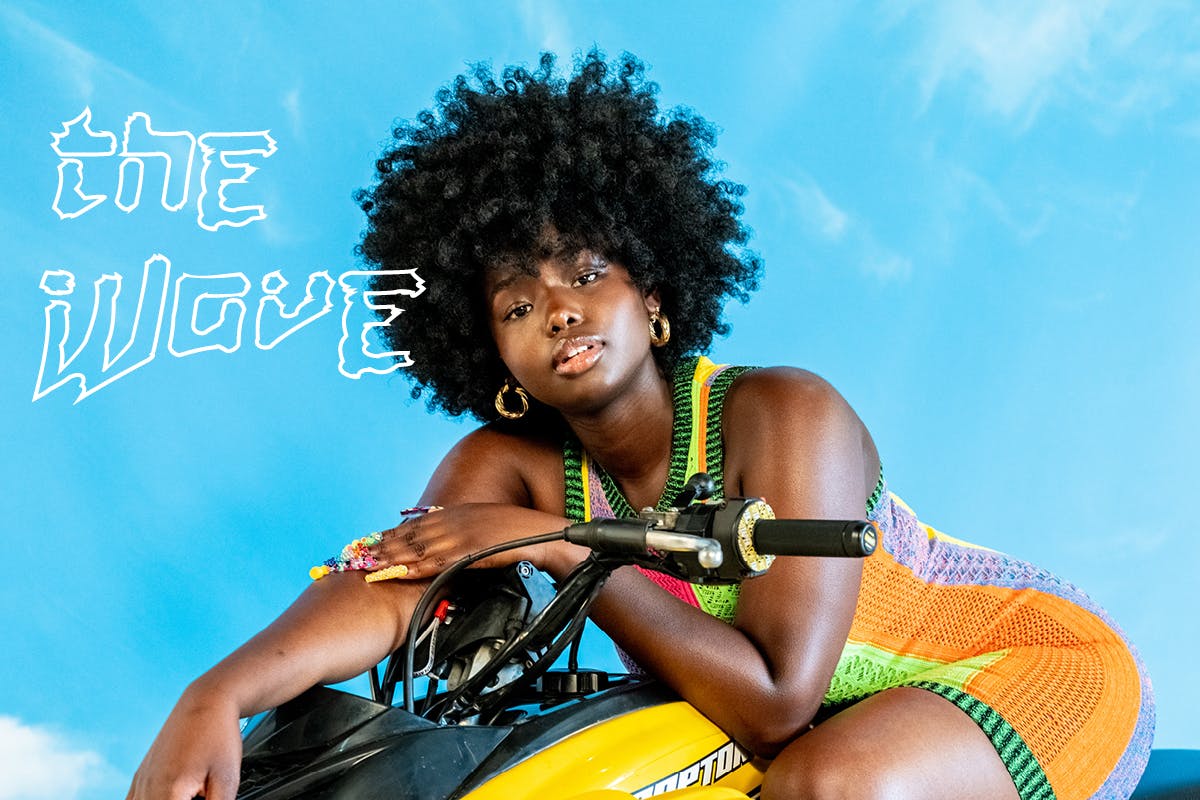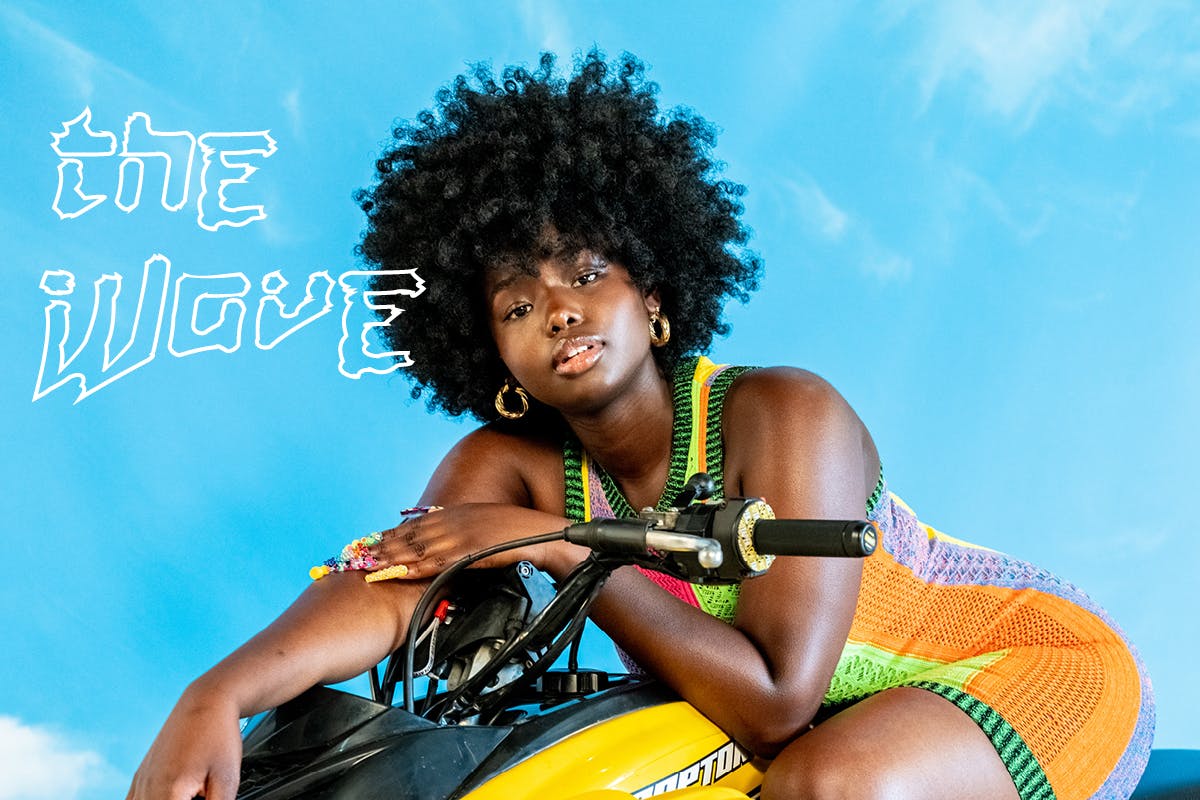 This article was first published on September 23, 2021 and updated on November 2, 2022.
BRAND PASSPORT
Brand: AGR
Founder: Alicia Robinson
Location: Bermondsey, London
Year Founded: 2019
Favorite brands: Louis Vuitton, ERL, and her long-time love: Missoni
This year marked the return of Notting Hill Carnival — London's world-famous (and usually) annual celebration of Caribbean heritage, music, and culture — after a covid-induced hiatus and one person who was bound to be excited is Alicia Robinson, the founder of AGR. The knitwear brand was born out of an impromptu shoot that Robinson organized after two of her friends asked her to design outfits for them to wear to Carnival in 2018. "The shoot was super organic, it was just my friends going to Carnival and two of them wanted outfits made, then next thing I knew I was designing 15 outfits," says Robinson. "So I thought we may as well shoot it to make it into a proper thing, and then AGR just blew up after that."
AGR's upwards trajectory leaves you in no doubt that Robinson is an innovator, pushing the boundaries of knitwear with her vibrant and fun-loving collections. The brand presents pieces including printed denim, silk sets, nylon tracksuits, crocheted and hand-knit pieces, as well as intricate lycra knits. Robinson grew up in Croydon, South London, in a creative household with her mother — a designer in her own right — who let Robinson hone her skills on the sewing machines at home. After studying at Chelsea College of Art, it was an internship with London-based designer James Long which set her on the path to becoming the designer she is today.
"I decided quite early on to become a freelance knitwear designer, but that was kinda down to James Long because he gave me the opportunity to put some crazy show pieces on the catwalk," she says. "After that, I got this name for being the go-to freelance knitwear designer in London."
Robinson had her hands full with life as an in-demand designer, working for the likes of A-COLD-WALL* and Missoni as well as previously working with YEEZY.
Since its inception in 2019, AGR has gained several friends in high places, from stylists to stockists and artists, thanks to the brand's subversive, carefree approach to knitwear. "Recently we found out that Rihanna is a big fan and actually has AGR stuff in her wardrobe," Robinson tells me.
Fresh from a London Fashion Week debut, showing a collection titled 'Dripping in Colour' at the historic nightclub Fabric, and with new products releasing on the Highsnobiety Shop, we spoke to the brains behind the brand.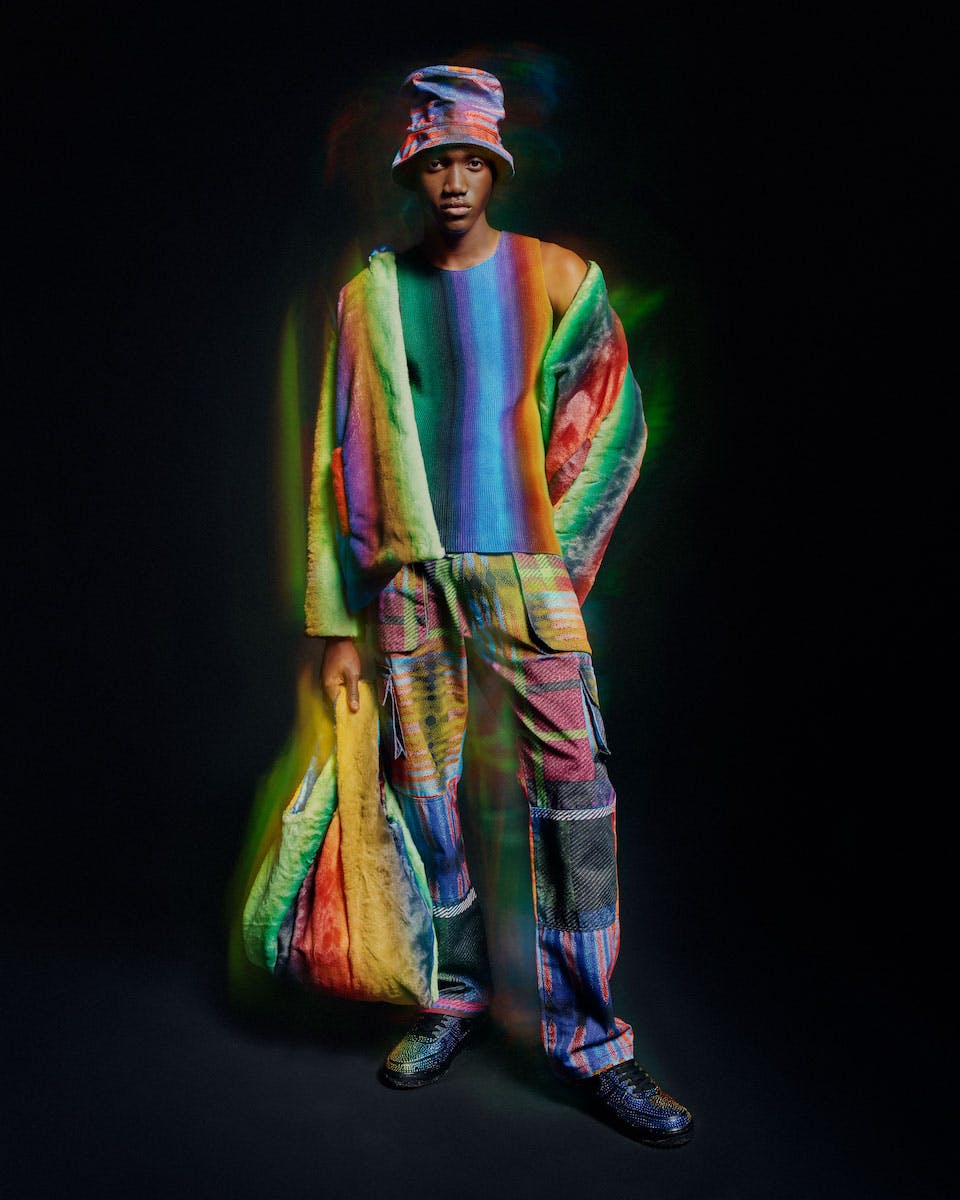 On the Origins of AGR
"I got contacted by a buyer from SSENSE In 2019. It was quite funny because he kept emailing me and I kept ignoring it, thinking it was junk mail. They asked me to launch AGR as a brand with them, doing an exclusive capsule Spring/Summer collection.
This all really was off the back of the Carnival shoot I did in 2018. That was the moment AGR grew into a brand. After our first capsule with SSENSE we then got picked up by Browns Men's and Women's and Htown. Then for Fall/Winter 2021 we brought on 10 more stockists (including Selfridges, Dover Street Market, and NET-A-PORTER) which really took us global."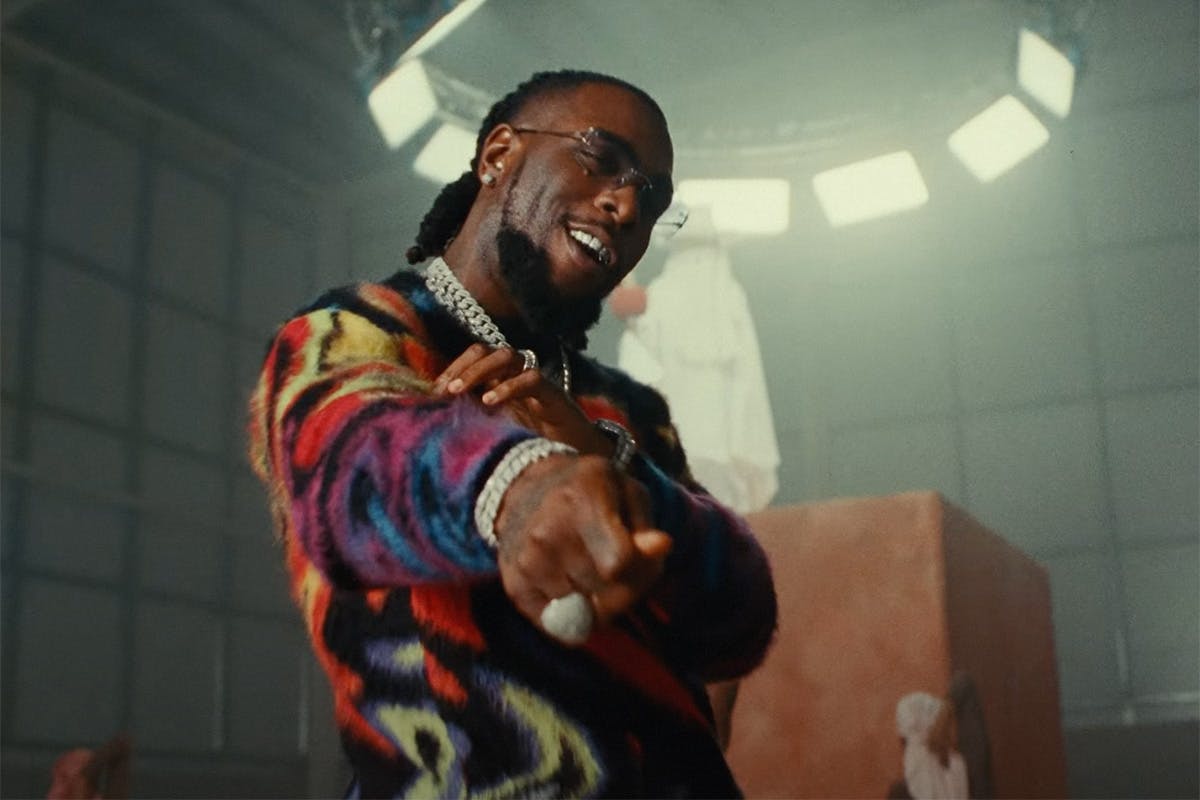 On AGR Being Worn By the Right Names
"Things like making one-off garms for musicians and artists have always been really organic, I've never had to chase it. People have always been into the boldness of AGR, which really sets us apart. With Anderson Paak, I woke up one day and there were pictures of him all over the internet wearing AGR cargo trousers, and then it turned out that he and his stylist had just bought them off the website. We got in contact and found out that they were fans of AGR. During lockdown when I started making face masks, I sent Anderson and his stylist one which he ended up wearing the whole time in the video for his Lockdown track. Burna Boy's stylist jumped on one collection as soon as it came out. She was calling me through Instagram asking if she could get some pieces ASAP (including the knitted jumper which Burna Boy wore in the music video for Ginger.)"
On Navigating the Difficulties of Starting Her Own Brand
"I've been really lucky in that I haven't had to take the normal path. A lot of brands fail in the first two years because of how restrictive the traditional path can be. AGR seems to be going from strength to strength and I think that's partly to do with the fact that I worked for a lot of different people before starting my own brand. I've seen exactly what to do and what not to do. The whole idea of AGR is about oozing confidence, knowing who you are, and maybe even looking a little bit crazy some of the time too. I've always been really keen on the idea of carving your own path and knowing who you are.
I find it quite annoying how everyone has always said to me 'you have to do it this certain way because this is how it's done,' or 'you have to [get grants or prizes] if you want your brand to take off,' so I'm just quite proud that AGR is living proof that you don't need to do all that to be successful. I'm not knocking anyone who does choose that route, I just think there are way too many rules in fashion. At the end of the day, clothes are art and you can express your art however you choose to — there are no rules."
On The Brand's Growth in 2022
"AGR has continued to grow in every way. The brand has gained more premium wholesalers and we produced our very first catwalk show, inside Fabric, the most iconic club in London, which was an unbelievable milestone for the brand. The brand has also continued to work alongside long-term partners Nike, and ventured into hosting our own workshops directed at youths and our local communities, to try and help make some changes from the ground up. Most recently we also launched our very own AGR webshop which will be dropping new exclusives very soon. We are booked and busy baby!"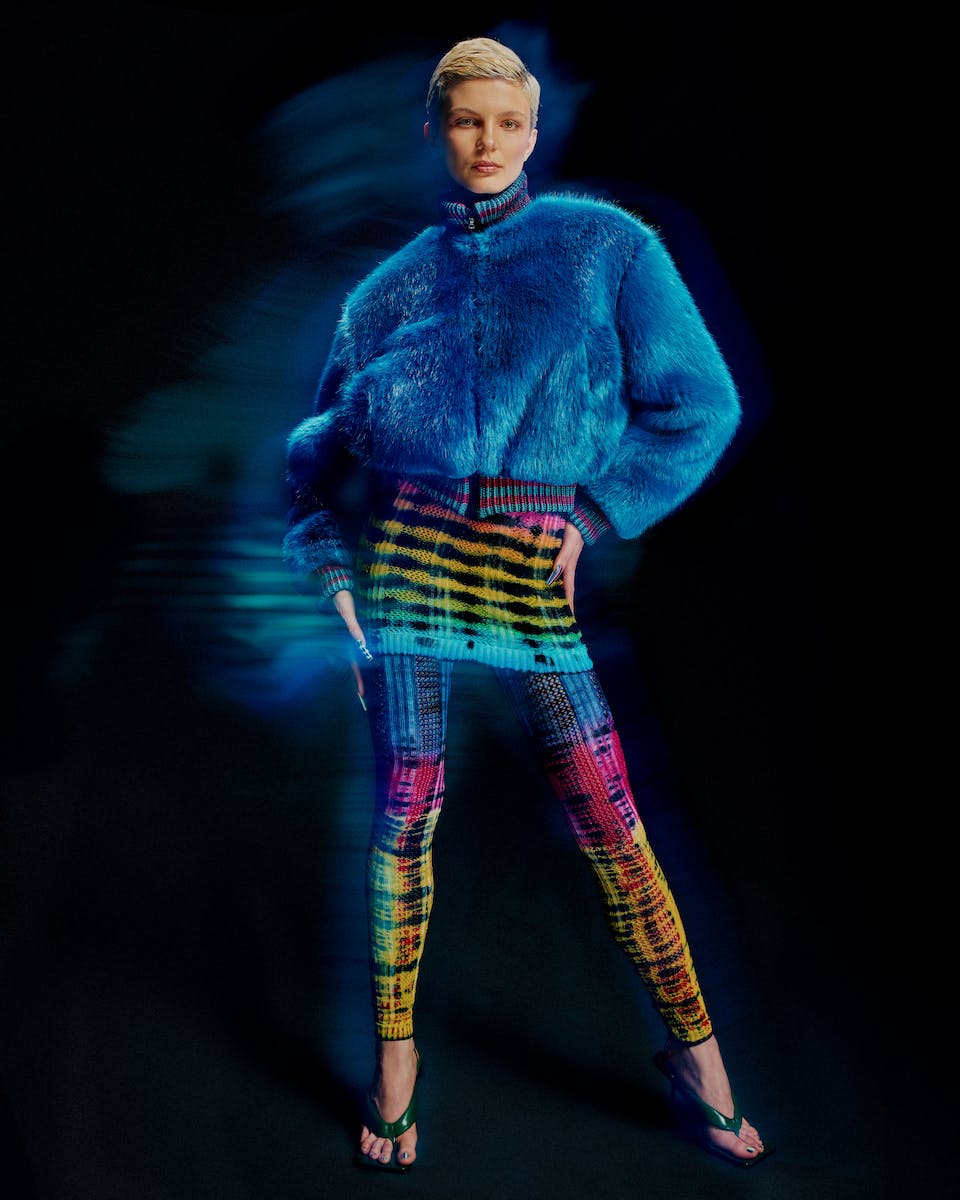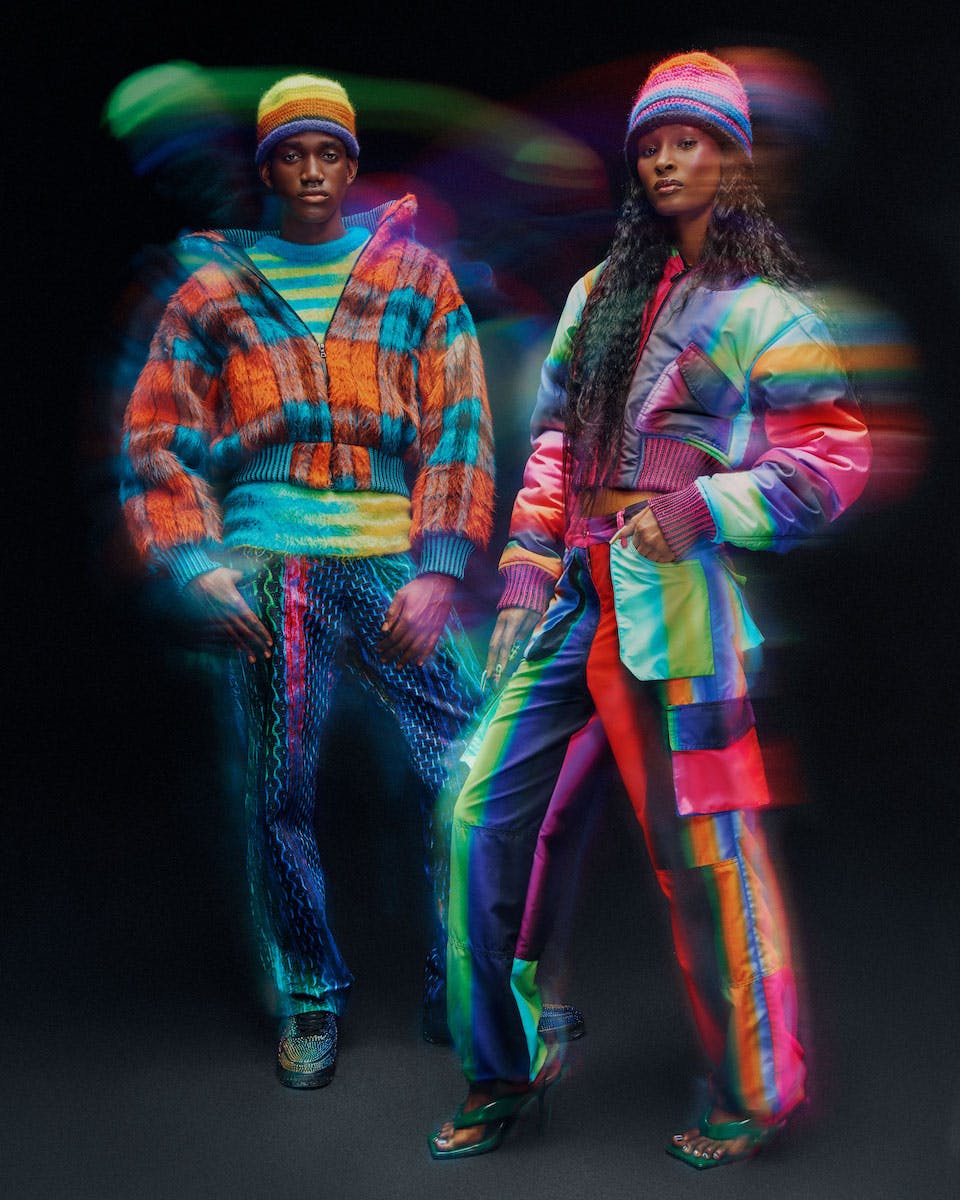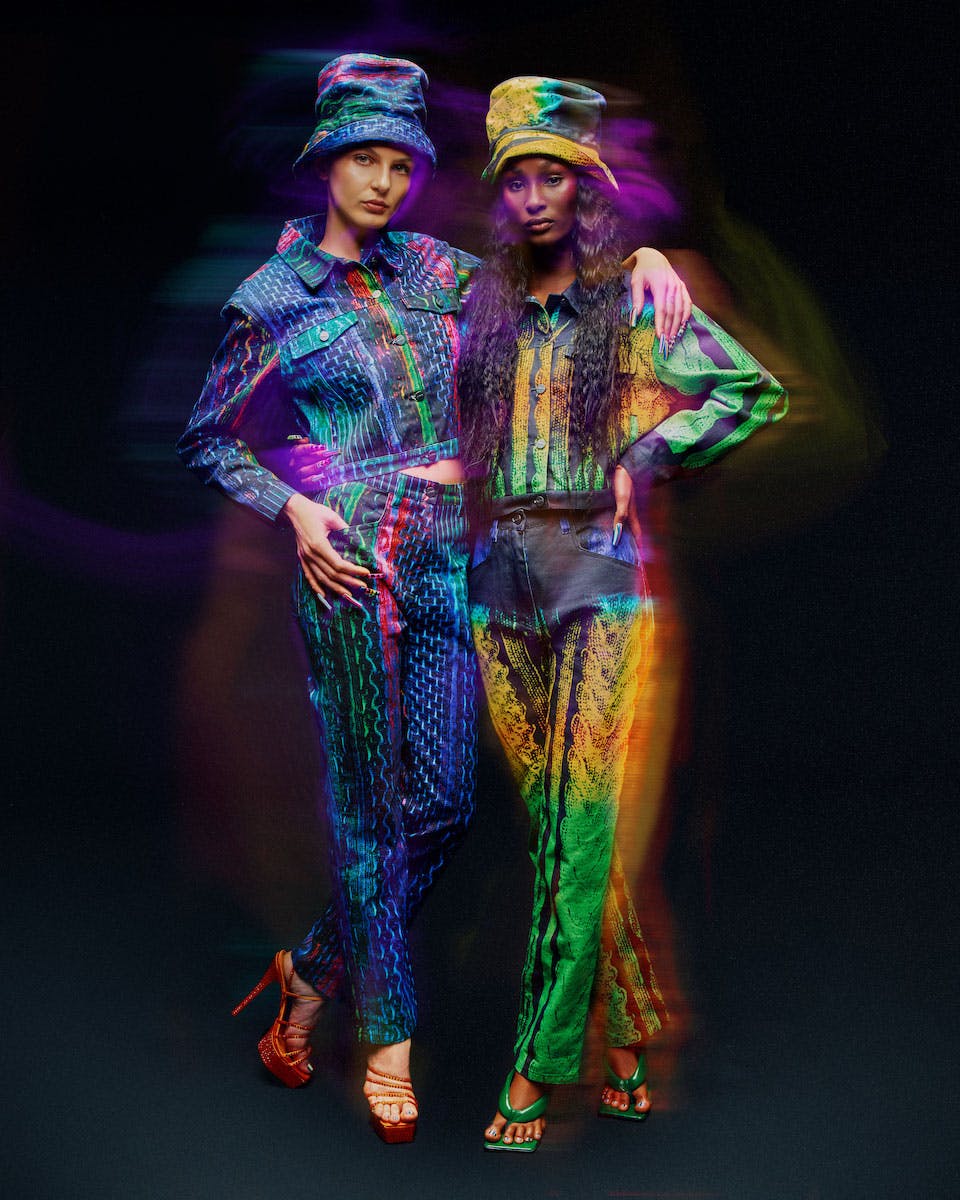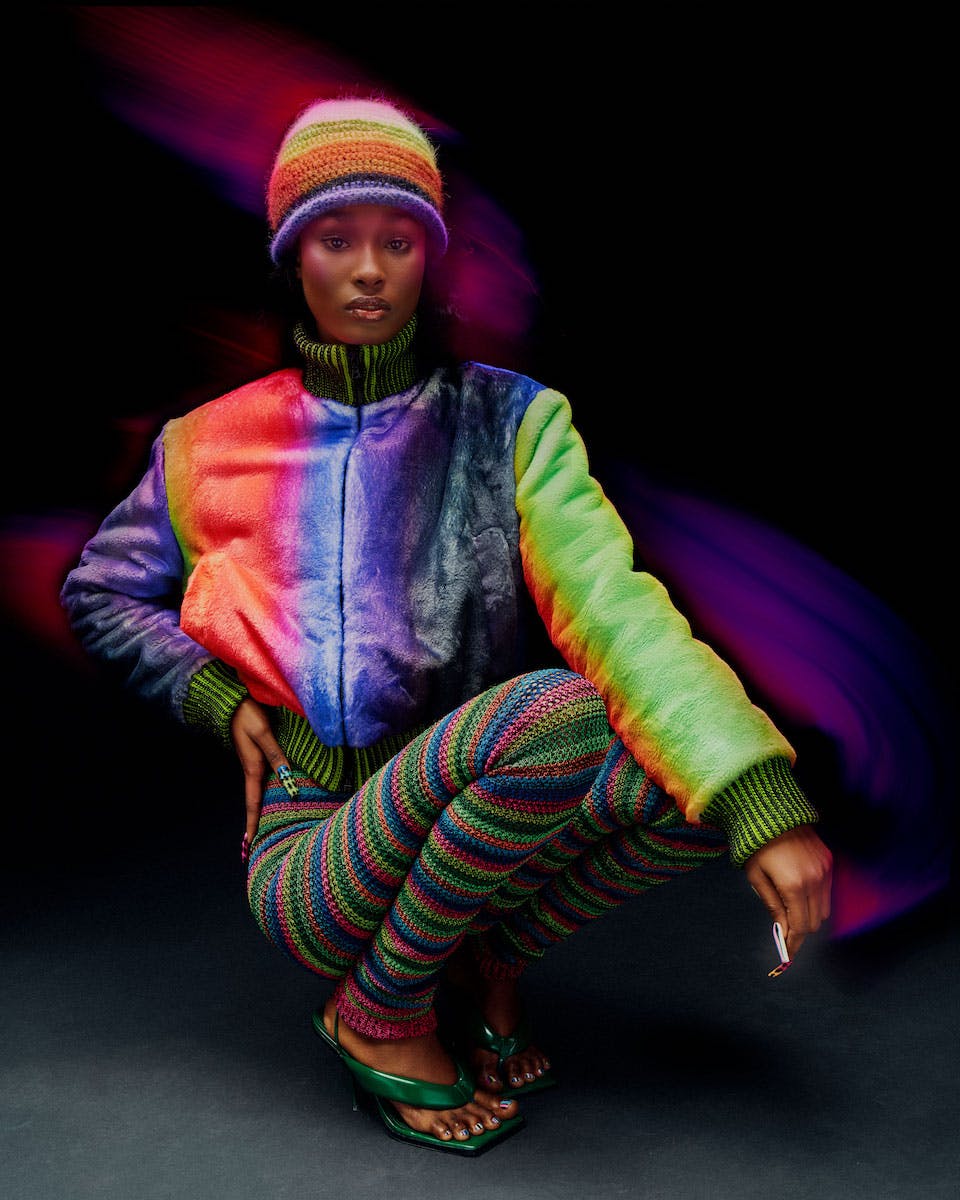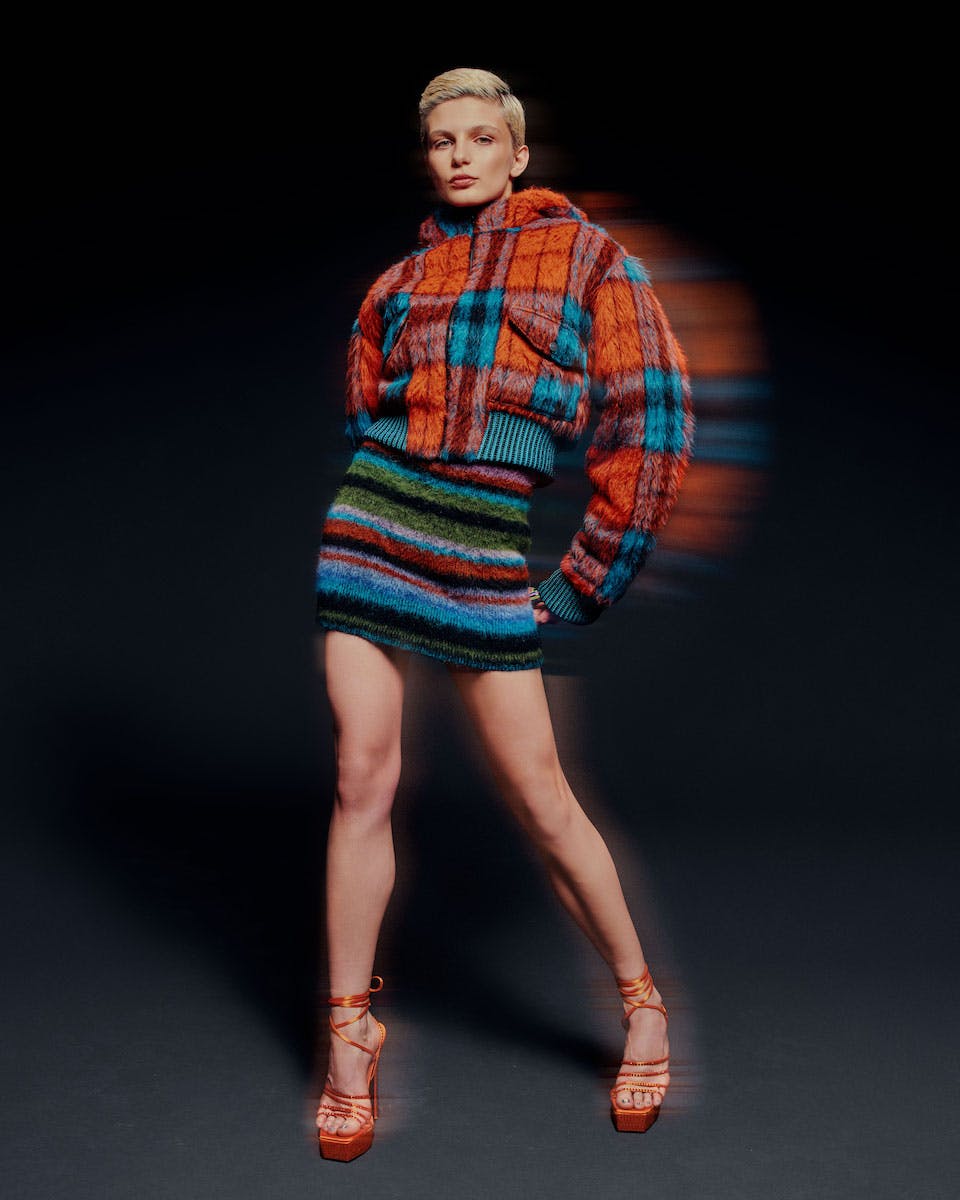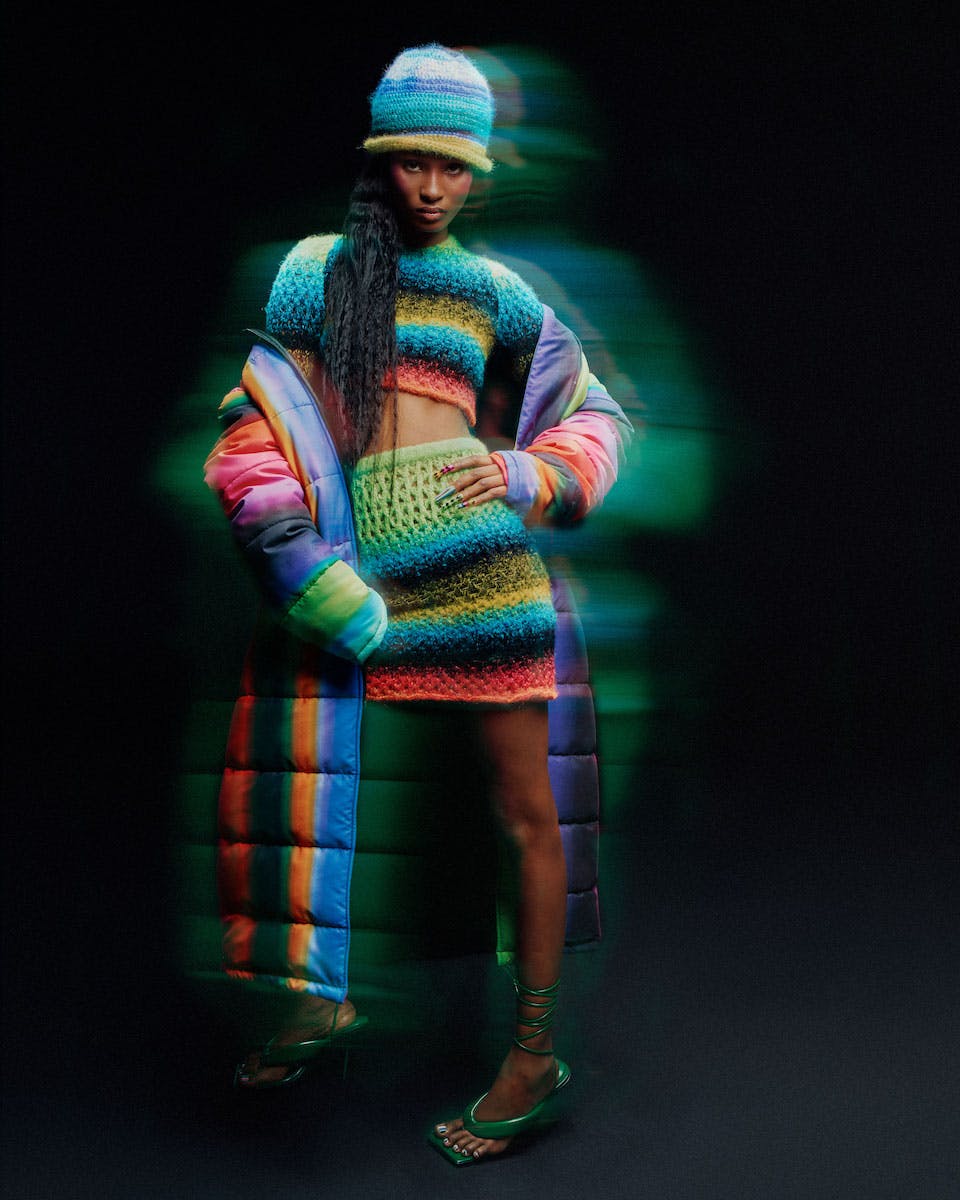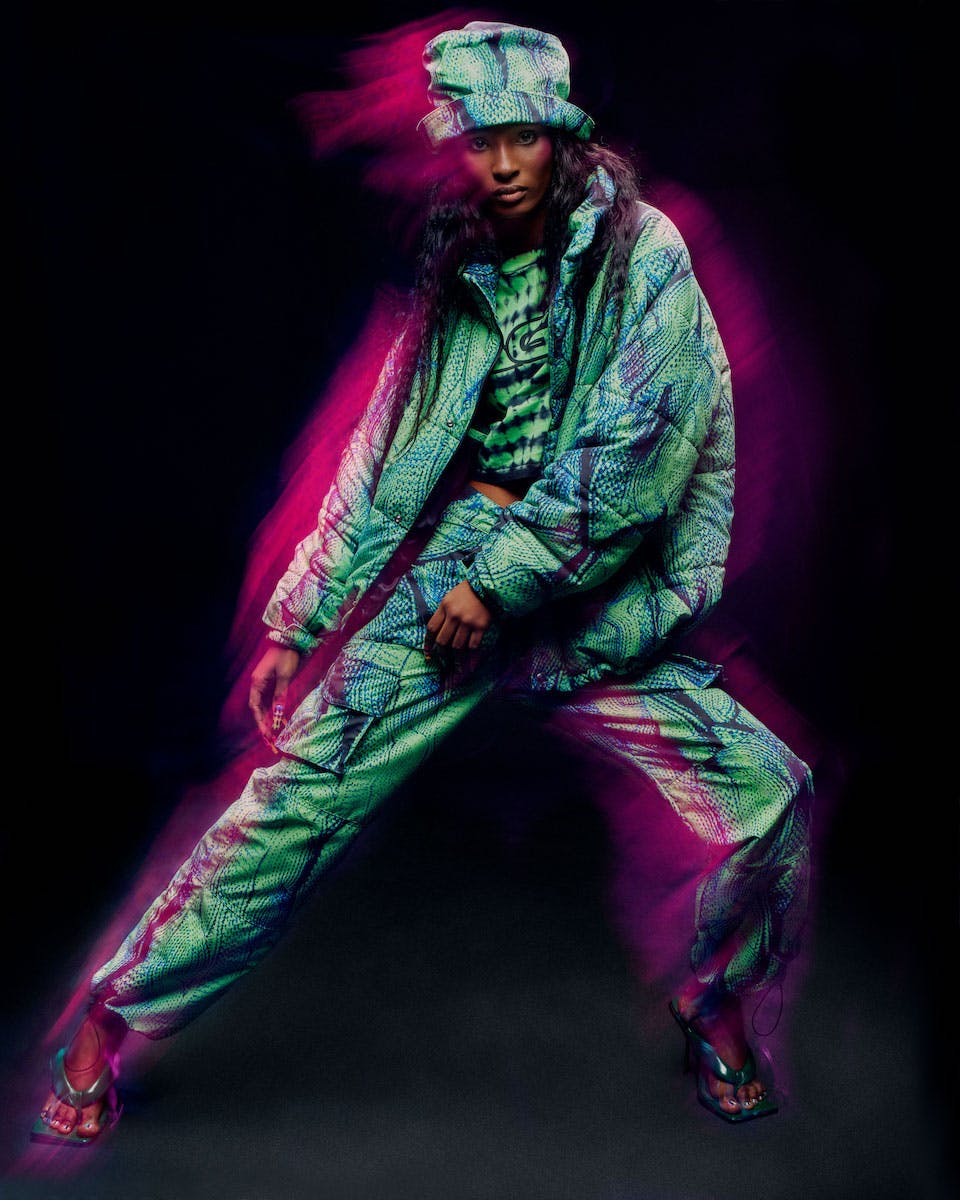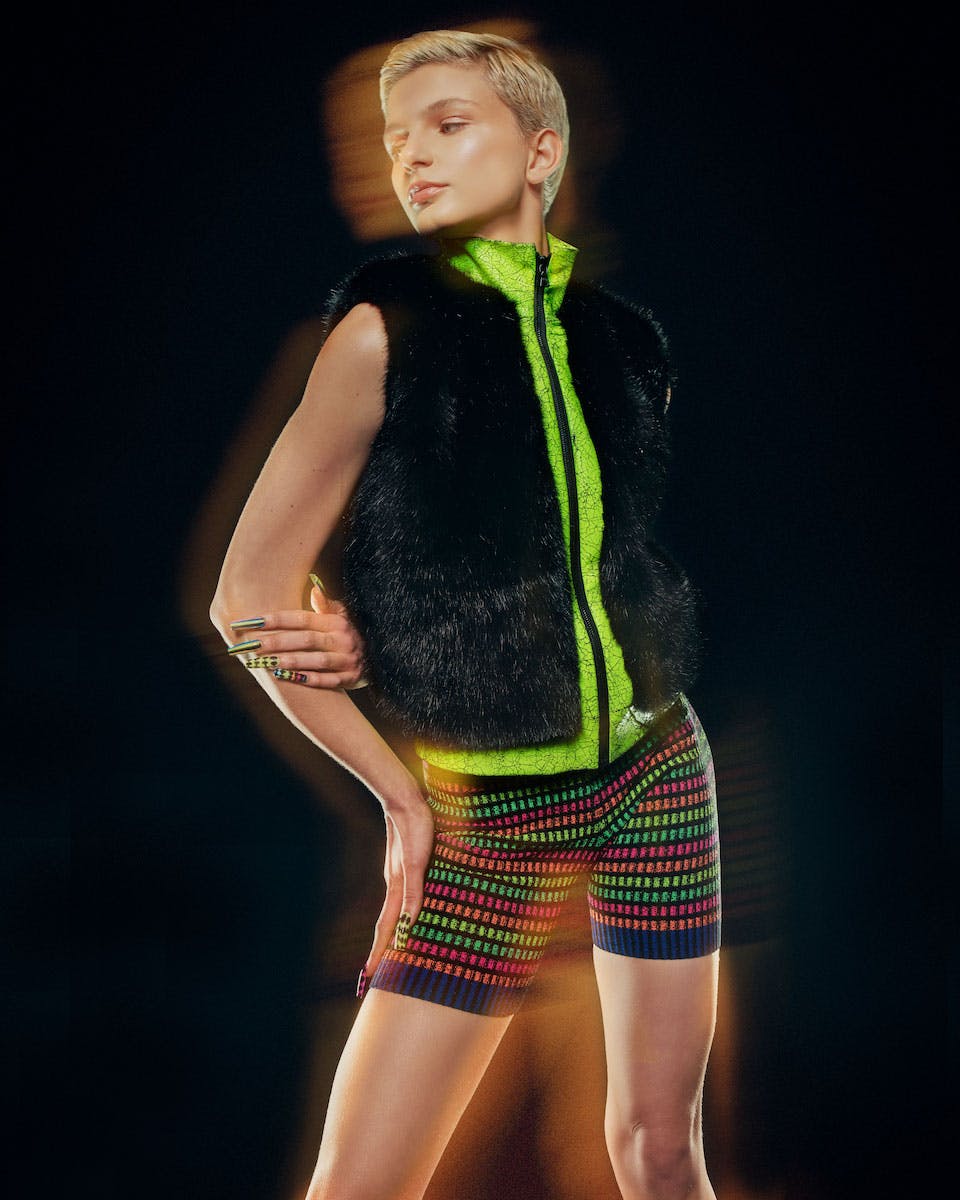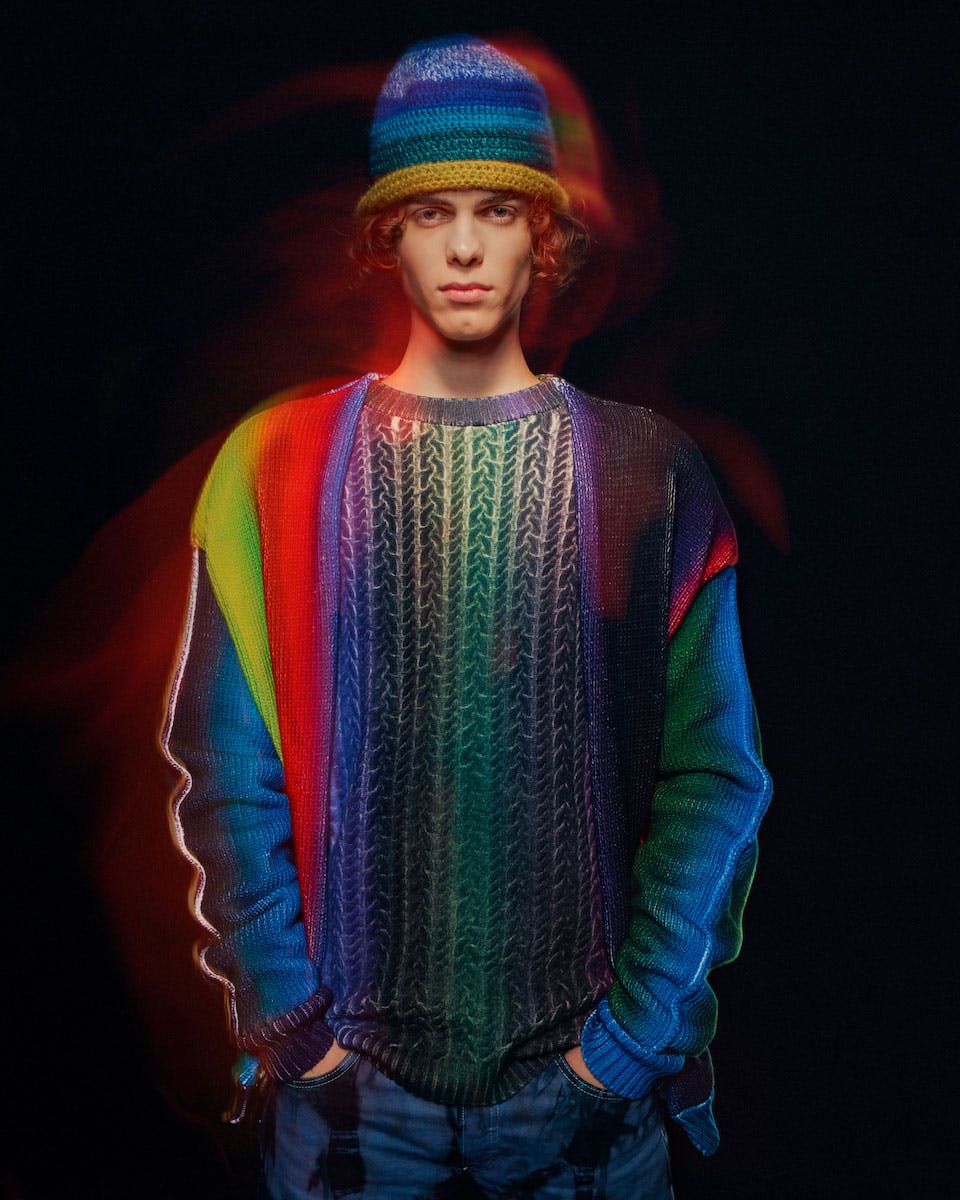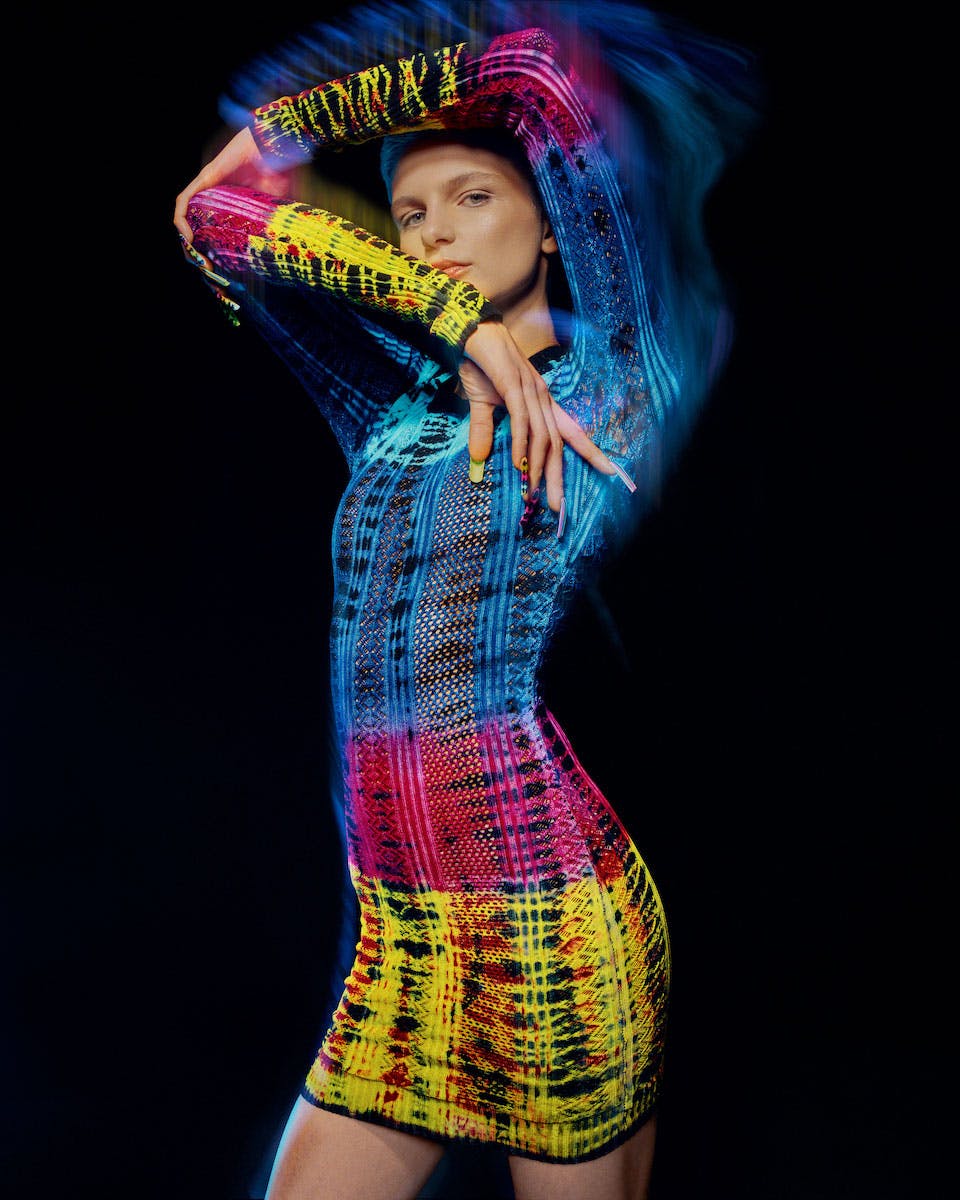 On the inspiration behind AW22
"The collection was based on illusions, specifically trompe l'oeil with knitted jacquards. I loved the idea of knitting knit on knit and it being a bit of a head-fuck. We used this idea and then ran with it throughout the collection; in our prints, we used scans of previous season swatches and flooded them with color, which worked beautifully. These prints were the basis for the denim, puffers, and nylon cargo pants. Accompanying this, we produced our own gradient ombre faux fur for new fluffy and cozy styles to mirror the luxurious digitally printed styles. For our lookbook, we teamed up with photographer William Spooner and stylist Jake Hunte to produce images with a little movement."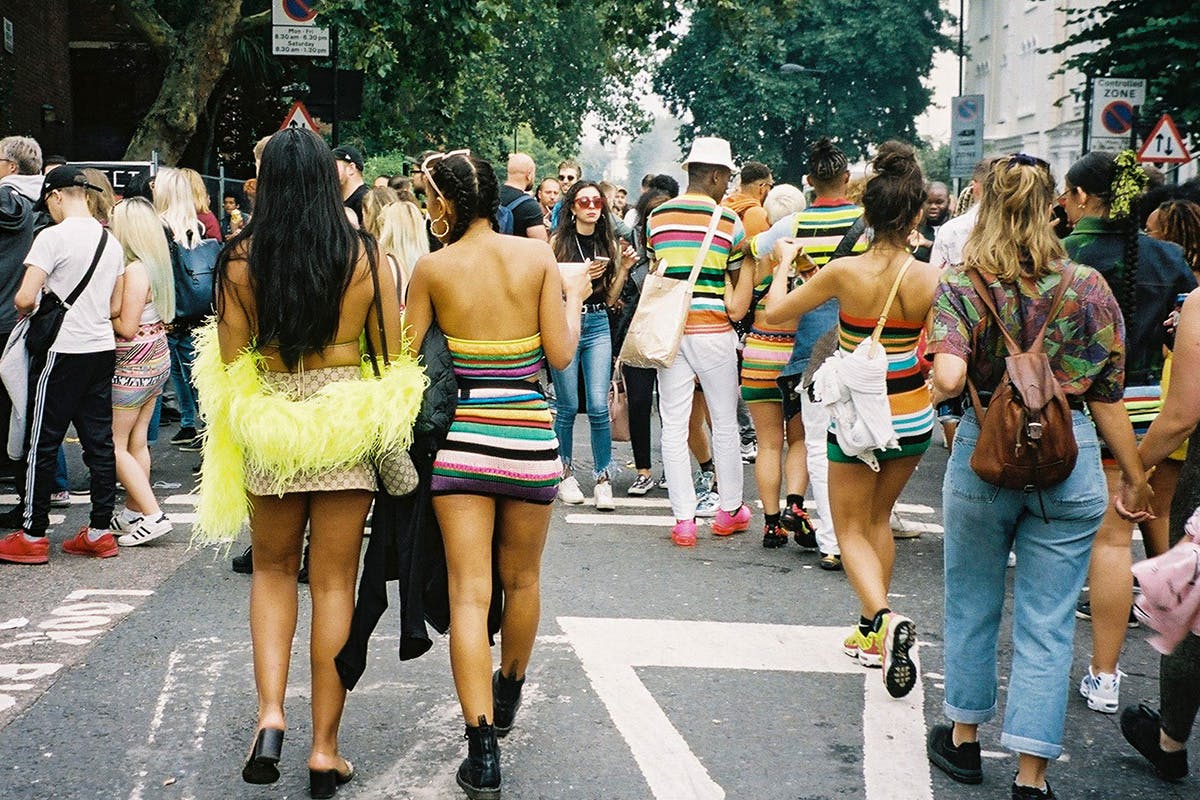 On the future
"Our plans and wishes are to keep brightening up people's days with new, innovative, and colorful knits of course! We are also looking to continue growing the brand across the world, with some very exciting new hush-hush projects set for next year.
AGR is also keen to keep opening up our doors and studios to inspire young people, as this is very important to us. We are about to go into a very uncertain time for everyone and so want AGR to continue to encourage/boost hope and happiness."
Scroll down to shop the latest pieces from AGR SS23