Highsnobiety / Eric Johnson
Alex Giannascoli never set out to be a political figure. Despite his intent to focus purely on the art, his DIY rock music has become the soundscape of modern Americana. Before the "yee-haw agenda" swept up the nation in full cowboy attire, the musician known as Alex G was tapping into folk, as heard on his 2017 album Rocket. He's a storyteller that uses music as his medium and while he may not be singing about stars and stripes, there are nods to everyday American life in the form of beautifully composed coming-of-age narratives. Even the songs about doing ordinary things have a way of sticking with you, like the 2012 stoner anthem "Mary." There's so much range within his discography as he holds space for comedies, tragedies, fantasies, and everything else in-between.
Alex has been doing this since he started uploading music to Bandcamp in the early 2010s, but a prime recent example is the Zev Magasis-directed music video for his 2019 single "Gretel." Filmed on site at a demolition derby in a rural town, it depicts a side of America that most people outside the tri-state area rarely get to see up close. Even though he has moments of nostalgia, Alex has no desire to revisit or repeat the past. Anyone who has spent time with him can attest to the fact that his style is more show and less tell. He apologizes if his responses seem standoffish, but he prefers for the songs to speak for themselves, leaving them open to interpretation for the listener. And as for his personal opinions? Well, he'd rather keep them to himself, too, so he doesn't get into trouble. It's not that he's trying to set a firm boundary between the art and the artist, there's simply no mirage upon closer examination through the looking glass. What you see is what you get.
For the most part, Alex lives off the grid. To our knowledge, he doesn't tweet out his thoughts or post updates on Instagram. Unlike the indie musicians Ariel Pink and John Maus, you won't spot him participating in a pro-Trump rally turned failed coup attempt alongside neo-Nazis at the US Capitol. Based in Philadelphia, the birthplace of the nation, Alex currently resides in the neighborhood of Francisville with his girlfriend — it's an area that City Council President Darrell Clarke once described as the "frontlines of gentrification." This is the same city that flipped the swing state of Pennsylvania blue during the presidential election and secured Joe Biden as the 46th President of the United States, booting Donald Trump out of office once and for all.
When this interview was originally conducted, the coronavirus pandemic was hardly a talking point in US media. Alex G's last full-length album, House of Sugar, was only a few months old, the election was about a year away, and we sat inside at a restaurant in midtown. He was supposed to spend the top of 2020 touring in Europe and the rest of the year was projected to be busy. Obviously, plans changed, but the conversation that took place still remains relevant.
I've always felt this Americana vibe with your music. Over the past year, many people in our age bracket have been grappling with this concept of American identity and what it means to identify as an American. We're all figuring out who we are and what we stand for, so I was wondering what about that sort of aesthetic resonates with you? How have you been coming to terms with what it means to be an American?
I don't have a good answer for what it means to be American, but what I like about that Americana style is those textures. It's something that I find myself genuinely enjoying without any context or pretense. I'm just drawn to the sound — maybe from the music that was on the radio when I was growing up or something. The textures of guitars and banjos… it makes me feel something when I'm making it. That's about as deep as I can go.
While we're on the subject of America, I wanted to bring up that moment when you were mistaken for Beto O'Rourke. I remember seeing your name trending online and at first, I thought, "Did another song come out?" Then I was like, "Wait, what? How did this happen?!"
Yeah, that was funny as hell. I got a text in the early afternoon from a friend who was looking at the replies of Beto's tweets for some reason and someone tweeted him a picture of me, this old meme thing, and she texted it to me, like, "Is this you?" I was like, "Holy shit!" I just Googled it, got all this shit, and it was just the funniest thing I've ever seen. It was really quick though, like, "This is too fucking funny," posted it on Instagram. And then it just disappeared… I shouldn't get into it, but I was grateful to have an example of how people lie. A concrete example like this is a lie and they're using this lie.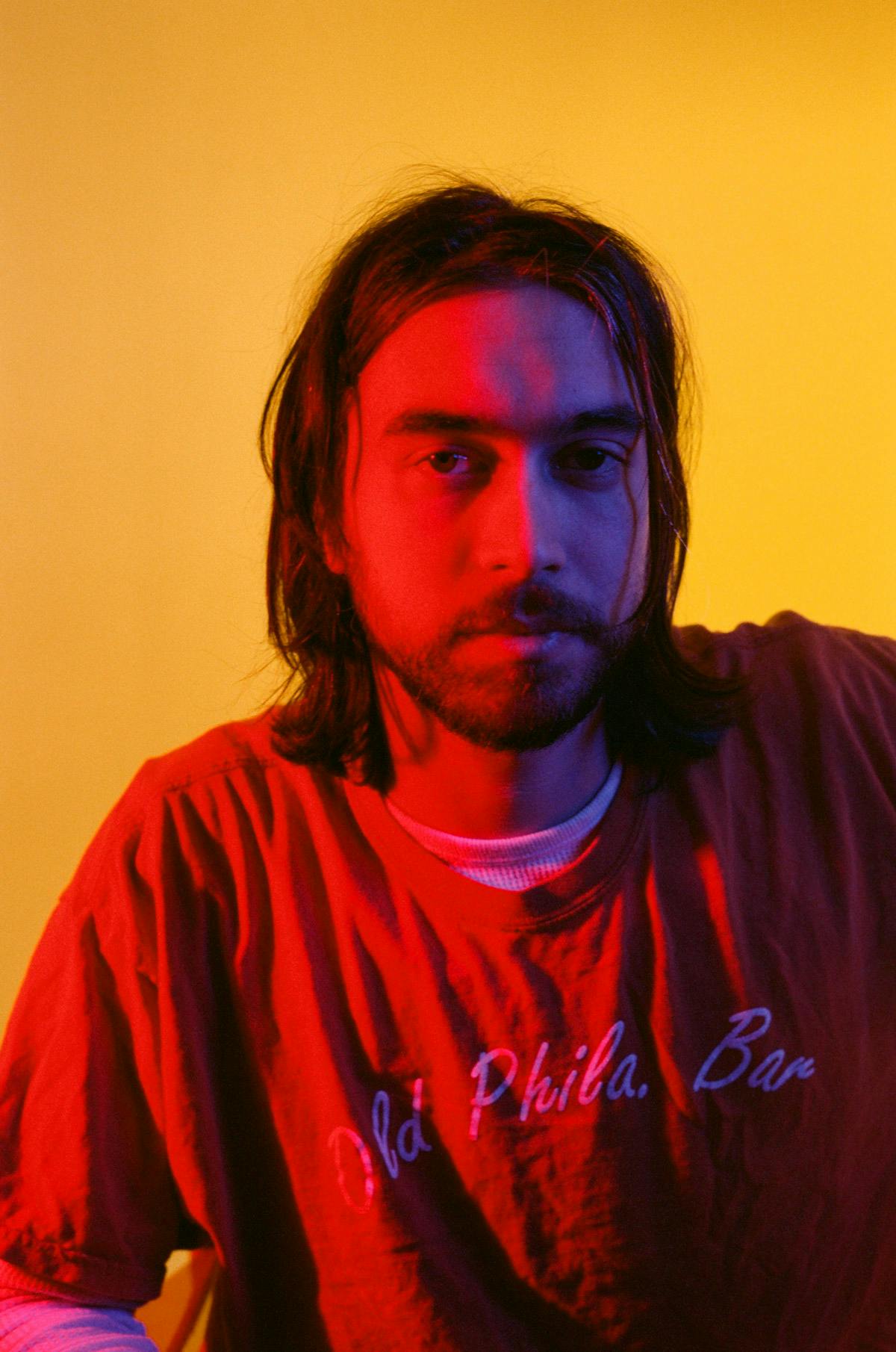 I feel like there are so many different stories and fairytales woven into 'House of Sugar' — could you tell me a little bit about some of the characters that are a part of this album?
It's tricky, because to even tell about them is to take away from the song. On top of that, it's not like I have a fully formed model that I'm then drawing from. It's almost like I'm creating a collage here that could lend itself to a million different concrete things. So I don't really have much to offer with that one.
You've talked about this before, but I appreciated the fact that "Hope" was touching on the opioid crisis. I know a lot of your music is open to interpretation, but that felt like a firmer intention.
I'm not sure if I even had an intention, just, I like to be honest. I'm tasked with trying to not diminish it, but I'm just making entertainment. Like, what can I write about? Oh, well, my friend died, maybe someone will get something out of that — you know what I mean? It wasn't very noble, it didn't feel like I was doing anything. Not to diminish the subject matter; I don't want to pretend like I was trying to fix anything.
You've spoken about how your process with your music is really about feeling and whether something feels and sounds right. It's coming from a place that feels honest for you. I was wondering if you've always been sensitive to feeling emotion, even outside of music, because you just strike me as someone who is very aware and in touch with your own feelings.
I used to be more sensitive when I was younger. I think that's part of life, you learn to compartmentalize. I'm lucky that I have music as this opportunity to express myself and people actually listen, because most people learn to silence all that stuff, and then there isn't an outlet — or at least, an outlet that you feel gets any attention. I'm probably as sensitive as anybody else. I wouldn't call myself extra sensitive.
Do you have any daily routines or rituals that you follow?
I like to play pool. When I'm home, I eventually get into a routine of playing pool every couple of days. I try to write every day — not necessarily music. I try to walk every day, for an hour or two. Those are my only real rituals though, and they don't have any time frame. I feel that it might inhibit my ability to come up with shit if I give myself a very regular routine. I think the chaos, just changing shit up every day, keeps my brain seeing new things. That's just a little superstition I have… these guys in the band, Harry and John, they meditate before every show. I've never tried it, but I admire them for doing that, because I think I see where they're coming from. You're separate from something.
I'm not going to be the 20th person asking about what it's like to work with Frank Ocean, but I wanted to know what you look for in a collaborator. You have worked with so many different types of artists.
To be honest, I'm not really looking. Frank asked me, Daniel from Oneohtrix Point Never asked me, and I think those guys are fucking amazing. They're insanely talented musicians. So, I guess to answer your question, I don't know. If someone asks me and I like their stuff then I'm usually down. I think they're the only two people who have asked me, though — it's not like I'm fielding. I'm kind of content with how I'm making music. I tried asking someone else for a kind of collaboration and it was really awkward. I have a nice thing going. I have my bandmates who I tour with, I like to feature them on the songs. Molly [Germer], my girlfriend, she's great... I like to work with people who I'm close to. I guess because I can boss them around easier, maybe.
Seeing that collaboration lead to joining his live band for a few shows, I couldn't help but think about how for a whole new generation of kids, their introduction to Alex G is going to be through Frank Ocean. It's sort of crazy to me.
That's funny. I remember how I was when I was a teenager, finding music and having such a huge appetite for music. Then you get older and you sort of don't care as much… I wonder what it is about being that age and being so hungry for music. It's something to do with your identity. [But] I wouldn't want to go back to that time. I'm in the boat where I'm like, "Whatever happens, I don't want to think too much about hating it." Because this type of stuff is going to come either way.