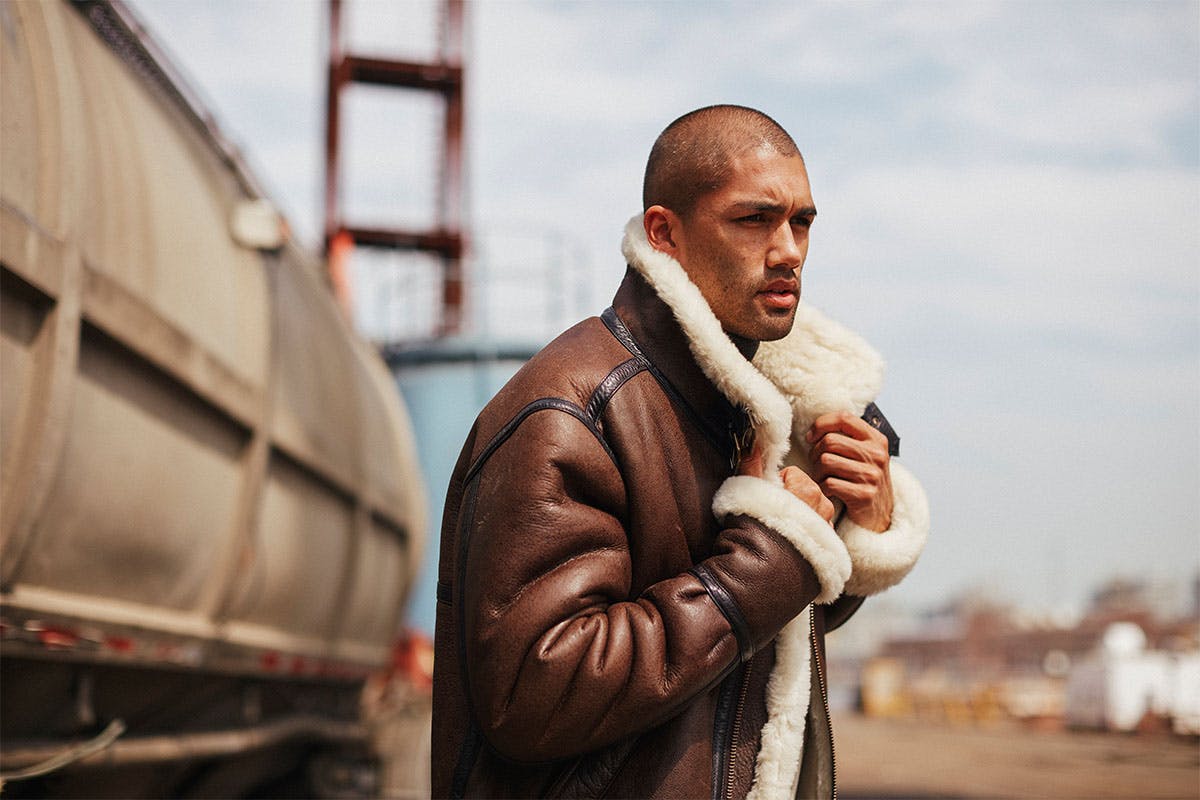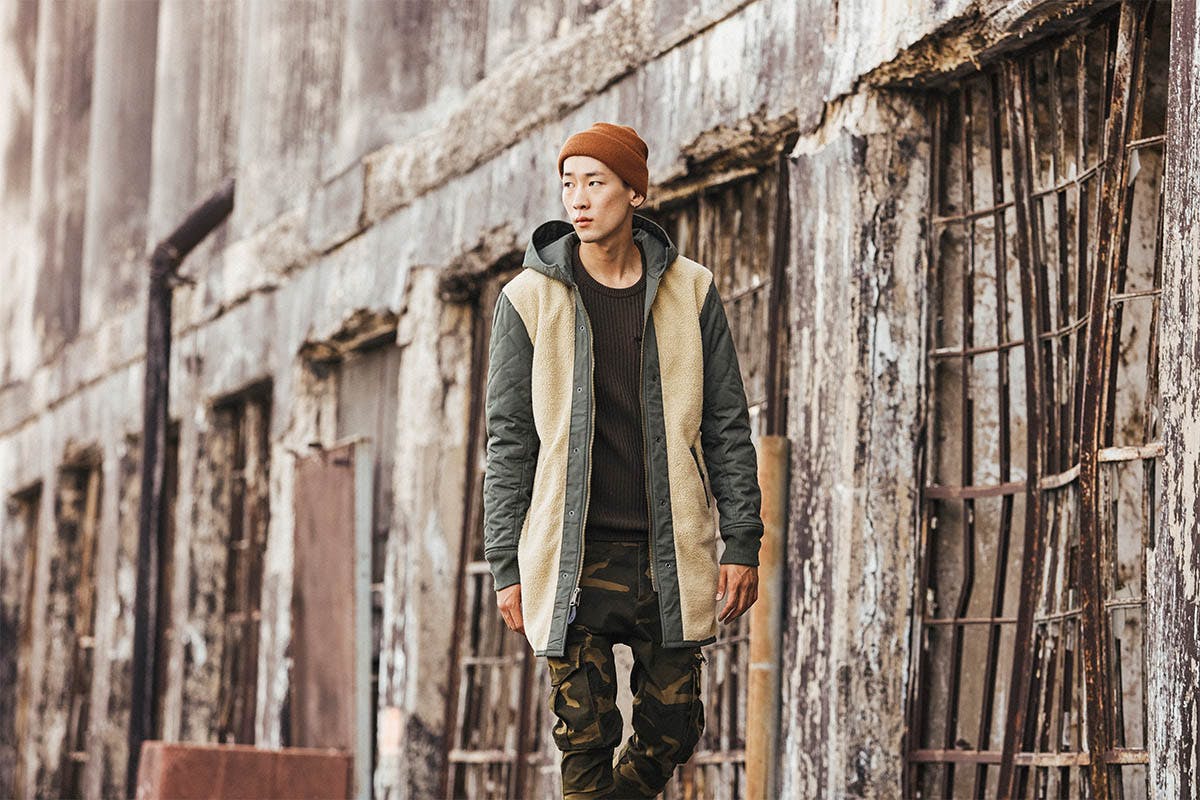 Perhaps the pinnacle brand when it comes to functional outerwear, Alpha Industries has been making coats and garb that's designed for wartime extremes. It's just a bonus that their stuff looks stylish AF regardless.
The American label's FW18 is no different. Inspired by the idea of exploration, the outerwear collection sees new distressed washes applied to classics, a rounded drop of pieces that build on their ECWCS layering system, and finally a handful of outerwear that's inspired by the armed forces of other countries.
The ECWCS layering tech stands for Extended Cold Weather Clothing System. As the name suggests, it can hold its own in extremes, with seven layers applied on garments to create superior warmth for the wearer. This is enwrapped in a water-resistant final layer.
Nine styles drop for FW18 including the ECWCS Gen III Parka Mod, featuring a short-rolled neckline in tiger camo, the full-length, seam-sealed N-3B Down Parka Jacquard in black camo fabric, Alpha's first ever down-filled MA-1 (the MA-1 Down Flight Jacket), and the B-15 Down Straight Hem Mod Jacquard. Stand out pieces include the MA-1 Natus Quilted Flight Jacket in Sage colorway with a contrasting grey hood, upgrading the original with a trans-nylon channel quilted shell.
While Alpha Industries has been in the business since 1959 — when it won its first contract from the US Department of Defense to equip US Air Force and Navy ground and air staff — the label hasn't been afraid to venture into fashion and designer collabs. However, the FW18 drop is the first where the label has looked at other armed forces for design inspiration.
The result is three military silhouettes new to the brand. The N-3B Skytrain Parka in blue trans-nylon and contrasting sherpa hood is a bold piece of outerwear, the standout B-3 Sherpa uses topstitching, sherpa lining throughout and an exaggerated collar for a look that's half-old-school pilot, half-superhero, while the Exclusive A-1 Wool Flight Jacket appears in the mix for a sharper look that harks back to early 20th-century military pieces
Finally, AI debuts three of its classic and most popular jackets in its unique distressed wash. Named the new silver battlewash, it distresses garments and breaks down fabrics and colors to produce a look that replicates the rugged worn appearance of pieces that have seen years of heavy-duty use and rigorous drilling of trained soldiers.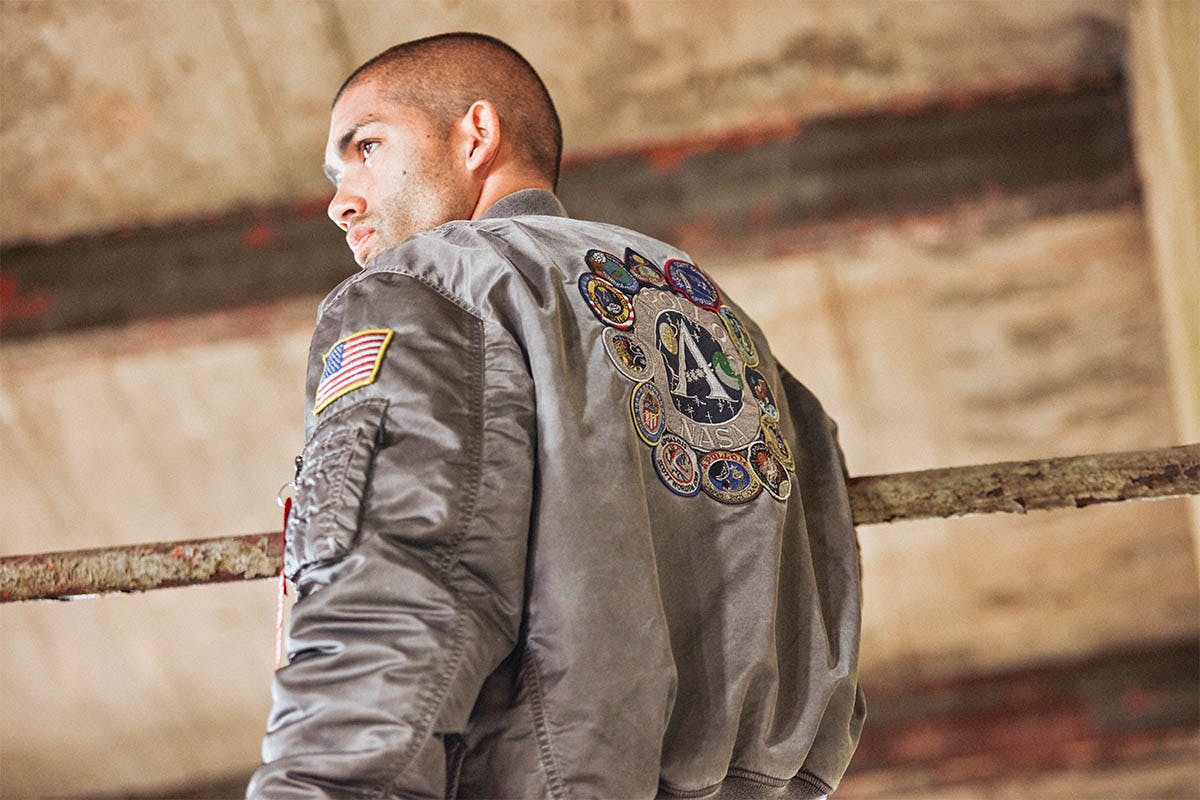 Appearing on the MA-1 styles and the N-2B styles — some of the most popular styles of Alpha Industries — as the MA-1 Natus Battlewash Flight Jacket hooded bomber, the space-themed MA-1 Apollo Battlewash Flight Jacket, and the short-waisted, poly-filled and reflectively detailed N-2B Battlewash Parka.
For more on Alpha Industries, check out their site or watch our tour of America's best surplus army stores to find original gems, with Alpha Industries.