Life Coach is an advice column on how to be an even better version of yourself in every capacity. This week's special guest is Amanda Chantal Bacon, owner and founder of the wellness boutique Moon Juice. Find out which superfoods you should be stocking on your shelves.
When it comes to forming an opinion about Amanda Chantal Bacon, you either love or hate her — few can comfortably orbit in the murky depths of in-between without having strong feelings, one way or the other. As the founder and owner of Moon Juice, the Los Angeles-based wellness guru has been preaching the gospel of holistic living through plant-sourced ingredients that fuel the body, mind, and spirit.
"I was diagnosed with an autoimmune condition and have been tracking my blood panels for years," she says. "I pay close attention and tune into the connection between what I eat, my stress management, adaptogens, and the inflammation in my body. The seemingly simple daily steps I was taking were making a huge impact on my chemistry."
Since launching in 2011, the Goop-approved brand has expanded its empire from super dusts, powders, herbs, and shrooms, to functional foods, cosmic beverages, supplements, and skincare. She's even published a cookbook with 75 recipes to help people "achieve optimal wellness in a natural and delicious way."
She adds: "We source the greatest ingredients on earth that are really going to move the needle for people, and then work on making them literally accessible, as in, stocked on hundreds of shelves in beacons all over the world that are well beyond a wellness-oriented location."
For many, Bacon has become somewhat of a guide for "practicing safe stress" with the help of adaptogenic potions. In addition to regularly consuming clinical studies and other literature to stay informed, she turns to holistic practitioners like Dr. Taisuke Jo and Anna Zahn for various forms of treatment on her lymphatic and nervous systems. (For the record, she prefers "walking a few times a week and monthly lymphatic drainage rather than working out and spa stuff.")
We spoke to the entrepreneur about the top five superfoods she suggests you keep stocked on your kitchen shelves at all times. Should you choose to shop Moon Juice, the typical shelf life for most products is around two years after opening but can last longer "if unopened and stored away from light in a cool, dry place." (She recommends starting with SuperYou, Magnesi-Om, SuperHair, Cosmic Matcha, Sex Dust, and Collagen Protect.)
"We are past the restrictive guilt and shame paradigm around not only food but sexuality, beliefs, lifestyle, et cetera," Bacon says. "[The] first step is to get out of that headspace and get into your body! Pay attention to how things actually make you feel. Everyone is different. Start eliminating things that drag you down; start adding things that lift you up. Use common sense about what those things may be. Conceptually it's easy — the challenge may be putting it into practice. Start there."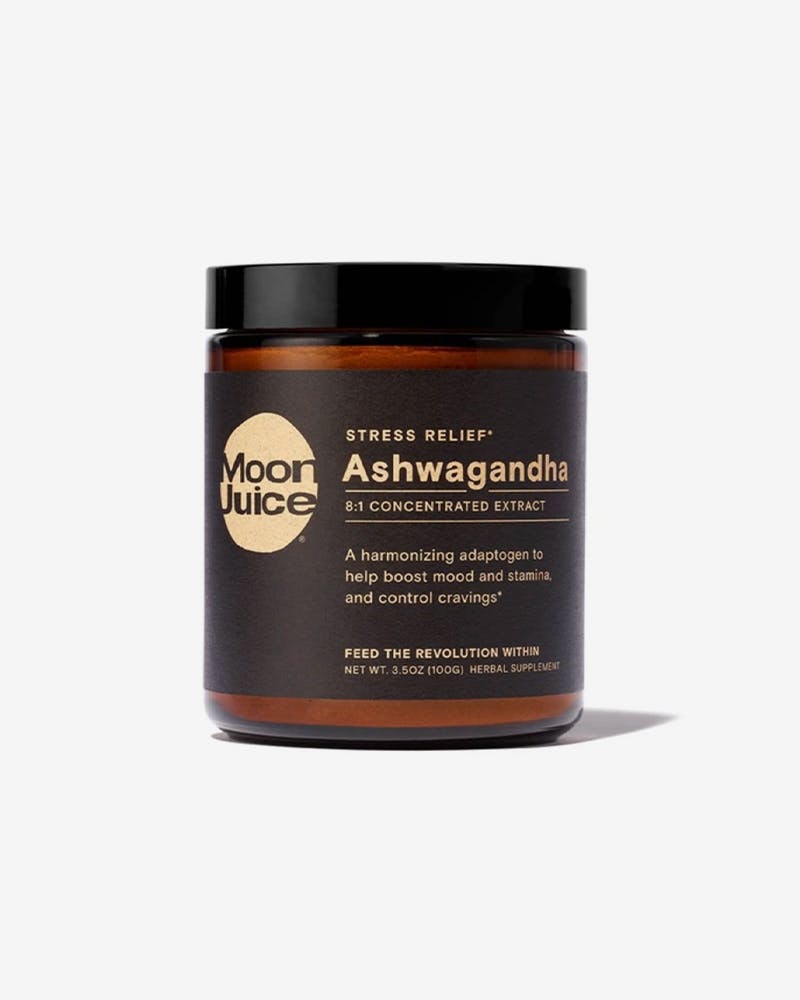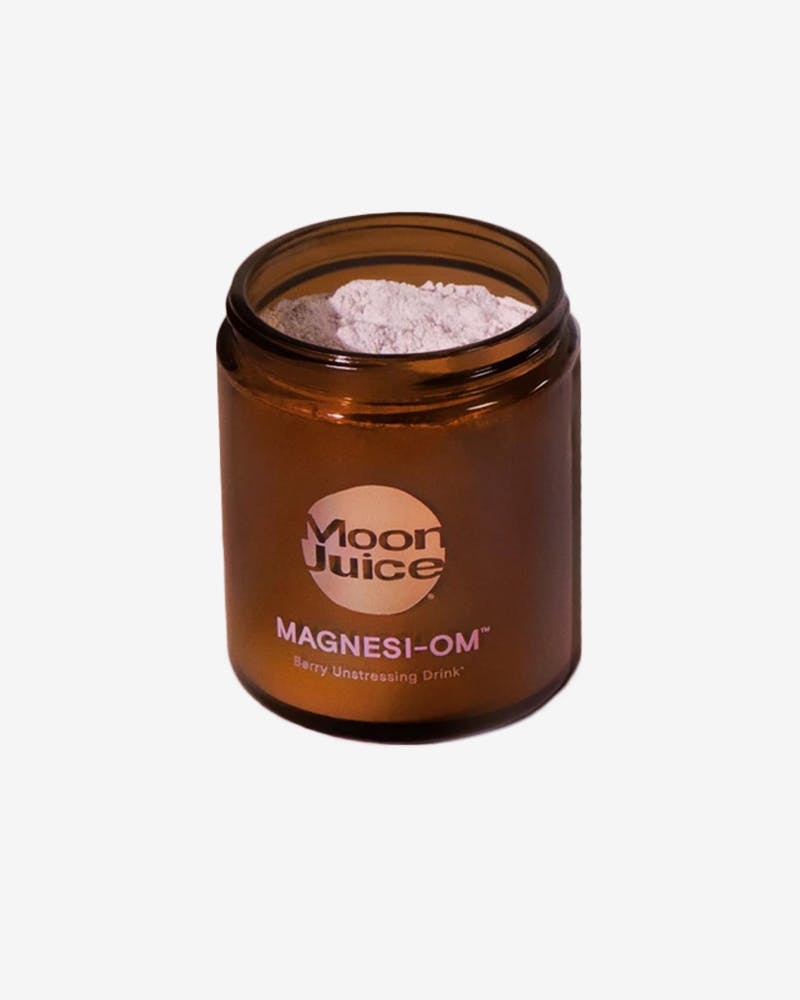 Ashwagandha
"Ashwagandha is a potent flowering shrub that is relied upon heavily in Ayurvedic medicine to harmonize mind, body, and spirit. It has been part of numerous human clinical studies to illustrate its incredible ability to reduce cortisol and other biological stress markers to help bring your body back to homeostasis. It's found in SuperYou and all of the Moon Dusts, except for Sex Dust. We also have it available as a stand-alone ingredient in our pantry collection for the at-home alchemist. It pairs well with chocolate, coffee, milks, and caramel flavors."
Shatavari
"Used in Ayurveda, this powerful plant from the asparagus family is harvested for its thick succulent roots. Shatavari simultaneously calms and energizes. It's a powerful aphrodisiac and primarily used to support sexual health. It has been called 'the female Viagra.' Shatavari will pick you up, dial you in, and turn you on. It is considered the Queen of Herbs and literally translates to 'she who has 100 husbands." It is the ultimate women's tonic and offers support from puberty to menopause. Shatavari can be found in Sex Dust and SuperYou – both non-negotiables to my daily routine."
Magnesium
"Every cell in your body needs magnesium to function. I've been taking it for the past 20 years as a nightcap to calm my mind and relax my body. It also gently supports morning movements. Look for chelated forms for bioavailability. We recently launched Magnesi-Om — it contains three magnesiums plus L-theanine for added calm and brain health benefits."
Silver Ear Mushroom
"Traditionally this has been used in Asian beauty soups. It has a really unique jelly-like texture and can hold up to 500 times its weight in water. Because it's so hydrating, it has benefits when ingested and used topically. That's why we use it in Collagen Protect, Milk Cleanse, Acid Potion, Plump Jelly, and Cosmic Cream."
Good Fats
"Essential to any pantry for brain function, hormone production, metabolism, healthy weight, immune function, and so much more. I like to always have ghee, avocados, and sprouted nut butter on hand."
Revisit Jerico Mandybur's divine guide on the ins and outs of modern tarot.