Late last month, Animal Crossing: New Horizons was released for the Nintendo Switch. For the uninitiated, the idyllic game's premise revolves around the player character building an island, making friends, visiting the places they've created, and in general just being a part of the visually vibrant digital community.
In the wake of the Covid-19 pandemic that has everyone around the world all but sheltering-in-place, an emergent movement has stemmed from the game's ability to customize just about anything, from wallpaper to the clothes characters can wear. It's since become the de facto place to get fits off on Instagram.
Several accounts showing off designer and streetwear recreations have spawned since. There's @animalcrossfits, which favors high-end streetwear from Human Made, Cactus Plant Flea Market, and discerning fare like Avi Gold's Better Gift Shop and Chrome Hearts. For the more avant-garde, consider @nookstreetmarket, a parody of Dover Street Market that references the "Nook" family of raccoons that sell just about anything in the Animal Crossing universe. There, you'll find dresses from Charlotte Knowles, trippy Barragan pieces, and other next-level looks from COMME des GARÇONS and Simone Rocha.
What's more, many of these places now offer in-game codes that allow other users to integrate these hand-pixelated creations into their own islands. It's a unique intersection of gamers and jawns enthusiasts, but the OG in all of this is @animalcrossingfashionarchive. Run by Manila-based visual artist, photographer, and musician Kara Chung, the account started as a fun way to pass the time and ended up becoming one of the most emblematic memes of this weird time in fashion.
We caught up with Chung on a Zoom meeting (naturally) and discussed how @animalcrossingfashionarchive came to be, how designers and brands feel about it, and even commissioned a few of our Inner Life collection pieces for the game. For download codes and a look at the gear in Animal Crossing: New Horizons, read on.
Where'd you get the idea for @animalcrossingfashionarchive?
It started out as a joke. My friends and I hadn't seen each other in about two weeks and we got the game.
Have you played 'Animal Crossing' before?
No, but I play a lot of video games — mostly violent, existential ones like Death Stranding and Horizon Zero Dawn, which is also about the apocalypse and what happens after humans destroy the world. I'm a big Apex Legends fan. I actually have this other account for my Apex Legends players that never flew. I tried to stream for a bit.
'Animal Crossing' is definitely not like any of those other games. It's more about hanging out with people and connecting. But it's also gotten more popular than stuff like 'Second Life,' 'Habbo,' or 'The Sims,' in a way. Why do you think it's blown up so much?
This is a game with personality; it's made a lot of people laugh lately, and that's kind of special. I feel that in Animal Crossing you get to customize a lot from the get-go. You get to customize your own items. You can draw on it, you can put text on it, and a lot of the people in my group chat have real jobs in art and fashion. For instance, Isai Araneta is the art director of Fortune, she makes great outfits. She actually replicated Fortune's lookbook and got the patterns on point and everything.
What are some of the most popular clothing items people are making?
The hats are where people go crazy. The heads of the characters are so much bigger than the bodies. That's why I like to post a lot of people who do full outfits; it makes the logos more obvious.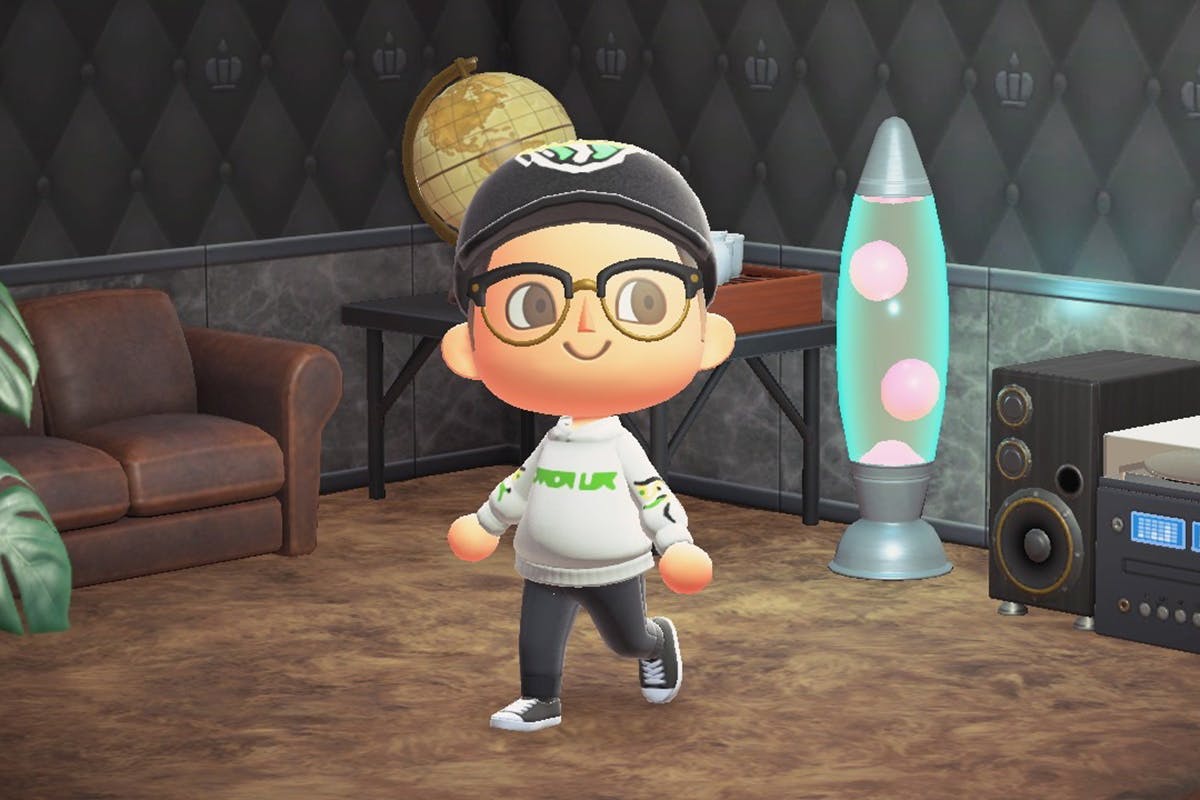 How hard is the process? Is it done pixel-by-pixel, or is there a tool that makes it easier?
There's this editor called ACpatterns.com. You can actually scan QR codes from that website and transfer it to the game, so you don't actually have to edit on the Switch platform; you can actually drop images onto that and it'll translate it to the best of its ability. I know artists who have scanned their work and put it on shirts or on the walls of their characters' houses.
Are there any copyright issues? Has anyone gotten hit with a cease-and-desist?
Oh no, not at all. I feel like everybody's been a good sport. In fact, a few designers have shared the pieces. Sandy Liang has been sharing this one jacket that's really popular. I know this really nice lady who works at Chanel, and she's been sharing all the Chanel things on her personal profile.
I don't think people get really offended by these characters because they're so unassuming, and in the end, you can't get [the look] perfectly. That's part of the charm of the page — the fact that you're supposed to be making mistakes with this and everybody's just struggling together and recreating these things that we can't wear out in person. We wake up; we look through Instagram; we bookmark clothes that we absolutely love, and this time it's not a matter of saying: "Oh, hey, I want to go out, buy that, and wear it out." Right now it's kind of like: "Oh, I want to try to replicate that in Animal Crossing and share it in our group chat," and it's hilarious.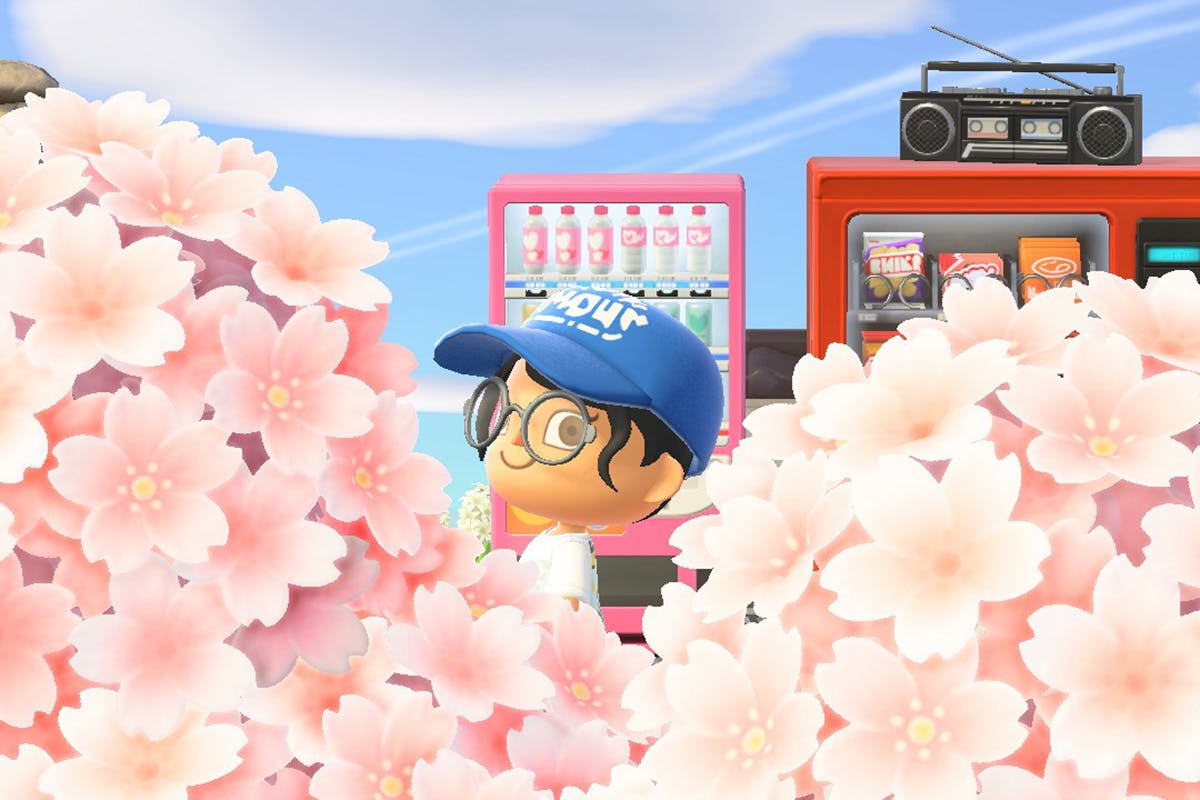 Did you see that there was a canceled wedding that happened in 'Animal Crossing' instead?
We celebrated my cousin's birthday in the game. You can have a few people over — the NPCs actually greet you on your birthday with a cake — and we went over and dropped off gifts. You can give each other items. My brother actually hasn't seen his girlfriend in a while, but I put together a photo of them where they're hanging out in the game. I've actually been able to talk to people I haven't seen in a long time because of it. A lot of people are just having a laugh at not being able to do these things, and translating that to Animal Crossing.