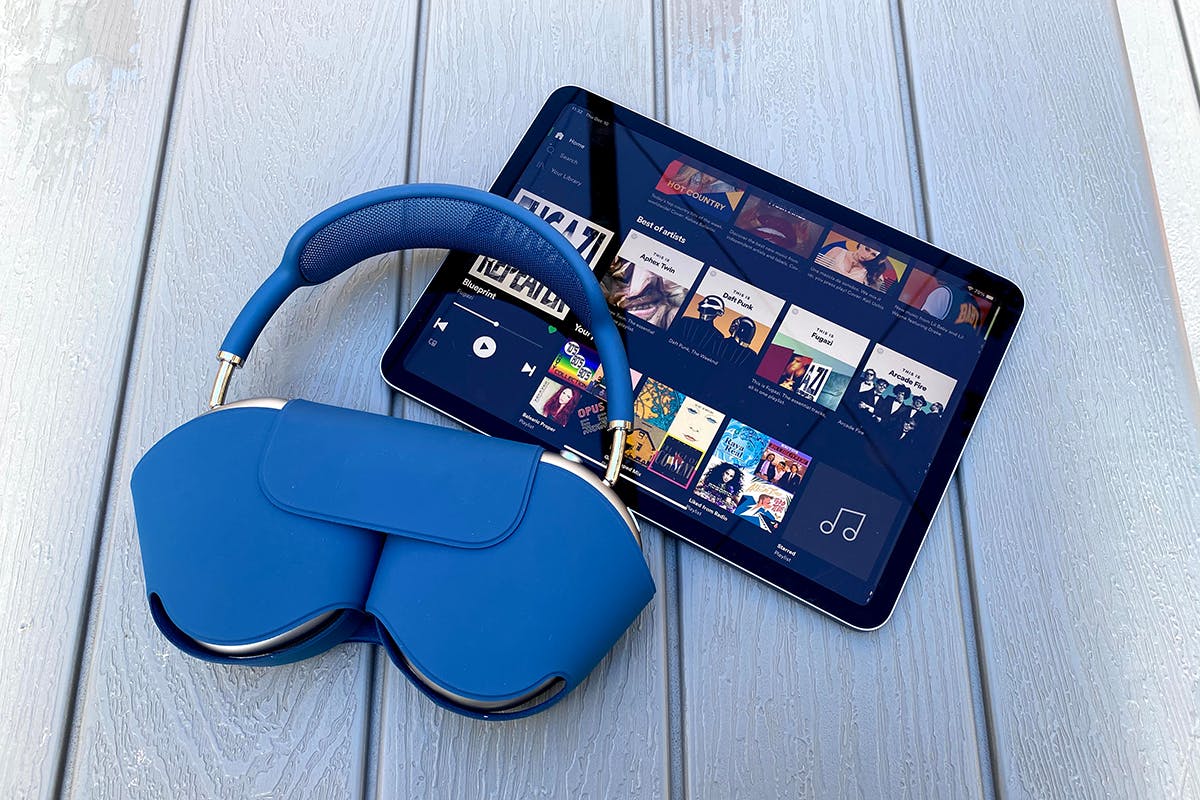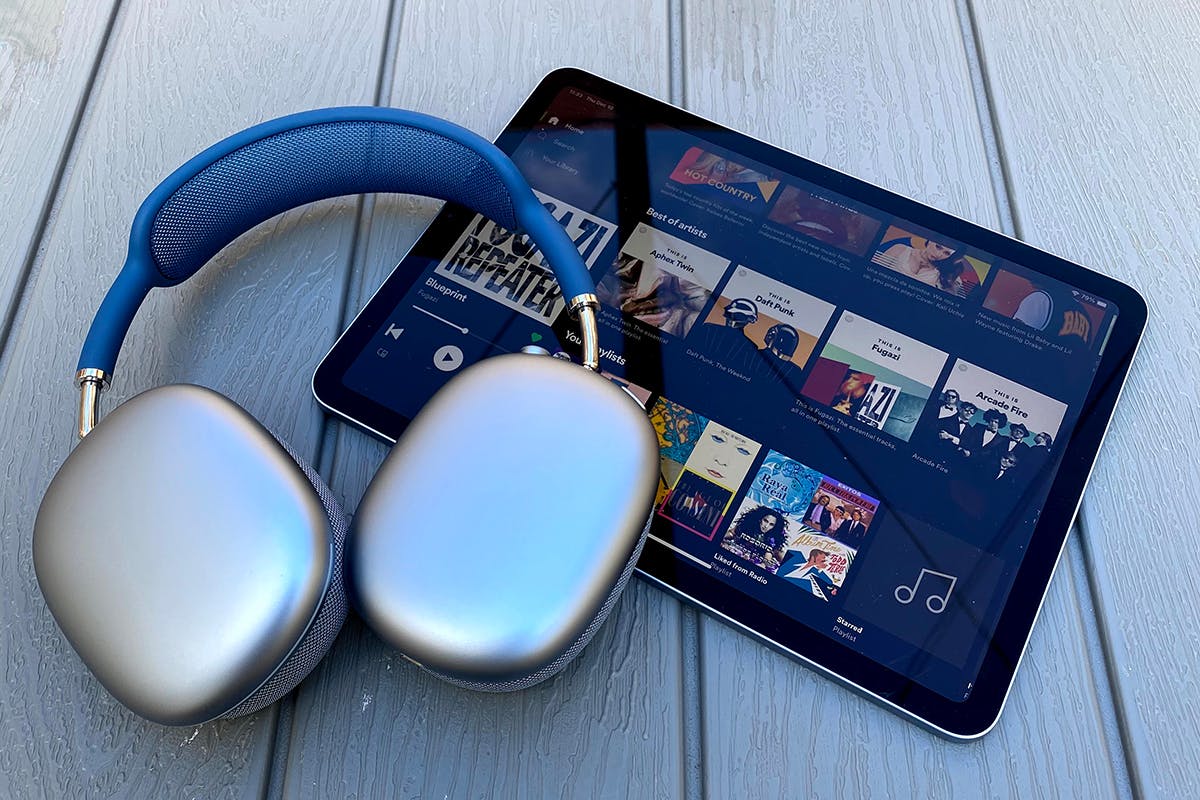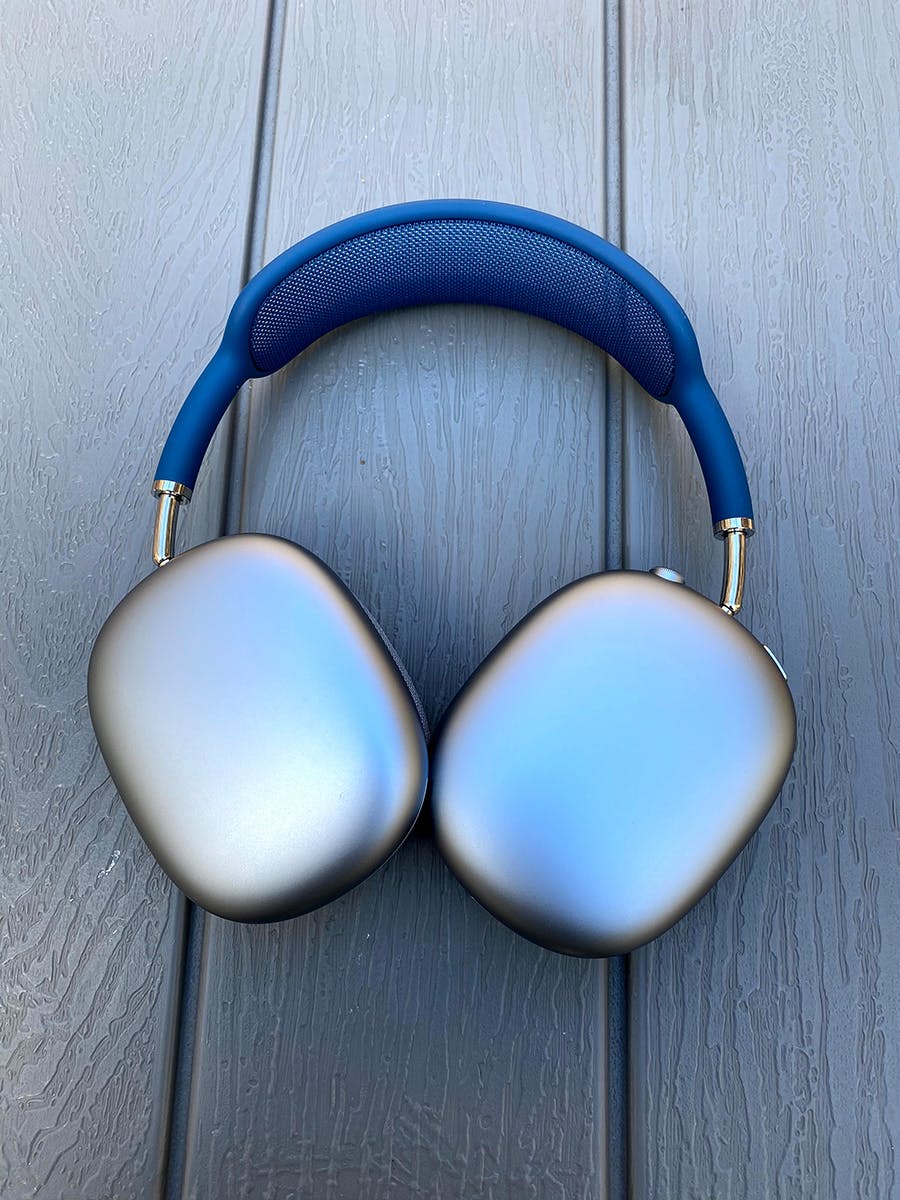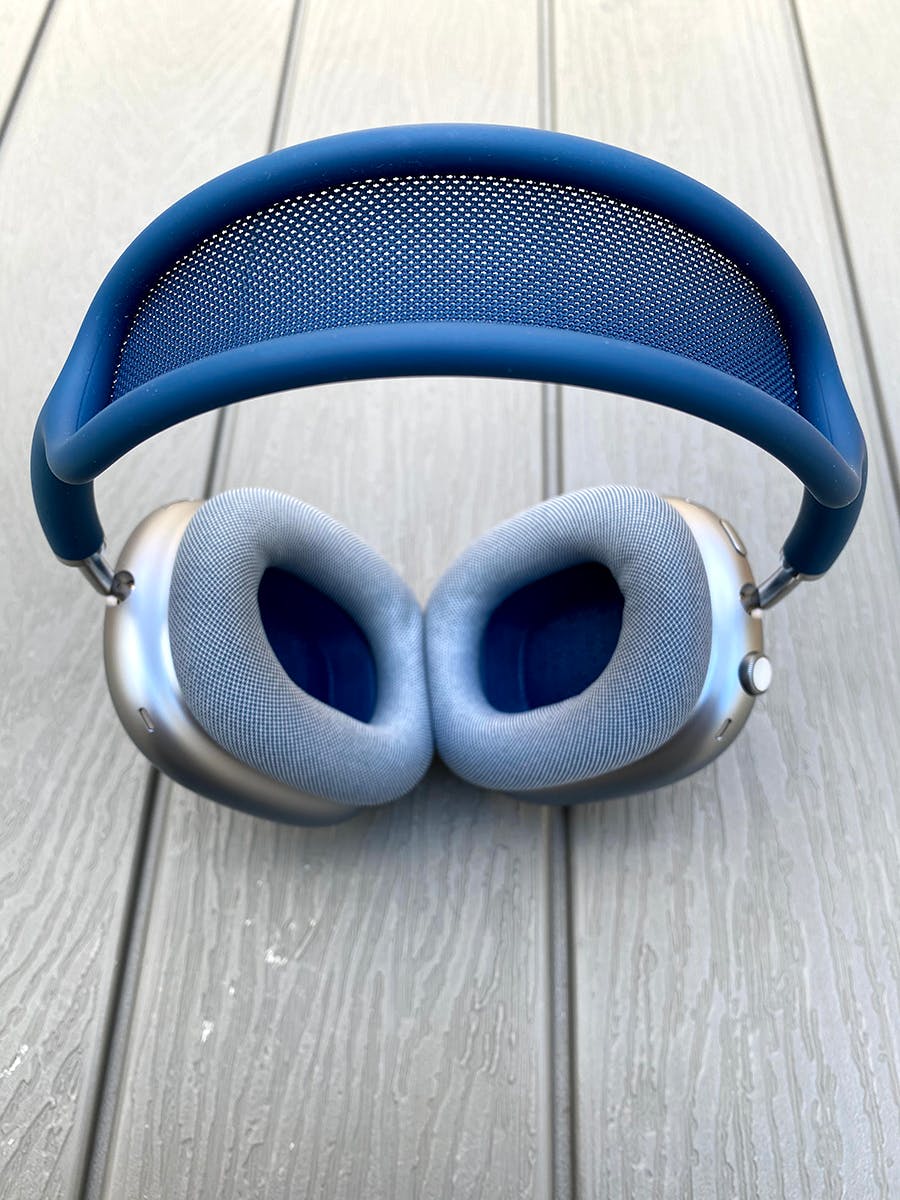 The rumors were true: Apple has delivered an over-the-ear wireless headphone for users looking for a bigger soundstage and the feel of headphones on the ear rather than in the ear. AirPods Max, available in five main colors with various configurations through swappable cups, comes in at $549, and is Apple's answer to those looking for traditionally shaped, high fidelity headphones that deliver wireless music seamlessly.
Look at the AirPods Max and you'll see a bit of retro and futuristic design from Apple. What stands out is the fit. The design of the AirPods Max is fully configured to ensure every user gets the best fit. Anodized aluminum ear cups, telescoping arms, memory foam cup cushions, and a unique knit mesh headband against a full stainless steel design get them there. The knit mesh canopy headband is important here, as they tend to be the sore spot between user comfort and long wear time. Apple's clearly spent quite some time to nail the fit and design of the AirPods Max to work for all.
If you're familiar with the soft controls of the AirPods and AirPod Pro, then you'll be right at home with the AirPod Max. A dial crown that borrows design cues from the Apple Watch sits on top of the right headphone, allowing you to manually control volume. A second button invokes the Noise Control toggle for switching between off, noise canceling and transparency mode. Here is where the Apple AirPod line continues to offer seamless, if not, advanced cohesion between headphone and Apple iPhone or iPad for truly seamless operation and compatibility. This is all expected from an Apple product. Their integration between hardware and software is hard to argue. AirPod Max are built top to bottom to work on Apple phones and tablets with ease that is incomparable to other offers. Apple has nailed this and continues to.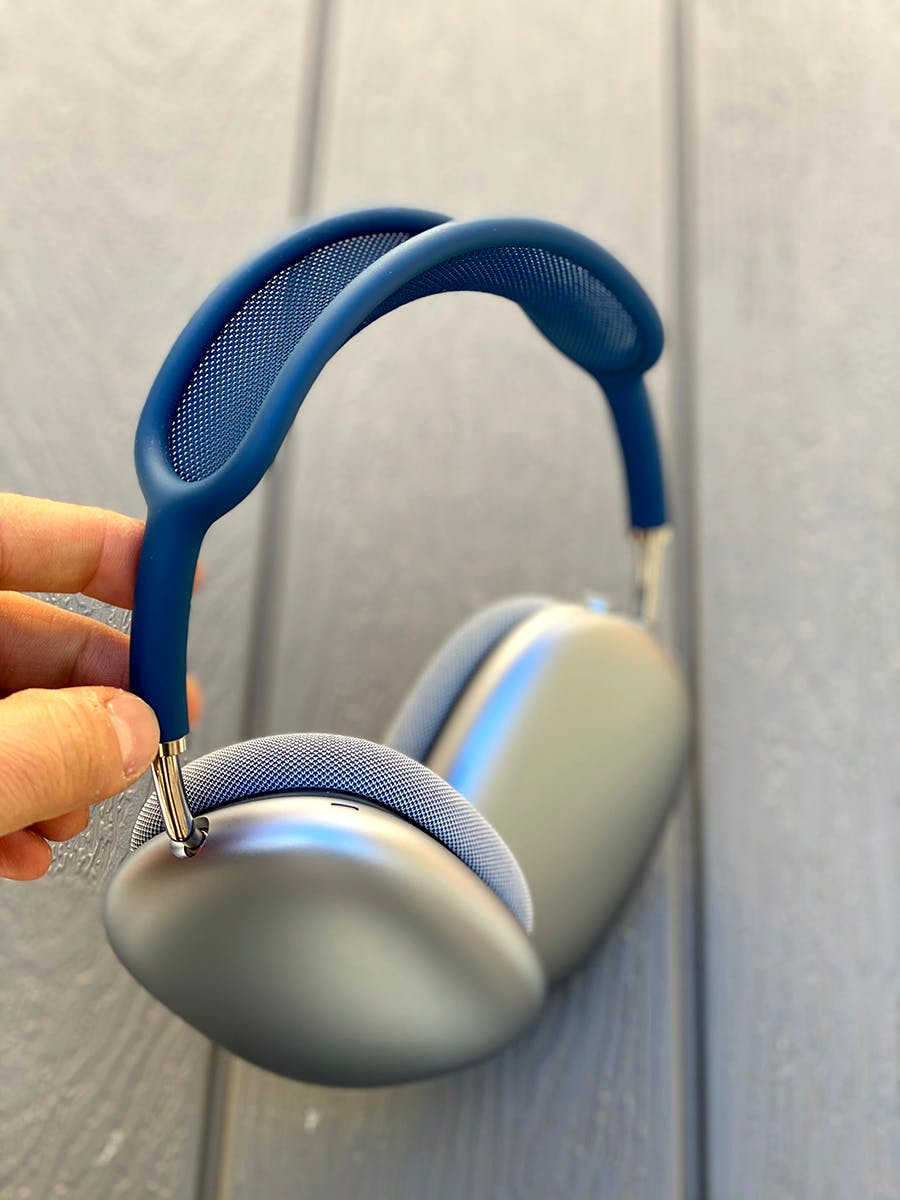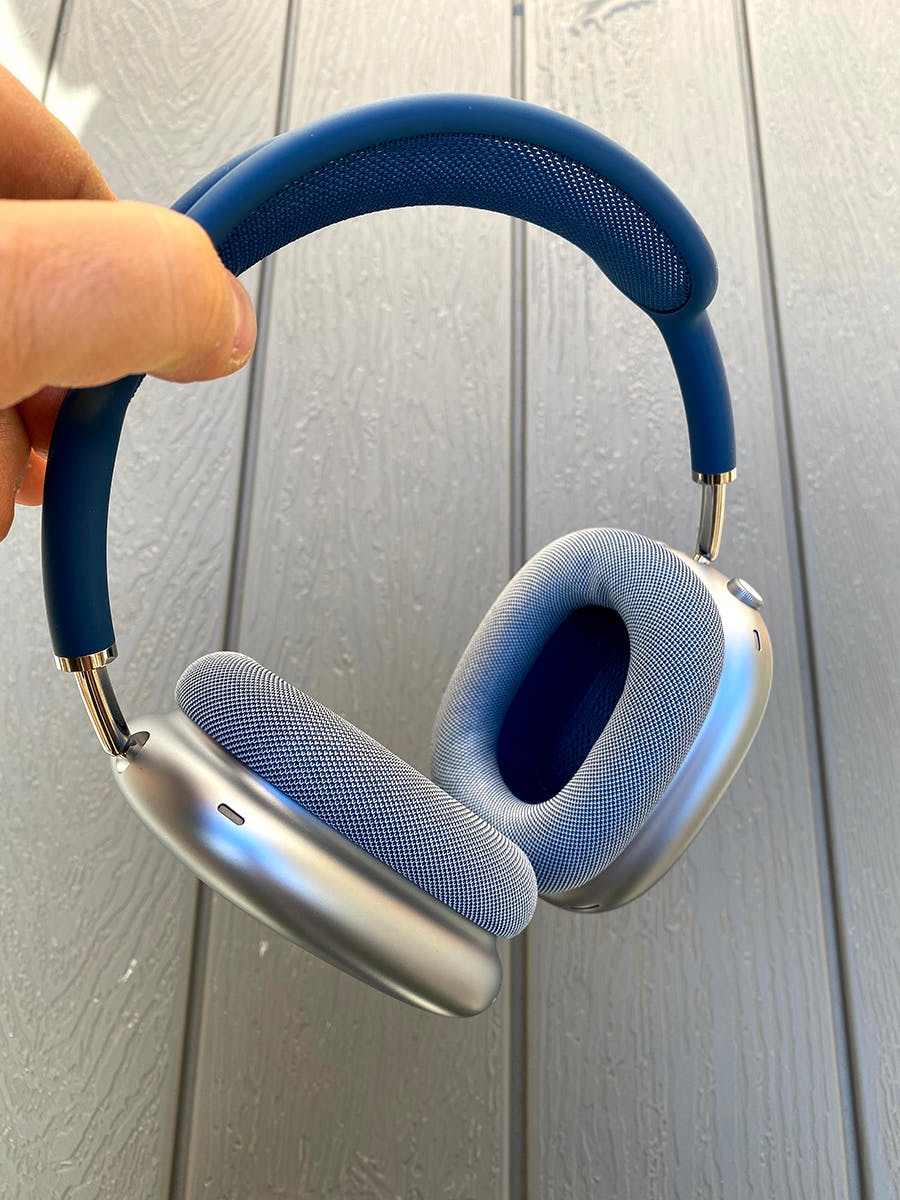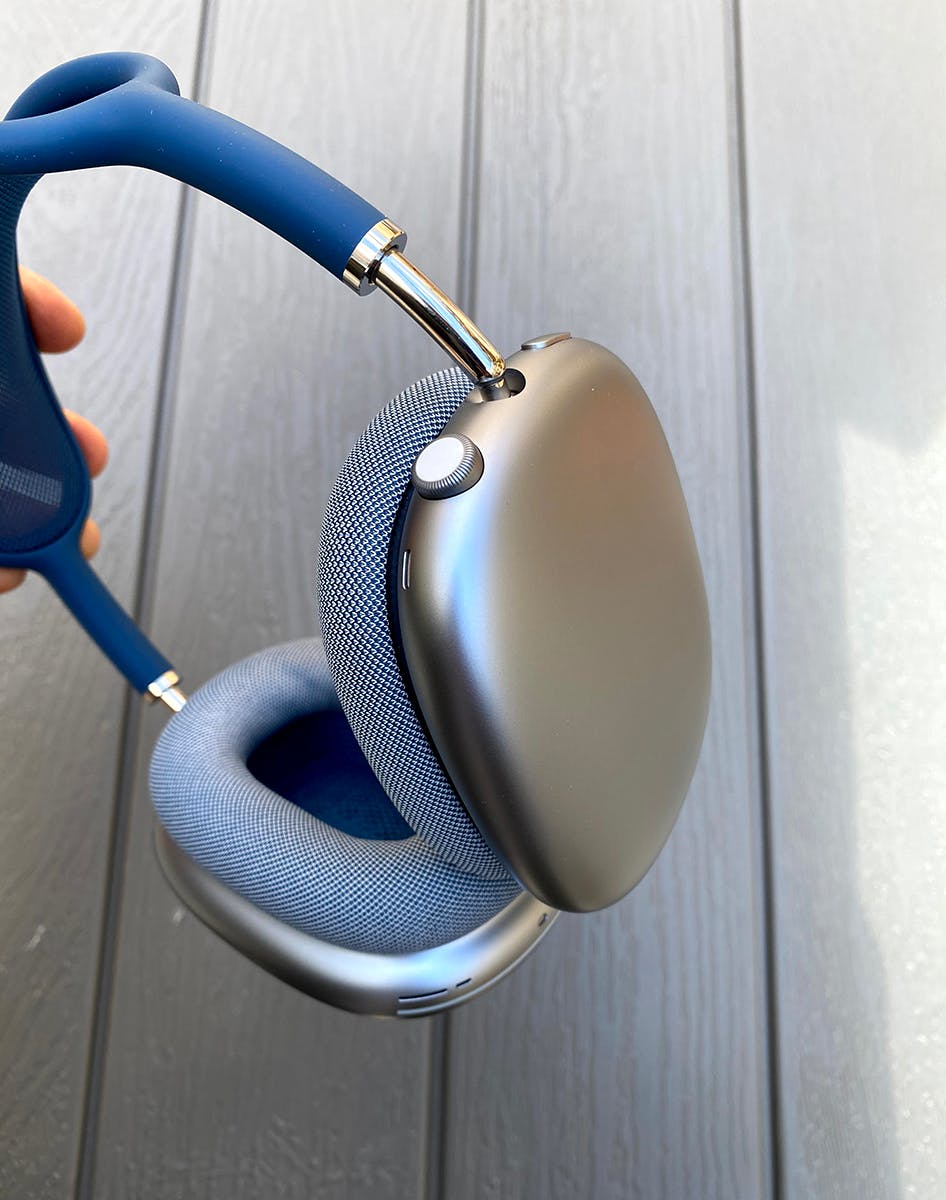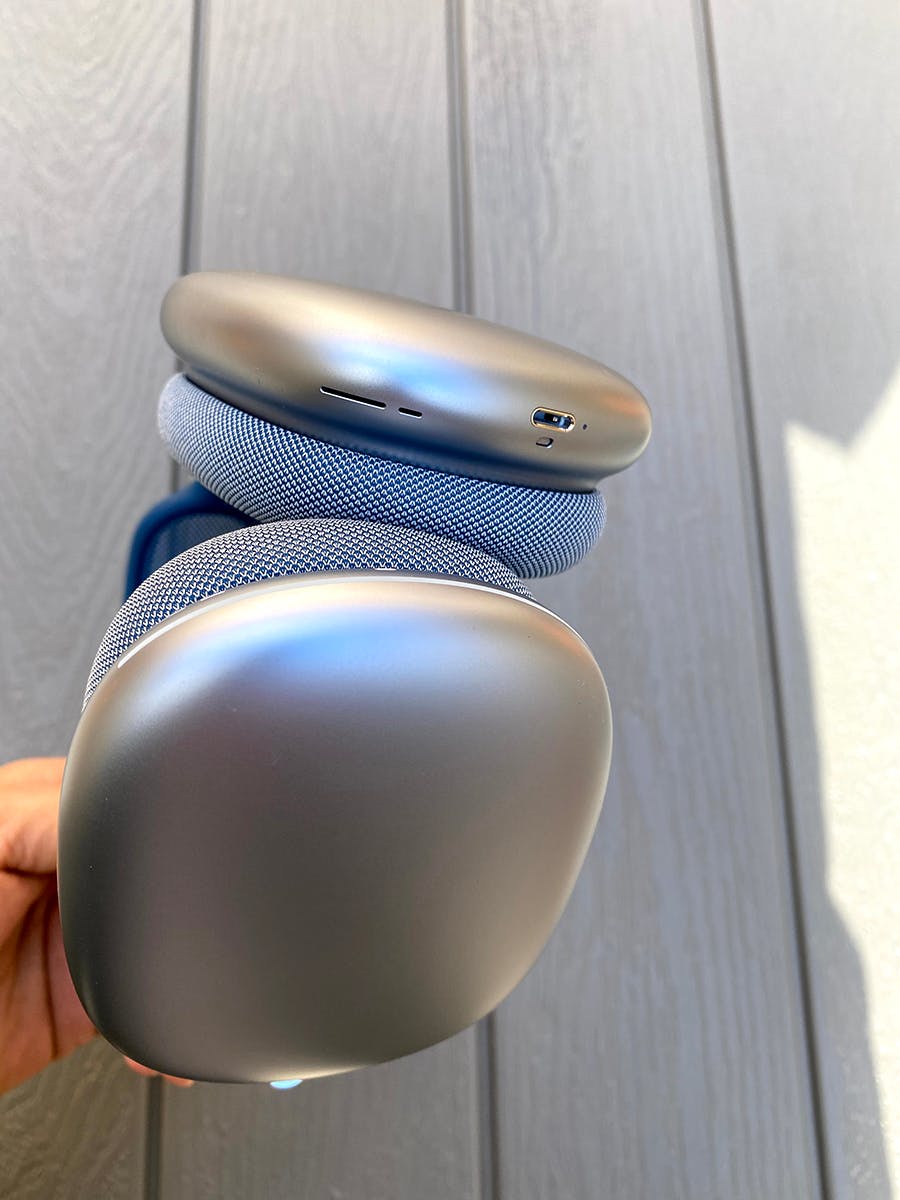 The new over-the-ear-headphones offer a big step up from earbuds in three major ways: size, audio fidelity and battery life.
AirPods Max sit over your ear and provide a generous soundstage for Apple's Dual neodymium ring magnets drivers (a design normally found in floor standing speakers) to deliver crisp highs, mids, and well-tuned bass with less than "one percent" of distortion. That distortion number will play well with consumers who seek audiophile quality from wireless headphones. While they look "closed back," AirPod Max features a subtle venting system in their design to allow for air flow in front and behind the driver, decreasing pressure when put on.
We should take a moment and give some shine to Apple H1 chips inside the AirPods Max. H1 is Apple tech that is the heart and soul of both AirPod Pro and AirPod Max. It's what allows for Adaptive EQ to dynamically adjust the sound equalization to take into account how the AirPod Max is sitting on your ear, even looking for eyeglasses and hair that may impact the sound reaching you. H1 does the heavy lifting on active noise cancelation, and for Spatial Audio, dynamically tracks your head movement to position you best in the sound stage.
Soundwise, the AirPod Max does a fine job of delivering high quality music to your ears. And while it uses Bluetooth 5, which audiophiles would argue is too low bandwidth to deliver high bitrate music, Apple has tuned the AirPods Max and wireless experience to provide the best sound it can. I find the sound to be clear, fun and enjoyable. With Apple headphones, this is what should be delivered.
Finally, the 20-hour battery life is impressive. Where the AirPods Pro may last a few hours, the AirPod Max will stick with you throughout the day — not much more to say on that. Apple claims that with Active Noise Cancelation invoked, they'll still hold 20 hours.
If you've been waiting for an over-the-ear headphone with great wireless sound and impressive battery life, the Apple AirPods Max checks all the boxes.