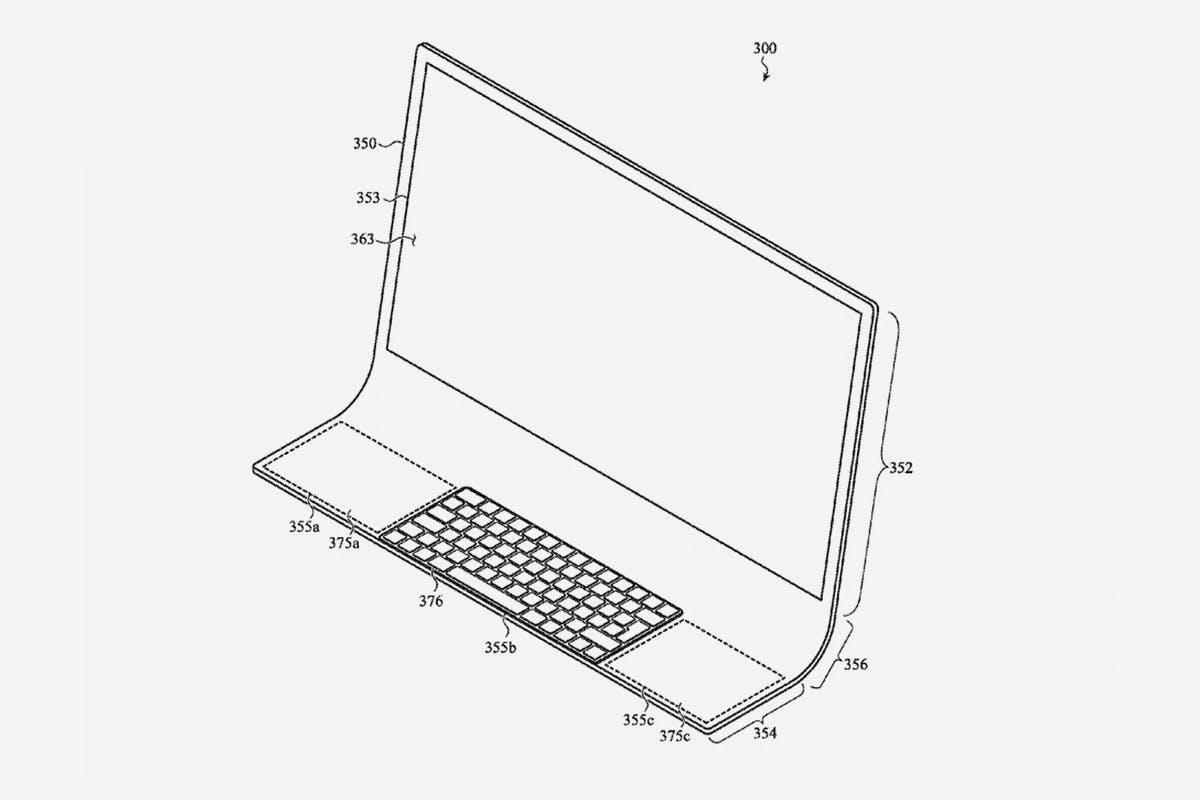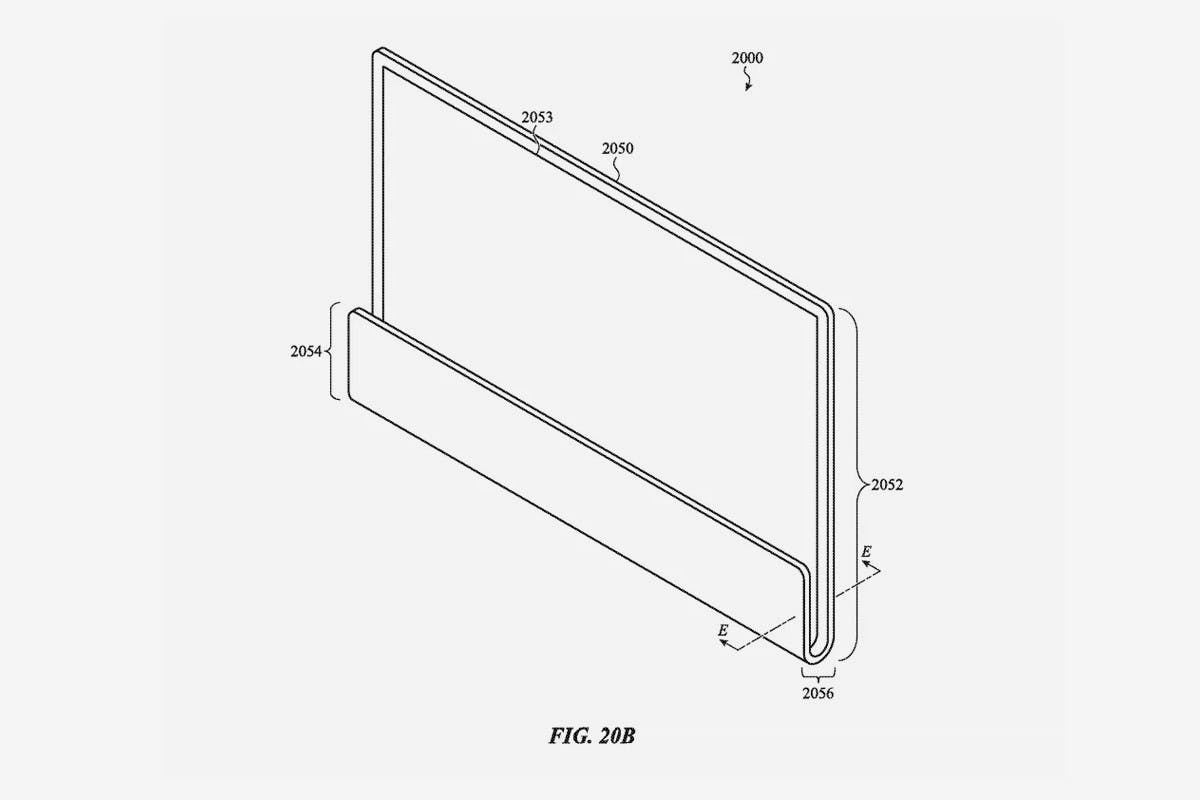 It looks as if Apple is prepping a considerable update for the iMac. The company has applied for a patent for an all-in-one iMac design that incorporates the keyboard and dual touchpads into one unit with the display and computer. Furthermore, this would all be connected to a single curved sheet of glass.
Patently Apple points out that the support structure behind the iMac display could hold the computer's processing unit and provide space for ports. And while the keyboard and touchpads are integrated into the single unit, it appears the keyboard could be detached as well.
Apple also outlines compatibility between the iMac and MacBook. According to the images, you could slide a MacBook through the slot in the middle of the iMac and use the iMac's screen while working from the MacBook.
Lastly, the application suggests that the single sheet of curved glass could fold down, allowing you to more conveniently store the iMac and/or transport it.