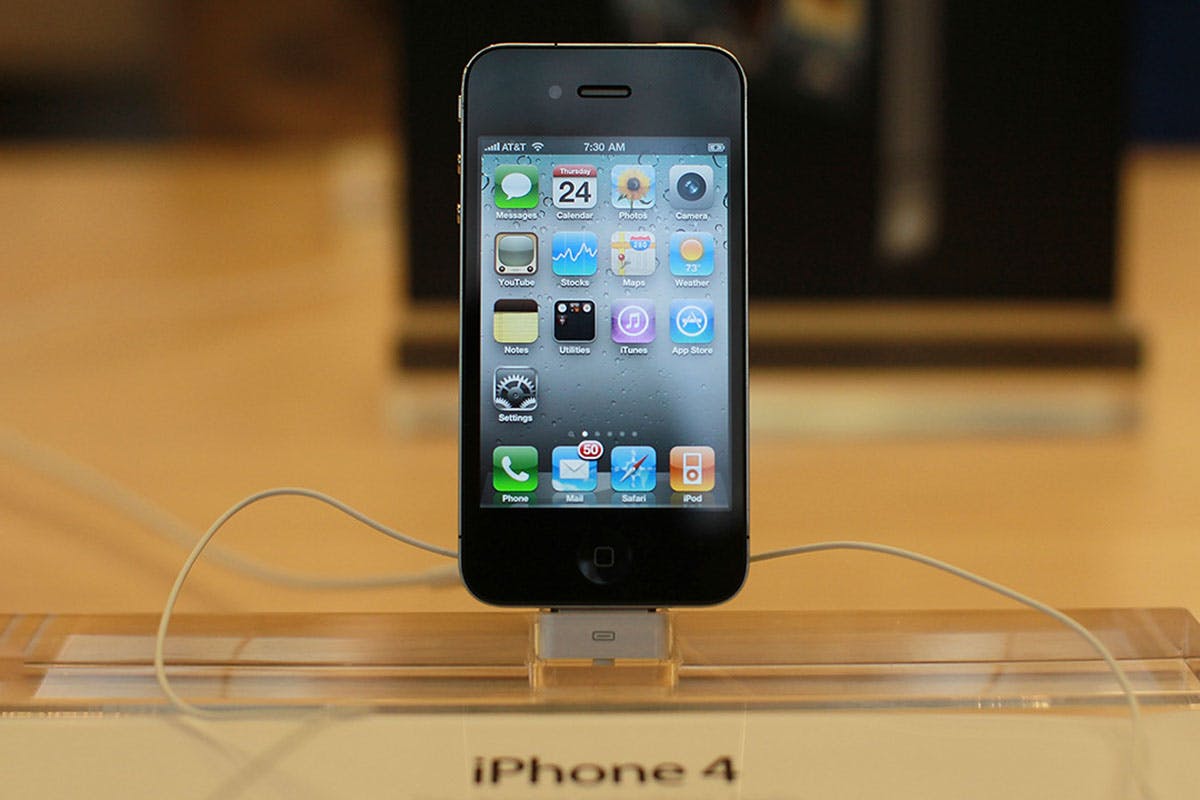 The death of Internet Explorer has us feeling a bit nostalgic for old school tech, but it appears we're not the only ones. Apple and BlackBerry, for example, are revisiting their respective vaults to pay homage to the past through new products that incorporate familiar design elements.
Apple is expected to release its newest iPhone model as soon as next month. And a look at the leaked dummy unit cases for the iPhone 12 reveals an uncanny resemblance to the iPhone 4.
The images, which come via 9to5Mac, offer a close-up look at a new flat-edge design. Dummy cases usually leak around every iPhone release, as these units are used by Apple case makers to design their new accessories before the official iPhone announcement.
The leak confirms the iPhone 4-like resemblance for the iPhone 12 and 12 Pro in 5.4-inch, 6.1-inch, and 6.7-inch sizes; With the 5.4-inch iPhone 12 and the 6.1-inch variants expected to be the lower-end models, while one 6.1-inch model and the 6.7-inch are expected to be the "iPhone 12 Pro Max" options.
However, the dummy cases don't give a look at the back of the iPhone 12 and the highly-anticipated new camera hardware.
See the link below for a closer look at the dummy cases.
While many tech enthusiasts are focused on the impending iPhone 12 reveal, BlackBerry is prepping another comeback. With the help of Texas-based startup OnwardMobility, who has acquired the BlackBerry license, a new BlackBerry phone is expected to release as early as next year.
According to The Register, the new smartphone will feature a physical keyboard, of which BlackBerry is well known for. It will also run on Android and be supported by 5G.
"Top of mind for us is not just making the most secure and productive device, but also being an everyday device," OnwardMobility CEO Peter Franklin told The Register. "That means things like a top-notch camera, and the other specs you'd expect from your day-to-day phone. Simultaneously, we know that we must be competitive, and so is our pricing."
The upcoming BlackBerry device will not merely pull from old designs, however, as it will be created from the ground up in-house. For more on the BlackBerry comeback, visit The Register.