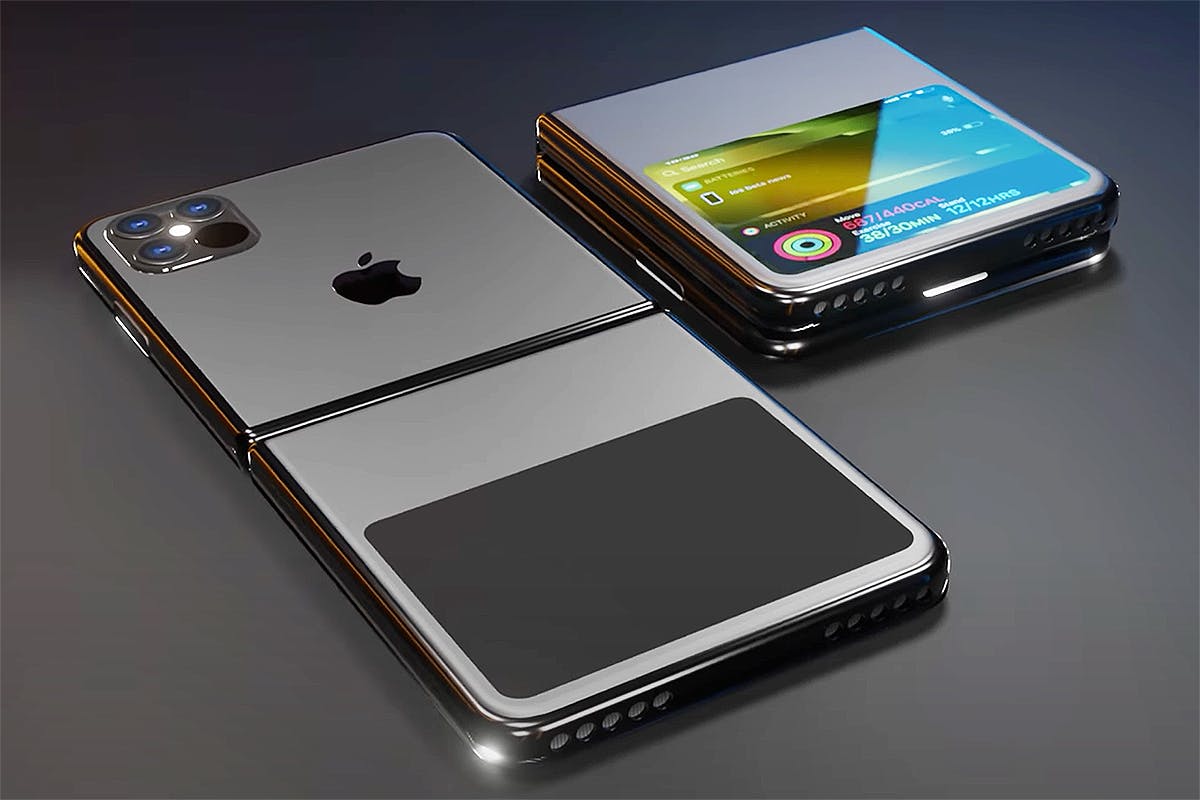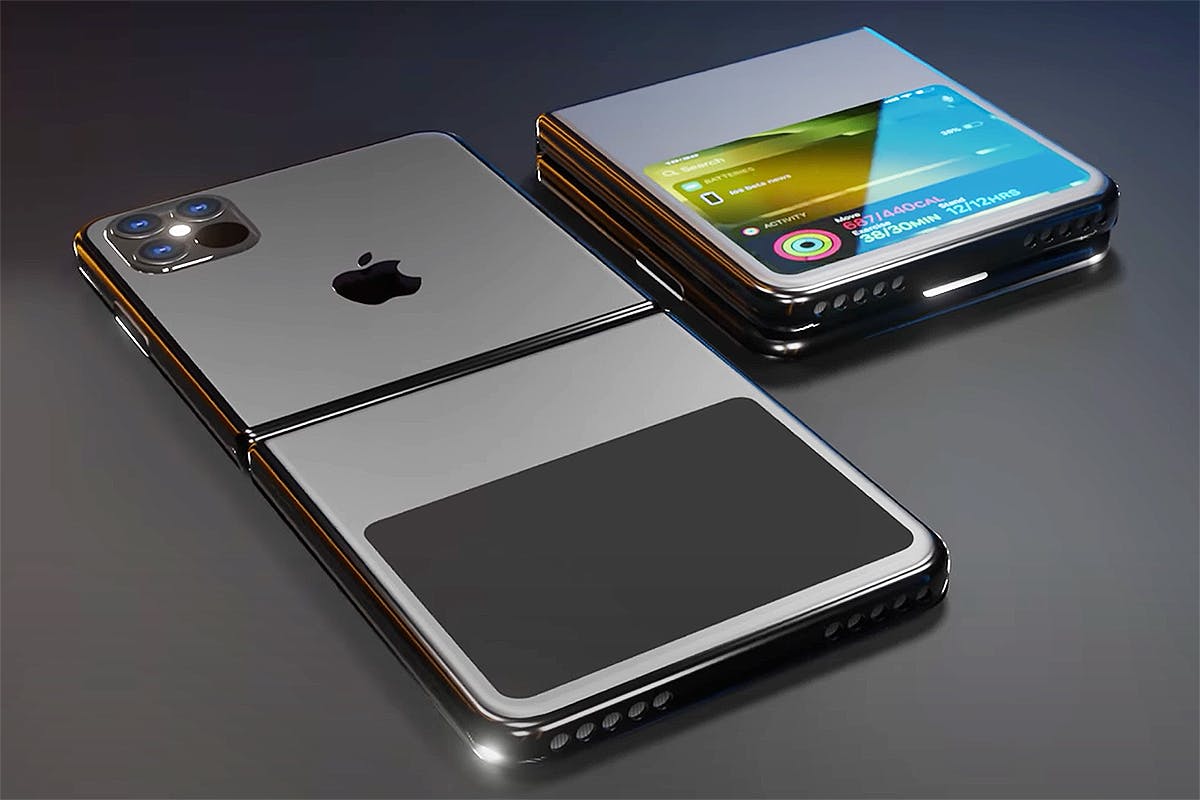 While many are eagerly awaiting the official reveal of Apple's iPhone 12, YouTube channel #iOS beta news has debuted a flip iPhone concept. The design falls in line with the current foldable phone trend, as the likes of Samsung and Motorola have delivered similar models in recent months.
The iPhone Flip, as #iOS beta news calls it, boasts a full display when the phone is completely open and a smaller display on one half of the back. The much talked-about stovetop camera of the iPhone 11 Pro and Pro Max is featured on the rear, while the front welcomes a hole punch camera.
The two-minute video showcasing the iPhone Flip spotlights the 3D prototype from virtually every angle, as it rotates nonstop. As you can see, the concept device bears no creasing on the screen — a common issue among new foldable phones — but this would likely be an issue if such a phone was ever produced.
Press play below for a look at the wild iPhone concept, and hit the comments to let us know if you'd buy a phone like this if Apple were to release one.