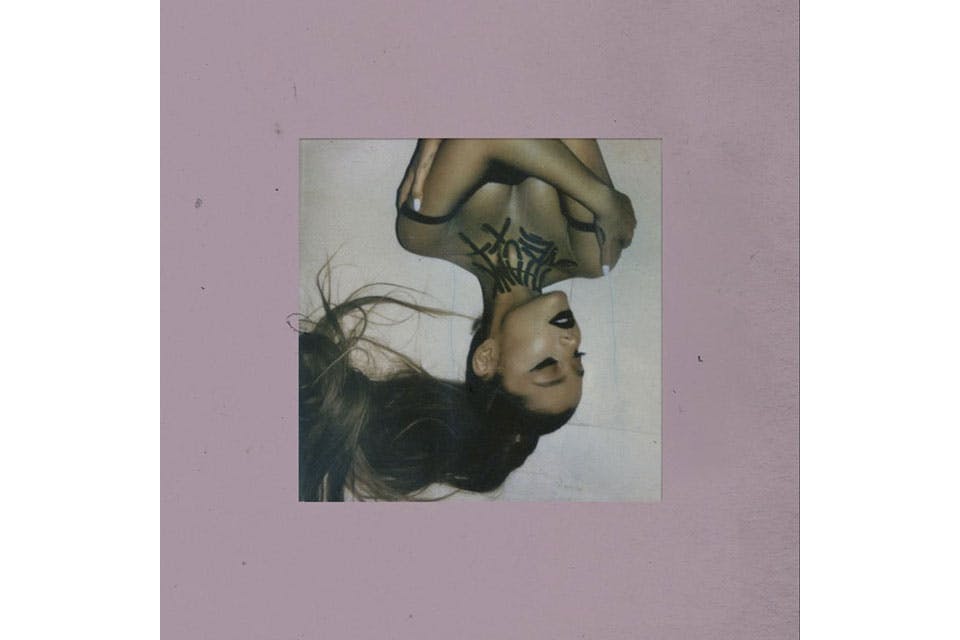 4.0/5.0
Isn't it strange to think there once was a time when the world wasn't head over heels in love with Ariana Grande? Just five years ago, the then-Nickelodeon graduate (a label she's since vehemently shaken) was still in the process of shedding her teen idol facade. The Italian-American pop star who had not yet ascended the industry ladder to its top tier was known to critics for her series of sledgehammer hits – "Break Free," "Problem" – that were anchored by vocal acrobatics. But beneath it all, most were struggling to find a woman to be truly touched by. She was a girl who made pop songs that crowds of teens and 20-somethings (this writer included) adored – nothing more.
But five records into a six year career, things have started to change. On thank u, next, her most expressive and self-assured record to date, the people's princess of pop plucks at the seams of her heart, unveiling the soul of the woman we've long been searching for. It already harbors two smash hits (the title track and the Sound of Music-sampling brag anthem "7 rings" have dominated the charts over the past few months), but most had come to expect thank u, next to be a mere throwaway creative endeavor; a flash-in-the-pan record made to appease her obsessive fans. Instead, from the outset, it harnesses the power to be both smoldering and painfully pure barely breaths apart.
The lustrous seduction of "imagine" sort of sounds like an archetypal love song, but it kicks off a record that's wholly shaped by the way love slips out of our hands and fateful relationships fail. "Kiss me and take off your clothes," Grande coos on the chorus, before delivering the kicker sung so gloriously that its meaning almost fades into its framework: "Imagine a world like that!". It's rumored that the song, like many others on here, was inspired by the death of Mac Miller, Grande's ex-boyfriend.
"bloodline," a friends with benefits banger, is one of the only songs on the album's tracklist that could have been lifted from a previous Grande record, bearing a few notable similarities to her Nicki Minaj link-up "Side to Side" from Dangerous Woman. Both, unsurprisingly, were helmed by producing heavyweight Max Martin. Destined to become a fan favorite, what's so interesting about "bloodline," beneath its brassy, braggadocio production, is that it paints Grande in a position of power. As she navigates the world of pop culture, veering ever closer to being a Beyoncé-tier entity, her worth as a woman is what shapes this cut. "Don't want you in my bloodline," she points out, "Just wanna have a good time."
Later, "bad idea" arrives: a so far unfairly slept on and sordid ode to those times we say 'fuck it' and do the kind of shit that gets us in trouble. "You should know I'm temporary," she teases on the song's second verse, hinting at that hellishly-good impending chorus that implodes each time it comes around. Grande said there were no '2.0' tracks on the record; but its blissful, carnal energy means it's the natural successor to the cult fave "Into You."
By this point, thank u, next is already a hugely subversive pop album about break-up and mourning, but it reaches its traditional emotional crescendo on "ghostin." An arresting ballad that's bound to hit Pete Davidson hard, it unpacks the way Grande felt towards Mac Miller, grieving for him and missing him, as she cried about their time together in the arms of her new man. It's one of the most heart-wrenching and unambiguous pop records in recent memory, and is bound to go down in history as a diamond-standard Ariana song too.
When it appears somewhat late in the tracklist, "7 rings" still acts as the cash-splash anthem that left audiences shook when it dropped last month, and while it doesn't necessarily play into the narrative of the record as a whole, it's almost too delicious to omit. That being said, the same DGAF savagery of "break up with your girlfriend, i'm bored" – a song that sees Grande demand a man part ways with his beau to sleep with her instead – is proof that she's unshakeable and at the top of her game. Undoubtedly set to become a source of fan and tabloid speculation over the coming weeks, it's the kind of song that, to date, only the male hip-hop cognoscenti could get away with. Nothing is softened about the intent in Ariana Grande's hands; her motive is clear. For a woman who's spent months skirting the possibility of being cornered by the tabloids, this closing kiss and wave of sexual ownership holds more power than perhaps even the singer herself might have anticipated.
sweetener might have been her feather-light comeback – symbolic of the hope found on the other side of darkness – but thank u, next somehow feels like more of the cathartic, 'lays everything bare' record. It's not a cumbersome or overly emotional one ("ghostin" aside), instead, it paints a picture of a woman who knows herself and where she's going. In a mainstream musical landscape that continues to get far less rigid in scope, we should be grateful that Ariana Grande, one of pop's true talents, can make not giving a flying fuck about what the world thinks look so goddamn effortless.
Ariana Grande's 'thank u, next' is available to buy or stream. For more of our album reviews, head here.