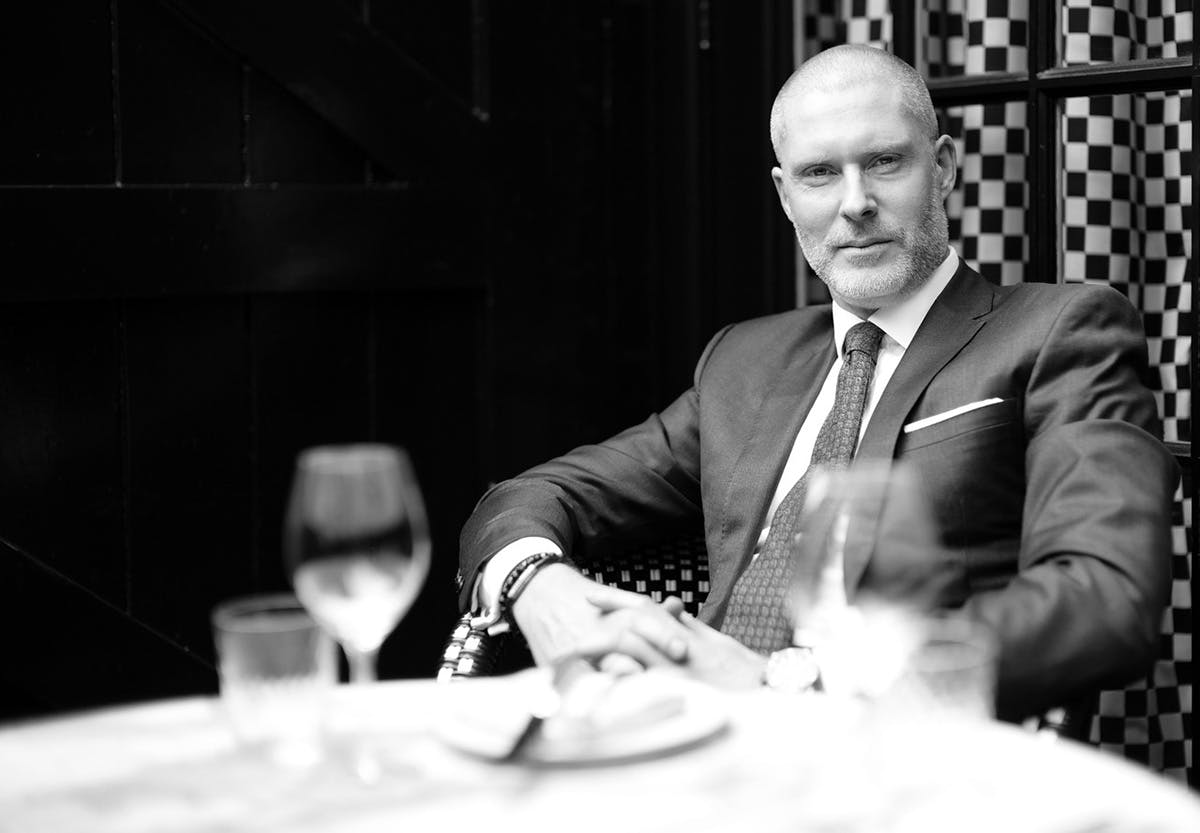 Jean-David Malat is one of the most powerful men in art. At the age of 43, the Paris-born, London-dweller has built up such a fierce reputation as a tastemaker in contemporary art it is said that he can make or break an artist with the nod of the head. Listing Arnold Schwarzenegger, Kate Moss and Madonna as clients and friends, he's also known as "the best-connected man in London."
But here's the thing. Unlike many stuffy galleries and curators, Malat credits one thing with helping him stay ahead of the game and getting to where he is today: social media. From Instagram to Snapchat, Malat trawls the web looking for upcoming talent, and says social media is fast democratizing a once elitist world.
In addition to works by established artists, his brand new venture JD Malat Gallery is launching on June 11 with a 17-piece collection by Henrik Uldalen, a self-taught painter who Malat discovered on Instagram. What this means is that if you want to start an art collection, with a bit of patience and a couple of apps, you could be snapping up future stars before the art galleries get there.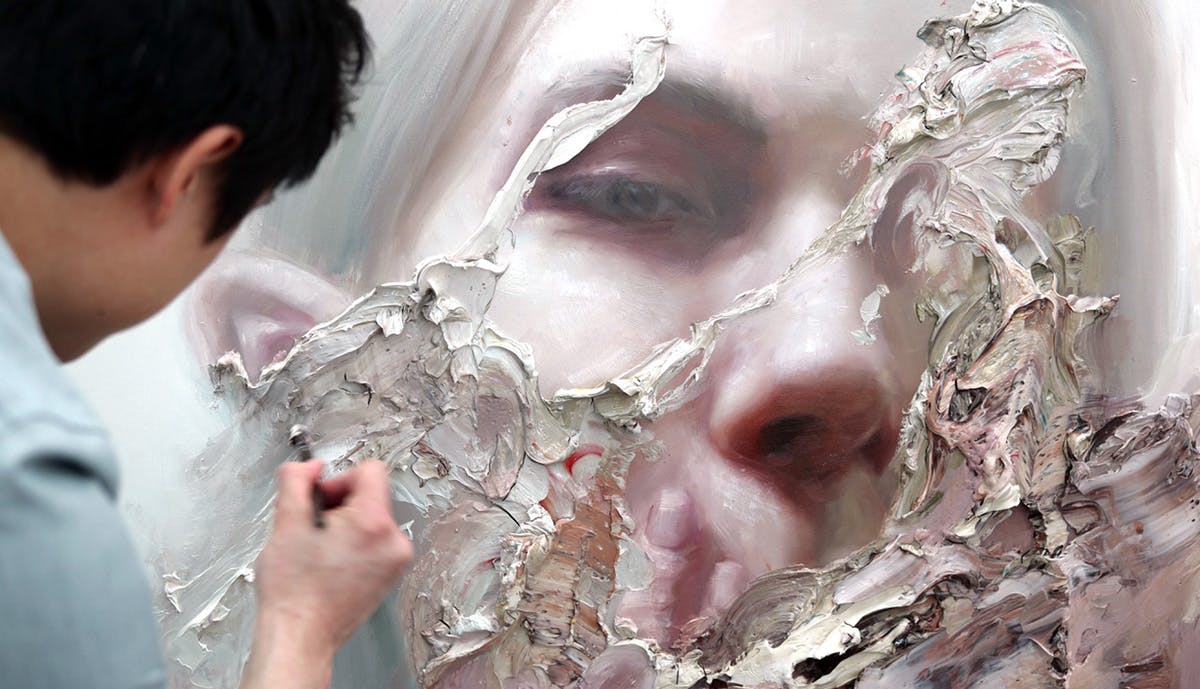 To meet him, Jean-David is as affable and personable as his grey Ozwald Boateng suits are sharp, and as the director of a London gallery he has has done everything from sell Banksys to own a Picasso. Now that he's going it alone with JD Malat Gallery we asked for the lowdown on how to use social media to create your own show-stopping art collection.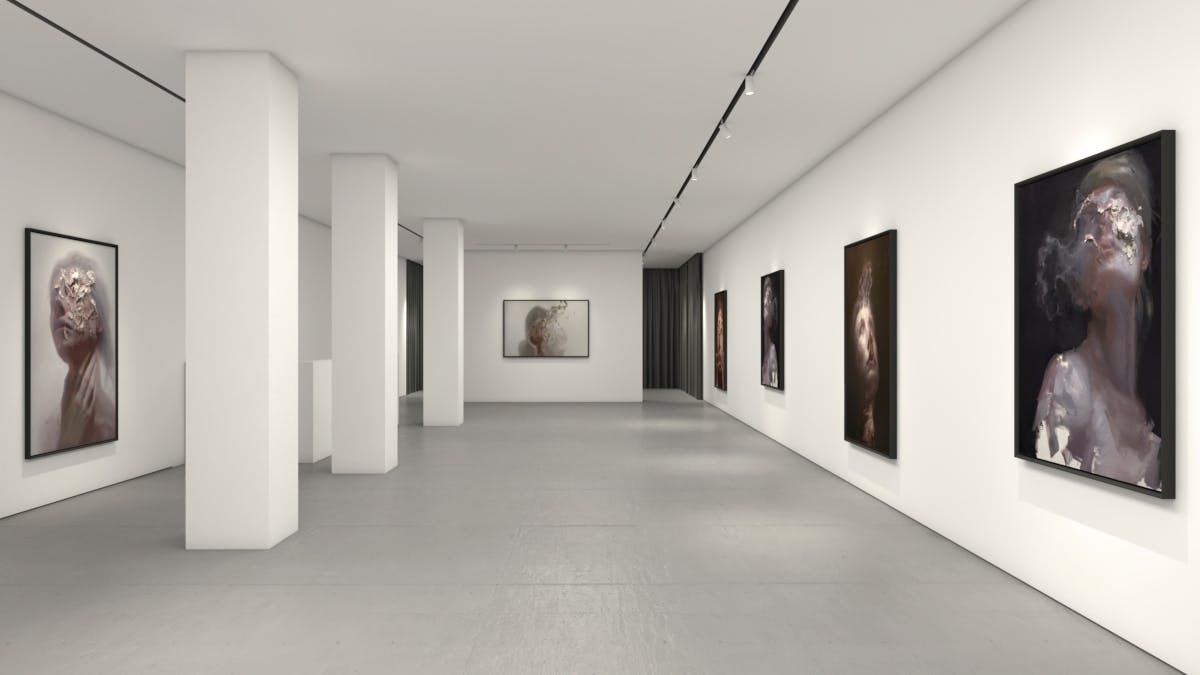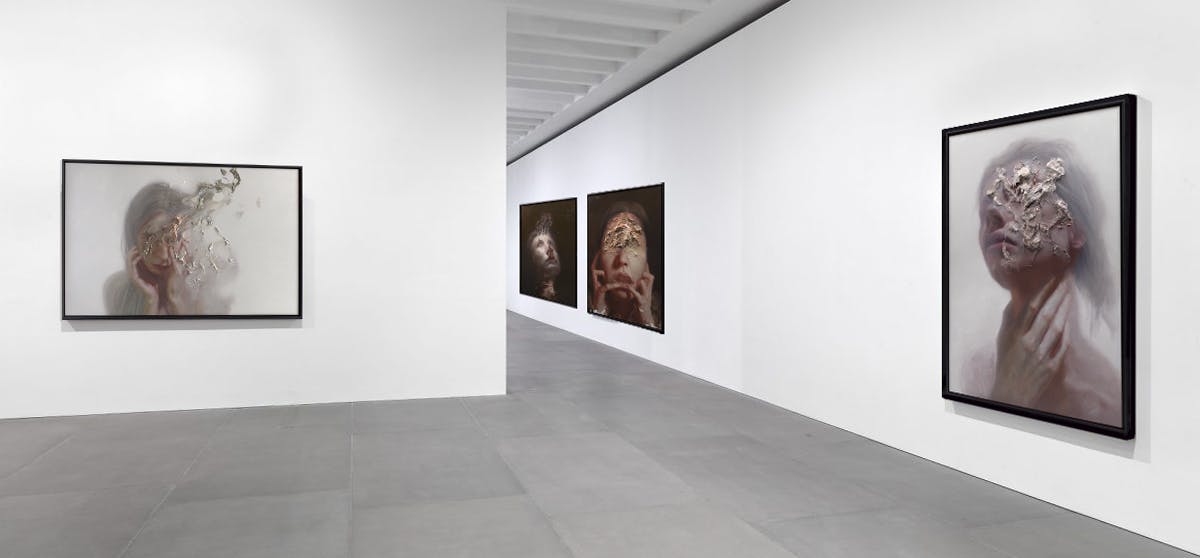 Choose Your Platform
Some social media platforms are a goldmine for finding new artists. Others aren't so good. Instagram is an ideal platform because it's so well-suited to art - it's so visual by its very nature. It tends to attract younger artists also, which is exciting because you get to see so much raw talent. Instagram's grid allows an artist to curate their own work in a really interesting way.
I tend to steer clear of Twitter because it's often less visual. Facebook is great for seeing an artist's community. I mean, you've got to have a sense of discretion – you can 'like' their artist page, but friending them personally straight away probably isn't the best move. Snapchat gives another glimpse into a less filtered personality. You shouldn't ignore channels like Tumblr, as it has some really tightly-knit artistic communities and a lot of promising talent.
Know Your Hashtags
The best way to start looking is with hashtags. As I mentioned, following hashtags of artistic styles is a good approach. Now that you can also follow hashtags on Instagram, this is even more pertinent – if you are interested in hyperrealism, follow #hyperrealisticart or similar hashtags. If you're into abstraction, try #abstractartwork. Once you spend a bit of time searching, you'll find yourself surrounded by some fascinating work.
Find Tomorrow's Stars
If you just start browsing well-known art magazines or artists, you're less likely to find someone who's truly undiscovered. Have a look at the size of the artist's following as well as the quality of their art. Also be sure to check out other artists they follow – if you like their work, you may like their taste, too.
Study Carefully
Pay attention to the details. It's amazing what you can learn about a person by studying their art. Common themes and subjects, favored mediums – all of these elements inform the viewer. I like to foster a good working relationship with the artists I promote, and if you feel a positive connection with a painting or a sculpture, I think it bodes well for how you may relate offline.
Remember: Instagram Isn't Real Life
As helpful it can be for finding new artists, Instagram doesn't tell the whole story. It can be reductionist: those little squares don't always do justice to art, and they often don't accurately communicate the scale of the pieces they're depicting. You might miss out on the minute details and textures that make a work of art truly special. If you find a piece you really love but you have reservations about, don't dismiss it – consider arranging an in-person viewing.
Don't Leave It Too Long
Don't wait months and months to reach out to the artist. You want to get a feel for their style and how they work, but who knows where life could take them if you leave it too long? Part of discovering up-and-coming artists is being daring, taking chances. Trust your eye and trust your gut.
Backstory is King
As a curator and collector, messaging, talking to and eventually meeting the artist is essential to connecting with the art itself. I'm better able to communicate the artist's vision if I develop a good working relationship with them and understand their point of view. Of course, you can look at a painting and appreciate it for its surface-level aesthetics, but if you know its backstory it becomes truly special.
Consider Henrik's exhibition at JD Malat Gallery – it's definitely melancholic and moody, but if you know him, you also know that there is a newfound element of hope and renewal in the collection. You know that the impasto in his work is a new exploration and a kind of turning point. It reflects his evolution as a person. Those are the stories that make the difference.
Make Contact
I always follow, then direct message the artist wherever I am. By talking to the artist directly, you can find out the backstory, which is essential to both the authenticity and resaleability of art. Henrik Uldalen is an artist I met through Instagram, and he's now about to unveil his latest exhibition at the launch of my gallery in Mayfair. I was undoubtedly drawn to his art because of its darkly striking nature, but I was also intrigued by his dynamic personality and the emotional depth he imbues in each painting. Those are things you can only learn by communicating with a person directly.
Be Prepared to Travel
I travelled to a tiny village in Iceland alone to meet Oli G Johannsson, the fisherman who became one of my biggest sellers. It took 12 hours just to reach his house and I stayed for three days. Now, I wouldn't expect everyone looking to build their art collection to go to these lengths, but I found it an extremely valuable experience. I was able to meet Johansson in his element and see his art where it originated, and it added so many layers of meaning to his work for me.
Understand Your Surroundings
Develop a discerning eye for your space. When I'm choosing art, whether it's created by an established artist or a new face, I make sure that it feels right in the room. It doesn't have to be stylistically similar and its colors don't have to match, but it does need to be cohesive with the other elements around it. Plus, Instagram isn't great for relating the size of a piece, so you need to view it in person to be sure that its scale will work for your needs.
Keep in Touch
When you find an artist you're passionate about, maintain contact with them. They might produce another work that intrigues you. They might even accept commissions. Art is personal. If you connect with an artist, it's something truly special, and it's an opportunity to have access to art that has a deep meaning to you in both your Instagram feed and in your physical surroundings.
Fill Your Feed with What You Love
Turn your social feed into your own personal gallery. Part of the reason I'm so excited to open the JD Malat Gallery is because it is a true representation of the art that I am passionate about. Similarly, you can make your social media a microcosm of your artistic taste – just follow artists and visually inspiring accounts, and pay attention to what you find yourself drawn to. As you begin collecting art or you hone your collection, it can be useful to have a vision of the styles, themes and aesthetics that resonate with you.