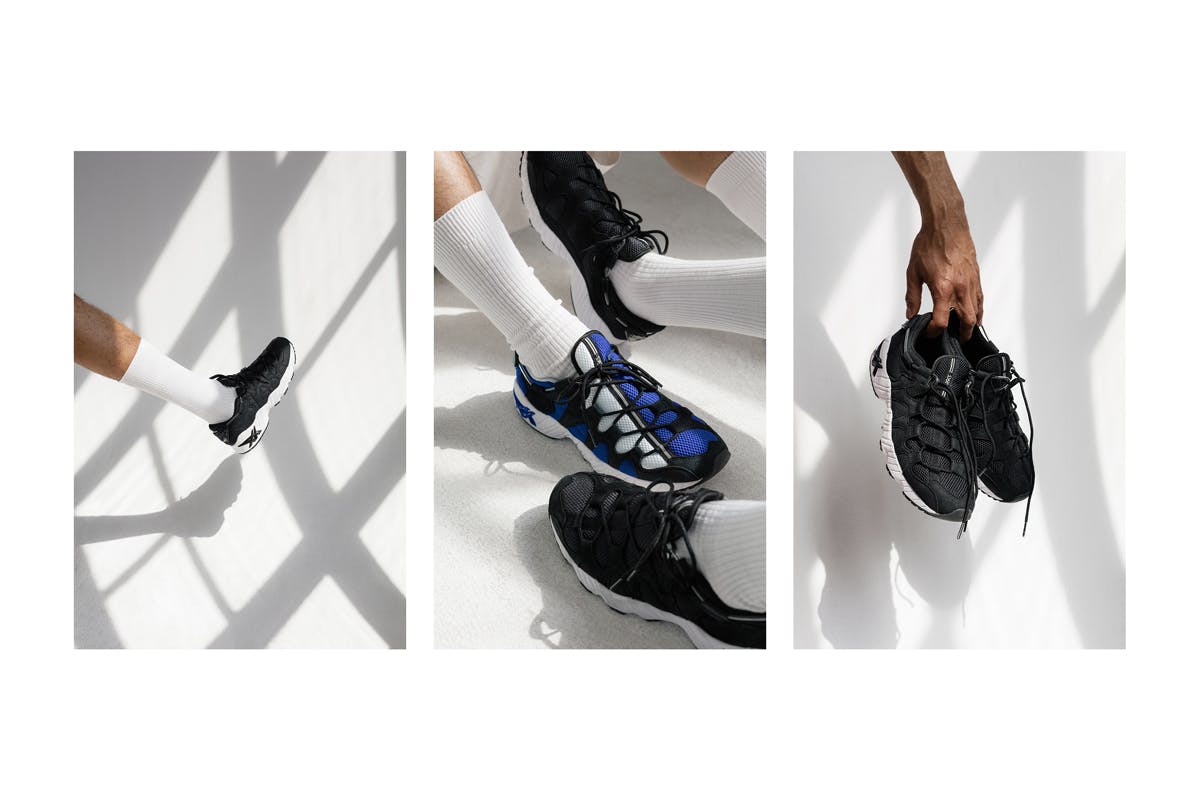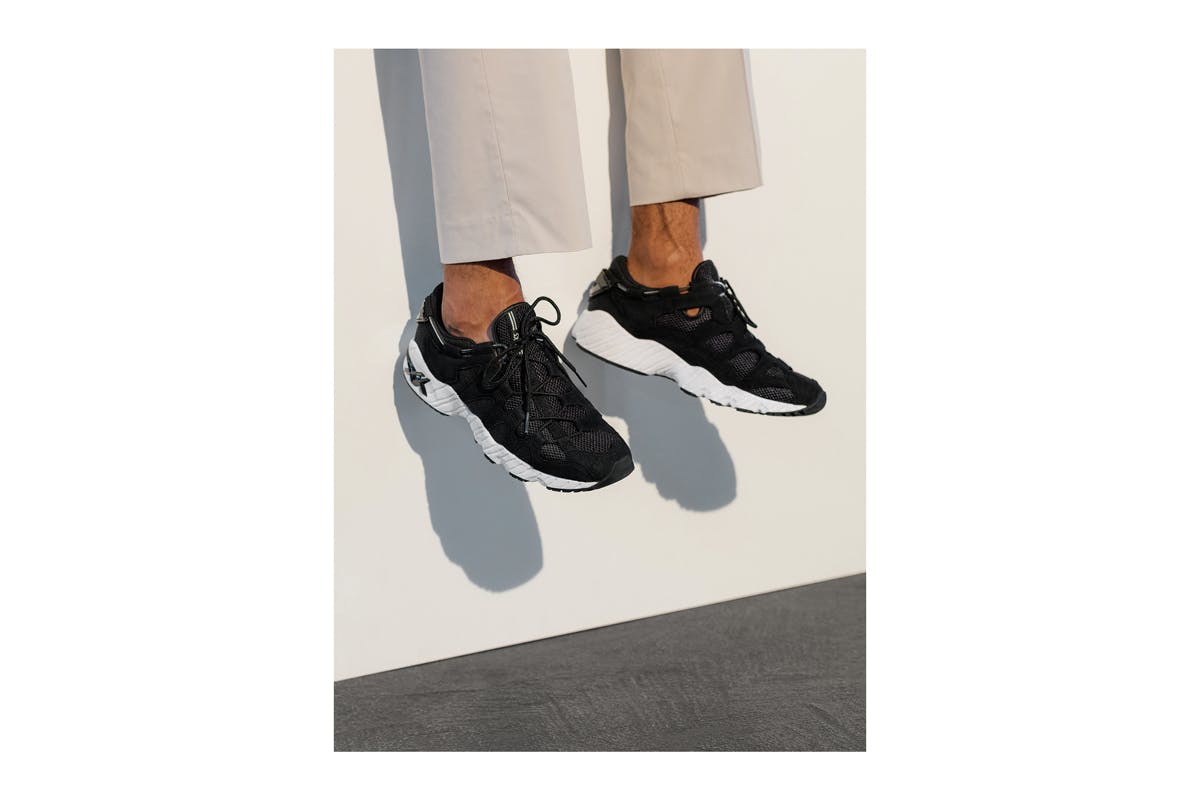 With 90s style being dead set in the crosshairs of current fashion trends – if you believe the opinion of those in the industry that know, of course – it's comes as no real surprise that it's showing no signs of slowing down when a brand like ASICS decides to re-release an absolute banger of a sneaker like this one.
Pulled straight from the brand's design archives and re-released for the first time, ASICS' 1990 GEL-MAI is everything that that glorious turn-of-the decade period was all about: bold stylistic statements crossed with cutting-edge tech. ASICS developed the sneaker with the underlying conceptual approach that an upper is not necessary when the entire sole-unit is at the top of its game.
The progressive design features asymmetrical eyelet stays, eyelet-adorned sides, and a single pouch-like form that cradled the instep through the ankle. The molded GEL insole almost gave a technological nod to the ravers at the time, with its support and ride said to give a 'dancing' affect when you stepped. It's still considered one of the comfiest and supportive of sneakers ever made, as well as a bold aesthetic statement.
The popularity of the GEL-MAI back then among OG sneakerheads was pretty mad, but we've got our money on this one making a comeback in streetstyle shots next season as well. As previously mentioned, this is the first time the GEL-MAI has be re-released since its 1990 debut, and it's also the first time the sneaker has been released outside of Japan. Fun fact, it's reputedly the only ASICS style that legendary designer and musician Hiroshi Fujiwara owns. The new model has an updated last and pattern for a cleaner, contemporary silhouette while the midsole has been revamped with new fuzeGEL technology, ASICS' new sponge tech that appeared in last year's FuzeX silhouette.
The GEL-MAI drops in two colorways, a sleek full black x black, and a bolder blue x black colorway today, April 22, at ASICSTiger.com. Be ready.