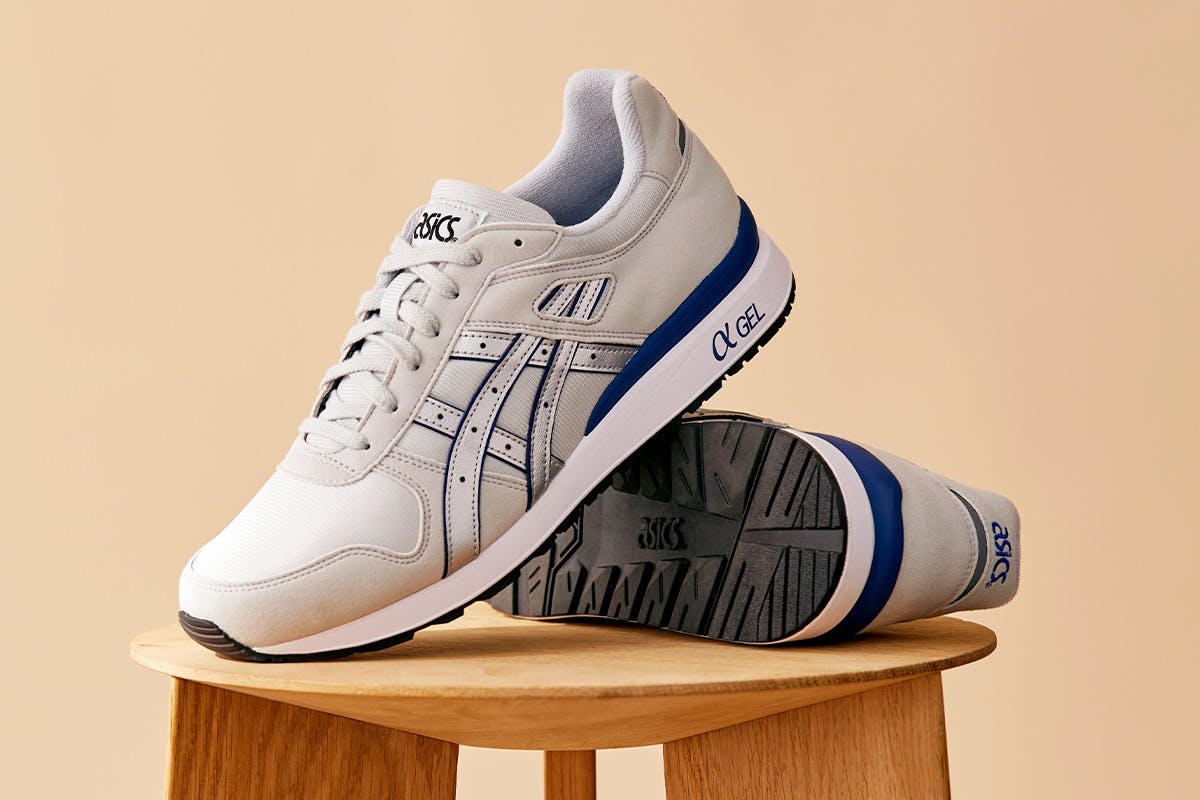 There are just a handful of sneaker technologies out there that have the longevity of ASICS' GEL tech. The shock-absorbing material was allegedly first used in space shuttles and, thanks to a curious ASICS team member, first incorporated into sneakers in 1986. The technology made its global debut packed into the midsoles of the GT-II and, in Japan only, the aptly named 'Freaks α'.
In the '80s, ASICS was carving out its place as the brand of choice performance-obsessed runners. GEL technology further bolstered its growing reputation, especially among long-distance runners, thanks to its ability to reduce the impact on their joints over longer periods of time. This not only boosted performance but gave them peace of mind, too. It is also what gave inspiration for the sneaker's name — the GT-II is a nod to Gran Turismo sports cars used for high speed and long-distance driving.
To mark the 35th anniversary of the iconic tech, ASICS has reissued the GT-II in its original White/Monaco Blue colorway and an additional commemorative Glacier Gray/ASICS Blue colorway.
On its design, Kazuki Toba, the developer of the GT-II, says: "We went to great lengths to ensure this 2021 version is nearly identical to the original, in terms of shape. The upper shape and the fit are both a faithful recreation of the version from 1986. The new model also uses recycled materials for the upper, making it more sustainable."
The GT-II retails for €90/$90 and is available now at asics.com.