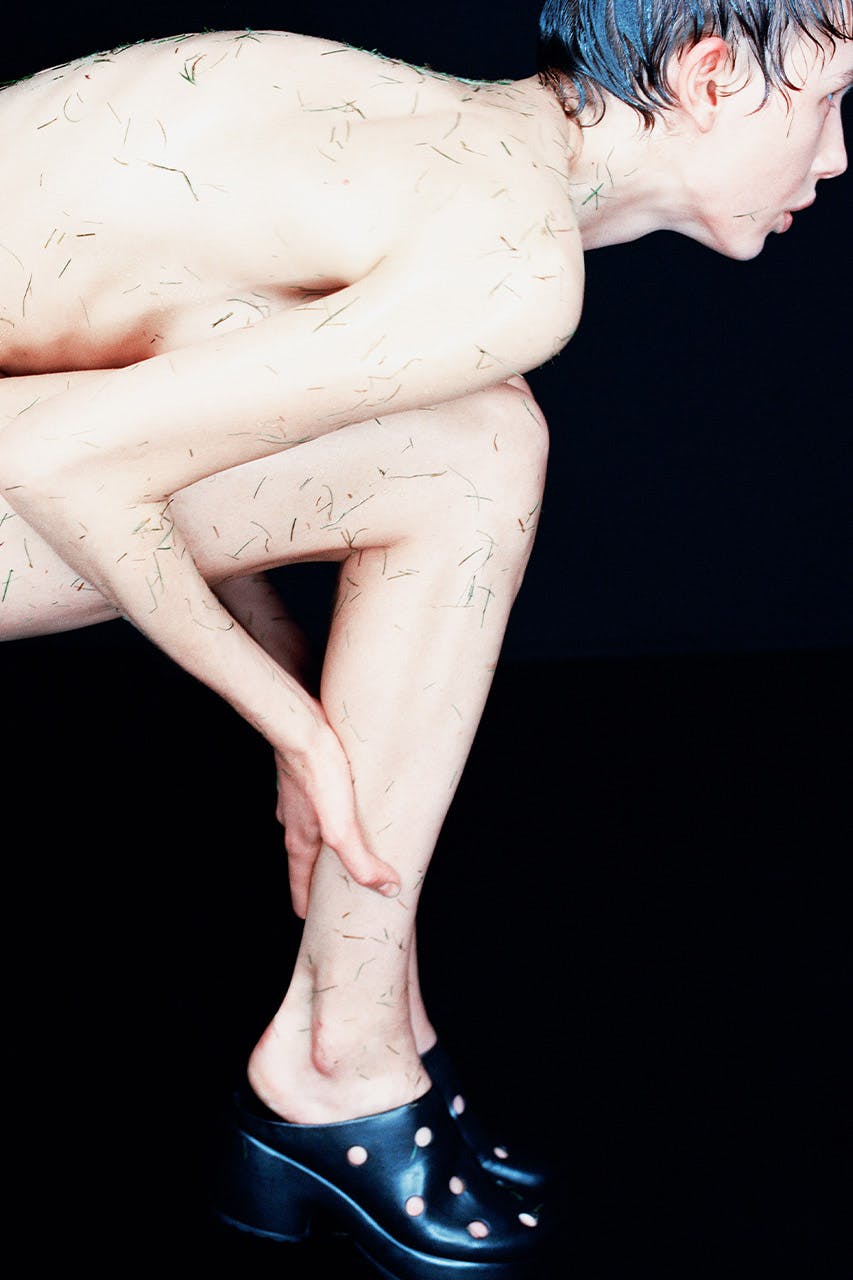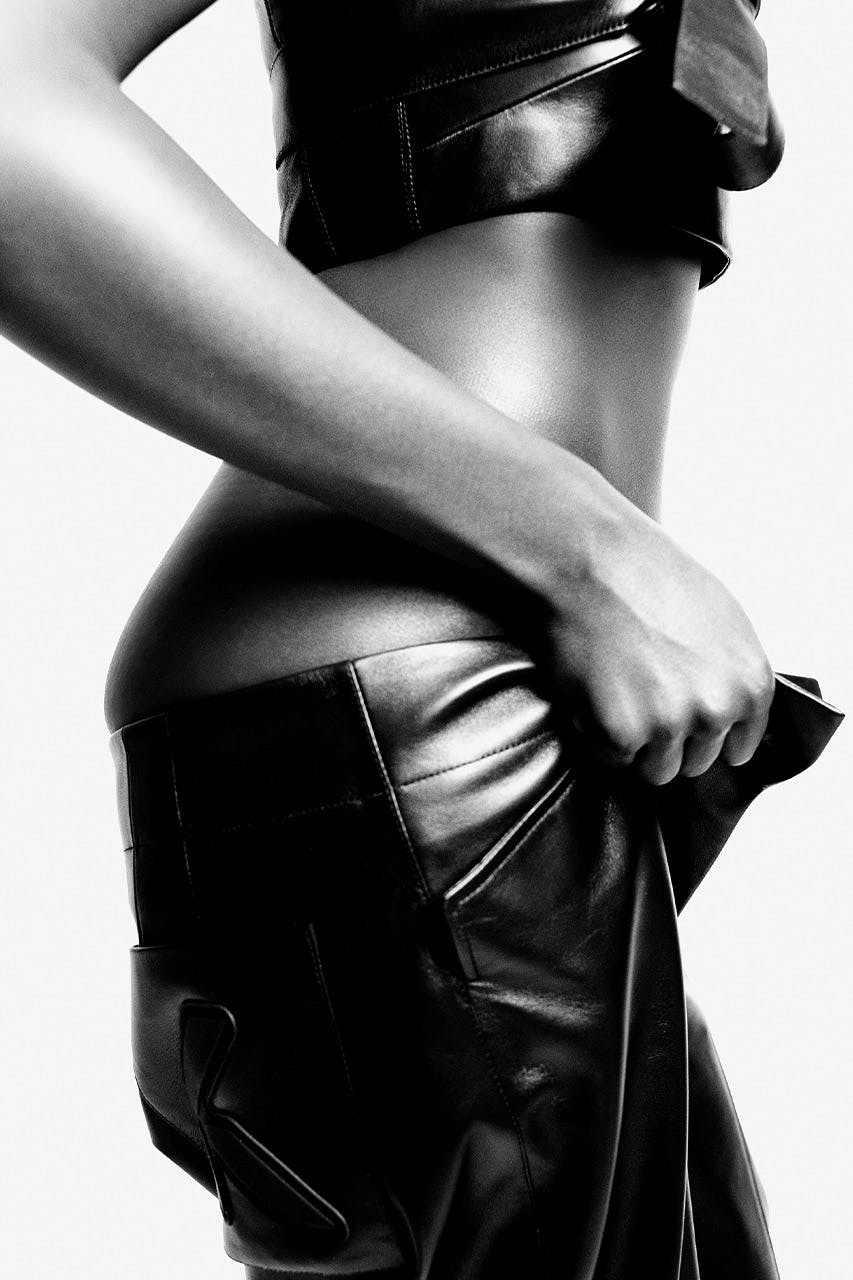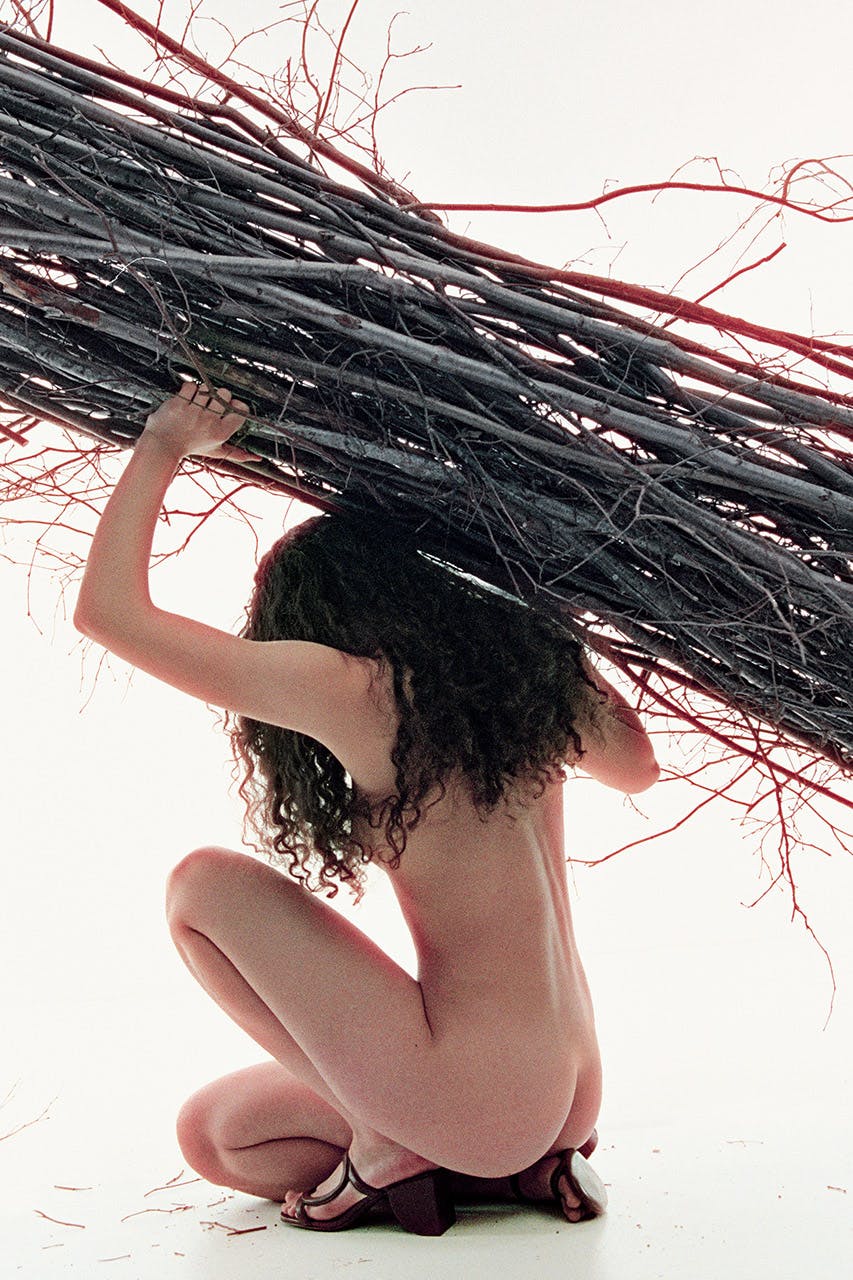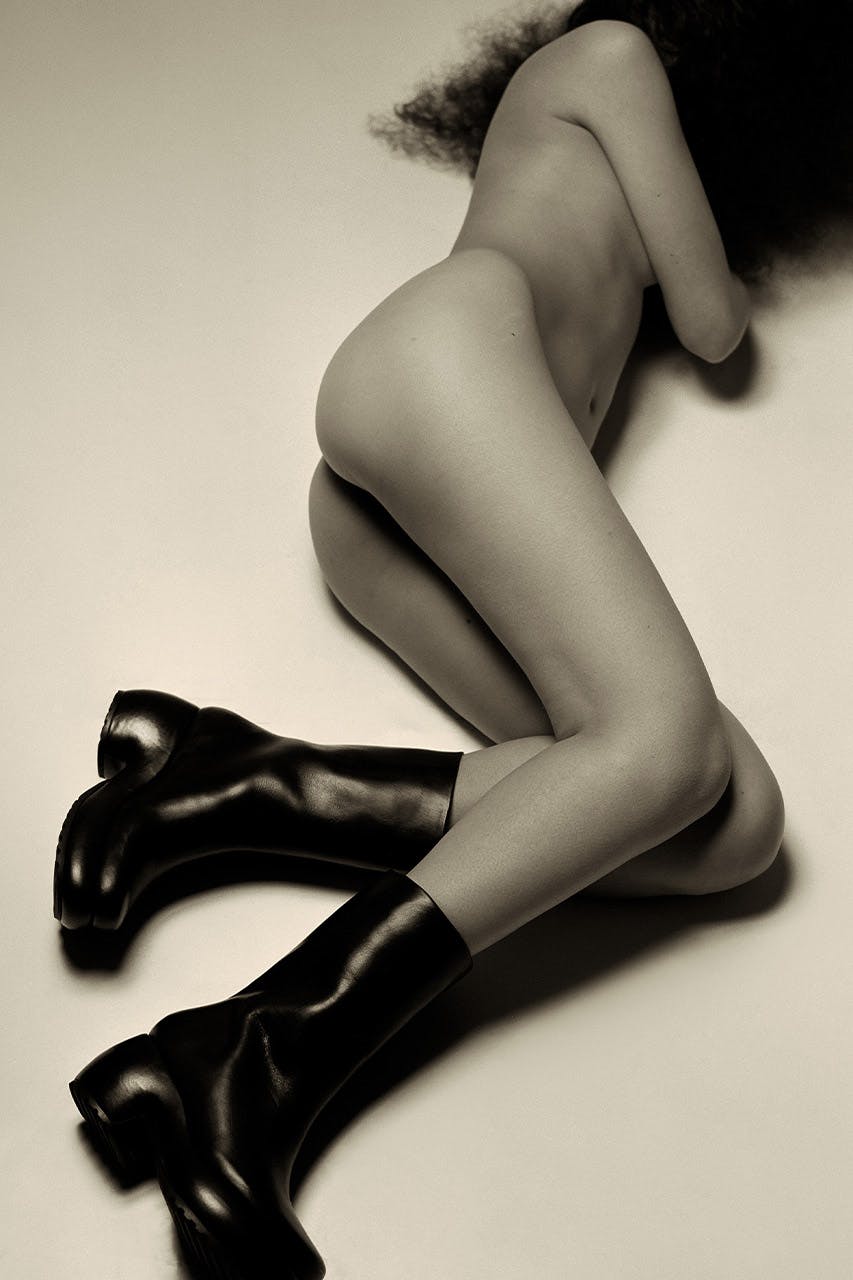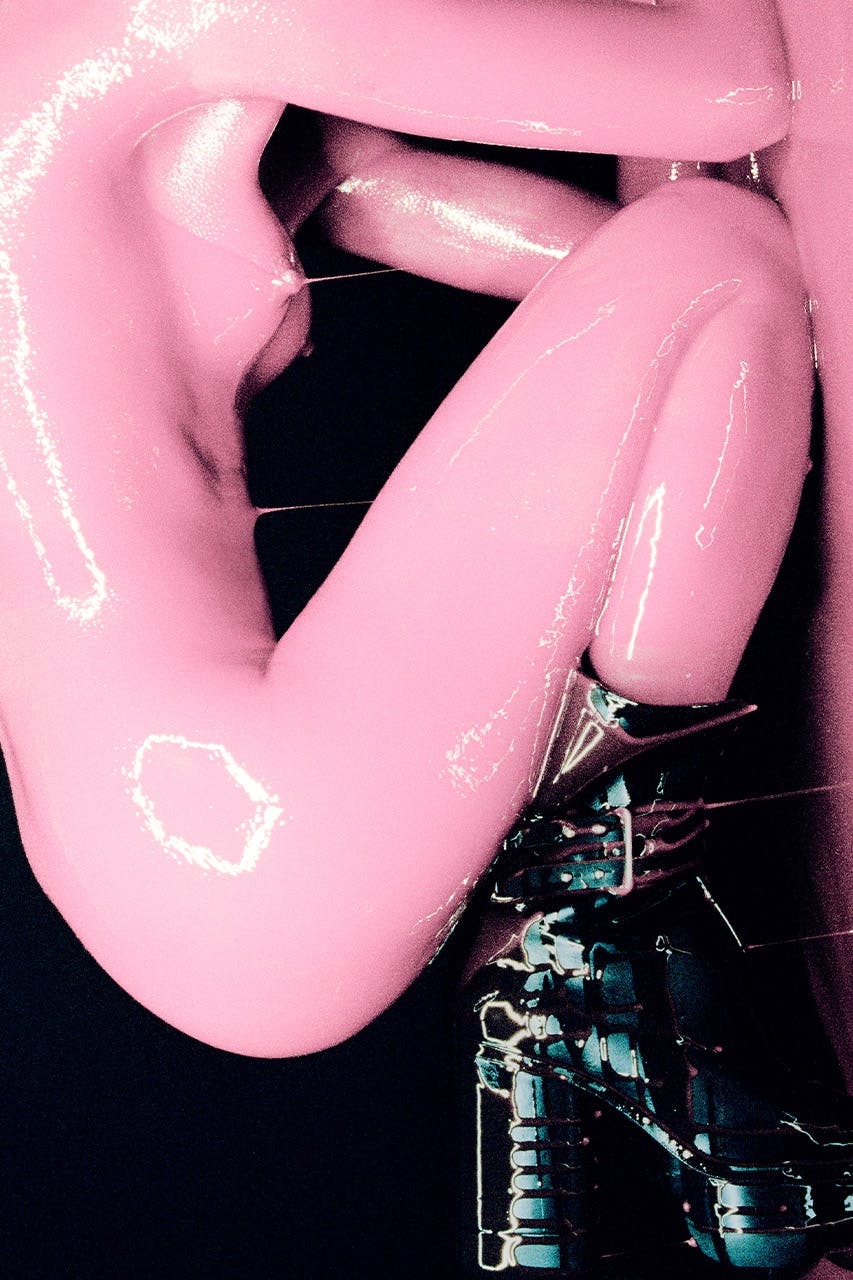 When AT.KOLLEKTIVE launched its debut collection late last year, it urged those who came into contact with it to consider (or reconsider) the limitations when it comes to designing with leather.
Founded in 2020 and spearheaded by ECCO Leather — a provider of fabrics for some of the industry's luxury houses — AT.KOLLEKTIVE invited four designers from the industry to experiment with the finest leather, in partnership with the finest facilities.
For its guest-designer collection (which would last two season in total), AT.KOLLEKTIVE tapped Natacha Ramsay-Levi (ex Chloé creative director), Bianca Saunders, Isaac Reina (Design team at Hermés), and Kostas Murkudis (Founding designer at Helmut Lang), each of whom were asked to showcase both leather's capabilities, as well as their own.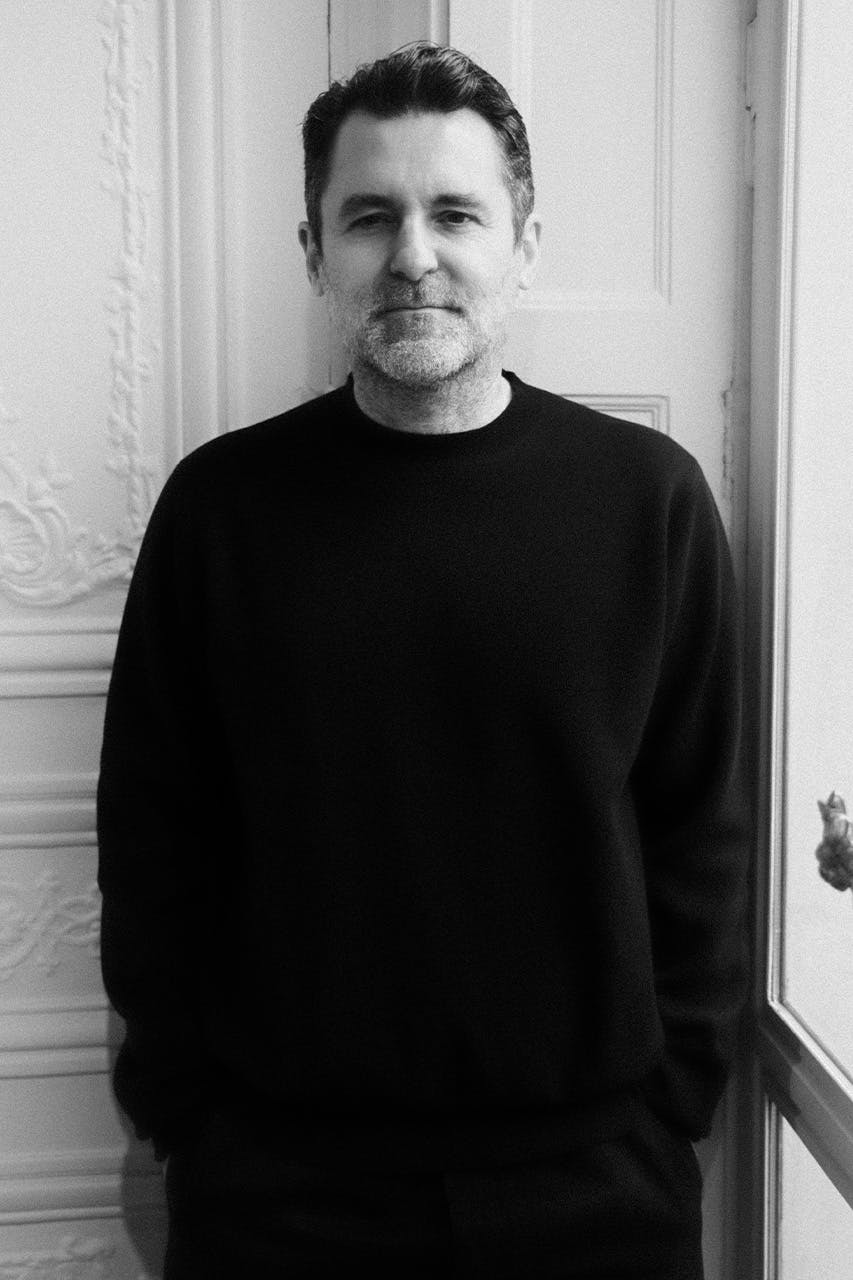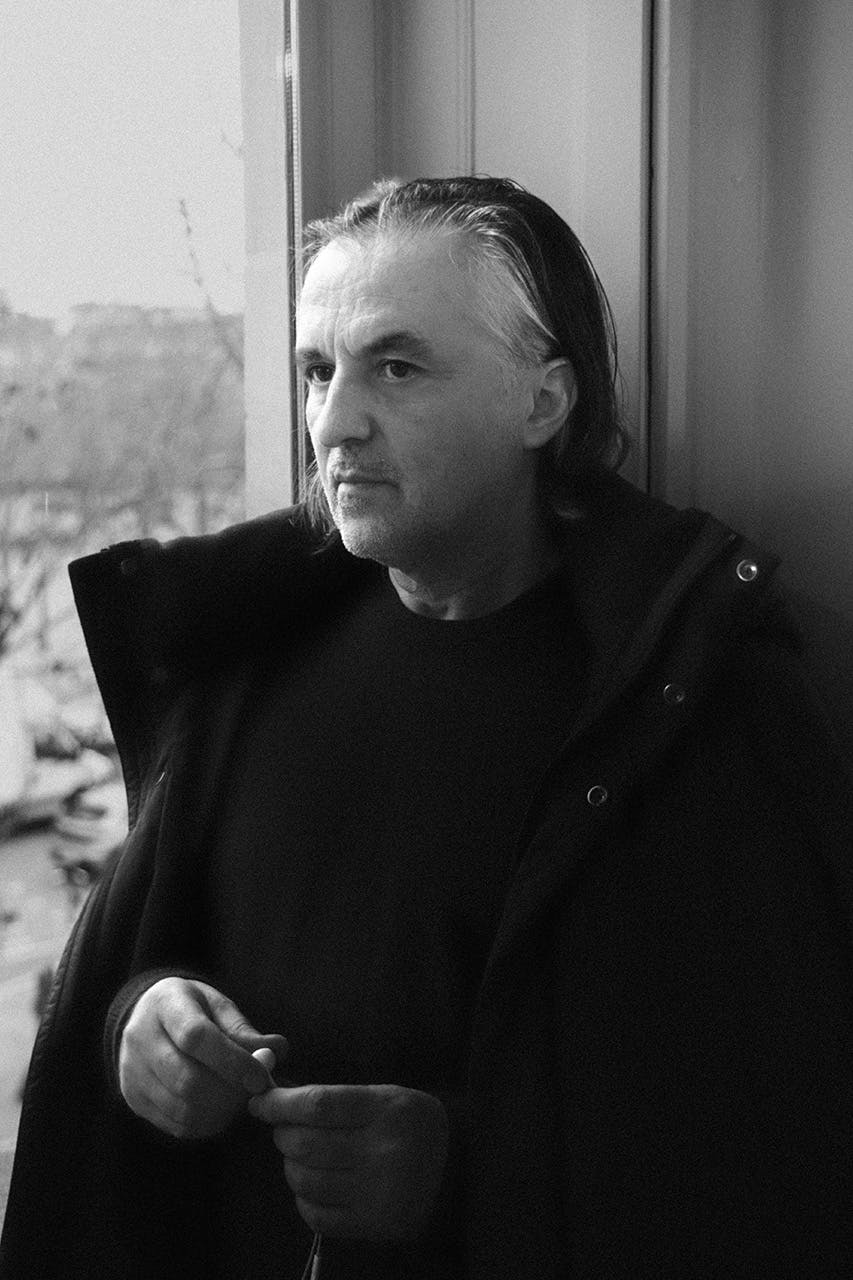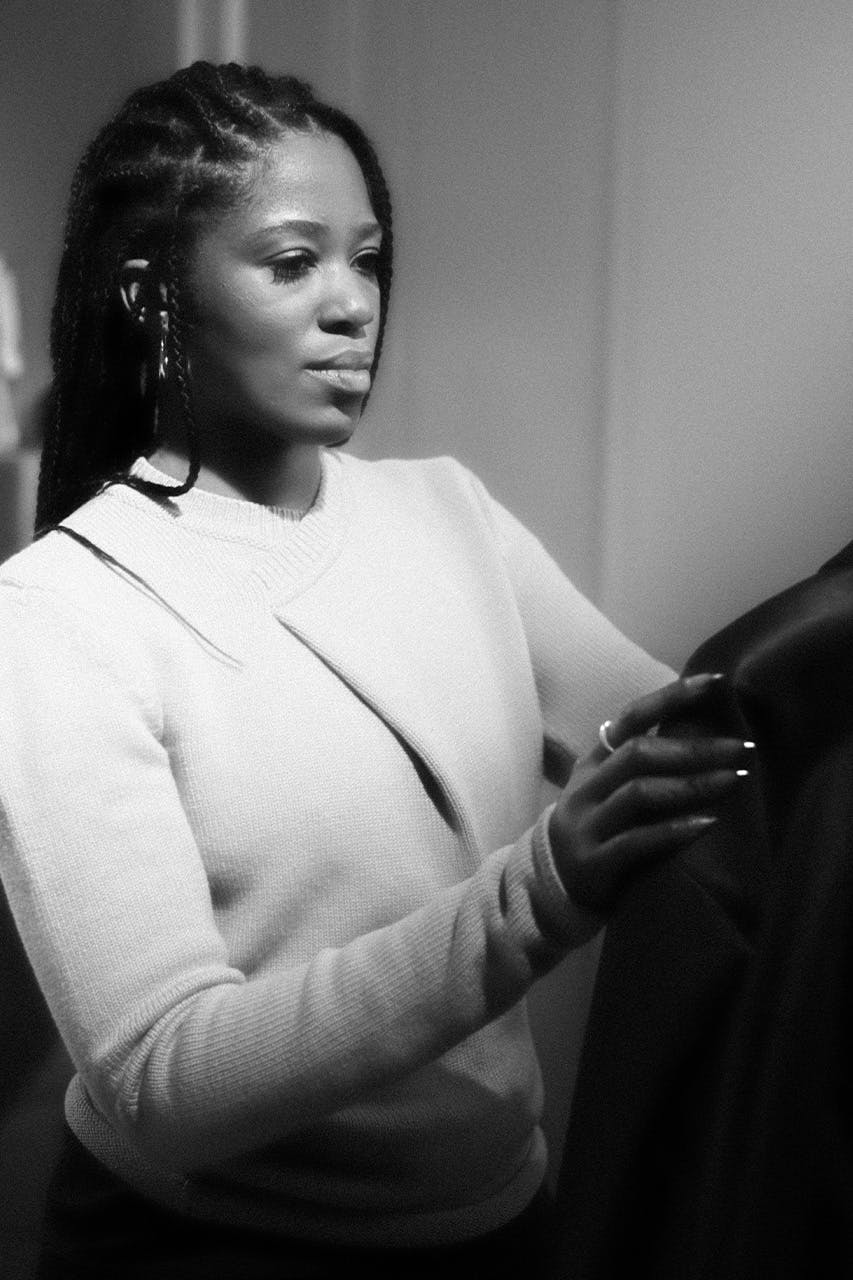 Following a successful first season, the quartet returned to present AT.KOLLEKTIVE season two at the dawn of Men's Fashion Week in Paris, benath the shadow of Arc de Triomphe in the capital's famed Rue de Presbourg.
The brief? To play, learn, and inspire. The result? Art.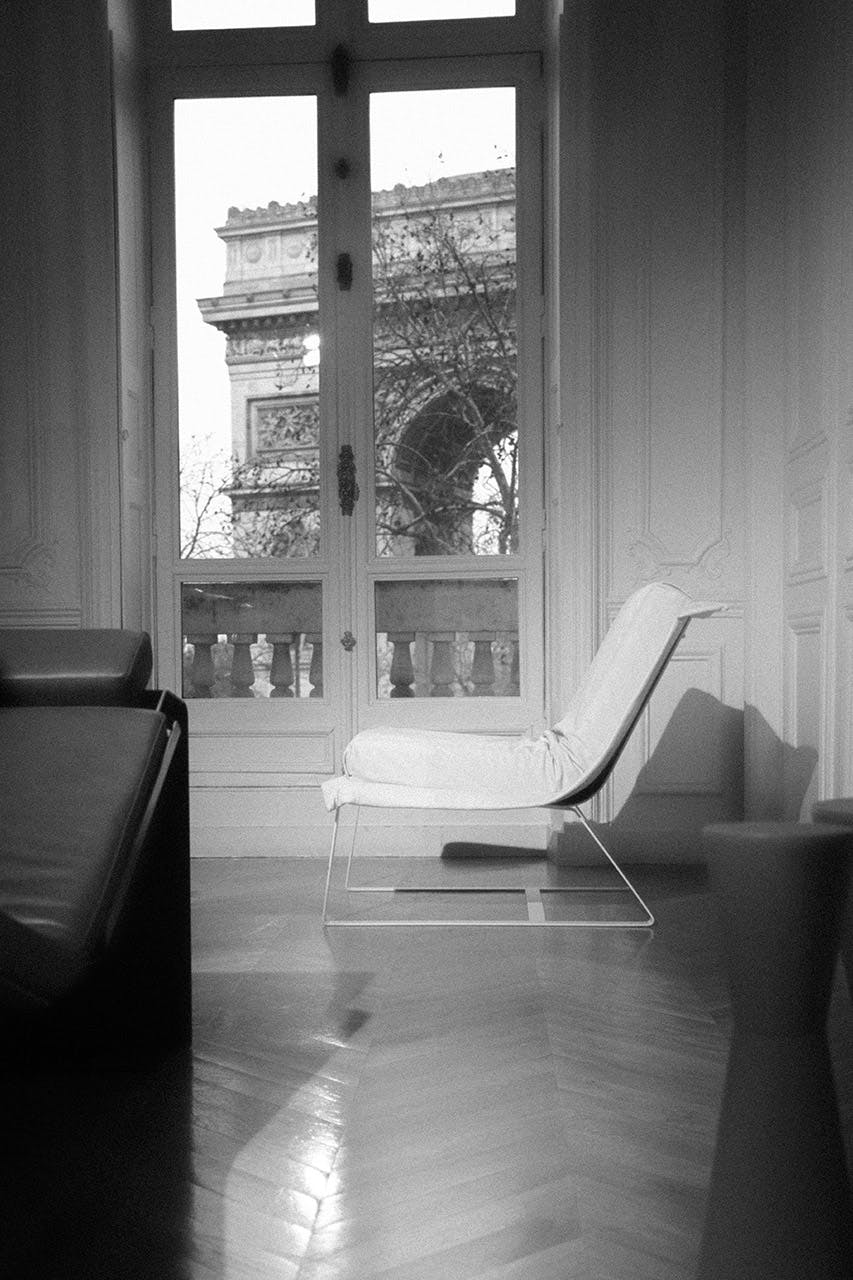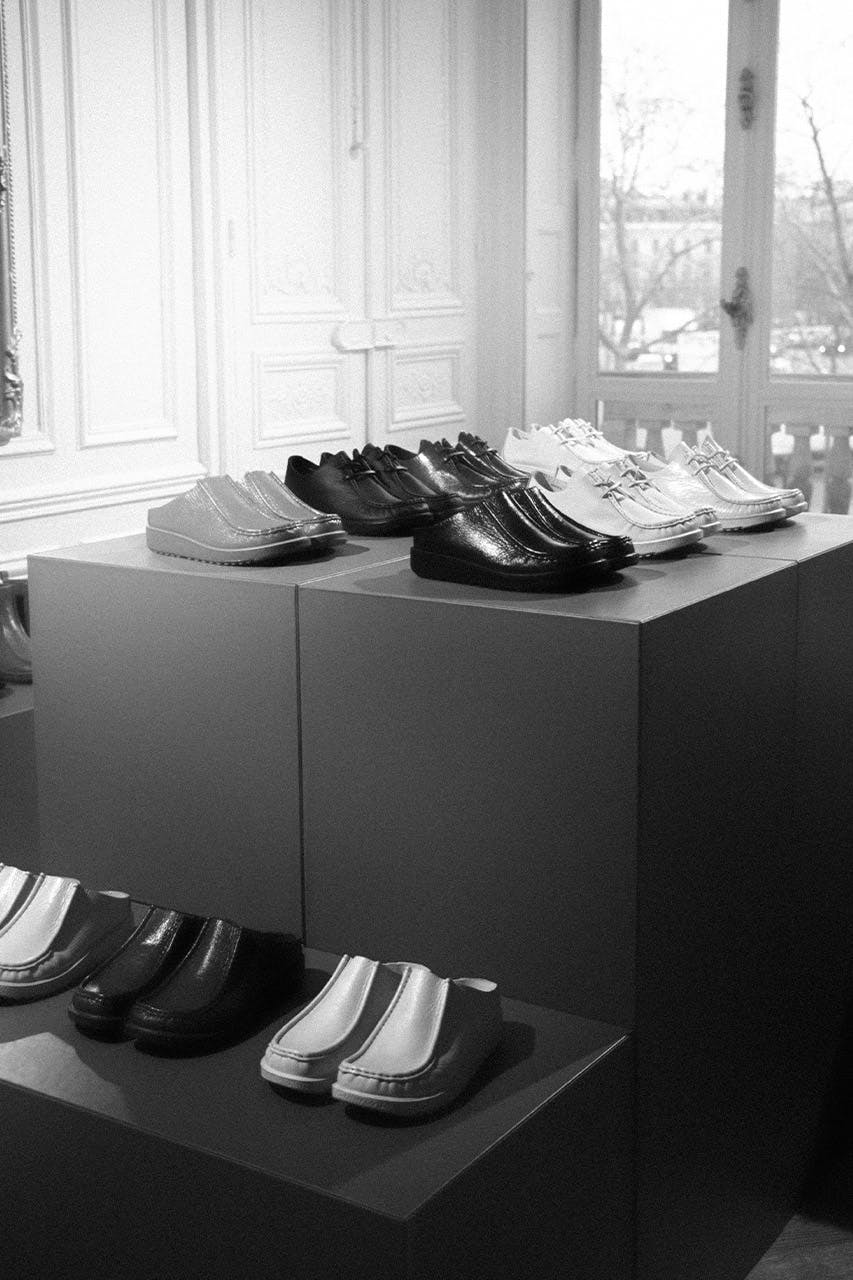 Stand-out looks undoubtedly included Ramsay-Levi's Salomon-esque chunky-heeled shoes (an evolution from a season one silhouette), as well as Reina's effortless ability to craft both footwear and accessories utilizing only one sheet of leather per item.
Murkudis presented a deeply personal collection inspired by his childhood growing up in East Germany which found the sweet spot between minimal or flamboyant, while Saunders — who presented her own eponymous collection during PFW — drew inspiration from the inherent material qualities of leather: its suppleness and malleability.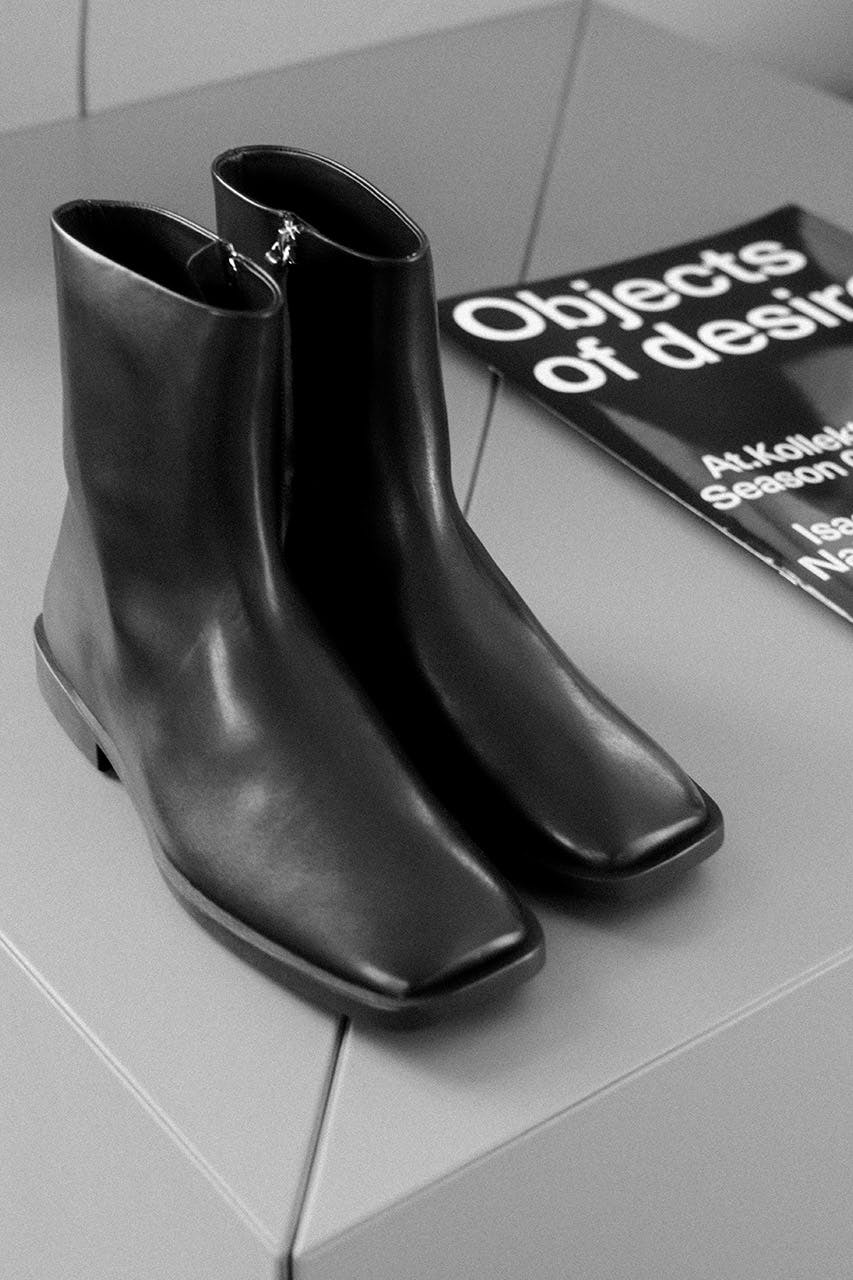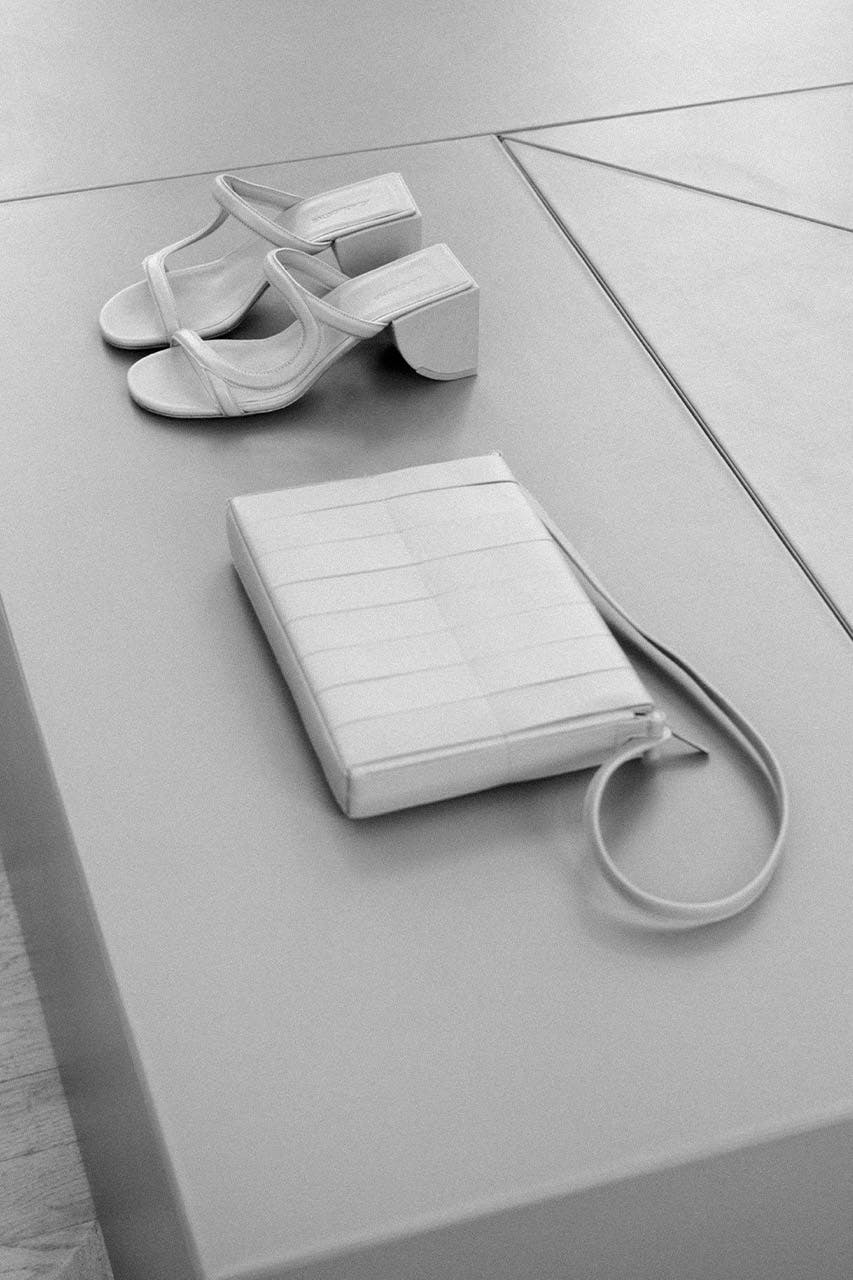 Besides each other, all hour collections make for a showcase of the best leather has to offer. Each capsule — comes together in the above campaign (shot by photographer Drew Vickers), to highlight the quality of both the design and creation, while also spotlighting each collaborator's abilities.
Only two seasons into AT.KOLLEKTIVE and it already has people talking. I suppose only time will only tell as to how far the collective can really take the world of leather.