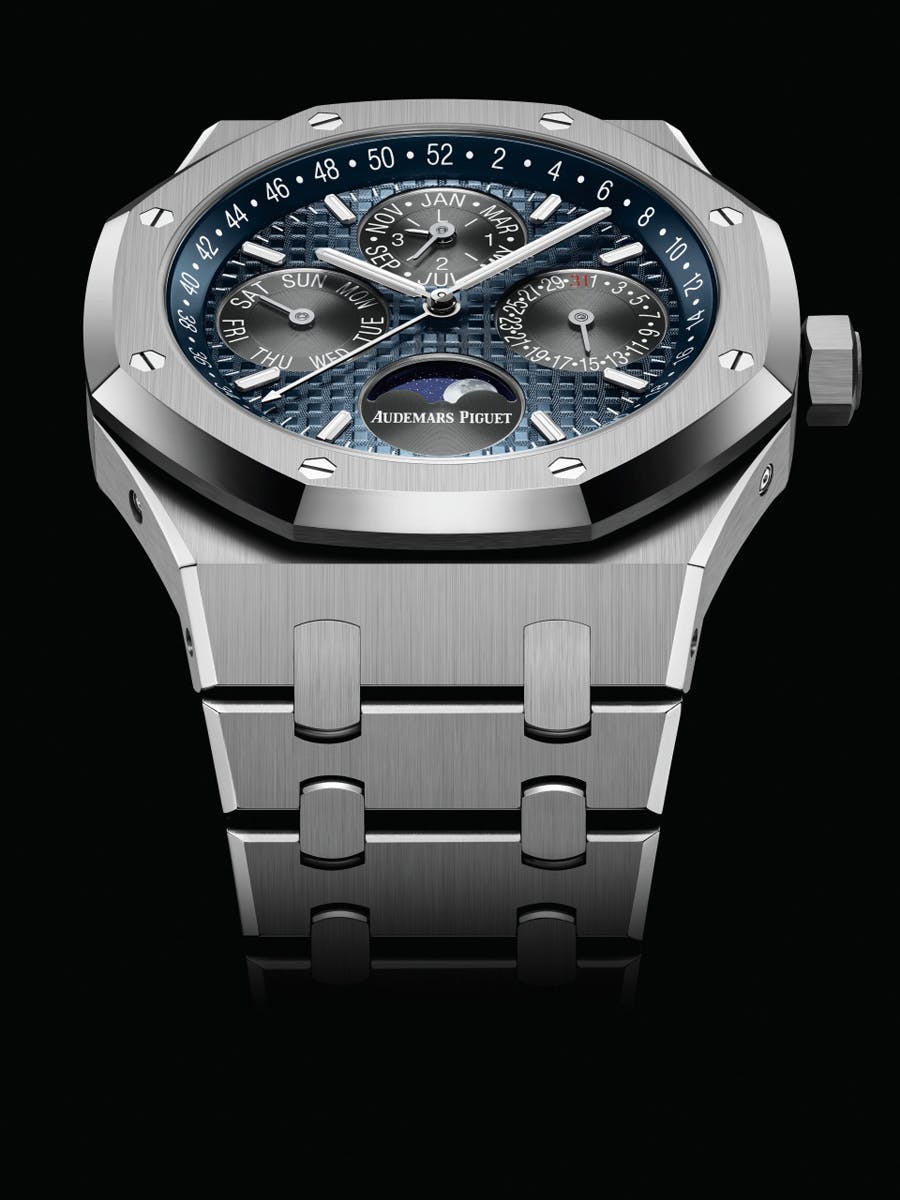 Audemars Piguet's on a roll, introducing new members of the Royal Oak family so frequently that it's tough to keep up. That salmon-tinged Royal Oak emerged mere weeks ago and we've barely had any time to digest the refined Royal Oak Offshore watches but here comes yet another new timepiece, transformed by the metal that shapes it.
Audemars Piguet's timeless Royal Oak Perpetual Calendar has taken on a titanium tint — Grade 5 titanium, to be exact. Now, I normally wouldn't be able to tell you the difference between titanium grades if my life depended on it but, luckily, we've got some help from experts.
Really, all there is to know about Grade 5 titanium is that it's twice as strong as Grade 9, another common iteration of the metal. Grade 5 titanium is not a user-friendly material: it's a poor choice for cost-effective watchmakers because its density wears out milling tools and its sensitivity to heat demands especially slow fabrication.
Audemars Piguet ain't worried about cost-effectiveness, of course, it's only interested in devising the best timepieces money can buy.
It didn't have to craft the Royal Oak Perpetual Calendar from Grade 5 titanium, but it did so that the watches' wearers can reap material benefits like titanium's featherweight feel and corrosion resistance. Further, the 9.5mm-thick case and bracelet have been satin-brushed and polished by hand for a fine matte finish befitting the artistry of this watch's sapphire case back and two-tone, Grande Tapisserie dial.
If you're tough (and wealthy) enough to tackle this titanium timepiece, pony up $80,000 for the titanium Royal Oak Perpetual Calendar when it launches in America this month, seeing limited international availability in October.