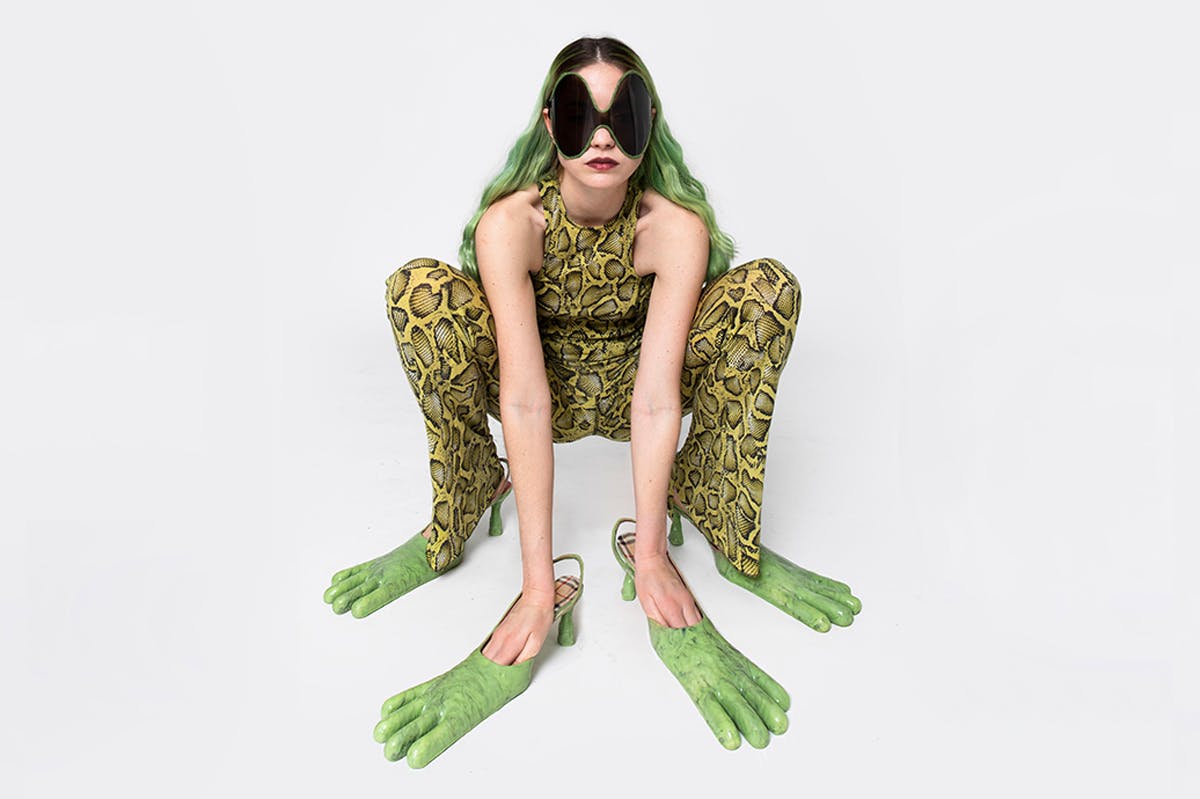 Earlier this year Beate Karlsson revealed her monstrous inaugural collection for AVAVAV. Now she's back with more ogre-inspired footwear for a second drop.
Once again, the cult, Florence-based label is spinning other brands' trash into treasure by repurposing luxury threads. "We are sourcing all of our deadstock fabric from local warehouses," Karlsson tells Highsnobiety, "big and small, around Florence where we've built up connections throughout the years."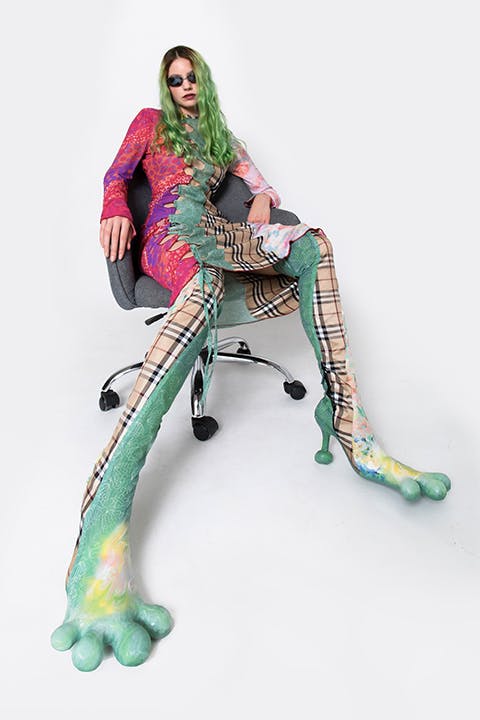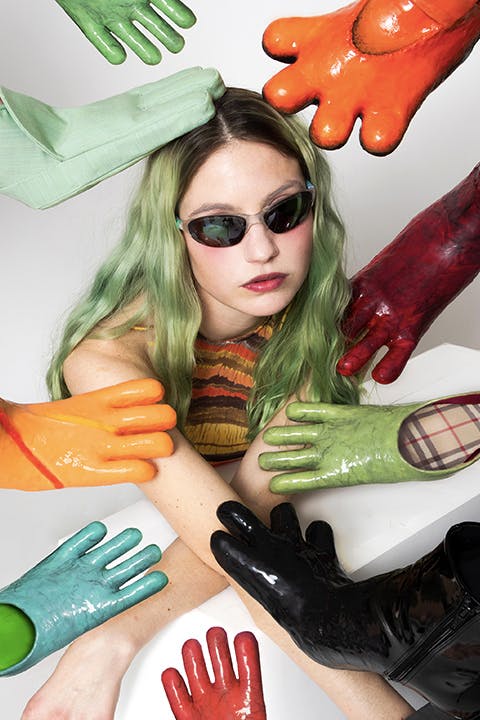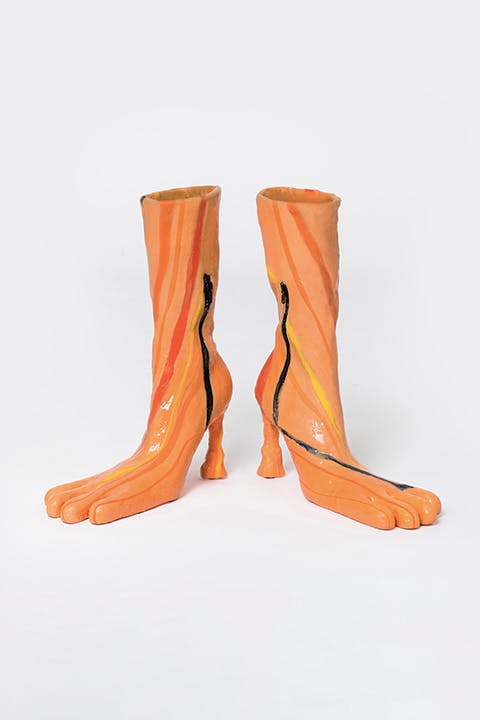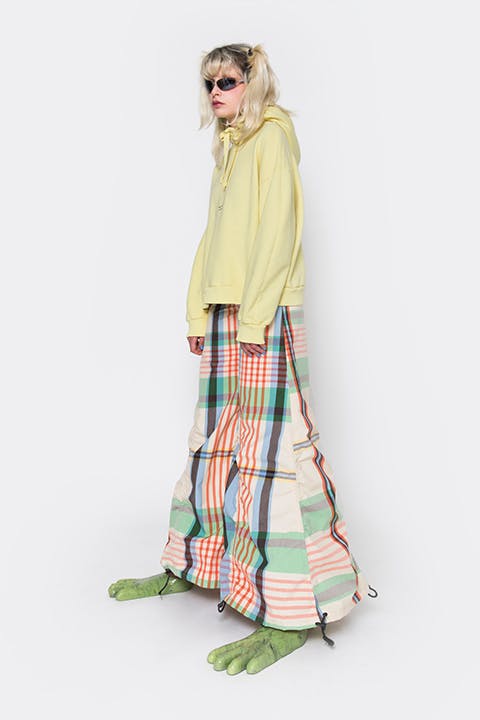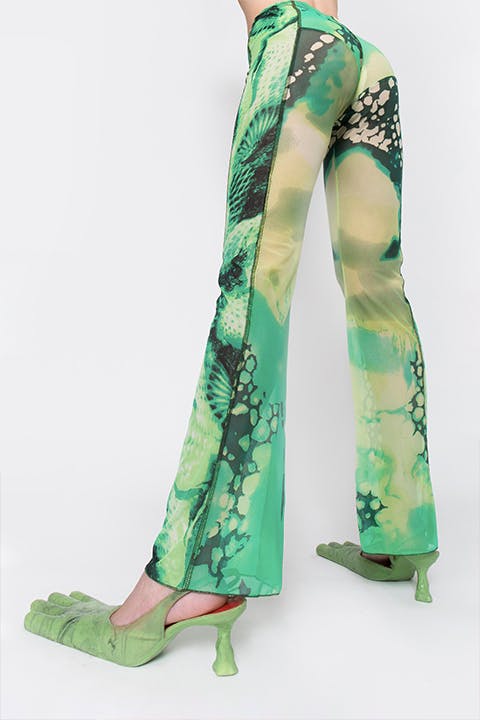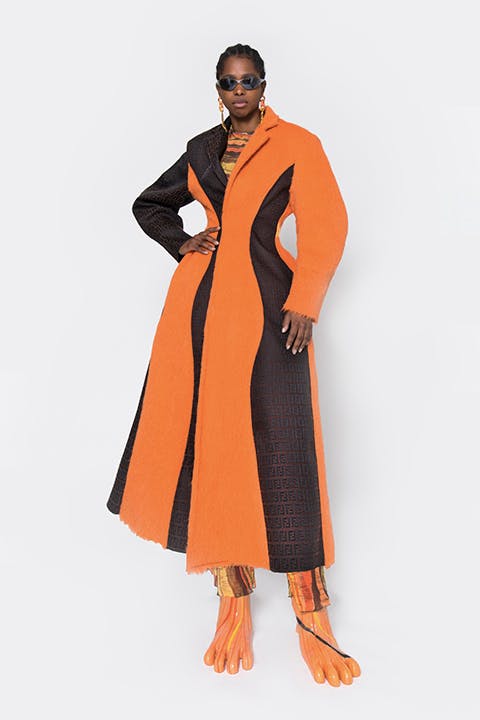 "About 80% of the collection is made from deadstock and the rest is from stock" she explains. "We aim to make all of our pieces from leftover fabric, but for some qualities, it's a bit tricky finding good recycled options. For now stock feels like a suitable supplement to our collections."
AV didn't ask Burberry, Fendi, or Jacquemus for permission - instead, they looked to trash containers and deadstock warehouses. From here, the new drop started to gain shape. "Every time we source fabric for a new drop we need to adapt our collections to what we find," says Karlsson. "Since many luxury brands pass through Italy in their production chains it's quite common to find luxury fabric and it is often branded."
For the latest collection, Burberry, Fendi and Jacquemus, and other designer labels become interesting design details. "We decided to put them into the collection since we think it pushes our policies," she explains. Although they are a small brand, they hope to open up a conversion on sustainable production and adapting to the current challenges." We feel that using branded deadstock fabric from some of the most iconic brands in the world could be an effective vehicle to comment on some of the most pressing topics of the industry." 
In the new collection, you can find a universe of deadstock patchworks - including an expansion of their much-talked-about four-toed shoe line, a cut-out dress featuring a classic checkered pattern, and an FFFF decorated coat.
Tracking the origin of the material is easy, as it's all tallied on the tag. One pair of shoes comes for example as 33% Burberry, 33% Jaquemus and 100% Avavav. Shop the entire range via AVAVAV's online store while supplies last.