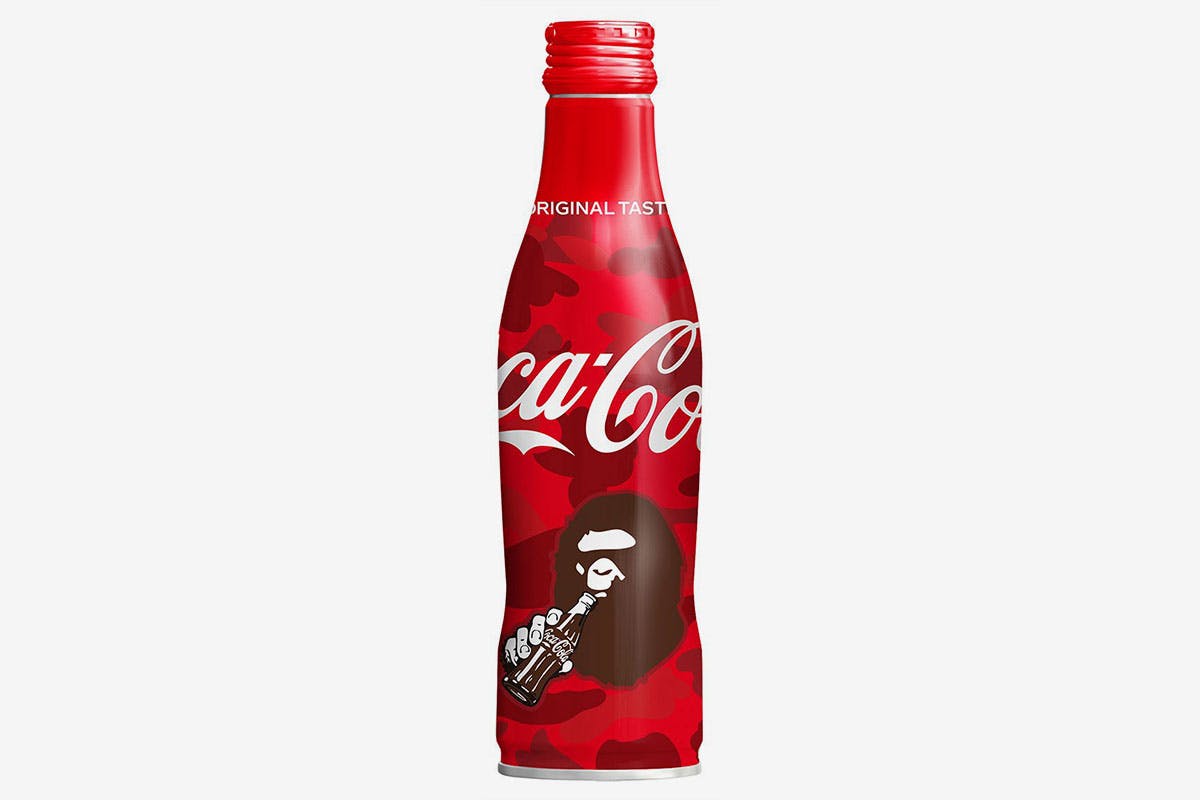 Coca-Cola and BAPE have linked up once again, this time with a refreshing new take on the iconic coke bottle. The collab arrives complete with bespoke packaging and graphics.
The collaboration takes on the slim 250 ml aluminum bottles, which are unique to the Japanese market. BAPE offers two signature designs created around classic Coca-Cola imagery and colors.
On one bottle BAPE's iconic APE HEAD sits beneath the company logo, set against a red FIRST CAMO-inspired backdrop. On the second bottle, Baby Milo sips coke on a plain red background with stylized "A Bathing Ape" branding underneath.
Both BAPE bottles will be available exclusively via Amazon JP on May 25.