The staple of every good sneaker rotation is a tried and trusted pair of beaters. While hyped collaborations are often great to stunt on Instagram with, they aren't the most practical sneakers. You're (probably) not going to wear your OFF-WHITE x Nike Air Jordan Is to a muddy festival or when it's raining out — and if you are, then props to you.
That's where a trusty pair of beaters come in. They're essentially a shoe that you can throw on with any outfit, at any time, and in any condition because you don't really care what happens to them. There's no one model or brand that is universally considered a beater. What constitutes a beater varies from person to person — some might consider affordable sneakers like the Vans Sk8-Hi or a pair of Nike Air Force 1s a pair worth beating to death, while other sneakerheads might discover that one of their favorite "hyped" sneakers just naturally becomes a beater over time.
Beaters are often shunned because of the way they look (literally beaten up) but they're one of the most important sneakers in anyone's rotation, which is why we've reached out to some OG sneakerheads and industry insiders to find out what their favorite beater is and why.
Scroll below to find out what the likes of Emily Oberg, Vivian Frank, Julz Goddard, and Josh Luber slip on when they just don't GAF.
Sebastian Hellström — Caliroots, Head Buyer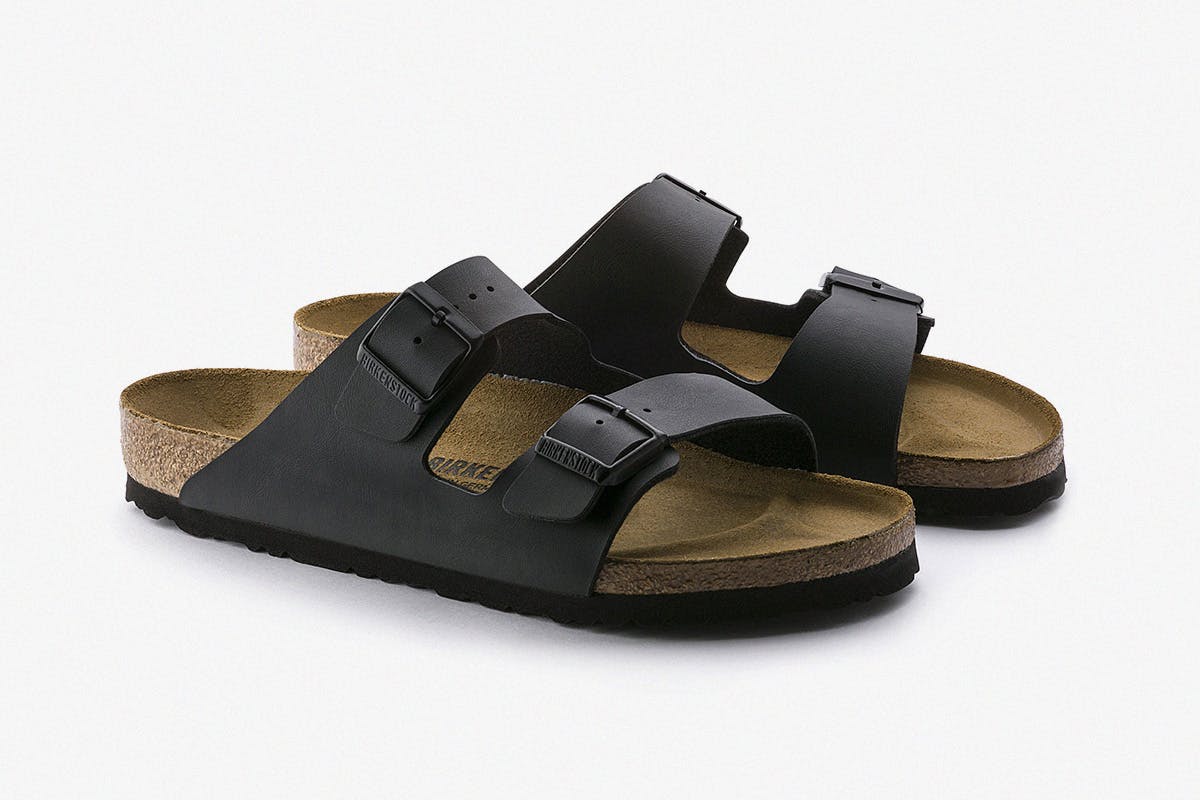 "This summer the weather has been fantastic (here in Sweden we're not so used to that), so I've been wearing Birkenstocks a lot, perfect for backyard BBQs or the beach. Otherwise, I think the New Balance 990 is perfect for summer - super comfy, great with shorts and takes you from the city to the archipelago."
Emily Oberg — Creative Consultant
"The new balance 990 is my favorite beater shoe. I always wear them when I go hiking so they get messed up pretty easily, but I think they look good when they're a bit dirty. They're also one of my comfiest shoes so I have a lot of pairs on ice if I ever need to replace them!"
Herbert Hofmann — Voo Store, Head of Buying & Creative Director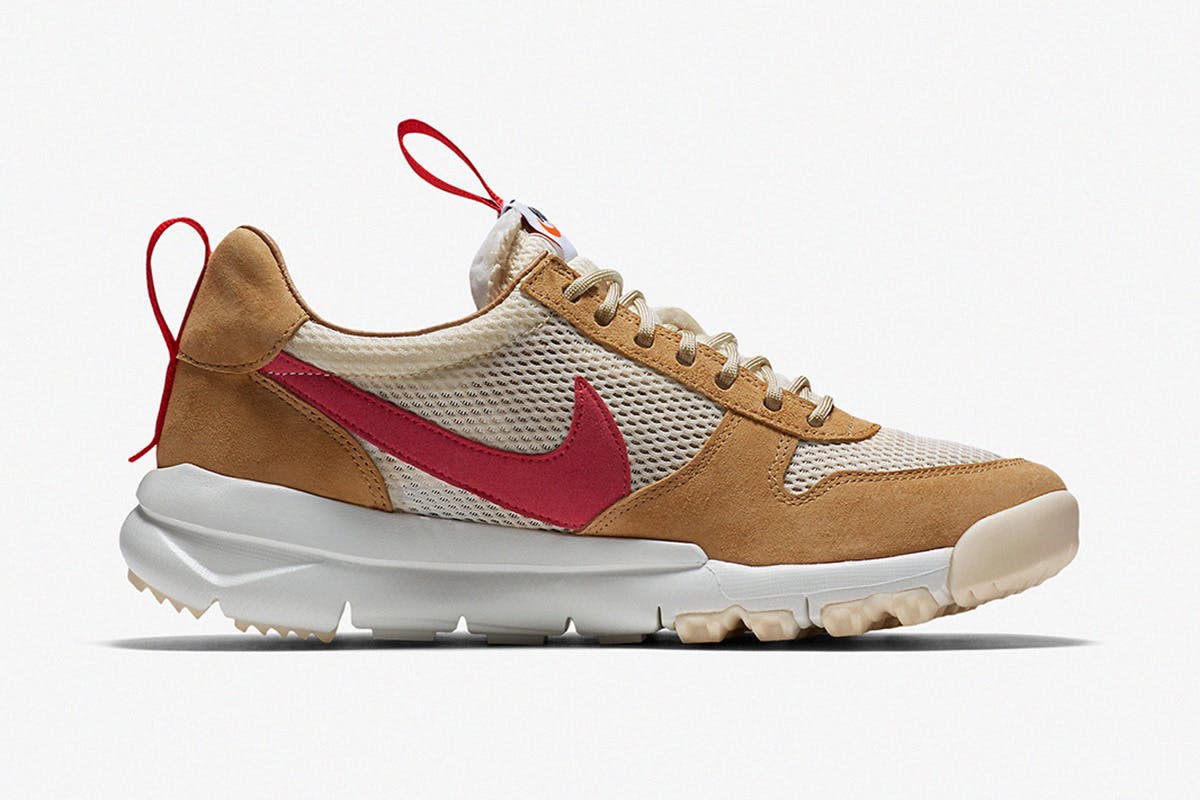 "I immediately think about the Nike Tom Sachs Marsyard shoes — it's a bit weird because they are so precious to me but at the same time Sachs' approach/manifesto is to wear the shoe till it dies and I like that idea. The rough finishing does the rest to make it easy to wear and to not care too much about destroying them."
Francky Bendahan — Sneakerness Paris
"My favorite pair of beaters for the last few months has been the first all-black Nike Air VaporMax "Lab" edition. They're comfortable for daily use, whether that's at work, in a suit, or wearing something more casual. I'm going to rock them until the Air unit cracks!"
Vivian Frank — YEEZY TALK WORLDWIDE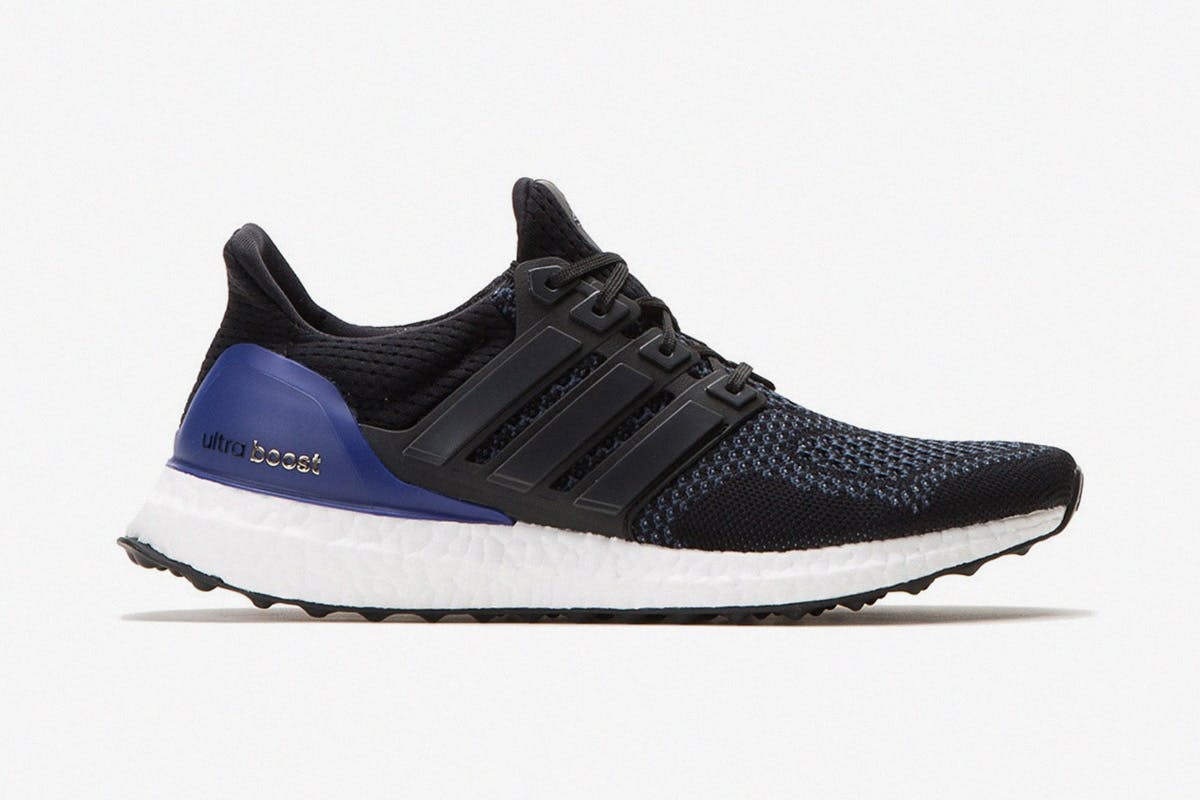 "My favourite pair of beaters in my rotation would have to be the adidas Ultra Boost. I have more than just one pair of beaters but the Ultra Boost is by far the most comfortable. I have a few pairs of Ultra Boosts that I rotate between to keep them semi fresh."
Thomas Lindie — Hanon Shop, Marketing Manager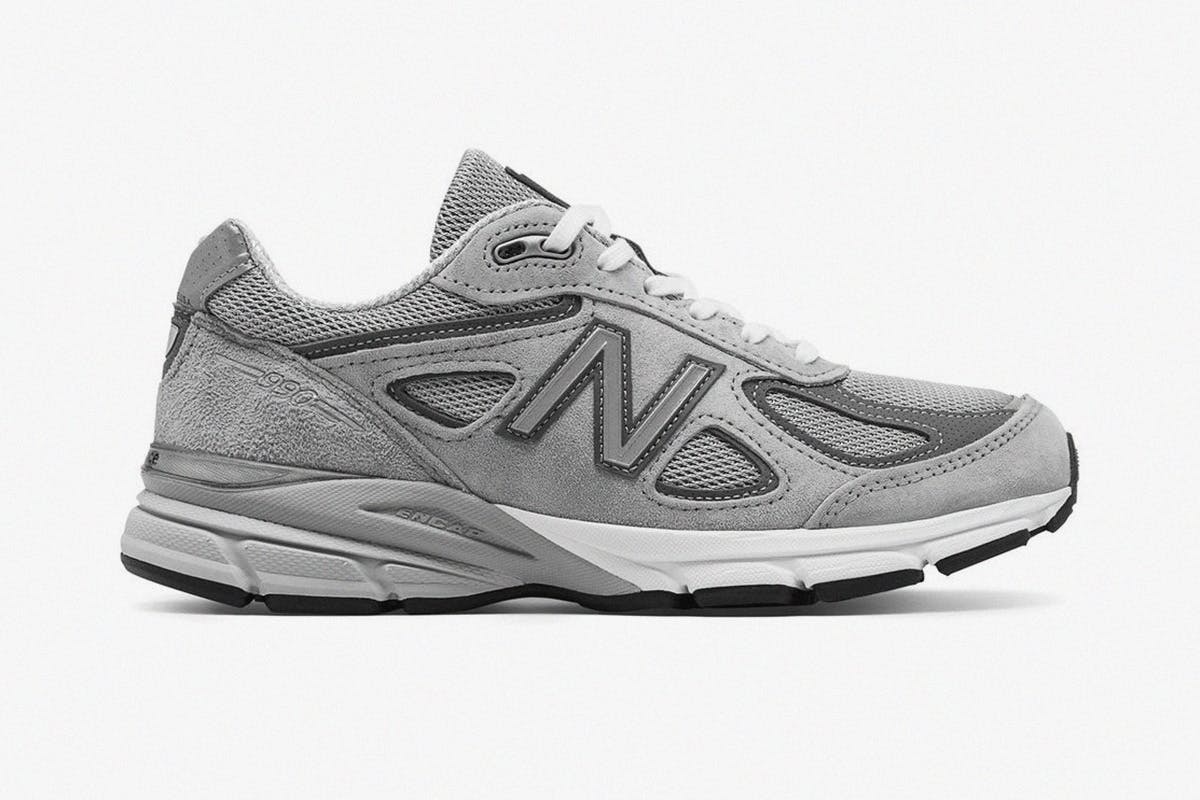 "The New Balance 990v4 in classic grey is an easy choice for me; it goes with everything and looks better with a bit of wear. Dad shoes are everywhere right now but NB have been doing it for decades and the 990 silhouette is timeless. One of the most important things for me when it comes to a beater is comfort and it doesn't get much comfier than the 990v4."
Julz Goddard — YesJulz, Founder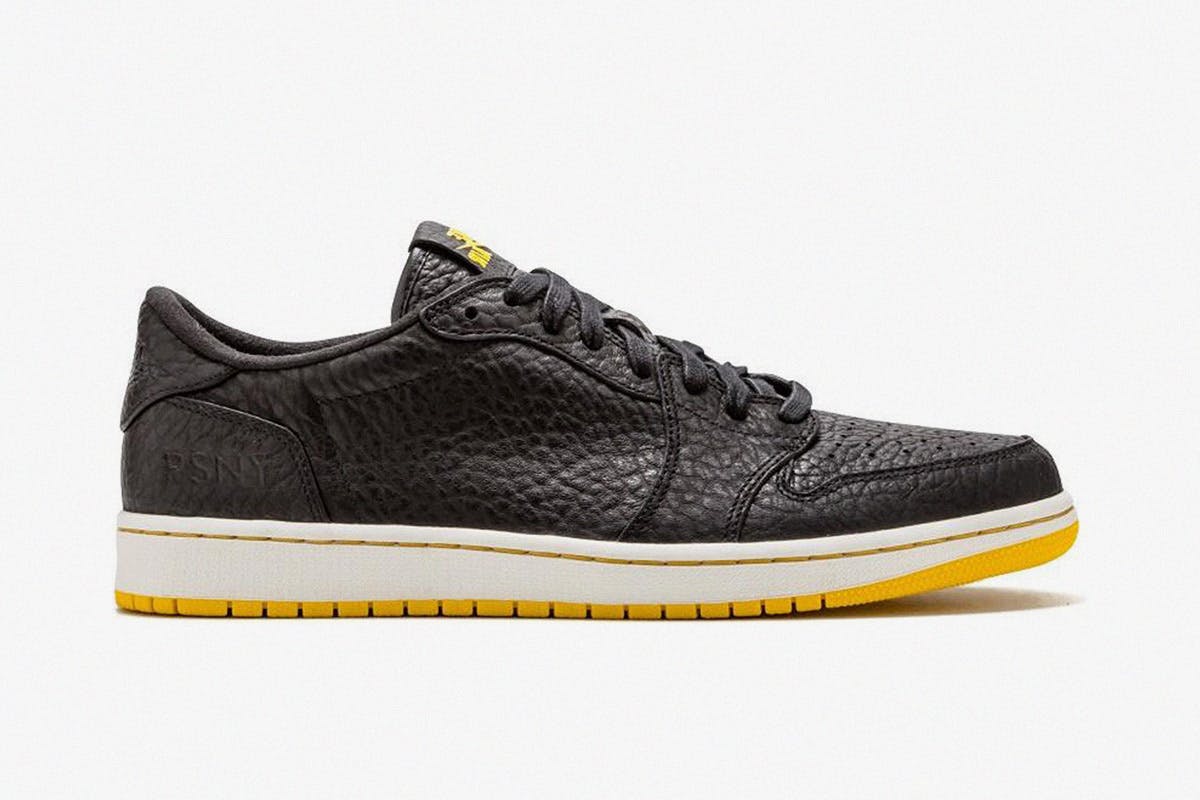 "The PSNY x Nike Air Jordan 1 Low. I usually travel a lot during the summer but this year I am more focused on staying home & building a solid foundation on the west coast. It's all work, no play for me right now  so I don't have much time to spare thinking about my outfit. These PS 1 lows are the perfect pair to throw on with anything when I'm in a rush. They are that extra bit of sauce, without the effort. Never fails."
Greg Selkoe — Wanderset, CEO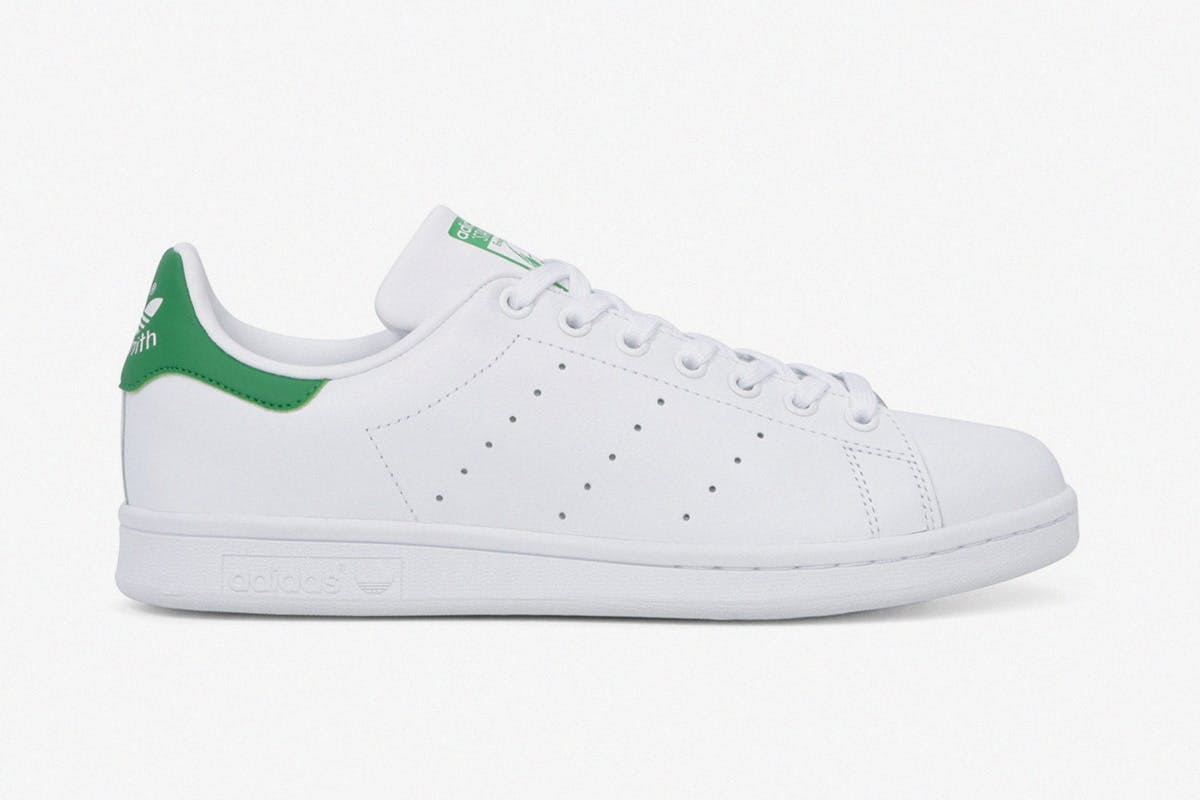 "The adidas Stan Smith is an unassuming classic that goes with any look from groomsmen in summer suits to gamers rocking them with their team uniforms at Fortnite battles. Fresh from the box, Stans' simplicity is what allows them to evolve with a person's active lifestyle. It's pretty much an all-city, party, travel, sport, and leisure sneaker whose character shows through time like a worn pair of 501s."
Abe Burmeister — Outlier, Co-Founder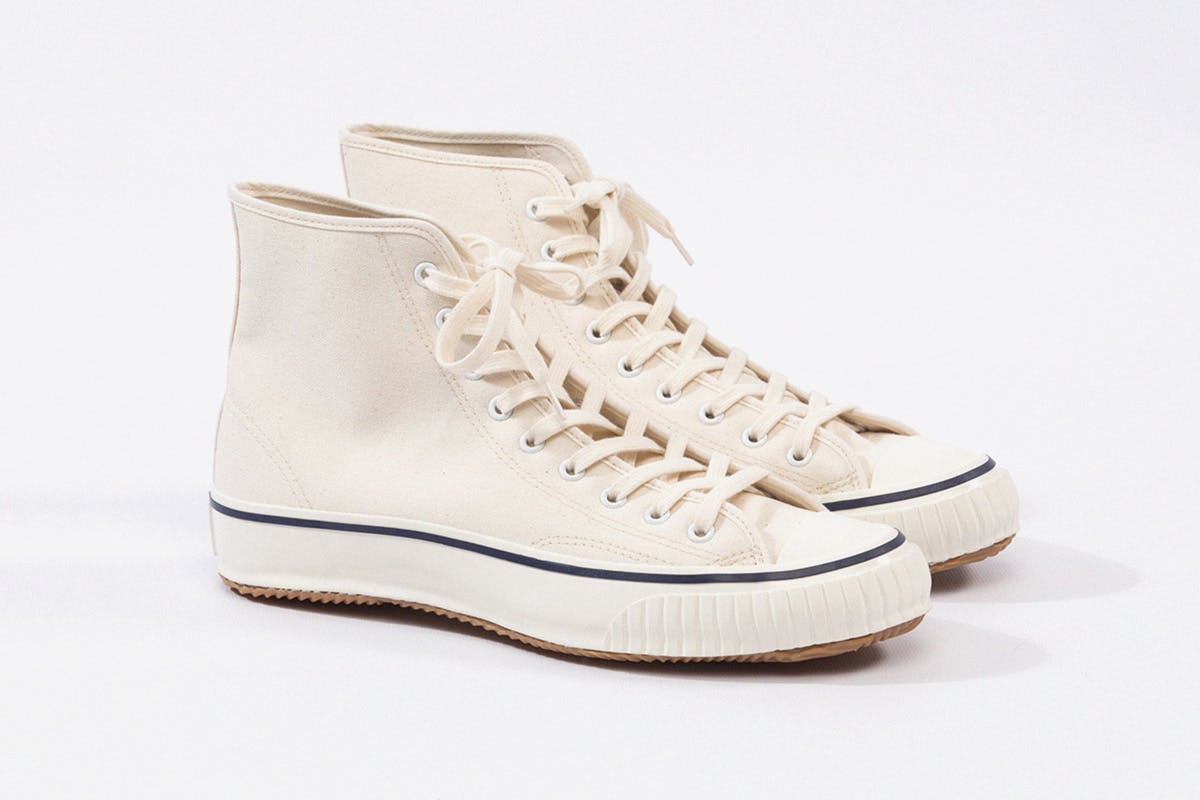 "With a true beater the brand doesn't matter. My beaters are always white canvas sneakers with vulcanized soles, whatever pair seems to be using the most heavyweight materials at the moment. Right now I'm on a pair of Standard & Strange x TSPTR high tops, before that some Shoes Like Pottery low tops and the Chuck Taylor 1970s are always a solid option too."
Tyler Clemens — Outlier, Co-Founder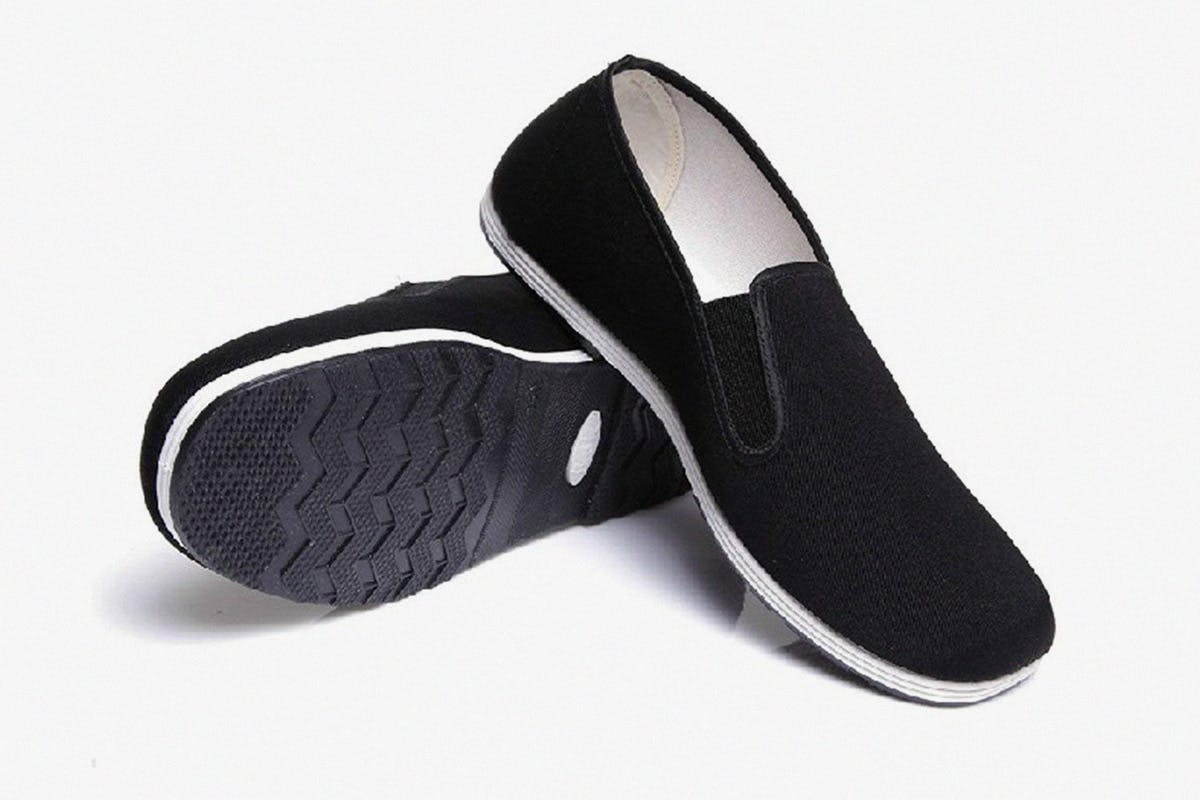 "For me, my beaters are something I use for the bodega, beach and backyard. A perfect beater is something that slips on easy, packs down, use indoor/outdoor, and you really love but don't care about, so I wear my UNOW Wing Chun shoes. The perfect bodega beaters."
Drew Hammell — @NikeStories "My favorite is the Air Max 95 OG Neon - it's a comfortable, functional sneaker I wear several times a week. They're easy to throw on whenever I need to run an errand or can't think of anything else to wear to work. If I was forced to get rid of all the shoes in my collection and could only keep one pair, it would be the AM95s."
Ilya Grebenshchikov — BRANDSHOP, CEO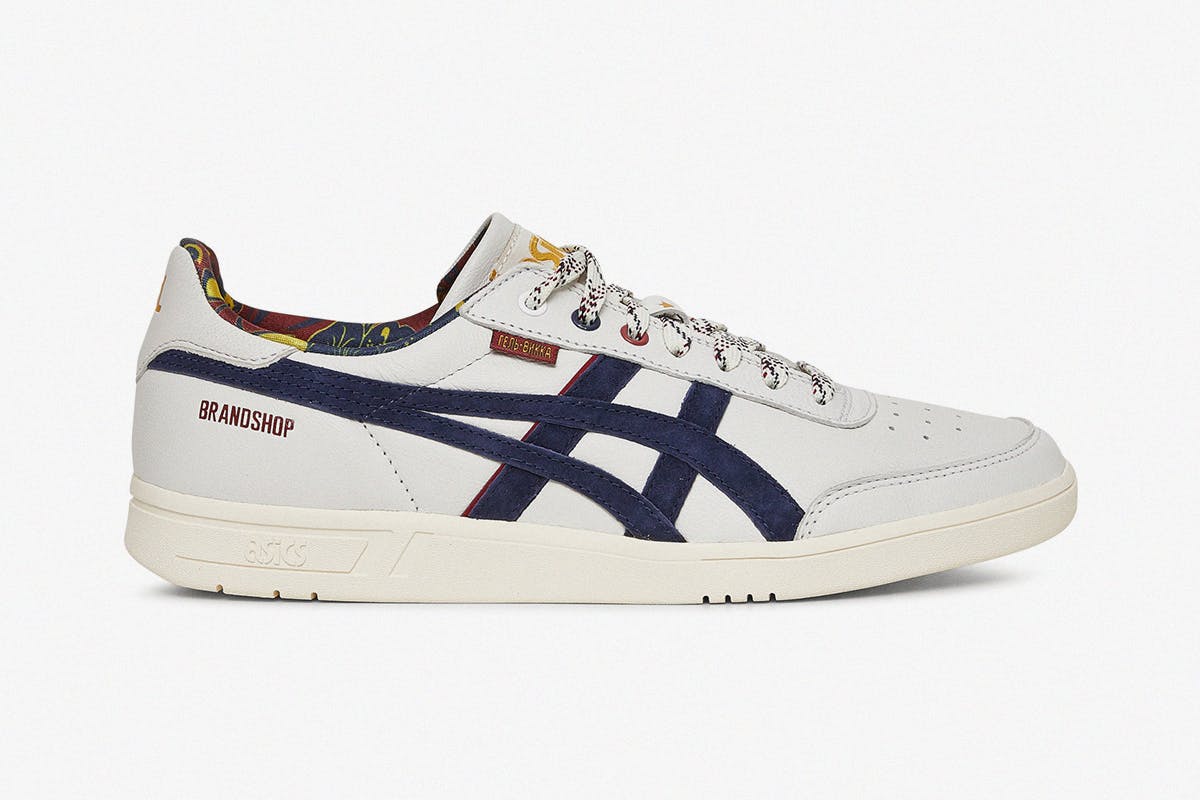 "Our ASICS collaboration came in two colorways; white and burgundy. The collection was inspired by the flags of the USSR and the Russian Federation and — keeping things traditional — we looked to Khokhloma and Gzhel to develop our own colorway of patterns that we placed inside the shoe. I have both pairs and as one of the designers of this shoe it's hard to choose which one is best."
Josh Luber — StockX, CEO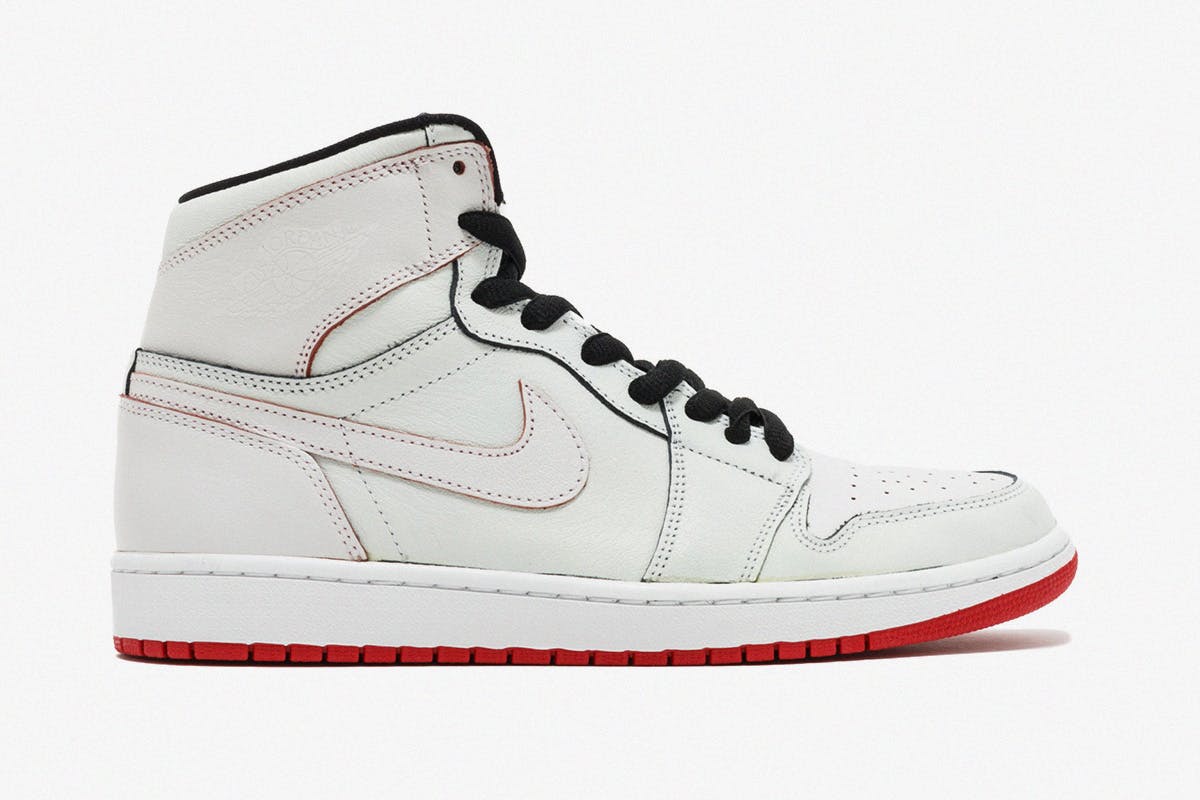 "The Nike Air Jordan I "Lance Mountain" in white. I have seven pairs, three are completely beat while one is in rotation. Three are waiting on ice. It's a Jordan I, so I don't have to explain why that silhouette is perfect for everyday. It's white so it goes with everything. The black tongue and laces, combined with colored soles (one red, one blue) add just enough uniqueness to it that it doesn't impact the universal wearability of an all white shoe, but also is more than just white. And the paint layer that is supposed to chip off provides a phenomenal extra layer of protection when you are walking a lot, particularly on the dirty streets of NYC. I may not always wear the Lance Mountain White when I'm in NYC, but I promise you I always have a pair with me whenever I visit."
John Seymour — Sweet Chick, Owner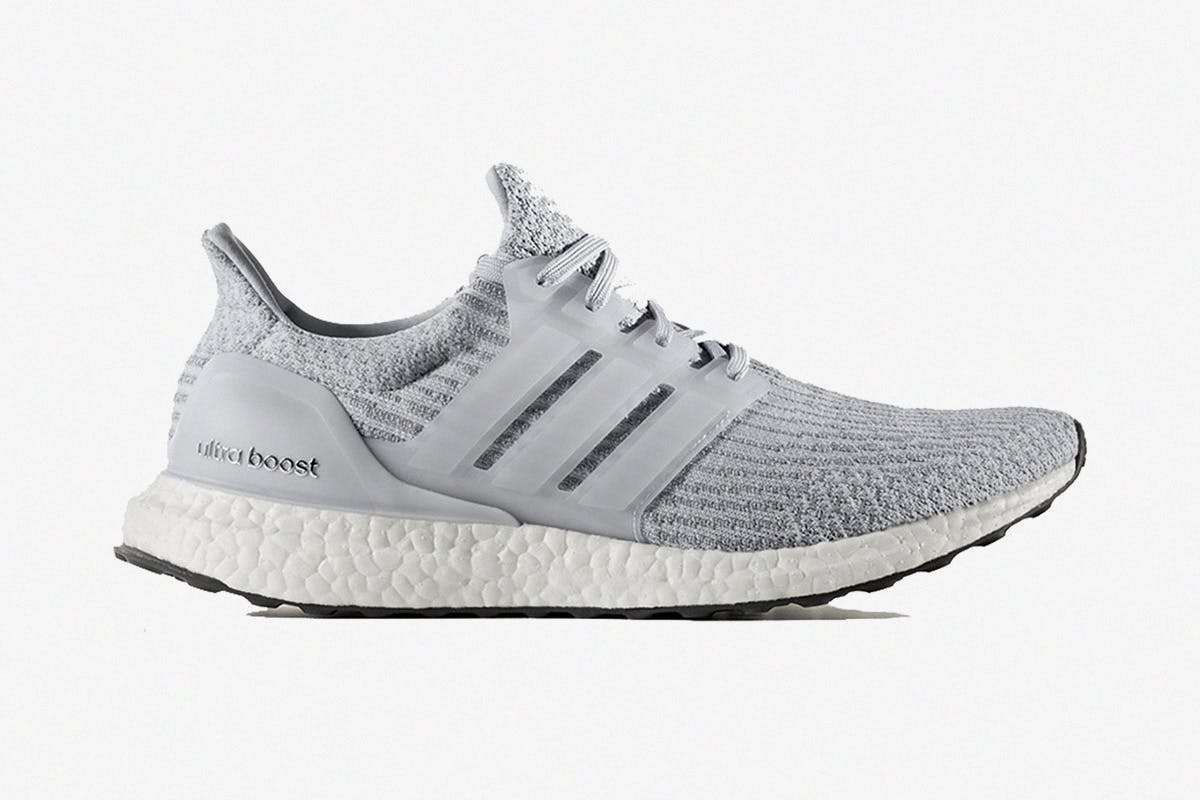 "Grey adidas Ultra Boost. It's most comfortable shoe of all time, you can't see stains well on them, you never have to lace them, and you can throw them in the wash quick."
Aljoscha Kondratiew — Solebox, General Manager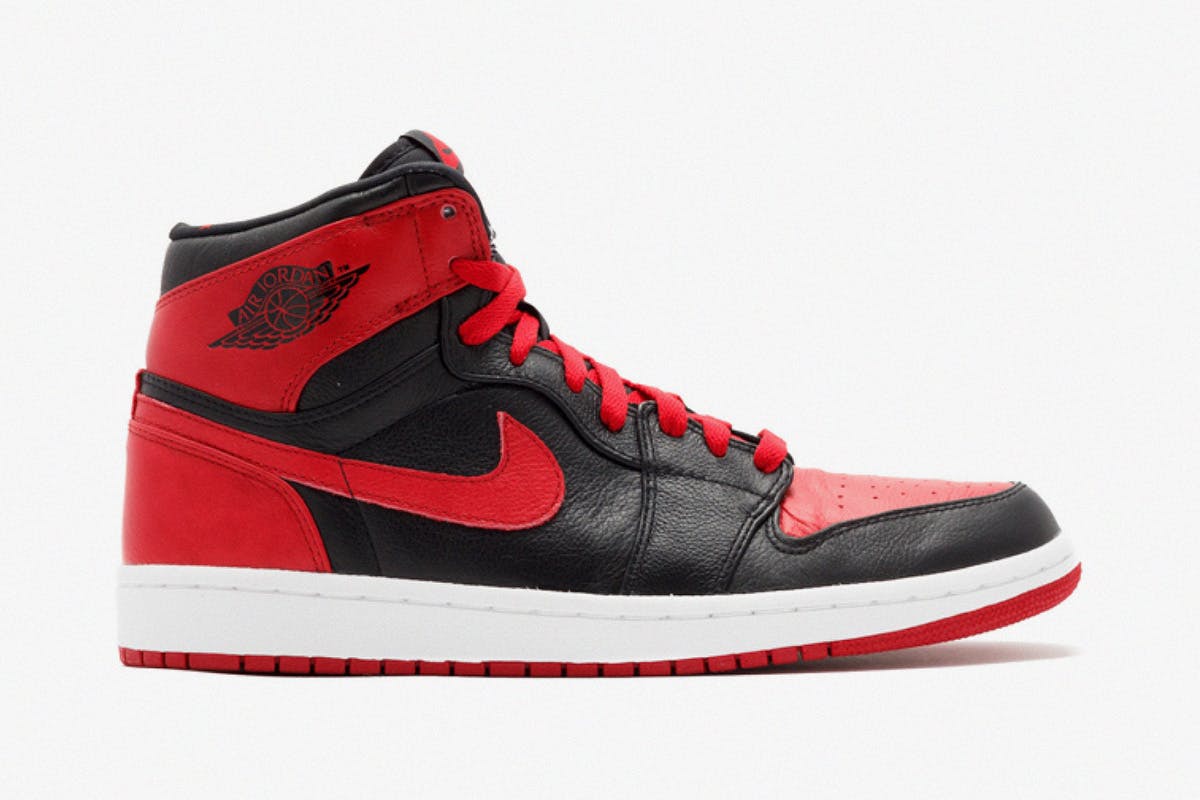 "The Jordan Banned 1 is a true classic. When they released the Banned version, Jordan Brand wasn't doing the remastered versions yet but the Banned was ahead of its time considering the quality of leather Nike used. Plus, they were one of the first Retro 1s with the Nike Air branding on the tongue, so I wore these a lot back then. Now they are so broken in and — because they go with literally any type of pants and style — they are a staple in my sneaker rotation."
Dennis Todisco — Twitter, Global Head of Community at Niche
"I know it's a bit counter and a younger me would cringe at the creases I've put into these CDG x Supreme x Nike Air Force 1, but there's something unique about the eye print fading while the laser engraving holds bold. Besides the fact that a lot of people wear plain AF1s and it's nice to have an elevated version; the feel of the AF1 on-foot is to me as comfortable as it is nostalgic. A few Jason Markk wipes here and there to keep them clean and I'm good to go."
Dan Freebairn — Kickposters, Founder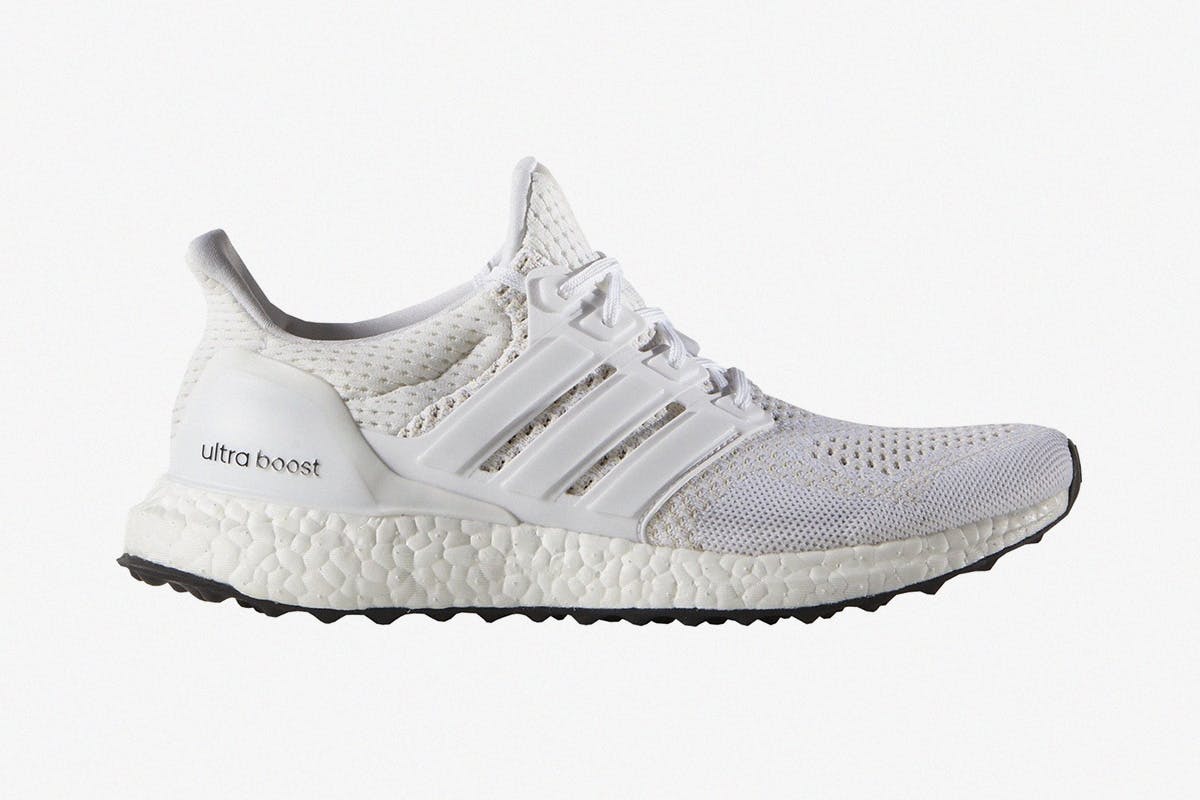 "I'm a sucker for all white shoes, so the first White Ultra Boost 1.0 was a must cop, I actually picked-up two pairs. One pair stays tucked away only to be worn in the summer, while the other pair became my beaters. White Primeknit may not be the most practical when it's wet, but they're comfortable, easy to rock with any outfit and with a quick spin in the washing machine, they can look close to brand new again."
Bernie Gross — Extra Butter, Co-Creative Director
"The Nike Air Max 90 Infrared. It's a classic Nike colorway and the model silhouette looks good with both shorts or pants. The more you beat them, the more vintaged they look. Any retro works best as a beater because they end up looking more like an actual OG pair."
Matt Welty — Complex, Sneaker Editor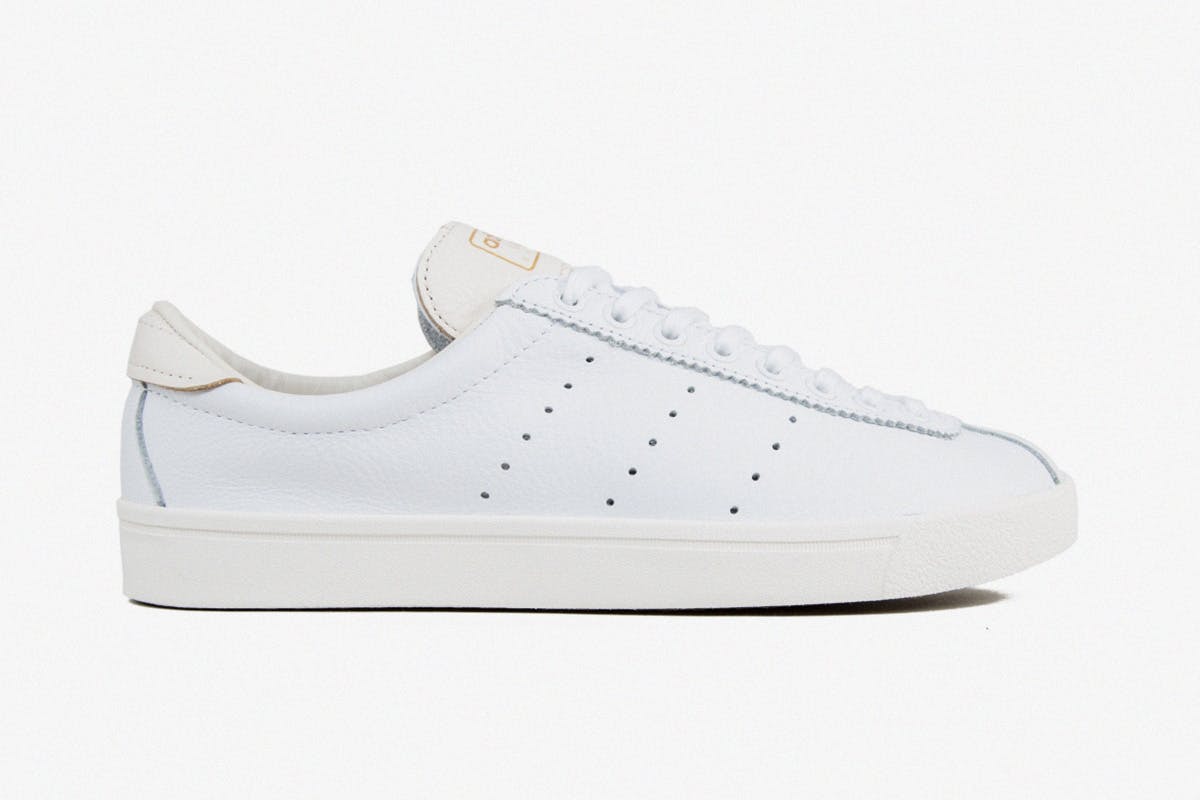 "Everyone needs a pair of white sneakers for the summer. Instead of grabbing another pair of Stan Smiths, I went with the Lacombe from the Spezial line. The leather is the softest I've ever felt on a shoe, due to the model not having a liner. And I've spilled a few beers on them already. Nothing a beater can't handle."
To stay updated on everything happening in the sneaker world, follow @Highsnobietysneakers on Instagram, check our sneaker release date calendar and subscribe to our sneaker chatbot on Facebook to receive lightning quick updates to your inbox.