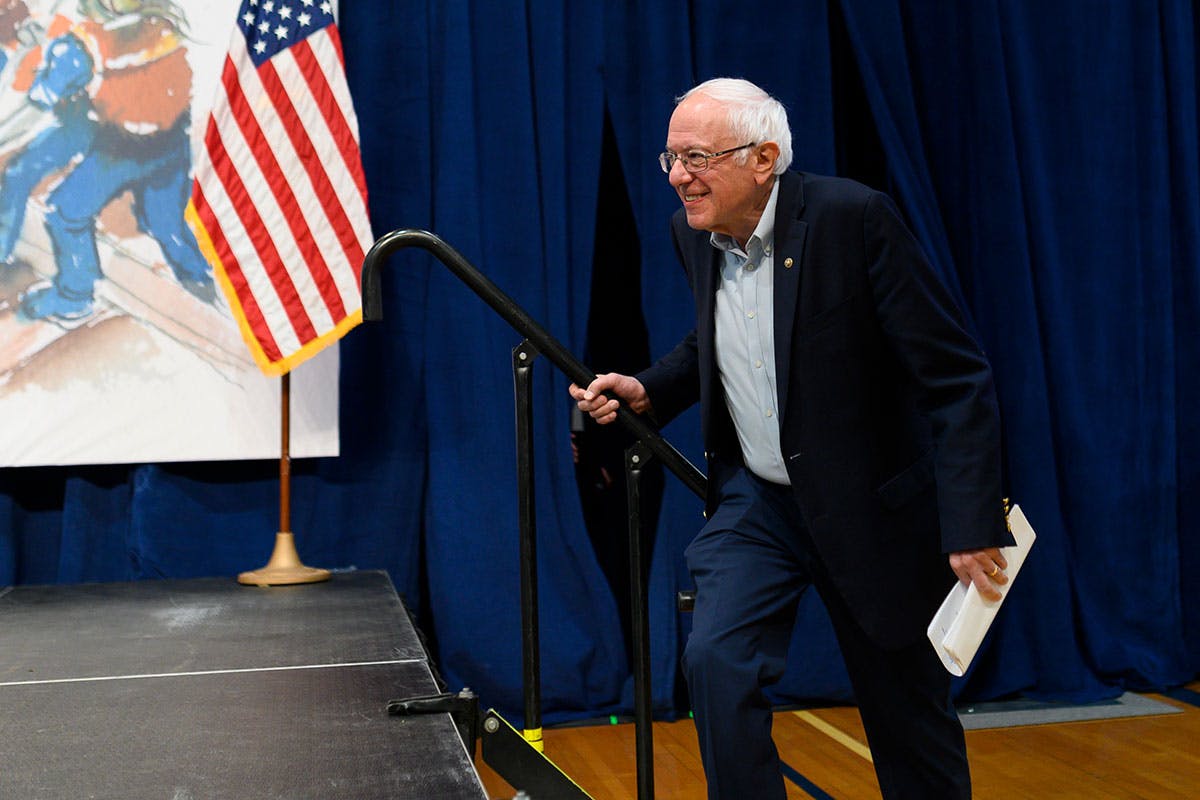 On Thursday, Senator Bernie Sanders took his campaign trail to Morehouse College in Atlanta. Before giving his big speech, Sanders made an even grander entry, walking onto the stage to Travis Scott and Young Thug's banger "Pick Up the Phone."
When Sanders walked up the stage with the trap song blaring the crowd errupted into booming cheers. The 78-year-old's song choice shouldn't be shocking to supporters. After all, since he announced his bid for president, Sanders has been endorsed by a number of the music industry's biggest stars, including Cardi B ,Killer Mike,  T.I. and most recently Ariana Grande. Watch the senator strut his stuff to La Flame's hit song below.
The video of Sanders has since made the rounds on the internet and people have had a lot to say. Here's how Twitter reacted to Bernie's song choice.
Bernie for President
This really is the ATL
But Bernie, do you really listen to Young Thug? ?