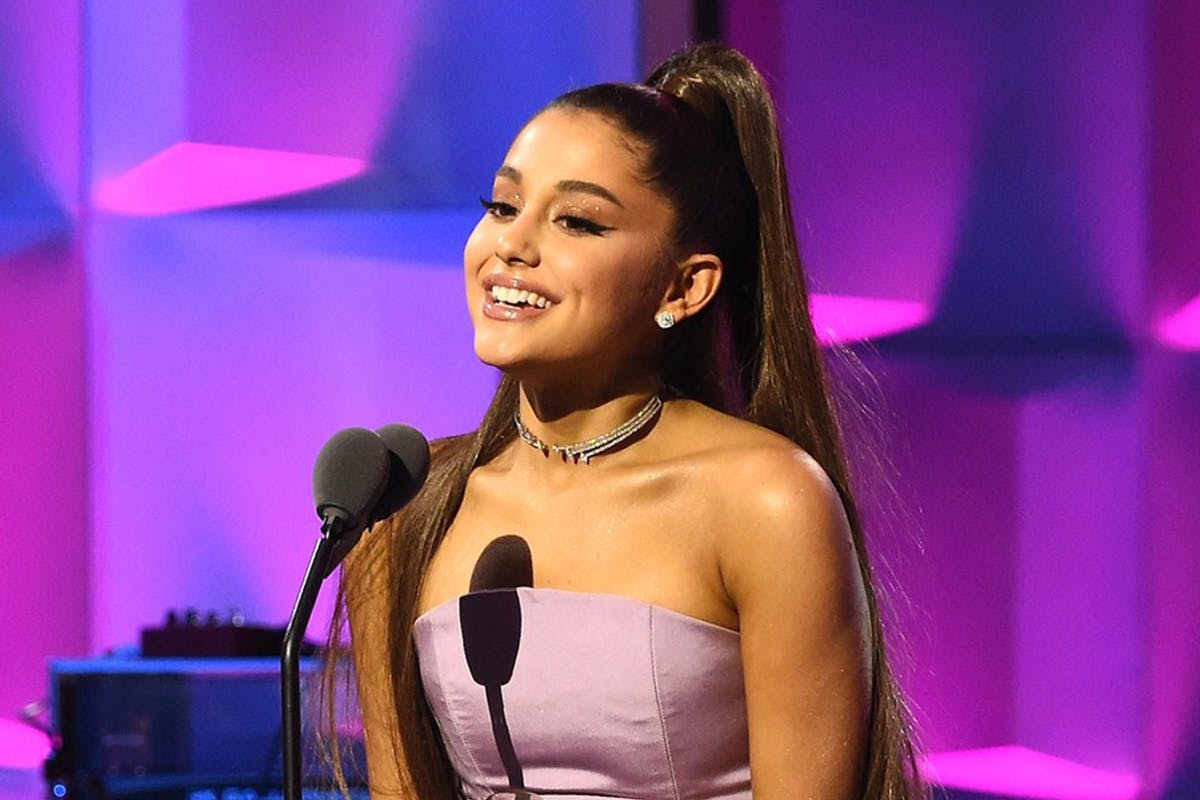 It looks like Ariana Grande may be the latest celebrity to endorse Presidential candidate Bernie Sanders. The two met after the singer's show in Atlanta and showed each other support on social media.
The Vermont Senator was in town for the Presidential debate and made a stop at Ariana Grande's show at the State Farm Arena. After their meeting, Ariana Grande posted a picture of them together, with a caption that sounds like a lot like an endorsement.
"MY GUY," Ariana Grande writes, "Thank you, Senator Sanders, for coming to my show, making my whole night and for all that you stand for!!! I'm so proud of my fans for paying attention and getting involved. We adore you! Also... I will never smile this hard again."
Bernie Sanders reposted Grande's post, also showing love to the singer: "I want to thank @ArianaGrande for not only being a wonderful entertainer," Sanders says, "but also for being such an outstanding advocate for social justice. We must all be prepared — like Ariana has shown — to fight for everyone who is struggling."
This isn't the first time that Grande has been involved in politics. Earlier this year, the singer drove record voter registration numbers after she partnered with non-profit group HeadCount to register prospective voters during her "Sweetener" tour.
In her endorsement, Grande joins Cardi B, Killer Mike, Big Boi, and Diplo in backing Senator Sander's candidacy.