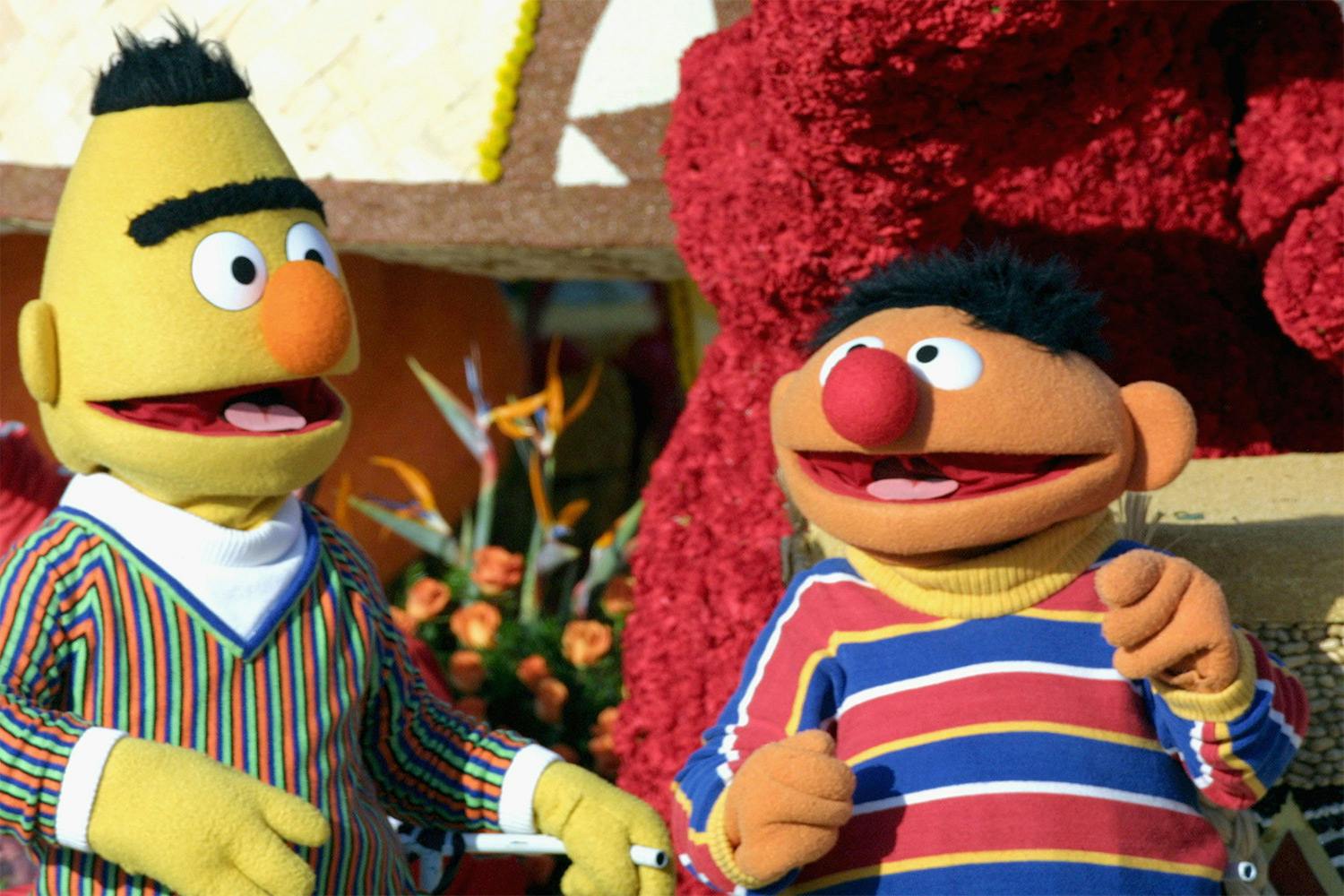 UPDATE 9/18/2018 4:55PM ET: Sesame Workshop released a statement to deny the claims about Bert and Ernie's sexuality, claiming that puppets "do not have a sexual orientation." Sesame Street creator Frank Oz also shut down Mark Saltzman's allegation.
Beloved characters Bert and Ernie from Sesame Street have been confirmed to be gay couple, according to writer Mark Saltzman, who previously wrote scripts and songs for the show, in an interview with Queerty.
Mark Saltzman is also gay, and told Queerty that the characters Bert and Ernie reflected his personal life, as they were essentially muppet versions of him and his former partner Arnold Glassman.
"I always felt that without a huge agenda, when I was writing Bert & Ernie, they were [out]," Saltzman explained. "I didn't have any other way to contextualize them... I don't think I'd know how else to write them, but as a loving couple."
Additionally, Saltzman reveals that Bert and Ernie aren't the only queer characters, as he hints that other muppets in the show like Snuffleupagus were created to appeal to LGBTQ viewers.
"Snuffleupagus, because he's the sort of clinically depressed Muppet… You had characters that appealed to a gay audience. And Snuffy, this depressed person nobody can see, that's sort of Kafka! It's sort of gay closeted too."
For the full story, head over to Queerty.
In other life news, Cardi B denies responsibility for posting a transphobic meme on Facebook.