We may spend most of our time talking about designer garms and fresh kicks, but we know there's a whole lot more to looking and feeling good than what you're packing in your closet. Groom Service is your no-BS guide in how to look, smell, and feel better. This week, we're giving you the lowdown on how to up your olfactory game.
Why does your cologne always wear out by noon? And why does nobody else seem to have this problem?
No, you're not alone in this. Lots of guys are befuddled when it comes to making their cologne last all day. But if your friends can still smell as fresh at 8 p.m. as they do at 9 a.m., you can, too — we promise.
One reason for a muted musk might be because your sense of smell adapts to a scent over time and can no longer pick up yours as readily as others'. But people should really still be complimenting you well into the afternoon, and if they're not, it's either time for a more flattering fragrance or to fix a few other underlying issues.
Luckily for you, Highsnobiety is on hand to help you maximize your cologne's potency without having to reapply the fragrance every few hours. Just follow these few simple rules and you'll be heaven-scent.
Pick a more concentrated fragrance
If you're wondering why your cologne wears out after a couple hours, it might be because you're using an eau de cologne (EDC). An EDC has a really low concentration of fragrance, which is why they're significantly less expensive than an eau de toilette (EDT) or eau de parfum (EDP).
Many scents come in all three varieties, although brands will also issue standalone products in each category. As a general guide, the concentration of an EDC is 2-4 percent fragrance, compared with 5-15 percent for an EDT and 15-20 percent for an EDP (pure perfume can be up to 40 percent fragrance). The higher the concentration, the longer it stays on you. You can typically apply an eau de toilette in the morning and people will still smell it on you well into the afternoon, whereas an eau de cologne might wear out by noon.
For example, notice how Calvin Klein Eternity comes in both an eau de toilette and an eau de parfum and the latter is much more expensive. That's because it has a greater concentration of perfume oil. The brand doesn't make an EDC of the scent because sometimes EDC concentrations are just too low to be worth marketing. Whenever you can, invest in an eau de parfum.
Pick a scent with a matching product line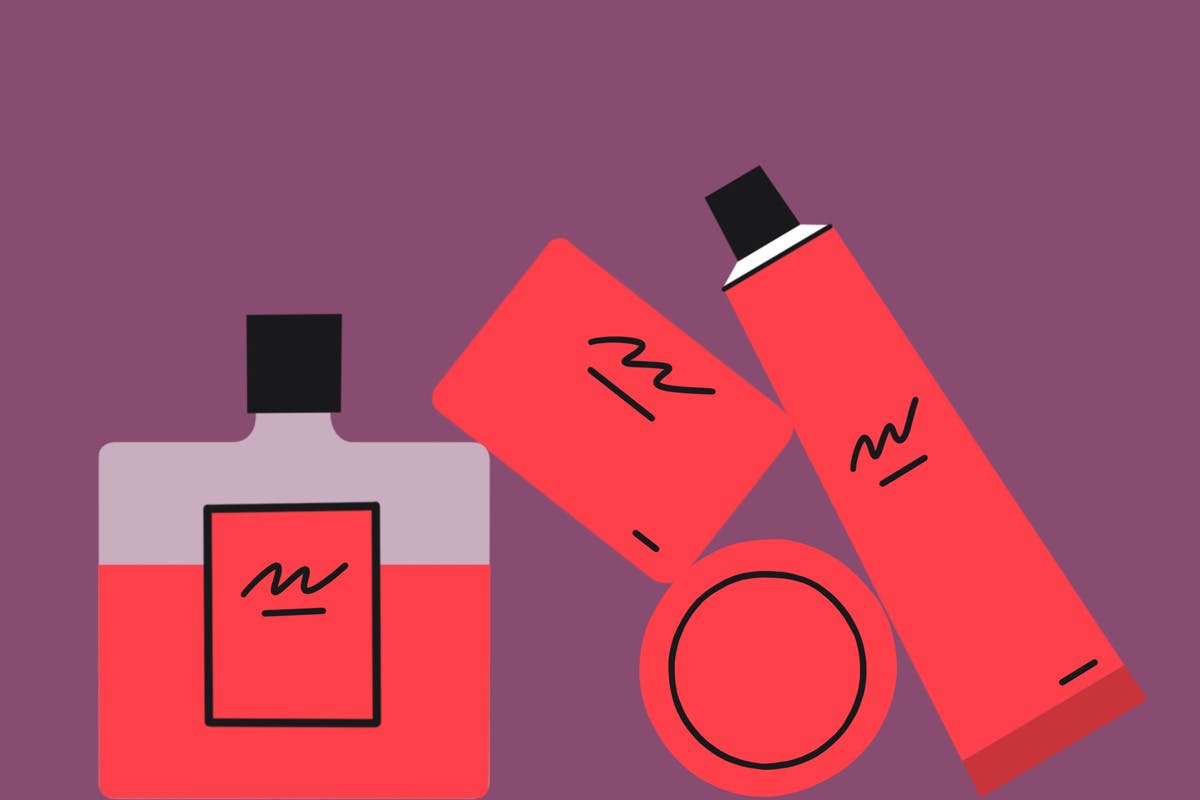 If you google around for fragrance hacks, one thing you'll see is that some people add a small capful of cologne to their favorite unscented body lotion and then mix it up to create what is effectively a scented lotion.
That's not the worst idea, but you're not a product engineer. It's hard to know if it'll be too concentrated, consequently reeking of the scent and possibly even irritating your skin. (If you're going to attempt this, definitely do not apply it to your face.)
Instead of using a hack, why not pick a scent that has a matching lotion in the first place? Apply the lotion to your body, spray on the scent, et voila: you've got double the application while letting the product professionals do their job. Better yet, stick with a whole product assortment built around the scent, like how Claus Porto's Musgo Real line does this with various fragrances. The brand's collections offer cologne, pre-shave oil, soaps, shave cream, and aftershave.
Spray more than your wrist and neck
The pulse points on your neck and wrist are the most important places to apply cologne, as they keep the scent activated (the blood pumping just under the surface keeps the scent warm). But don't stop there. There are also points behind the ears and in the folds of your elbows and knees (actually, you can probably skip that last one). Hit all of these pulse points for maximum effect. One pump each should do it, possibly even overdo it, so be economical — if people's eyes start watering around you, you'll know you've gone too far.
That said, you should still spray a little in your hair and on your shirt or collar. It won't disappear as quickly as it does from your skin, and while you might not get the same warming effect as with a pulse point, you probably won't sweat the product away as quickly. Which brings us to our final point…
Minimize perspiration
When you sweat, you dilute and flush away your cologne. That's why you shouldn't apply it immediately after a shower or in a hazy locker room. Instead, wait until you're dried, changed, and on your way out (please do these things in this order).
Try to stay comfortable throughout the day, avoiding situations or clothing that will cause you to sweat. For this reason, it's also good to wait an hour after working out to apply a scent. Your heart rate will still be high, but you shouldn't be sweating by this point, so in theory, it's the perfect time to apply your fragrance to those pulse points.
Given your pulse points aren't tucked under your shirt or elsewhere under your clothes (knees aside), we don't have much to offer in terms of products that will keep you from perspiring in these spots. Just keep comfortable, with plenty of ventilation wherever you are and cold beverages. Minimize your sweat, maximize your scent.
Next, here's how to have a perfect hair day, every day.