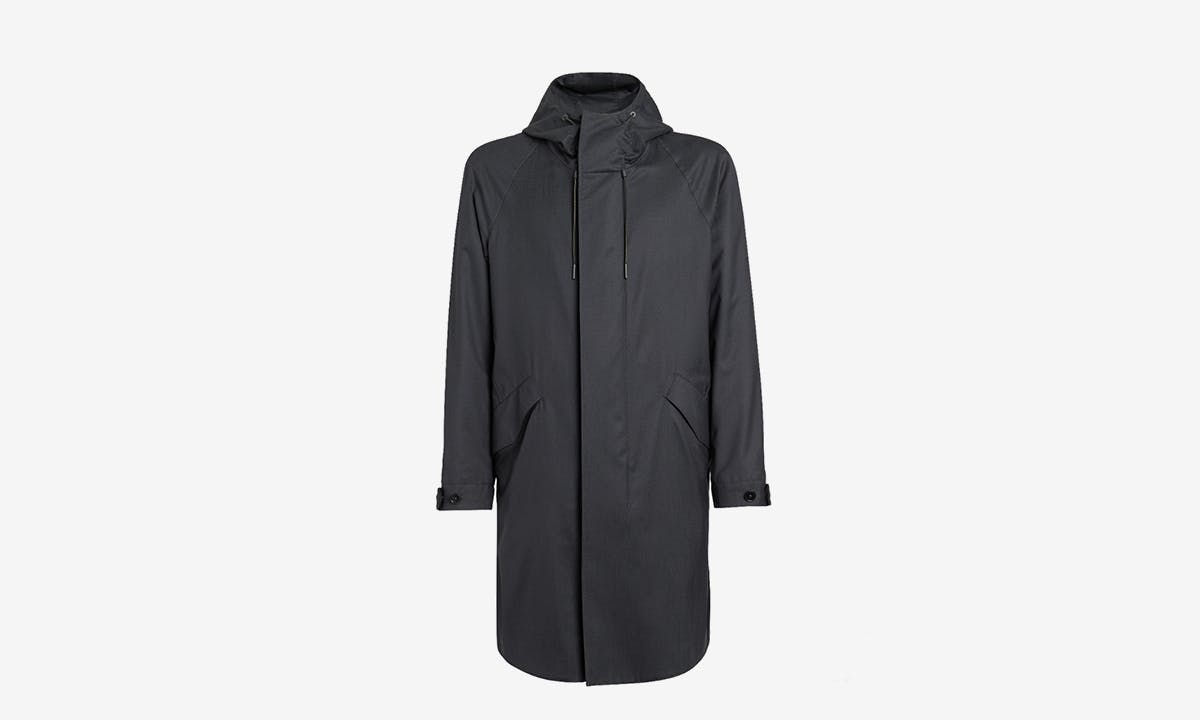 Ermenegildo Zegna connoisseurs of tailoring since 1910 started out humbly opening a woolen mill with just four looms for production. 110 years on and the brand is still producing the finest in tailoring and wool garments. This year Ermenegildo Zegna partnered with Jerry Lorenzo's Fear of God, the collection blended Fear of God's relaxed modern leisure aesthetic with Zegna's tailoring experience to full effect. Like many who tried and failed to cop a piece from the sold-out drop, the collection led us to dig into the history and offering Ermenegildo Zegna has. Whilst many brands are now taking a more sustainable approach and sourcing local fabrics and materials, Zegna has been doing it from day dot. Founder Ermenegildo Zegna himself formed the brand with a vision to only source fabrics from Italy and early on he was already offsetting his carbon footprint (without the term even existing) by planting thousands of trees around the Trivero area of the mill's location.
When you browse the collection today the use of sustainable techniques and love for the use of the most luxurious wool they can get their hands on is still evident. Their tailoring skills cannot be questioned but what they really bring to the table is pure timeless comfort. In a time when we don't know whether we are coming or going, we need a couple of quality, cozy, built to last items in the closet ready to be called on when we feel like throwing a fit. With Zegna's rep for taking tailoring up a notch adding materials and innovations usually confined to the outdoor sector and their penchant for the coziest wool's and most luxurious fabrics we felt it was time to dive into the latest of what the brand has to offer and pick out our favorite pieces.
Shop our favorite pieces from the Luxury Hybridization Collection by Ermenegildo Zegna below.
ERMENEGILDO ZEGNA Wool and Cashmere Jersey Coat
We don't need to tell you how hard it is to find the perfect winter coat but this wool and cashmere number comes close to answering our prayers. Double-faced for the warm factor, single-breasted for the style factor, this Jersey Coat also comes with a foldaway hood for those of us who don't have the capacity not to lose their umbrella.
ERMENEGILDO ZEGNA PELLETESSUTA™ Zoom Bag
Can see this one on our shoulders once we can fly with relative ease again. Modeled on the cross-body camera bag, it would also perfectly hold a Nintendo Switch, passport, wallet, and any other travel essentials you might need. See it as the fanny-pack for those who like to travel in pleated pants and loafers over sweatpants and sneakers.
ERMENEGILDO ZEGNA Wool Trousers
You know when you ride your bike and you have to tuck your pants into your socks, these 100% wool pants solve that problem. Tailored knowing that public transport and driving are not our preferred modes of transport anymore and having to do that sock tuck is not a look, these pants come with adjustable elasticated hems.
ERMENEGILDO ZEGNA COUTURE Calfskin Udine Derby
Ermenegildo Zegna also does shoes and they don't mess around. This Calfskin Derby Shoe is serious and will make you look serious too. 1st date, job interview, meeting the parents, you will smash all of these rolling up with a pair of these on. If you are still having to do all of these things over zoom just clonk these up on the table paired with some alpaca wool socks in full view and you are winning in every way.
ERMENEGILDO ZEGNA Achillfarm #Usetheexisting Wool Parka
We said earlier that we had maybe just found the perfect winter coat. We stand corrected. Coming in 100% merino wool this parka comes all the way from the year 2040 where Mods are riding hover Vespas around in these. Adding insult to injury for every other parka on the market, this coat does its bit for sustainability too with most of the fabric recycled from naturally discarded materials.
ERMENEGILDO ZEGNA Cotton and Cashmere Sweatshirt
Fleeces are having a moment so why not make the investment with one of the coziest out there. Frankly, cozy doesn't do this piece enough justice. If you go for a hike in this you are going to have to watch out for shepherds trying to round you up and shear you.
ERMENEGILDO ZEGNA Cashmere Knit Sweatpants
If Louis XIV wore sweatpants he would wear these sweatpants. 100% cashmere, this pair is king of the WFH era. Invest in a pair of these and you will be wishing lockdown lasts another 100 years.
ERMENEGILDO ZEGNA Wool Fishing Hat
Whilst fishing isn't exactly the best for nature, your fit whilst jotting up the catches can be. 100% wool and made from re-used materials, whether you're attempting to pull off fishing or fits this hat will add a bit of sophistication to any crown.