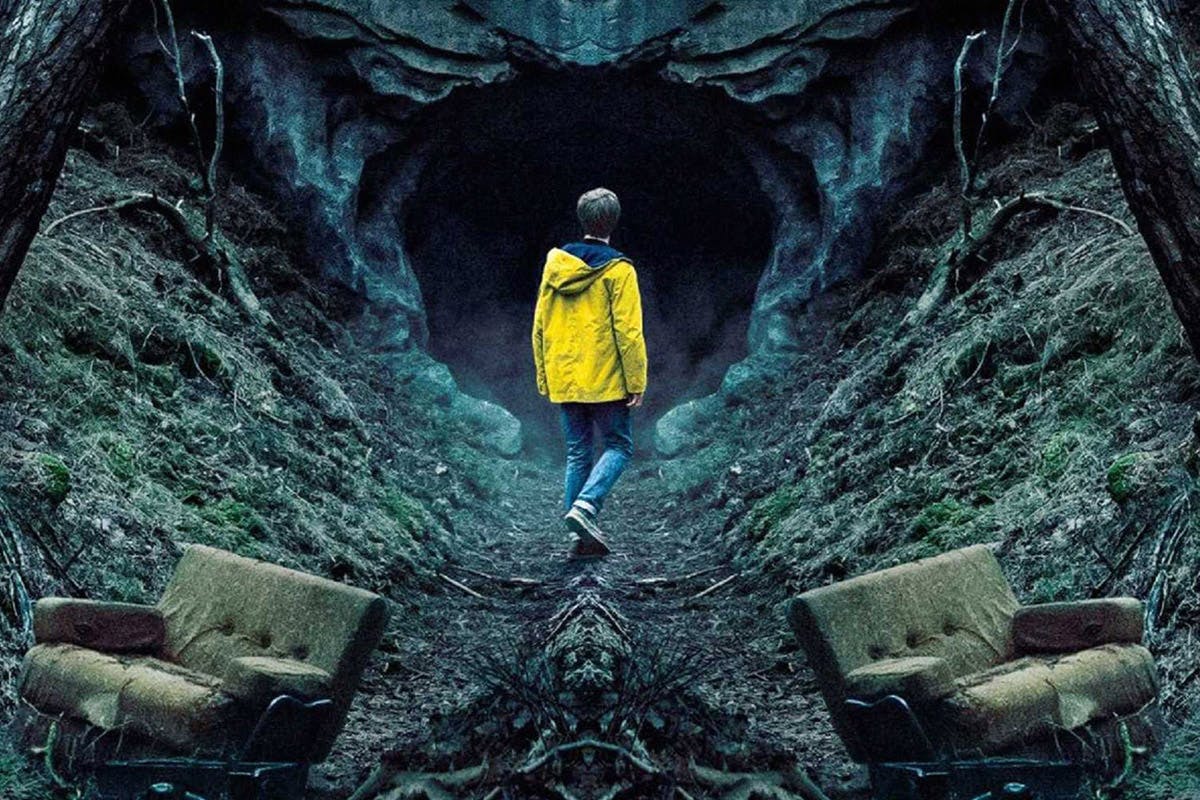 Netflix has become a premiere streaming destination for new American TV programs. That much is clear. But you can also find some of the best foreign shows on Netflix as well. These shows - from Danish crime dramas to Japanese comedies to Spanish soap operas - are often overlooked simply because they're not in English.
While the common misconception is that subtitles make for a more challenging viewing session for those who just want to "Netflix and chill," the true reward stems from what is now a proven track record which reveals that shows from abroad often take more risks and don't rely on an American model, which is often full of remakes and tired genre tropes.
As investment in productions abroad grows by the month, here are some of the best foreign series on Netflix to binge watch in bed.
Occupied
Country: Norway
Only a country with a very different environmental tradition from the United States could produce a show like Occupied. In the not-so-distant future, the Norwegian Green Party, an environmentally friendly political formation, has taken control of the country, and has used their power to totally cease production of fossil fuels. Though the forward-thinking Norwegians are on board with the idea, well, the rest of the world...not so much. When the oil stops flowing, the EU authorizes Russia to conduct a soft invasion of Norway and the geopolitical intrigue begins.
Occupied tells this story in a smaller way than you would expect from a series covering ideas of this magnitude. Don't get us wrong: there are still gunfights and diplomatic intrigue. But, rather than attempt to capture the sweeping consequences of an environmental cold war, Occupied focuses on how such an event would impact the day-to-day lives of Norway's civil servants. The result is an intimate and riveting portrait of a world turned upside down that still carries enough action to keep viewers on the edge of their seats.
3%
Country: Brazil
The dystopian YA craze has hit Brazil and it's extremely good. The first foreign TV series on the streaming platform is called 3% and directed by the incredibly gifted cinematographer of City of God, Cesar Charlone. 3% captures everything the world loves about The Hunger Games or The 100 with a fraction of the budget.
3%'s premise is going to sound familiar to anyone who has even a passing familiarity with The Hunger Games or the many copycats it has inspired. In this world, the bottom three percent of the population have a shot at a better life...that is if they can get themselves selected to be lifted out of the impoverished masses.
In this particular dystopia, the group of attractive and diverse heroes and heroines are striving to get to a mythical utopia called "The Offshore." While American audiences may find the depiction of their various trials and tribulations along the way to be a bit low budget, the crisp, tight writing help illuminate something that would be difficult for American shows to get across. Poverty is something even wealthy Brazilians encounter on a daily basis, and there is a sense of urgency that comes with that familiarity that an American production would be hard pressed to fake.
Hibana
Country: Japan
Crashing, Louie, Master of None, Seinfeld: stories about the lives of comedians are well worn territory on American television. But, placing this tired genre in a Japanese setting gives the premise a breath of new life. It also doesn't hurt that the source for Hibana is an award-winning novel known equally for its levity and its profundity.
Hibana begins with a veteran comedian mentoring a young comedian in manzai, the Japanese version of Abbott and Costello style two-person comedy. Of course, the instruction is carried out in a very Japanese way. At one point, the teacher instructs a pupil "to transcend beyond reality to a world of staggering beauty."
From there, Hibana covers an entire decade in the comedians' lives, offering a year by year long look at the competitive and courageous world of Japanese comedy. Each episode in the 10-episode first season covers a year in the lives of the comedians, and offers a new story that proves hilarious yet achingly profound. Hibana is a thoughtful reflection on the nature of art that will make you laugh (and cry) along the way. One of the best foreign shows on TV and a worthy addition to the genre of Netflix Foreign Series, Hibana will feel at once familiar and unique to American comedy fans.
Rita
Country: Denmark
The key art for Rita looks like something you would see promoting an American offering like Bad Teacher or AP Bio. Of course, this being Denmark, there is going to be more depth than your boilerplate U.S. network comedy can muster. This combination of light-hearted premise and earnest, thoughtful execution has made Rita one of the best foreign series on Netflix.
Yes, Rita (Mille Dinesen) is "too cool for school," but in this comedy, Rita actually cares about her students, and her unorthodox attitude is a hallmark of her equally unorthodox approach to her pupils. While the episode premises won't sound far off from broad American fare to most viewers (in an early episode, Rita meets her son's father-in-law only to discover they once dated), the heart and depth of this show will be refreshing to any U.S. viewer raised on a laugh track.
At every turn, Rita is able to take familiar TV cliches and endow them with a depth you wouldn't expect. After watching just a few episodes, you'll see why 40% of the Danish population tunes in every week.
Babylon Berlin
Country: Germany
In America, when we talk about Germany, we are usually talking about World War 2 or cars. It seems that every time you turn on the History Channel, they're delving into yet another facet of Hitler's war. Refreshingly, Babylon Berlin takes us to an earlier era, reminding us that there was life before the Fuhrer, and that Germany too had a Roaring '20s.
In 1929, the Weimar government was in charge in Germany (this is the name given to the democratic German government in place between the two World Wars). This was a liberated era for Germany in which sexual and ethical mores had the same elasticity that America enjoyed in the era of Boardwalk Empire. Babylon Berlin follows a detective (Volker Bruch) dispatched to the German capital to investigate a blackmail mystery swirling around a pornographic film.
Babylon Berlin is the most expensive German television production to date. The creators sought to show the various cultural and political forces that converged on Berlin in the era in all their glory. Even historians of the Weimar Period have applauded the series for grand, loving accuracy in recreating 1920s Germany. Communists, jazz singers, Armenian mob bosses, and more, all collide as we see the era that preceded one of the worst in human history.
As the creators of the series told The New York Times, "All these people didn't fall from the sky as Nazis. They had to become Nazis." Babylon Berlin shows you the wild world that preceded the tragic cataclysm, reminding the viewer that we don't always see the clouds on the horizon, no matter how dark they may be.
Cable Girls
Country: Spain
Period soap operas are so often the domain of princesses and starlets. Generally speaking, if we're going to watch dead people, they'd better have been rich. Cable Girls offers a refreshing alternative to this trend by telling the story of four women who work as operators at a Spanish telephone company in the late 1920s.
Don't worry, the show don't spend too much time contending with the day-to-day doldrums of life as a telephone operator. There is more than enough sex, danger, and intrigue to go around. Kayla Cobb at Decider compared the show to a "CW binge," and the series' precise mix of sexy fun and looming danger make that an incredibly apt comparison.
Add in period flapper dresses and a modern soundtrack that keeps the action buoyant and you have the incredibly soapy and incredibly bingeable Cable Girls. If you're looking for some of the best foreign TV on Netflix that will feel at home next to your favorite prime time soaps, look no further.
Dark
Country: Germany
Set in the '80s in small town Germany and starring a cast of teenagers, Dark has naturally drawn comparisons to Stranger Things. Though the similarities are there, this does a disservice to the German series which digs far deeper and skews a lot, well, darker, than its alleged American counterpart.
The world of Dark is far more somber than the relatively upbeat world of Stranger Things. Dark clouds loom over the nuclear power plant that dominates the town and hangs over the complex storyline. Teenage boys start to disappear from the town, and these events prove to be the threads that reveal the dark, interconnected relationships of various citizens and the secrets they hold.
After presenting its initial mystery, Dark opens up into a complex web that is only further complicated by time jumps between 1986 and present day. As you progress through the show, you'll see that The Killing, The Returned, or Top of the Lake are more apt comparisons than Stranger Things. This is just as dark as show as the title suggests, but it is also the kind of richly rewarding mystery that makes wading through all that darkness well worth the journey.
Money Heist (La Case de Papel)
Country: Spain
You've heard this one before: a very smart man (here called "The Professor," played by Alvaro Morte) rounds up a group of talented criminals in hopes of pulling off the biggest heist in history. And wouldn't you believe it, these people have their own demons that just might get in the way.
Money Heist takes a cliche idea and executes it in as big and bad a way it can muster. Dozens of hostages, days of police standoff, and billions of Euros at stake mean that this ends up as far more than a paint-by-numbers robbery. The stakes elevate the story, which is among the most familiar you'll find in the Netflix Foreign Series section of the site, and so does the creative team. Ably directed and thoughtfully written, Money Heist is pulse-pounding action that manages to frame the story as thoughtfully as possible between gunshots and car chases.
Bordertown
Country: Finland
If you're a fan of America's prestige crime dramas like Mindhunter or True Detective, Bordertown shouldn't feel too unfamiliar. At the same time, this Finnish production offers something new in a genre that has become commonplace for American audiences in recent years.
Kari Sorjonen (Ville Virtanen) is the classically disenchanted FBI agent (in Finland, NBI) who decides to holster his gun and move his family to a small town. This particularly small town is on the Finland-Russia border, and as you might guess, offers a little more excitement than Kari bargained for.
Sex traffickers, drug dealers, and various and sundry other types of criminals find their way through town, and it's up to Sorjonen to clean up their mess. But, unlike broader shows like CSI, Bordertown is careful to check the psychological toll on our hero, his family, and the town around them as Sorjonen balances that age old struggle of wanting to take off the badge, but knowing deep down that the badge is never going to stay put away for long.
Suburra: Blood on Rome
Country: Italy
Americans are very familiar with Italian-American crime dramas, as our national obsession with the mafia has been continually fed since The Godfather first became a sensation. Suburra invites us to take a look at the source, and experience an organized crime story that actually takes place in Italy. If you want a taste of the mafia in the old country, Blood on Rome is the right foreign TV show on Netflix for you.
Instead of drugs or money, it is land that is at stake in this particular crime drama. A small group of young upstart criminals hatch a plan to get some land and establish themselves as underworld players. Our antiheroes quickly discover that there are many more experienced and more powerful hands playing this game, and that they might just be in over their heads.
The tone of Suburra might take some getting used to for an American viewer. This crime story does have violence, sex, and a pulse-pounding soundtrack. But, you should also expect some scenes with meandering dialogue and visual pauses to take in villas and vistas required by law in every Italian project.
It is worth adjusting to this distinctly European pace, however, because the end result is a rewarding and wild ride. If you're a fan of organized crime stories from the U.S., Suburra will likely be right up your ally.
Happy Valley
Country: U.K.
Set in the Calder Valley in West Yorkshire in Northern England, Happy Valley follows the exploits of Sergeant Catherine Cawood as she reconciles with the demands of her job in the wake of her daughter's suicide. But whereas as the family tragedy would usually only be used for backstory, instead, Happy Valley uses it to fuel a complex crime drama involving the recently paroled man who drove her daughter to such extremes.
Sarah Lancashire's portrayal of a grieving mother and hard-nosed police officer is as good as it gets. Despite the heavy material, it's thrilling to watch her toe the line between upholding the law and getting revenge against the man she hates with all of her spirit.
La Mante
Country: France
While the serial killer format is certainly not a new premise when it comes to television, France's La Mante adds a nice twist by adding a family connection to the cat and mouse game made famous by Jodie Foster and Anthony Hopkins in The Silence of the Lambs.
When a copycat killer begins mimicking the exploits of incarcerated murderer, Jeanne, she offers to help the police under one condition; she be allowed to work alongside her estranged son who is now a detective on the police force.
Like some of the other best foreign TV shows, it's a short (six episodes) — albeit wild ride — that doesn't rely on any dopey b storylines along the way. We're here to see the explosive confrontation between mother and son, and that's exactly what we get.
Fauda
Country: Israel
Fauda is as heart-pounding a television show as any on the air today. Focusing on a unit of specialized Israeli counter-intelligence agents — who speak Arabic and often go undercover across the boarder — the show has received acclaim not only for the exquisite action scenes, but also the well-rounded nature of the characters on the other side of the conflict.
And while most other shows only take their main characters to the edge of danger — only to pull them out at the last minute — Fauda has proven time and time again that no one is safe.
The Fall
Country: U.K.
Cut from a similar cloth as Happy Valley, Northern Ireland-set, The Fall, features Gillian Anderson in the role of Detective Superintendent Stella Gibson, who is tasked with finding a serial killer.
Pretty familiar territory, right?
Well, everything is seemingly upended because we know who the killer is the whole time. And unlike other portrayals, Jamie Dornan's Paul is charming, likable, and a good father. That isn't to say we have a rooting interest for him like on Showtime's Dexter. Rather, we come to understand that most monsters aren't holed up in their basements waiting to be caught.
Elite
Country: Spain
Already renewed for a second season by Netflix, Elite has been described as Riverdale meets Gossip Girl meets Big Little Lies. Thus, one can only guess it's chock full of teen melodrama.
However, the material is elevated thanks to an inventive story structure that plays with the timeline, a reinvention of character tropes, and a murder mystery intertwined alongside the typical teenage drama.
For more Netflix news, here is everything coming to, and leaving the service in December.