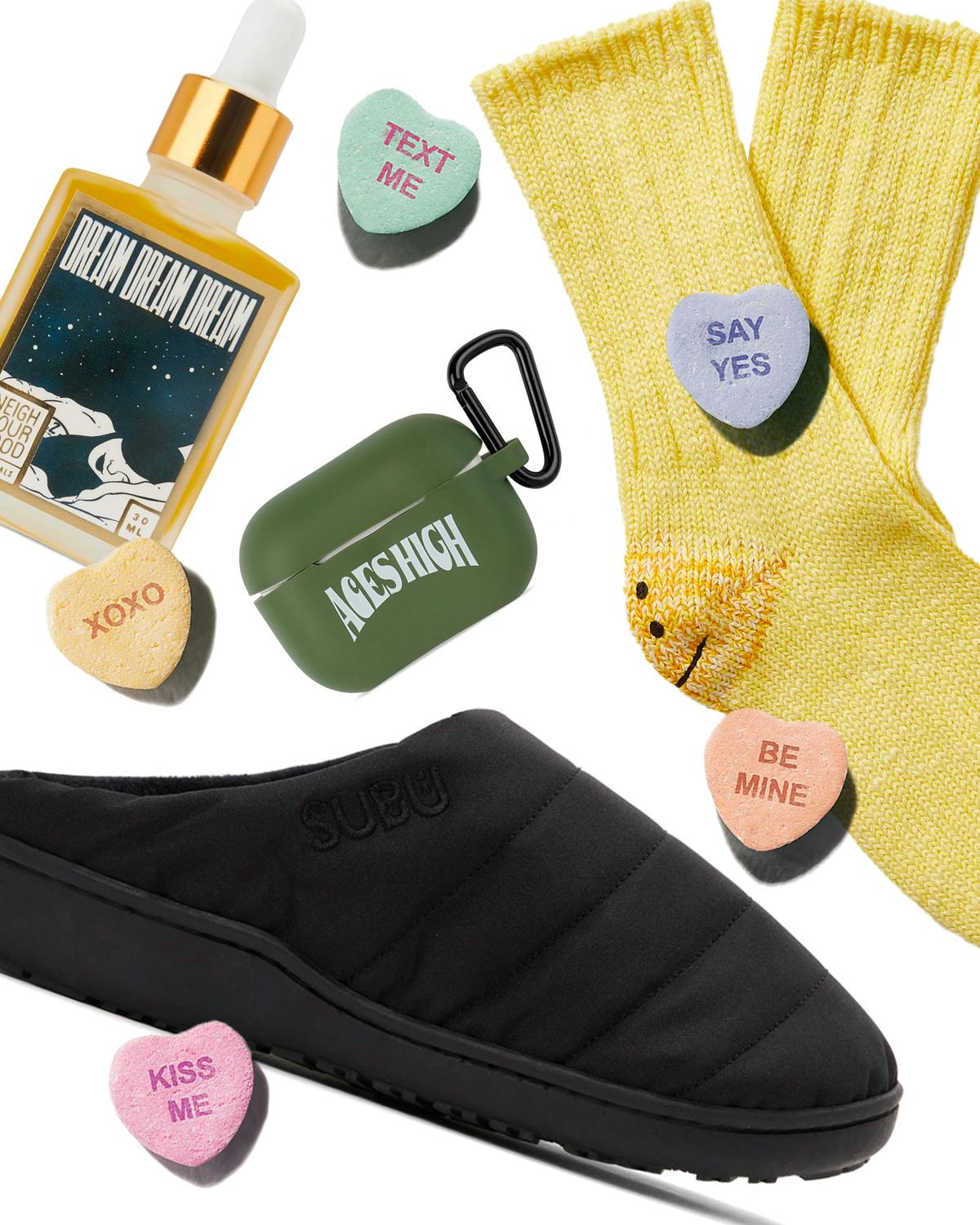 Though gifting season just ended a month or so ago, Valentine's Day is around the corner which means you should probably start considering a gift for that special someone. Despite our crowded weekly schedules and everything else happening around the world, there should always be time to show some love to the ones you hold dear. Sure, you can go all out and splurge every now and then, but you can usually convey the say sentiments without breaking the bank.
Remember, the biggest intentions can come from the smallest of actions. For under 50$, you can fall asleep with a smile on your face knowing that even your "I don't do gifts" friend won't be able to stop themselves from feeling that warm, fuzzy feeling of appreciation on the inside.
Browse the best Valentine's Day gifts for under 50$ below
Tekla Fabrics Hand Towel
Even if you aren't expecting any guests, it helps to have a fresh new towel near by – it is Valentine's Day after all.
Martine Ali Silver Heart Single Earring
Pretty much anything with a heart or roses is automatically V-day approved. This single earring should be more than enough to remind your partner of your special bond.
HO HO COCO On Vacation Cap
Treat your special guy, gal, or they to a cap that lets folks know where they'd rather be instead.
KAPITAL Intarsia Cotton-Blend Socks
Don't underestimate the luxury of a fresh pair of breathable and comfy socks. Aside from the bright and inviting color, the intarsia knit smiley is enough to bring a smile to anyone.
Ina Seifart Pearl Keychain Long
Though AAA pearls would make a gorgeous and timeless present, there's no way to secure those safely for under $50. Opt for these ornamental ones instead that convey the same message for a fraction of the price.
SUBU Nannen Slippers
Another gift that shouldn't be overlooked is slippers. SUBU's quilted offering is insulated and crafted from a durable Cordura® fabric ensuring your partner can roam around comfortably.
Byredo Body Wash 225ml 'Blanche'
There's always room for body wash, especially one that's refreshing and smells as good as Byredo's blanche. This cleansing vegan formula contains notes of peonies and sandalwood for a long-lasting finish.
The Conran Shop Ikagai Gobi Set
One way to show some love this Valentine's Day is with a set of stoneware mugs for you and yours. Each Gobi mug is decorated with a reactive glaze making them unique so your partner
Malte Van Der Meyden EPS5 Candle
Candles make nice gifts any time of the year, so you're to be safe with sculptural centerpiece.
Carhartt WIP Aces AirPods 3 Case
The days of someone accidentally nabbing your AirPods are over. Treat your partner to this convenient rubber case with Carhartt's stamp of approval.
Maude Burn No. 1 Massage Candle, 4 oz
If you're really sticking to a budget this year consider this candle as an essential home accessory. The enchanting aroma of cedar leaf and amber works in harmony with the jojoba massage oil.
Neighbourhood Botanicals Dream Dream Dream Night Oil, 30 mL
Self-care is synonymous with love, so surprising your mate with this refreshing facial oil is guaranteed to win them over.
Want to keep browsing? Head to the Highsnobiety Shop for more products that we love. Highsnobiety has affiliate marketing partnerships, which means we may receive a commission from your purchase.