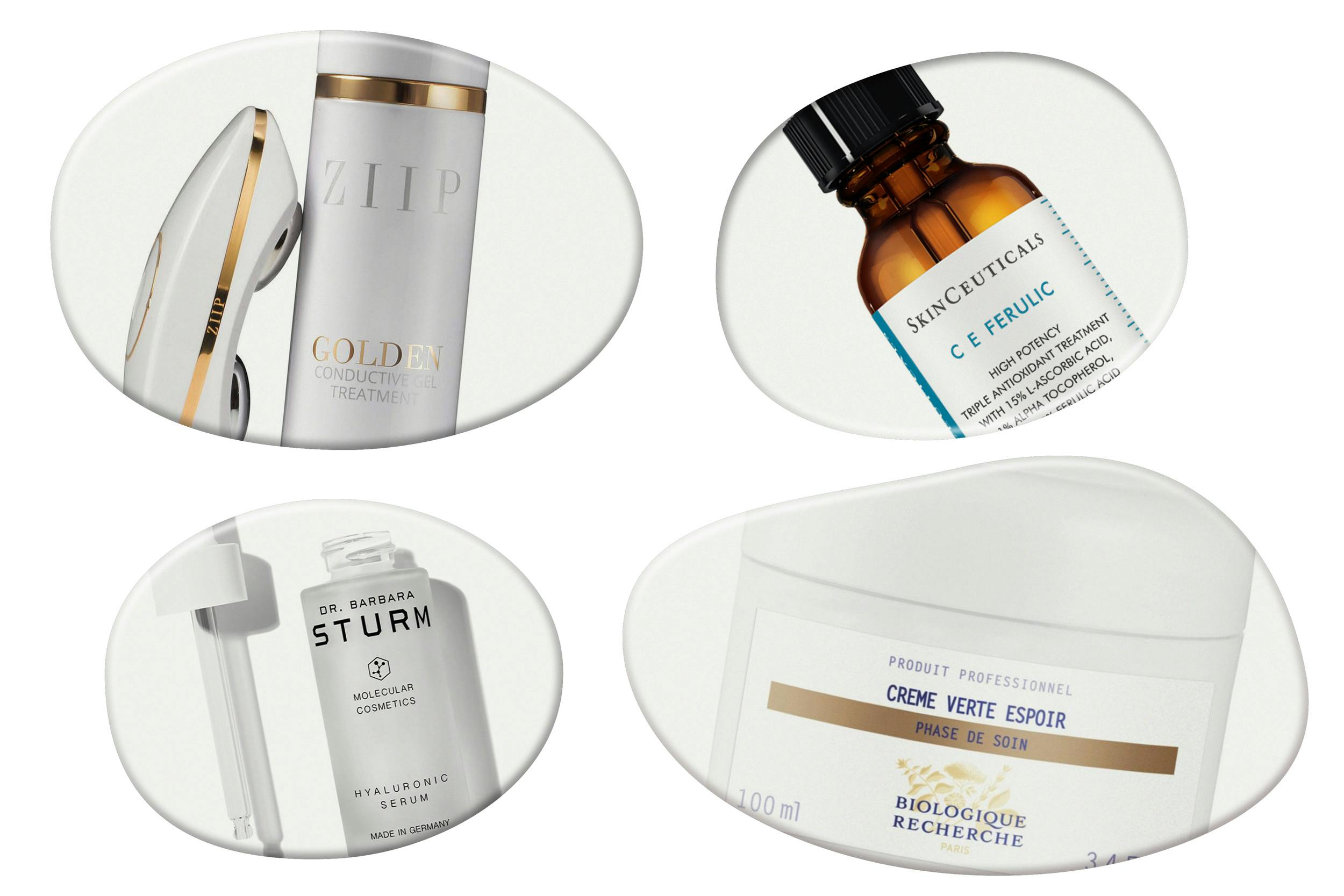 Welcome to The Glow Up, Highsnobiety's series examining the bathroom shelves of beautiful people.
Money can't buy you class, but it can buy you great skin.
We all love our drugstore starlets (major shouts out to CeraVe and Neutrogena) but sometimes, it's necessary to channel your inner Fake German Heiress and invest in that one extravagant cream you've seen all over Instagram, and will probably place on a very visible shelf in your bathroom.
As lovers and appreciators of the finer things in life, Team Highsnobiety has plenty of thoughts on what's worth charging to your credit card (and what's not, but that's a story for another day). Here, we share our luxury skincare grails, ranging from hundreds to what you would reasonably spend on a week's worth of oat milk lattes.
Alexandra Pauly, Style Writer
It's a big investment, but hear me out. The ZIIP GX is a handheld, smartphone-operated device that sends tiny electrical shocks through your face to encourage the production of collagen and elastin. I won't try to explain exactly how the ZIIP works (I'm no scientist), but it works — it clears breakouts overnight, shrinks under-eye bags, and gets me glowing with just a few zaps.
Simone Marshall, TikTok Manager
SkinCeuticals C E Ferulic, $166
Currently, my favorite product is SkinCeuticals' C E Ferulic — everyone and their mother's dermatologist recommends it. Word on the street is it's worth the extra money, so I'll report back once my skin looks like it did when I was four.
Thom Bettridge, Editor in Chief
Dr. Barbara Sturm Winter Essentials Kit, $130
Now that the worldwide travel rodeo is back on, I've been looking for strategies to channel my inner spa goddess on the road without having an entire carry-on dedicated to creams. And in the process I've discovered that the only thing more opulent than luxe skincare items are the mini-sized versions of luxe skincare items. Enter this handy Winter Essentials Kit, which is like a tiny greatest hits CD from the icon Dr. Sturm.
Tora Northman, News Editor
Dr. Barbara Sturm Hyaluronic Serum, $110
Dr. Barbara Sturm's Hyaluronic Serum has been a go-to for me ever since I moved to London, and it's a product I continue to re-purchase despite its hefty price tag. It's gentle on the skin, helps with hydration, and works well with all my other skincare and makeup. Basically: she is the moment.
Tetiana Khvorostiana, Associate Visual Editor
Biologique Recherche Lait VIP O2, $71; Crème Verte Espoir A.R., $103
While everyone is obsessing over Biologique Recherche's P50 lotion, I'm sticking to two products: the cleanser and the cream. I don't need anything aside from them. Hydration and eating your greens matter a lot, but BR changed my skin completely.
Elaine Lee, Features Editor
Demar3 Signature Estud Protector, $73
Entering my thirties meant I had to deal with some unwelcome friends: pores. This ampoule serum is a recent viral K-beauty sensation, and I can tell you from firsthand experience that it's worth the hype. Dab a generous amount on a piece of facial cotton and apply to your problem areas for 15 minutes (like a sheet mask). Repeat for a couple weeks and your pores will be... wait, where'd they go?
Lauren Black, Marketing Manager
ILIA Liquid Light Serum Highlighter, $42
Since moving to New York, this highlighter has helped me keep my California glow year-round. I get more compliments on my skin now than when I lived out West.