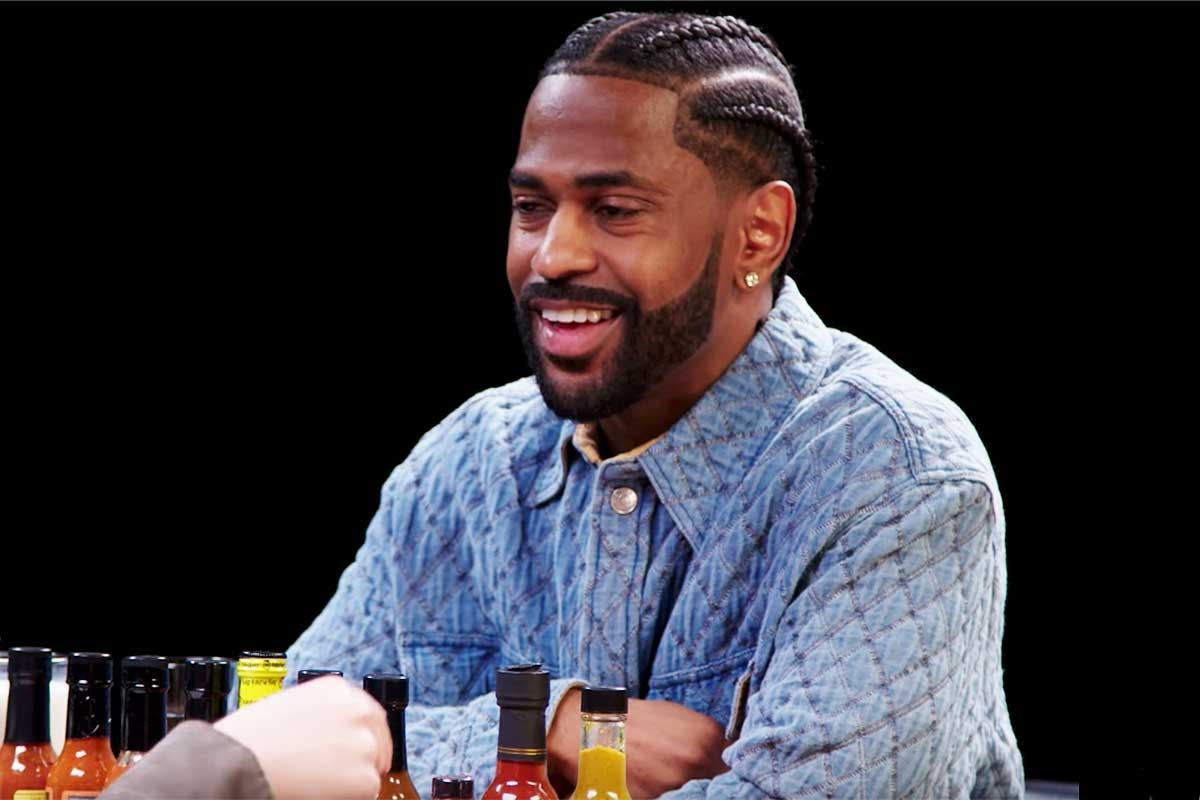 Big Sean appeared on yesterday's episode of Hot Ones. In addition to eating insanely spicy wings as is tradition, Sean opened up about his new album, cleanliness, and recording with Kanye West in Wyoming.
Chatting with host Sean Evans, Sean admitted that he enjoyed his time in Wyoming. "I loved the ranch life. I definitely liked the alpacas out there. There are some cool alpacas and donkeys running around."
He also revealed that Kanye's armored vehicles, used to hand out YEEZYs in Chicago, can actually drive in the water. "It goes on water, so you can go in the water and it's crazy. It's like some military type vibes."
Elsewhere in the interview, Sean admitted that he's a germaphobe who "wipes down seats on the plane," and promised that his new album, Detroit 2, will be dropping "very soon."
Watch Big Sean's Hot Ones episode below.