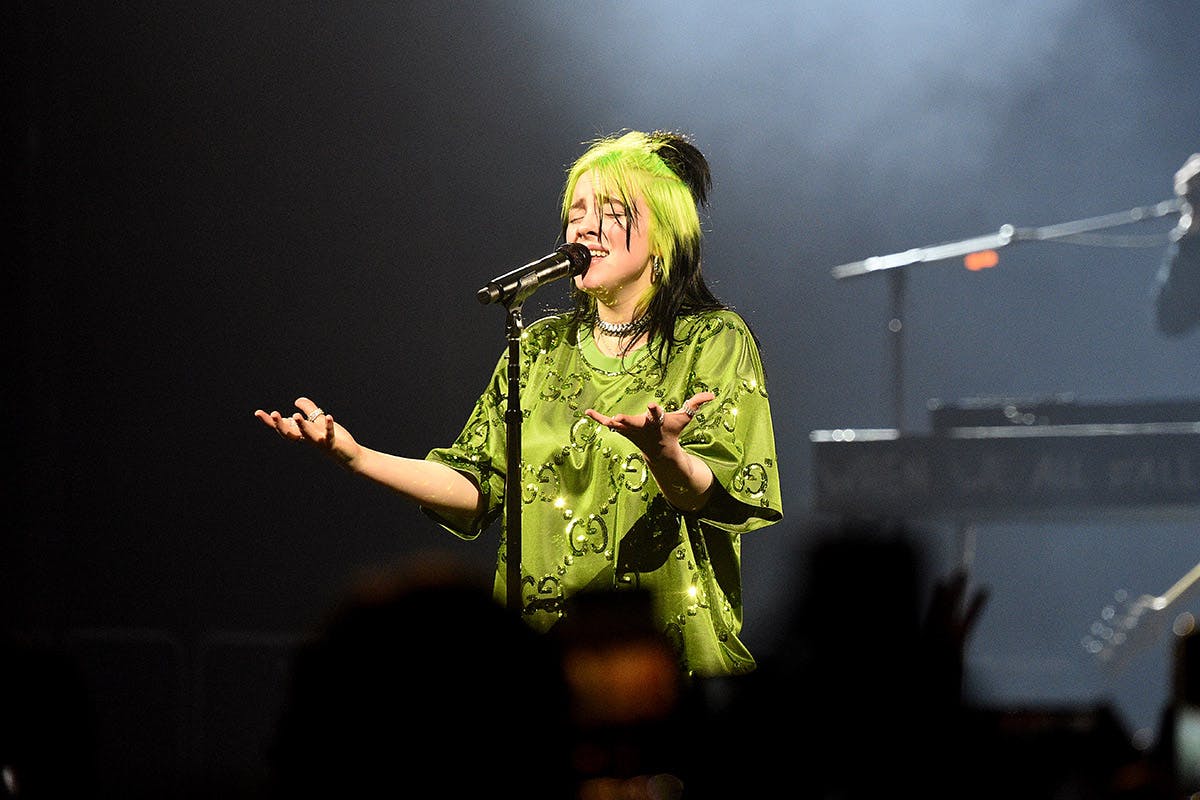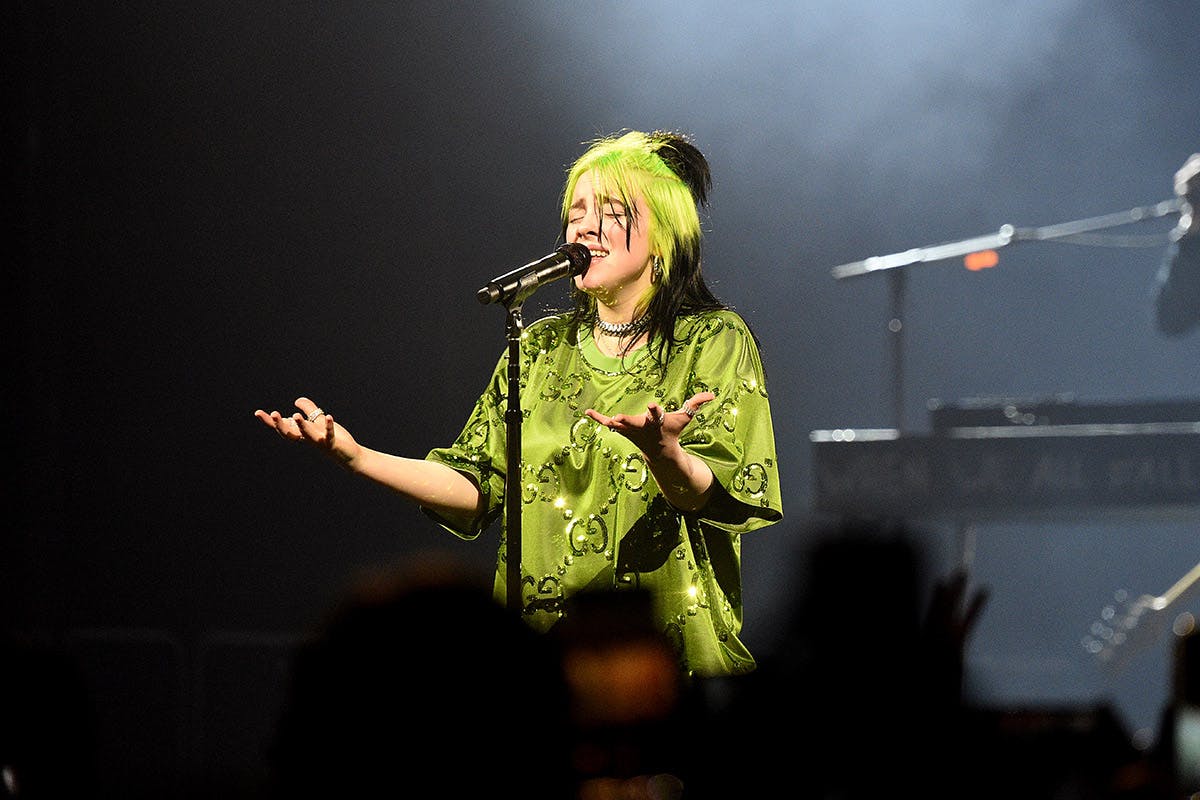 Billie Eilish called out body-shamers during her Miami concert on Monday night, using a powerful video interlude, which saw the singer shed her oversized, baggy outfits.
In the clip, the Grammy winner slowly stripped down from her signature loose clothes to a bra, while a voiceover addressed the commentary she has faced based on her style and perceived body type.
"Some people hate what I wear, some people praise it. Some people use it to shame others, some people use it to shame me. But I feel you watching, always. And nothing I do goes unseen," Eilish said as she shed the layers. "If I wear what is comfortable, I am not a woman. If I shed the layers, I'm a slut. Though you've never seen my body, you still judge it and judge me for it."
Towards the end, Eilish takes her clothes off, as the audience collectively gasps and roars in celebration. "Would you like me to be smaller? Weaker? Softer? Taller? Would you like me to be quiet? Do my shoulders provoke you? Does my chest? Am I my stomach? My hips? The body I was born with, is it not what you wanted?"
The video has since gone viral with fans applauding the 18-year-old singer for her powerful message. Check out some clips of the interlude and fan responses below.