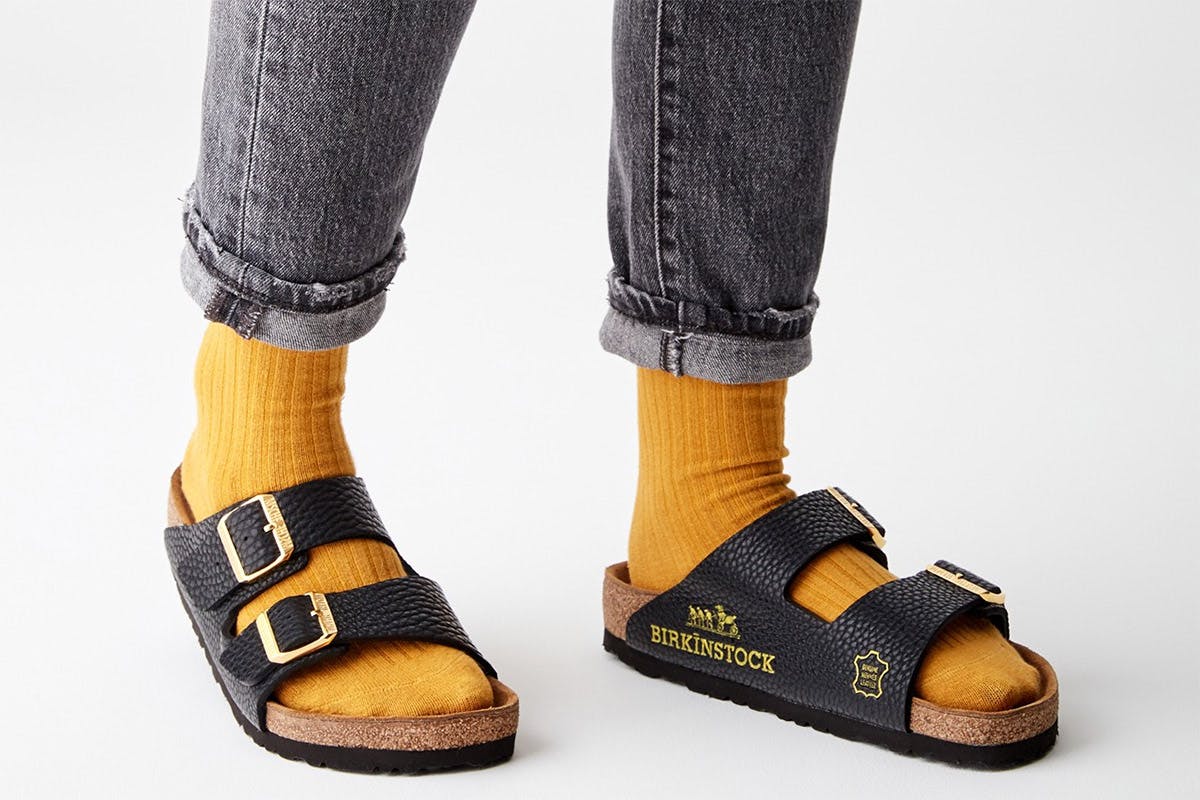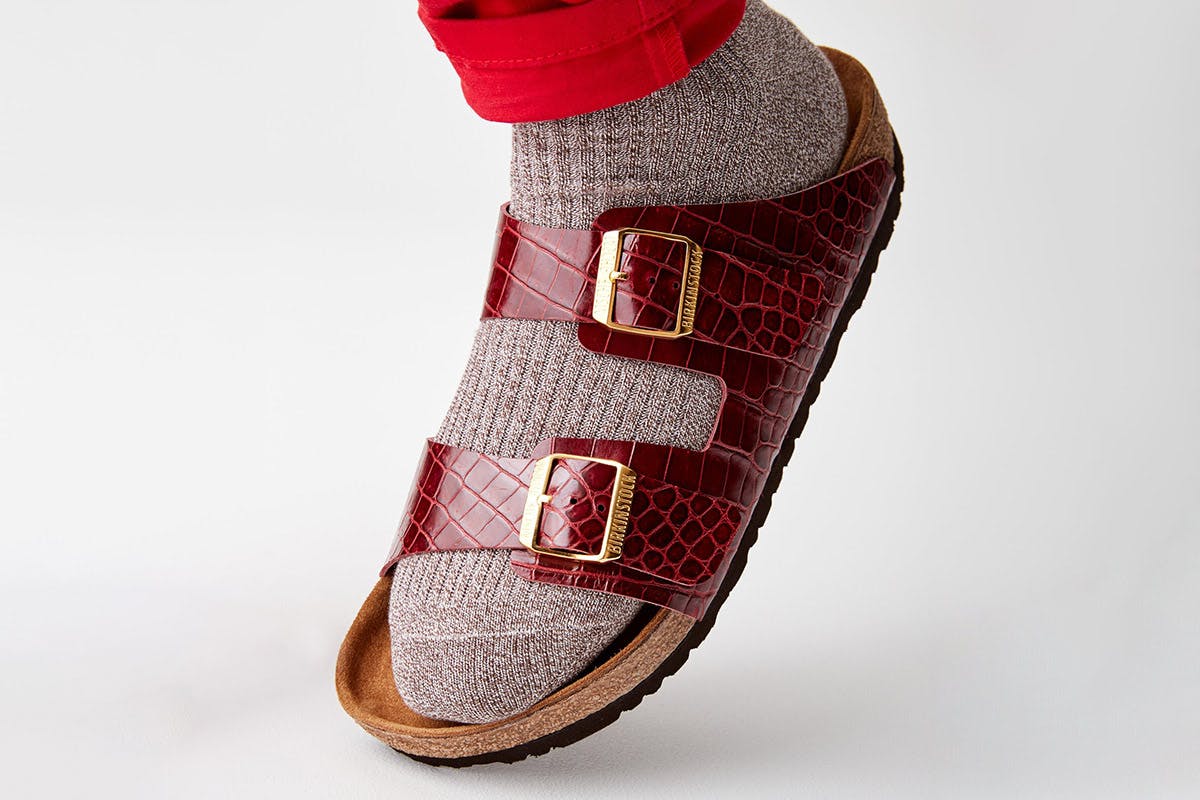 It's almost too perfect: the "Birkinstock" is a Birkenstock sandal made out of a real, authentic, insanely expensive Birkin bag. The luxurious sandals, which are priced at between $35,000 and $76,000 — as much as the bag itself — were made by Brooklyn creative collective MSCHF.
This isn't the first time that the collective has made waves with a wild product. MSCHF created the "Jesus Shoe," which was a Nike Air Max 97 whose Air bubbles were filled with holy water, as well as "88 Holes," a Damien Hirst spot painting that had all the spots cut out, which were then sold separately.
The Birkinstock features an authentic Birkenstock leather and cork footbed with an upper crafted entirely out of the Hermès Birkin bags. Needless to say, neither brand has authorized this "collaboration."
MSCHF "only" bought four Birkin bags to make their Birkinstock sandals, which means that when they're gone, they're gone. The collective has already sold three pairs to Future, Kehlani, and an unnamed art collector. According to The New York Times, there might be as little as four to six pairs left.
Speaking to the NYT about why they chose Birkin Bags for this project, Lukas Bentel, one of MSCHF's creative directors, said: "Birkin bags are like a cultural meme, a symbol for a certain kind of wealth."
Birkin bags famously hold their value, having been described as a better investment than gold in the past. Demand drastically outweighs supply, meaning waiting lists for the Hermès bags are typically long. MSCHF reportedly skipped those lines by buying their bags via various resale sites for a total value of around $122,500.
For more information on MSCHF's Birkinstock sandal, head to The New York Times' piece here.
To stay updated on everything happening in the sneaker world, follow @highsnobietysneakers on Instagram, check out the best sneakers to add to your rotation this week, and sign up to our newsletter for the latest sneaker news sent straight to your inbox.