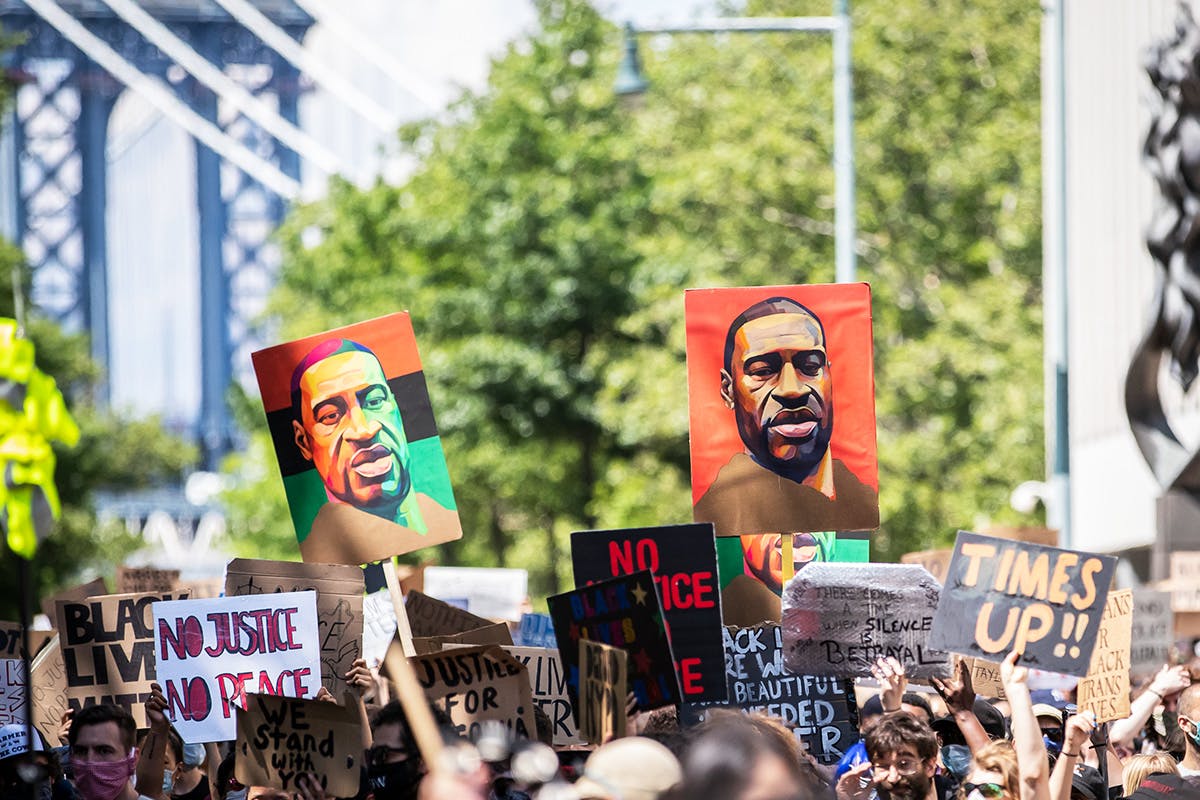 The Black Lives Matter movement has been nominated for the 2021 Nobel peace prize. The Norwegian MP Petter Eide recommended BLM for the prestigious award for the way its call for systemic change has spread around the world and brought a "new consciousness and awareness about racial justice."
"I find that one of the key challenges we have seen in America, but also in Europe and Asia, is the kind of increasing conflict based on inequality," Eide said. "Black Lives Matter has become a very important worldwide movement to fight racial injustice."
What most stood out to Eide was that "they have been able to mobilize people from all groups of society, not just African-Americans, not just oppressed people, it has been a broad movement, in a way which has been different from their predecessors."
The winner of the Peace Prize is selected in October and the award ceremony is scheduled for 10 December. There were more than 300 nominations for last year's award, which was won by the World Food Programme.
After his nomination was announced, the Norwegian MP reportedly received a barrage of angry emails from Americans claiming that Black Lives Matter is not a peaceful organization. Edie said he was "prepared for that critique."
"If we go 50 years back, those arguments also came up when Dr. Martin Luther King received the Nobel Peace Prize in 1964 – exactly the same arguments. And when twice the (African National Congress) leaders of South Africa received the Nobel Peace Prize, there were also incidents of violence. But you can't use that as a counter-argument to say Mandela was not working for justice or peace," he said.
According to a report published by a non-profit that researches political violence and protests across the world, the vast majority of Black Lives Matter protests—more than 93%—have been peaceful.
The Armed Conflict Location & Event Data Project (ACLED) analyzed more than 7,750 Black Lives Matter demonstrations in all 50 states and Washington D.C. that took place in the wake of George Floyd's death between May 26 and August 22.
Nevertheless, a Morning Consult poll found that 42% of respondents believe "most protesters (associated with the BLM movement) are trying to incite violence or destroy property." ACLED suggests this "disparity stems from political orientation and biased media framing… such as disproportionate coverage of violent demonstrations."
Eid's nomination may help to reframe public perception of the movement. In his written nomination he concluded: "Awarding the peace prize to Black Lives Matter, as the strongest global force against racial injustice, will send a powerful message that peace is founded on equality, solidarity and human rights, and that all countries must respect those basic principles."