Brand: Blackstock & Weber
Model: The Safari Loafer
Release Date: November 26
Price: $345
Buy: Blackstock & Weber's Instagram page
Editor's Notes: Not yet aware with Blackstock & Weber? Now's the time to get familiar. Chris Echevarria's upstart Brooklyn brand has done for the loafer what social media curators did for gorpcore.
And not that the humble loafer ever needed fixing, per se, it's just that Blackstock & Weber has stripped the laceless shoe of any swagless tendencies, parlaying partnerships with J.Crew and Throwing Fits into a proper movement that sees sneakerheads shedding their laced kicks and menswear OG's reclaiming their love for loafing around.
"When I started this brand, my goal was to take the things I loved and combine them," Echevarria says. "I was a child born in and of the era where drops from Nike, Supreme, BAPE, Kidrobot, etc. ruled my calendar."
Suffice to say, Echevarria knows what guys his age like and what keeps them from adopting the loafer as a daily driver. Blackstock & Weber knocks down those barriers every time it drops another limited edition loaf and its new design, the Safari Loafer, follows in those well-heeled footsteps.
"I'm a big fan of the freedom that Nike sneaker models allow through fabric play and storytelling," continues Echevarria. "Each week, there's a new fabrication, story or collaborator... and it doesn't get old because it's always a fresh perspective. I sought to create that within menswear, starting with the loafer." Blackstock & Weber ready-to-wear coming soon, presumably.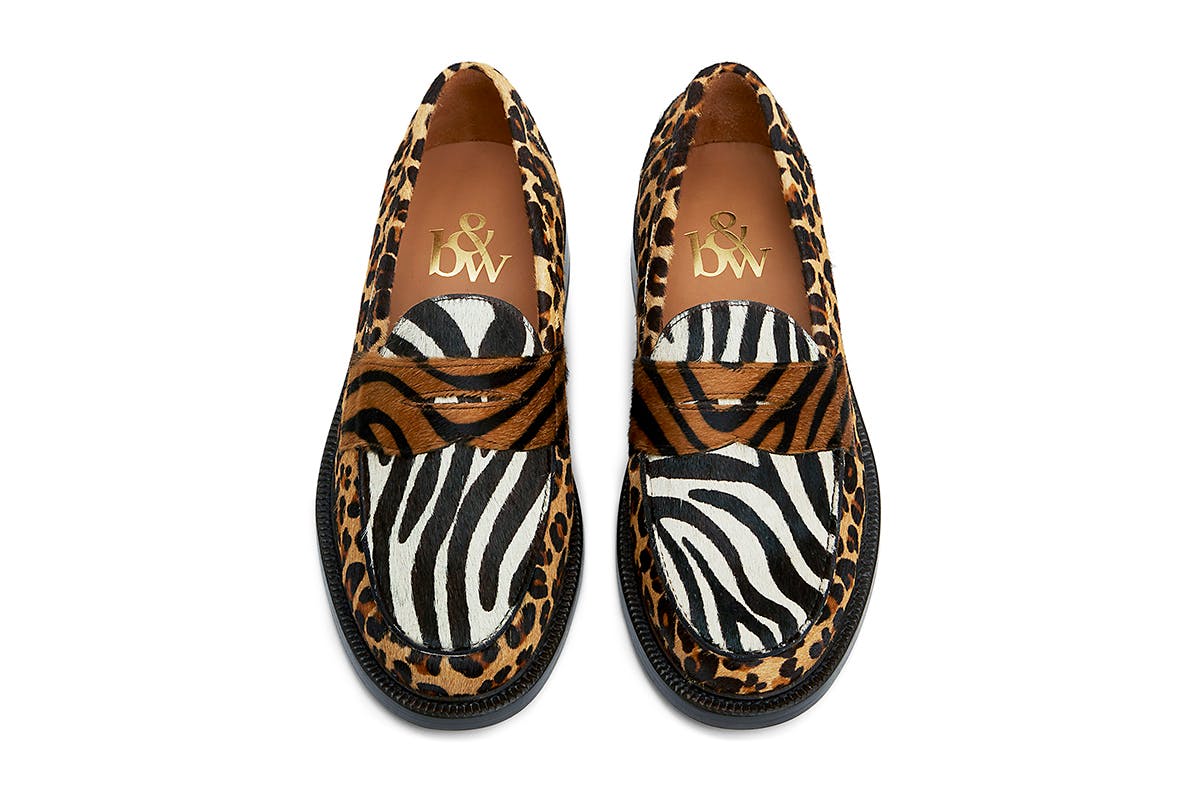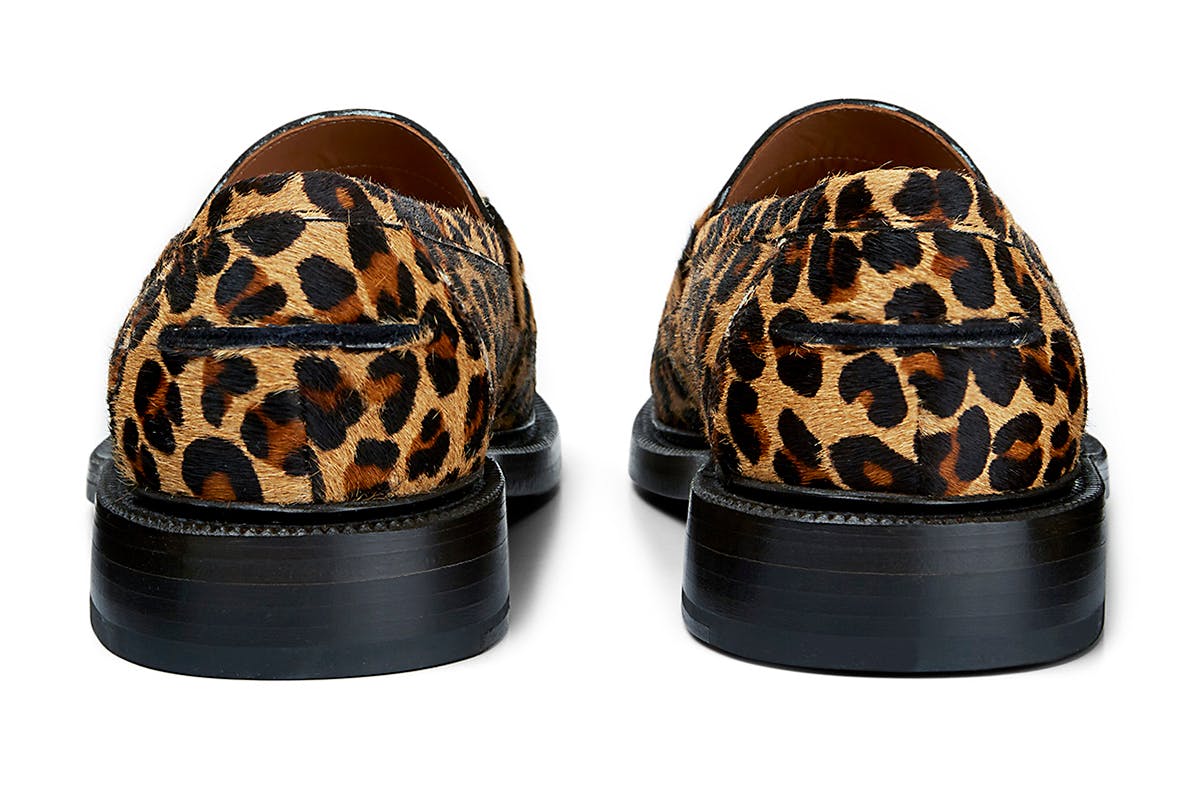 This open admiration for Nike plays into Echevarria's Safari Loafer, which takes direct cues from some of his favorite legacy Swoosh drops.
"The Safari Loafer is inspired by animal packs that have existed across Nike's flagship models and history," says Echevarria, referencing forebears like atmos' Nike collabs.
It's a heartfelt riff on one of Echevarria's inspirations, one that runs with the cues put forth by Nike rather than borrowing them outright. That's why there are three different animal patterns all mashed up atop the pony hair upper.
Similarly, Blackstock & Weber is taking a pretty novel tact for the Safari Loafer's launch.
Rather than simply dropping the shoe on its website, B&W is releasing the Safari Loafer as part of a tie-in with Instagram. It'll be sold exclusively through B&W's in-app Checkout feature as a kind of homage to the social media following that's kept up with Echevarria's label over the past three years.
"It's an honor, on the third anniversary of our launch, to collaborate with the platform on which we have grown a brand and a community we cherish," he finished.
​​To stay updated on everything happening in the sneaker world, check out the best sneakers to add to your rotation this week, follow @highsnobietysneakers on Instagram, and sign up to our newsletter for early access to the best drops sent straight to your inbox.