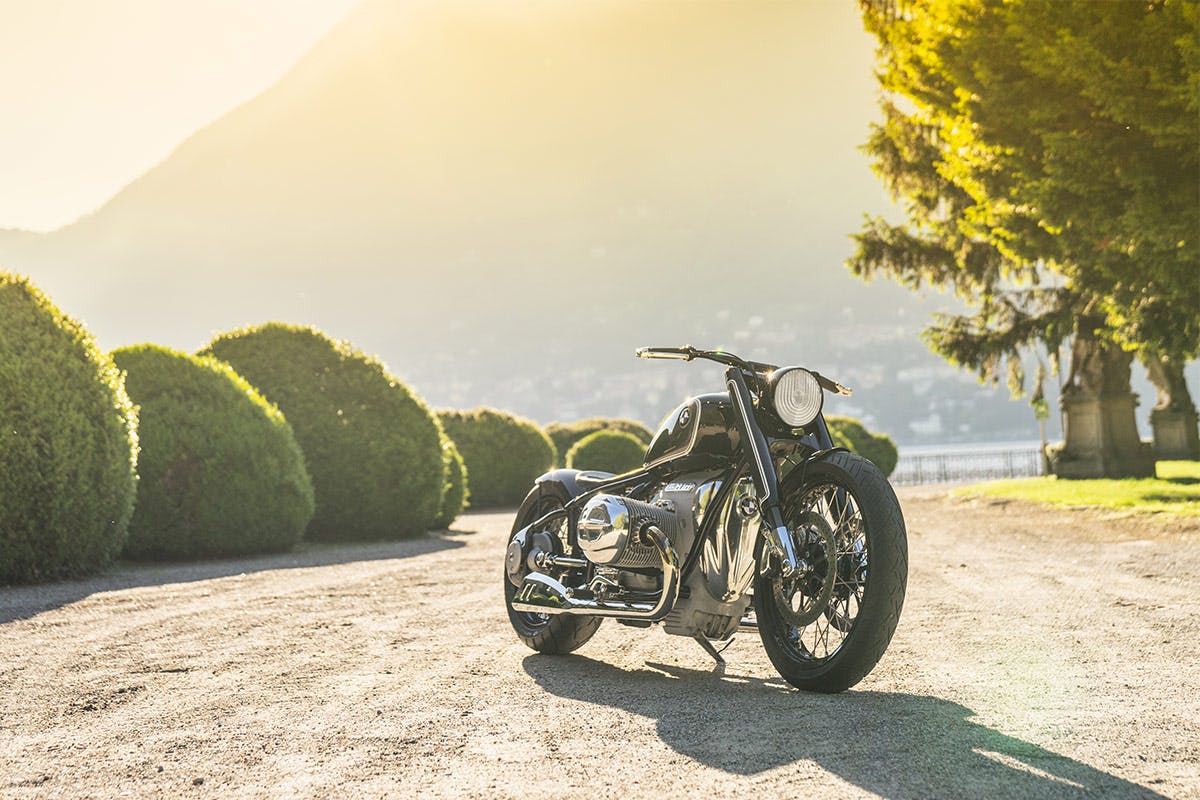 The new BMW Concept R18 motorcycle imagines what a classic '60s boxer engine would look like today as a purist custom bike.
The Concept R18 carries classic BMW Motorrad essentials: a boxer engine, cradle frame, exposed universal shaft, and drop-shaped fuel tank, all of which combine to create something timeless and beautiful. Concept R18 designer Bart Janssen Groesbeek explains, "The biggest challenge in the design is to render everything visible. Every part has a functional purpose. There are not many who would dare to take such an absolutely honest approach."
The newly designed two-cylinder 1800cc boxer engine is the heart of the bike. Appearance-wise, it looks like the flat twin engines from classic BMW bikes but updated for today. Solex dual carburetors are another callback to BMW history. Electronics are kept to a minimum, only on the starter and lights, in keeping with the purist approach.
Edgar Heinrich, head of BMW Motorrad Design, explains the company's goal: "Motorcycles like the BMW Motorrad Concept R18 are a response to a growing need among the motorcycling community: instead of technology, the focus here is on simplification, authenticity and transparency. I observe an almost romantic yearning for real mechanical engineering. Our aim with this concept bike is to address this need and turn it into an analog statement in a digital age."