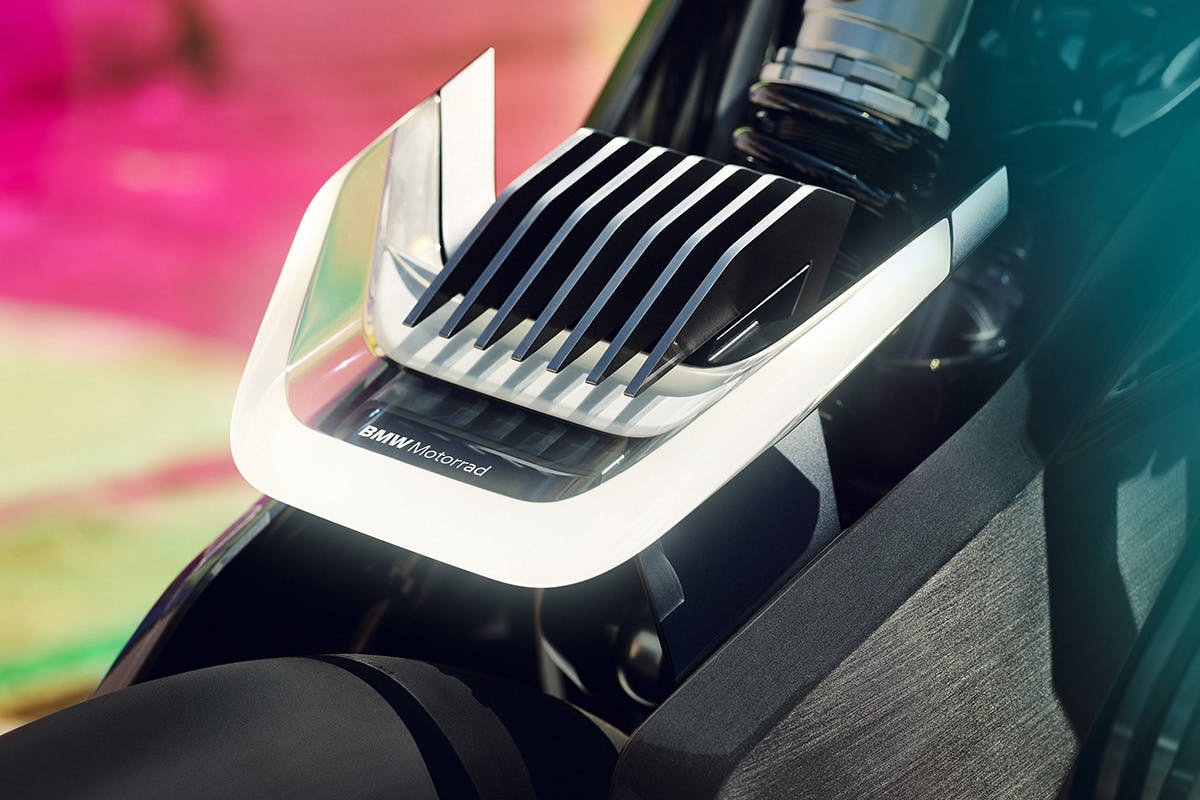 BMW is currently exploring motorcycle electrification, this week sharing a glimpse at what an electrically powered BMW motorcycle might look like with the BMW Motorrad Vision DC Roadster. BMW Motorrad has utilized the two-cylinder boxer engine for more than 90 years, but now the company is aiming to replace it with an electric motor.
"The Vision Bike shows how we're able to retain the identity and iconic appearance of BMW Motorrad in distinctive form while at the same time presenting an exciting new type of riding pleasure," says Edgar Heinrich, Head of Design BMW Motorrad. "After all: anyone who's ever tried it out in practice knows very well that riding on two wheels is just as exciting when its electrically powered!"
The engine is the central piece of virtually all conventional motorcycles, but with an electrically powered vehicle, the battery takes up the most space, while the motor itself is reasonably compact. BMW implements a vertically fitted battery where the boxer engine would generally be on the Vision Bike, with two side elements protruding with cooling ribs and integrated ventilators for cooling purposes. From there, the cylinder-shaped electric motor rests underneath the battery, directly connected to the universal shaft.
Replacing the fuel tank is a tubular structure that spans the main portion of the vehicle. The seat is then integrated in what BMW refers to as "modern form," giving off the look of a sporty roadster. The frame of the Vision Bike is crafted from aluminum, as carbon fiber elements further reduce the overall weight of the motorcycle.
To complement the bike, BMW debuts a light jacket with large iridescent graphics and black pants, with protectors sewn in almost invisibly. The suit also includes an asymmetrical rucksack vest fixed to the jacket with magnets.
For more on the innovative BMW Motorrad Vision DC Roadster, press play below, then visit BMW.