Brand: Bodega x Clarks Originals
Model: Wallabee 2.0 "Heritage Patchwork"
Release Date: October 28, 2022
Price: $200
Buy: Online and in-store at Boston and LA Bodega locations (12pm EST)
Editor's Notes: Nothing gets me going like patchwork right now. Whether it's on a jacket, some baggy pants, or even an old blanket, patchwork is having a moment — in my world, at least.
That being said, my stylistic tendencies must be doing something right, because Bodega and Clarks Originals have reunited three years after their debut collaboration, for another big dose of pure unadulterated patchwork passion.
The duo – who first teamed up in FW19 for a hefty denim patchwork Wallabee – are revisiting the British label's high-top silhouette this time around, for a collab Bodega describes as a "passage from summer, into autumn and winter" — ideal, really.
One of the great things great about a patchwork Wallabee is not only that it's, well, a Wallabee, but that thanks to a mix-match of fabrics and colors on the upper, it's pretty hard to make them look dirty.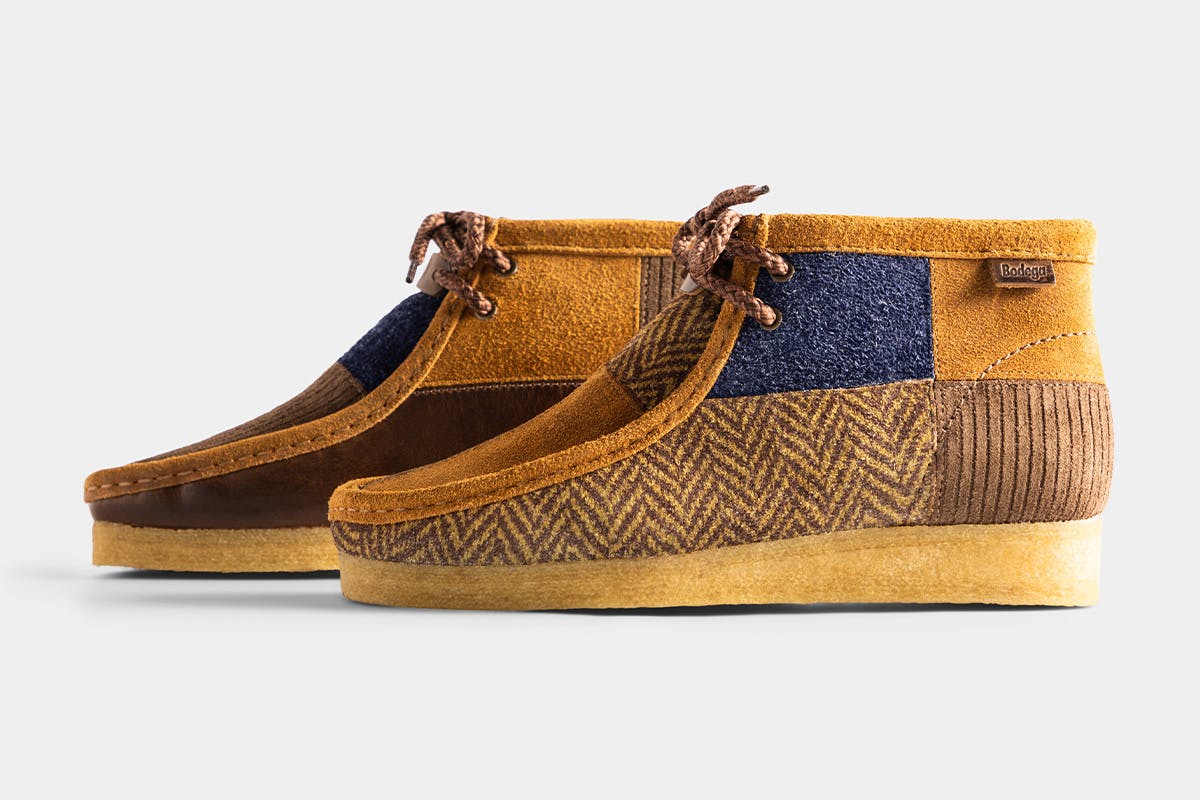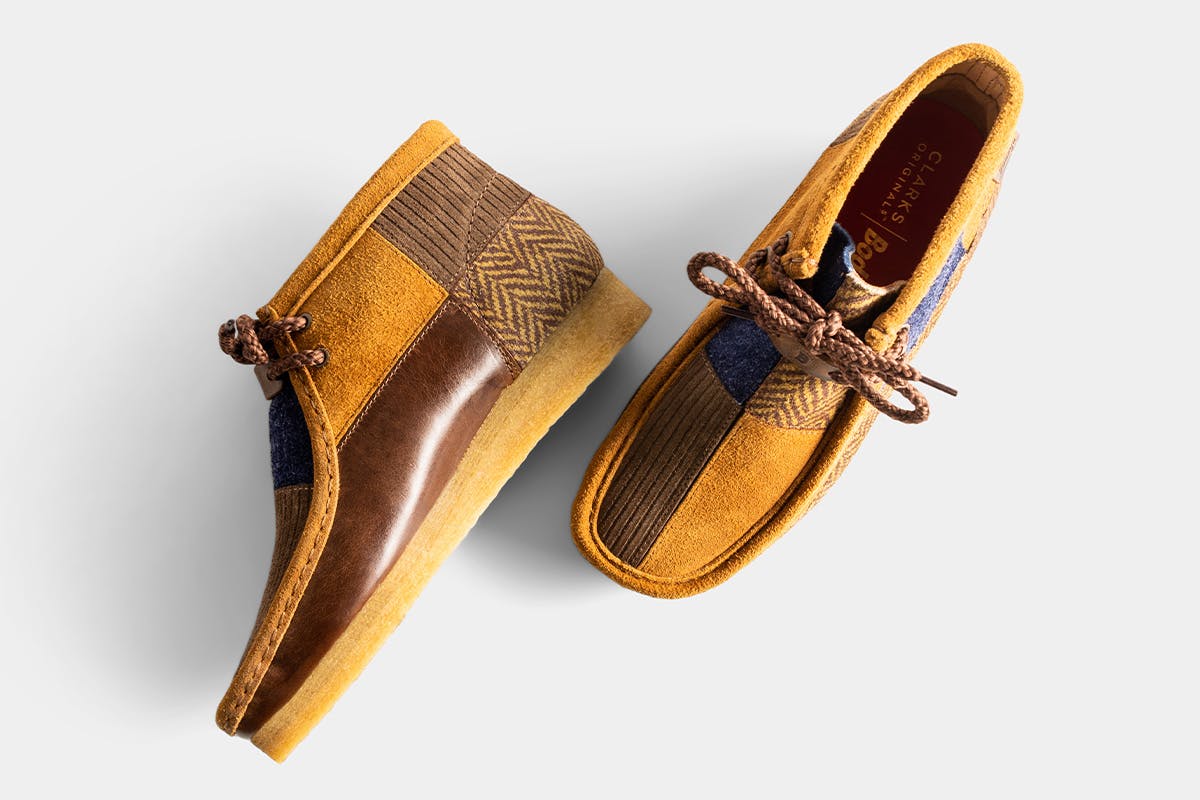 Too many times your writer has been on a night out and spilled a dollop of chilli sauce down his Maple Wallies, but with these bad boys? Not a chance, mate.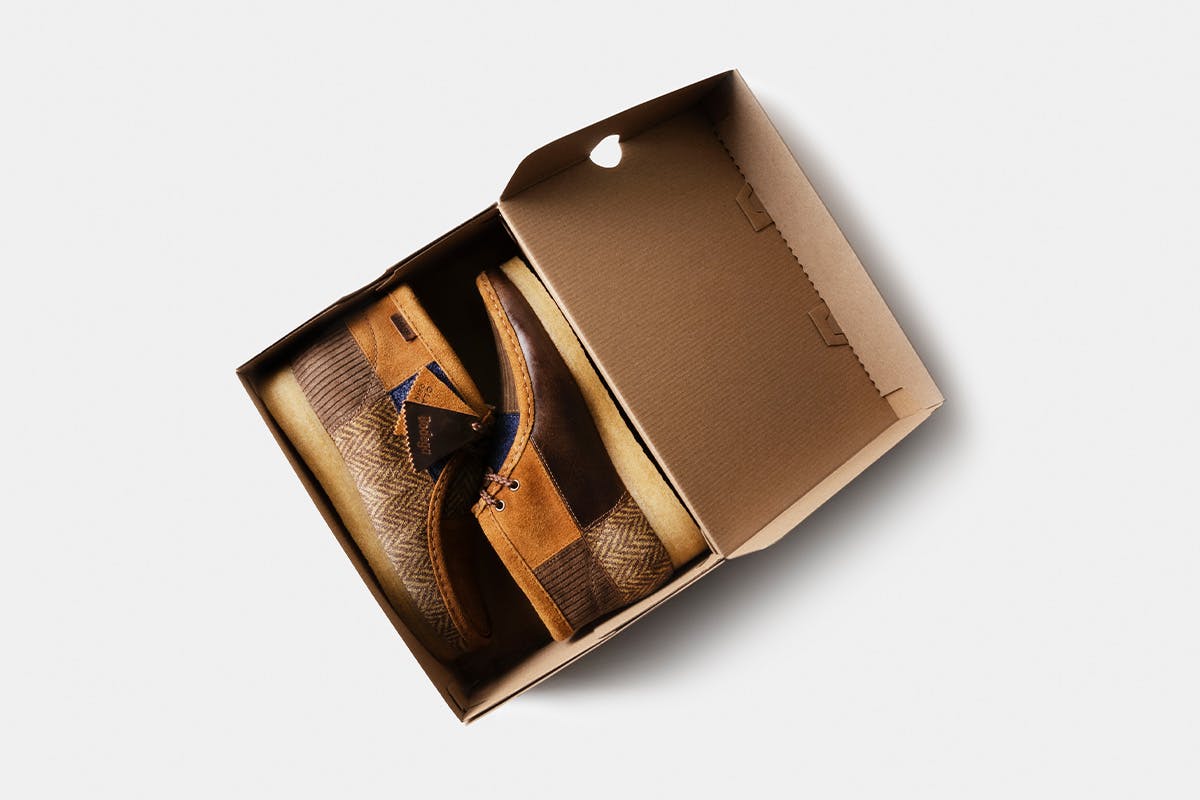 Hearty patches of fabric adorn said upper which is made up of a mix of suede, tweed, and leather, while both brands' signature motifs are squeezed onto two of the shoe's archetypal hangtags.
Just when you thought the Wallabee couldn't get any better, think again. It's patchwork season, baby!