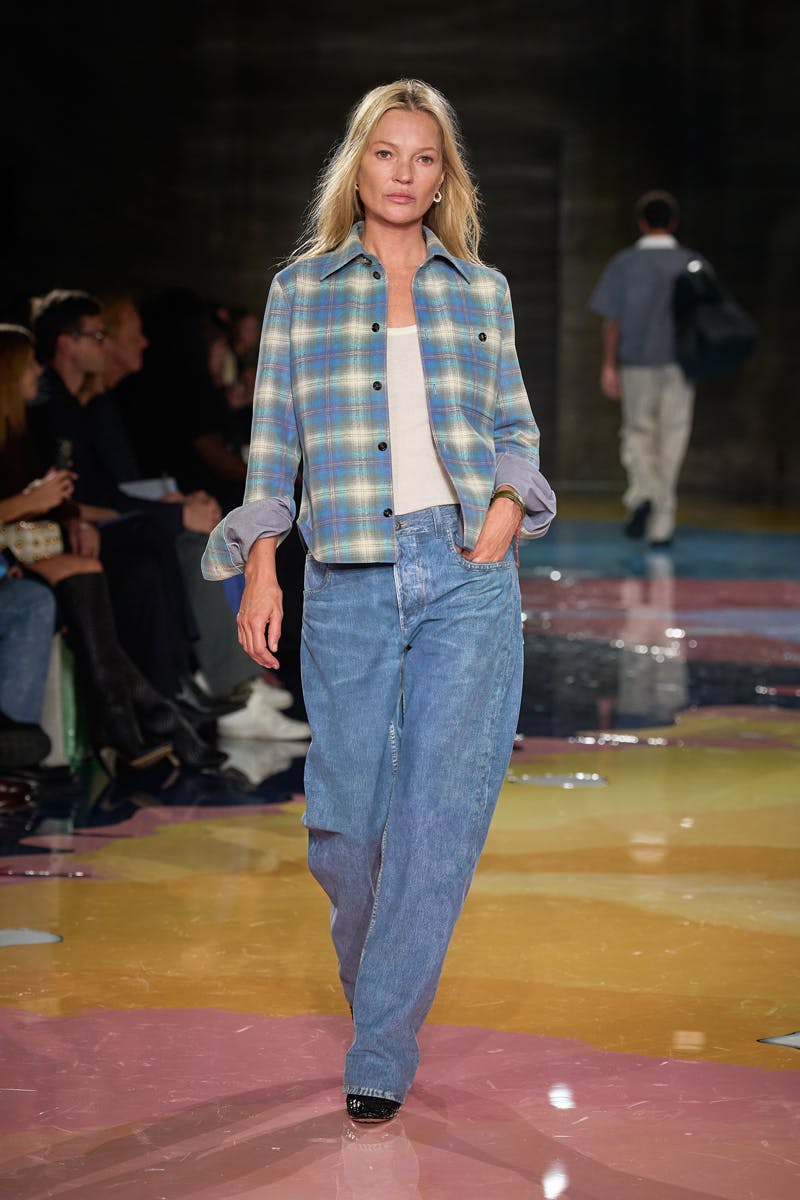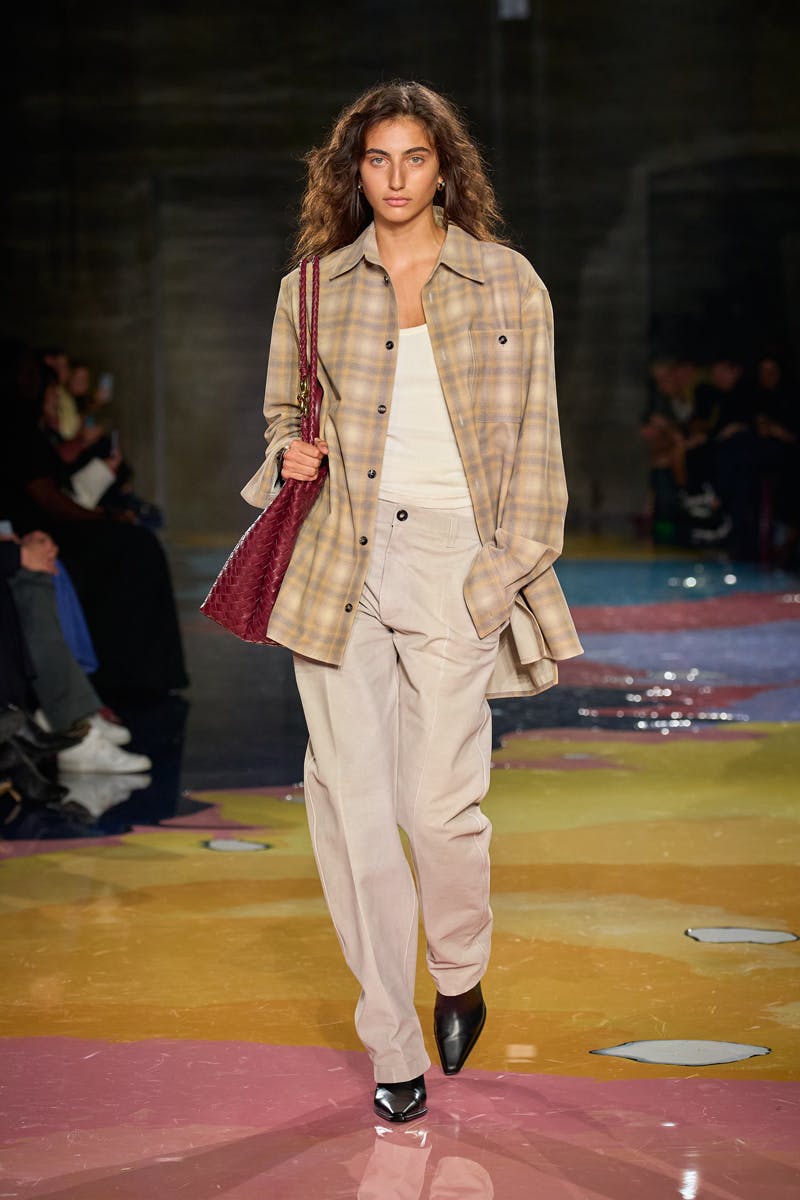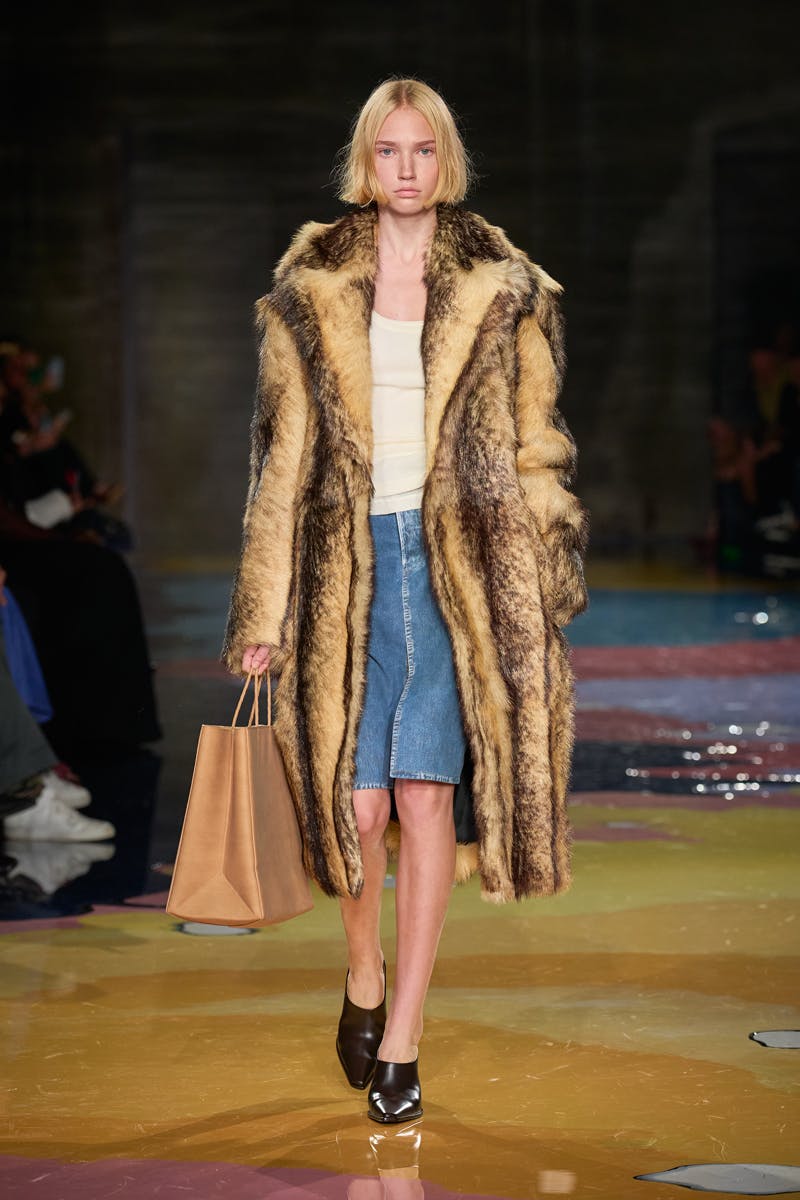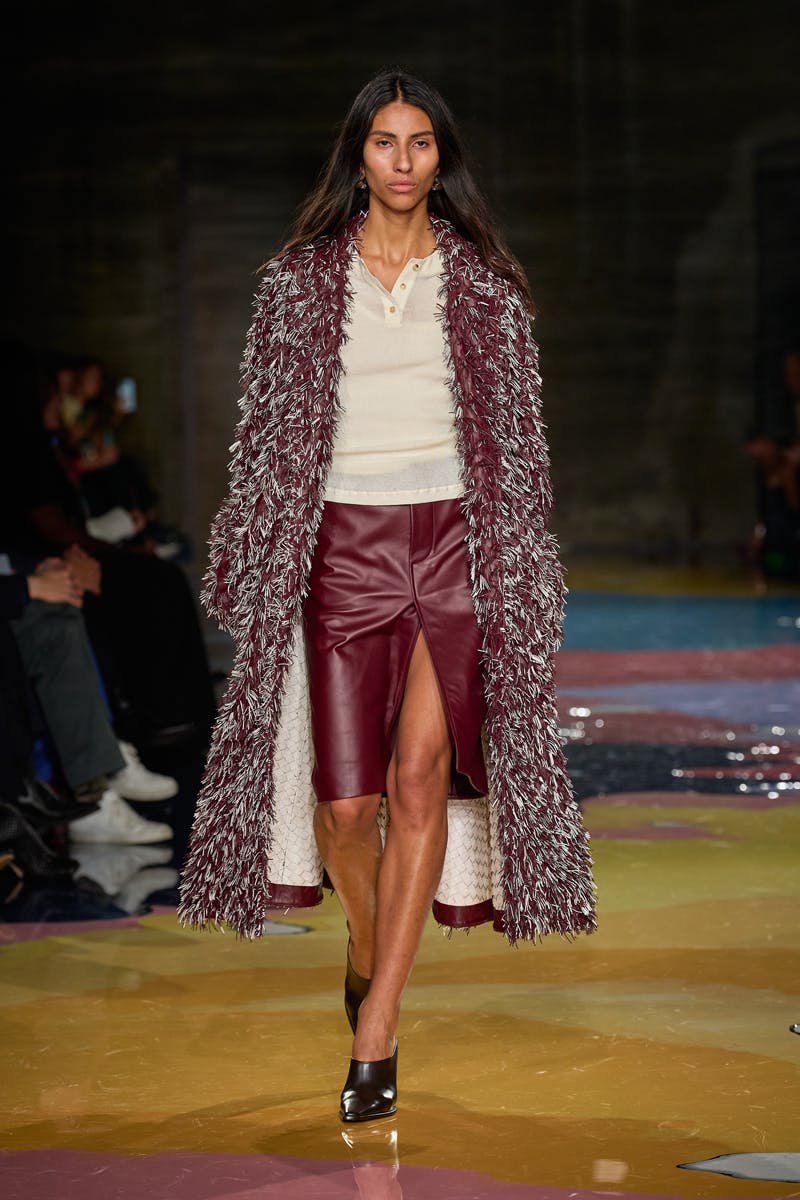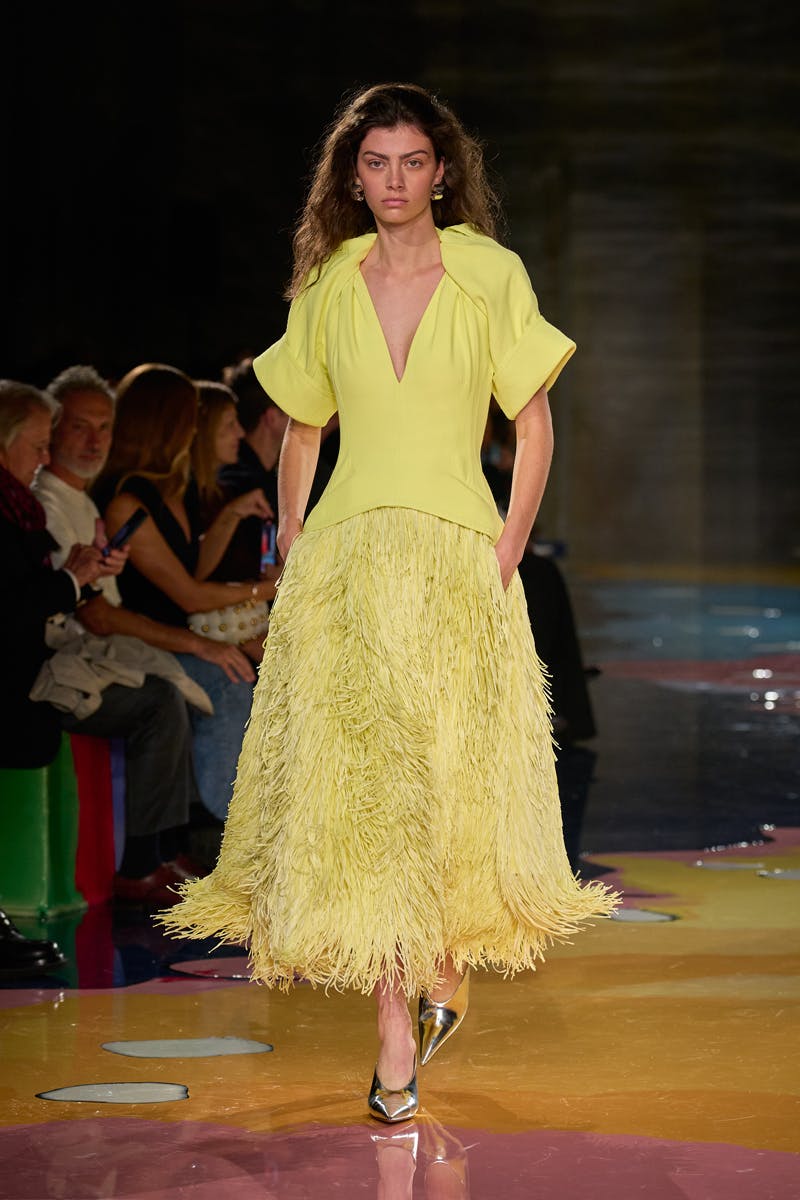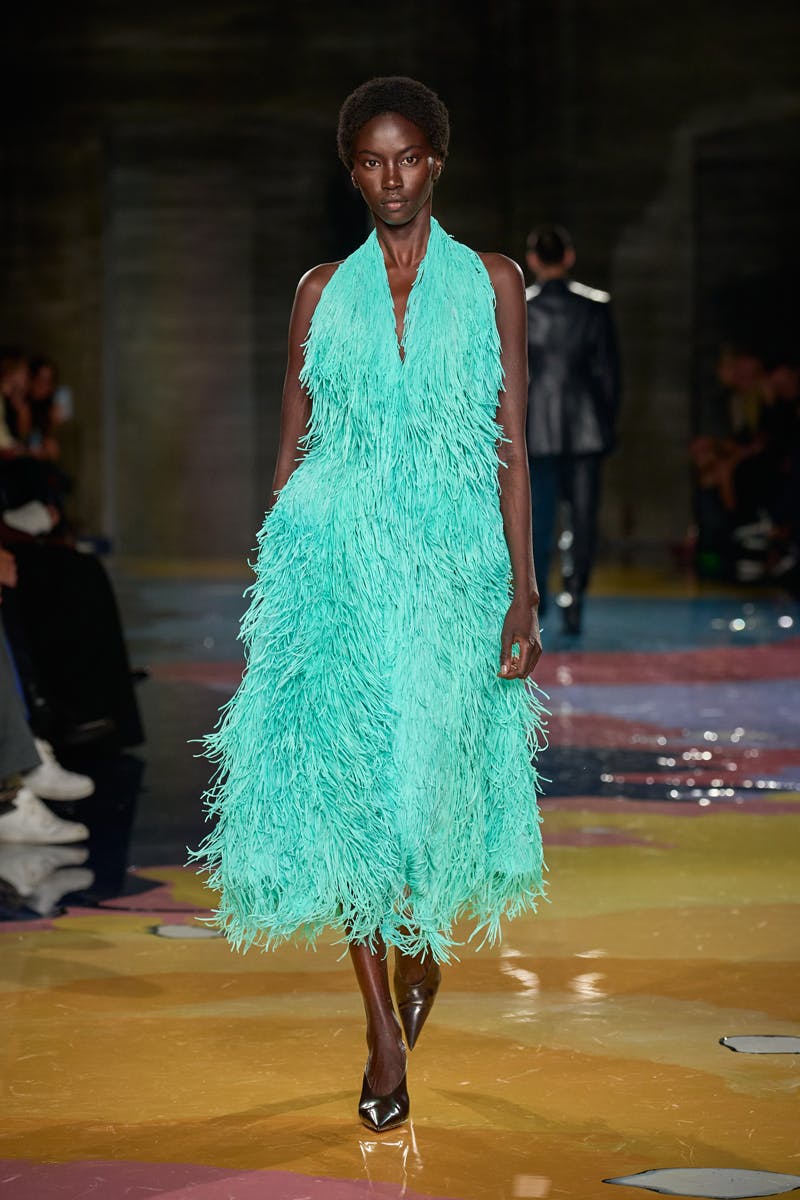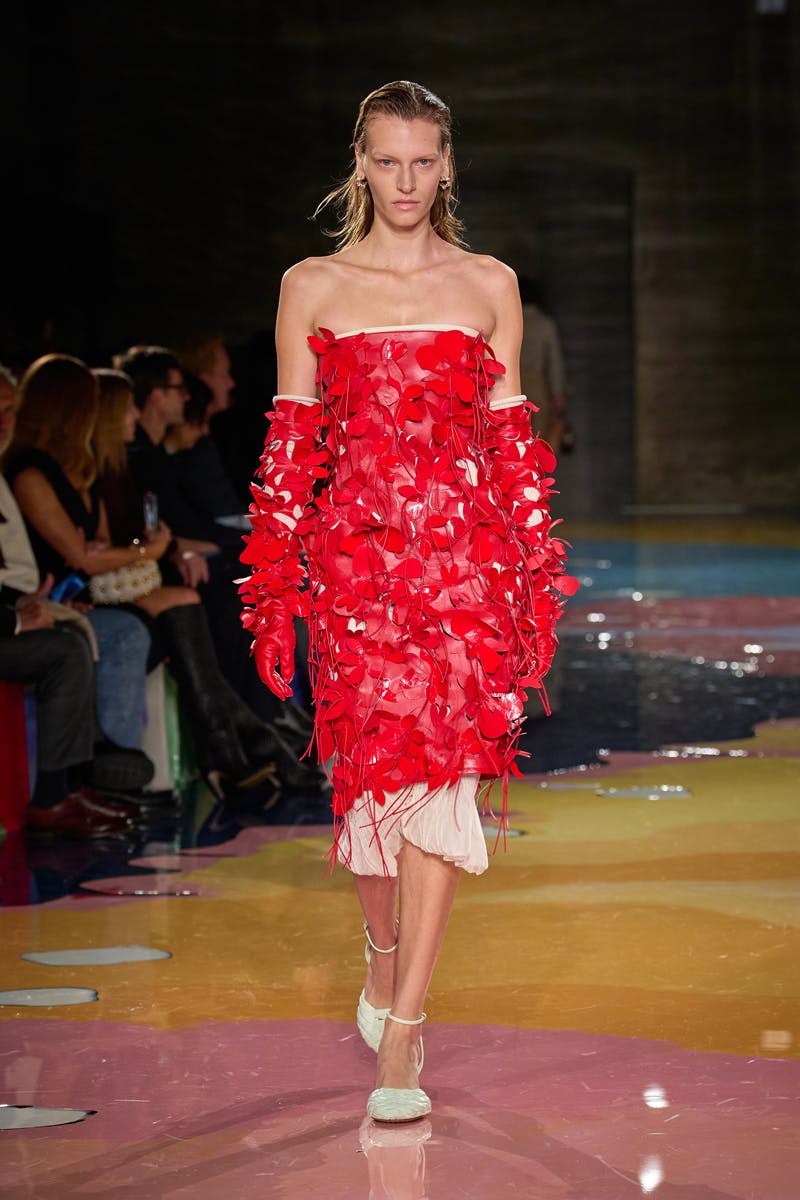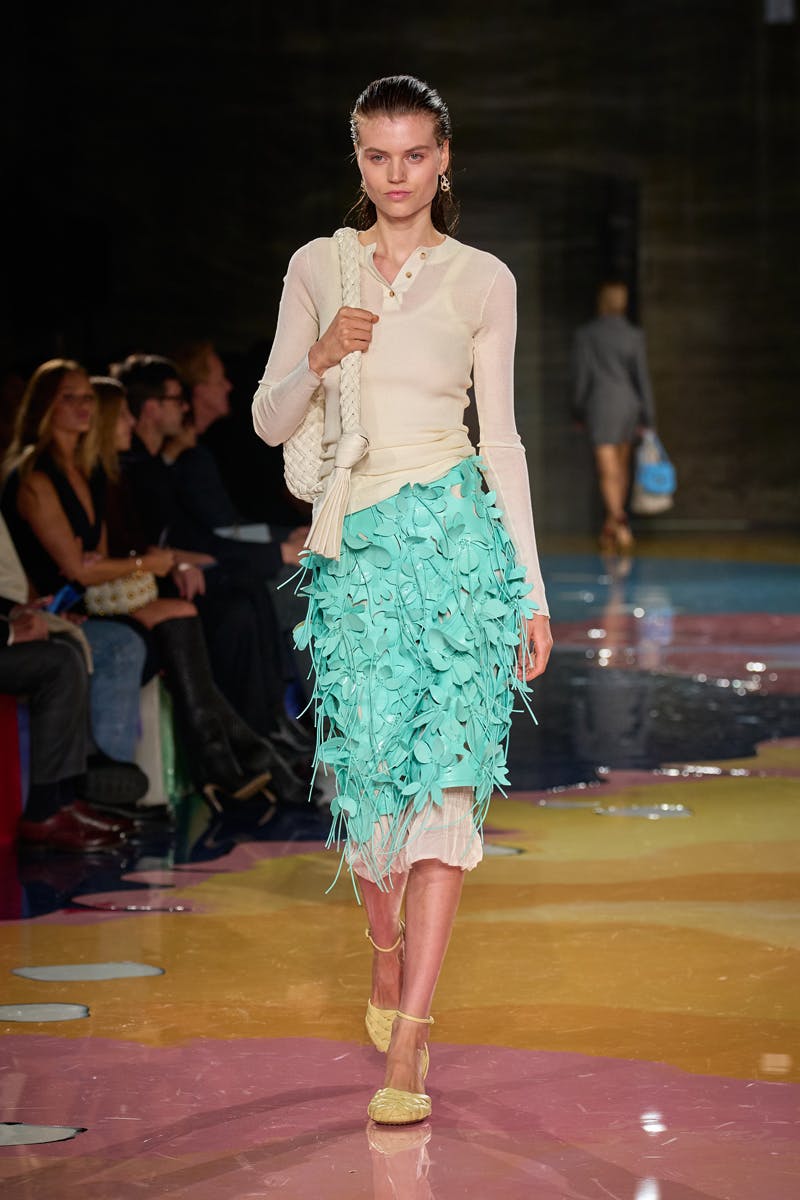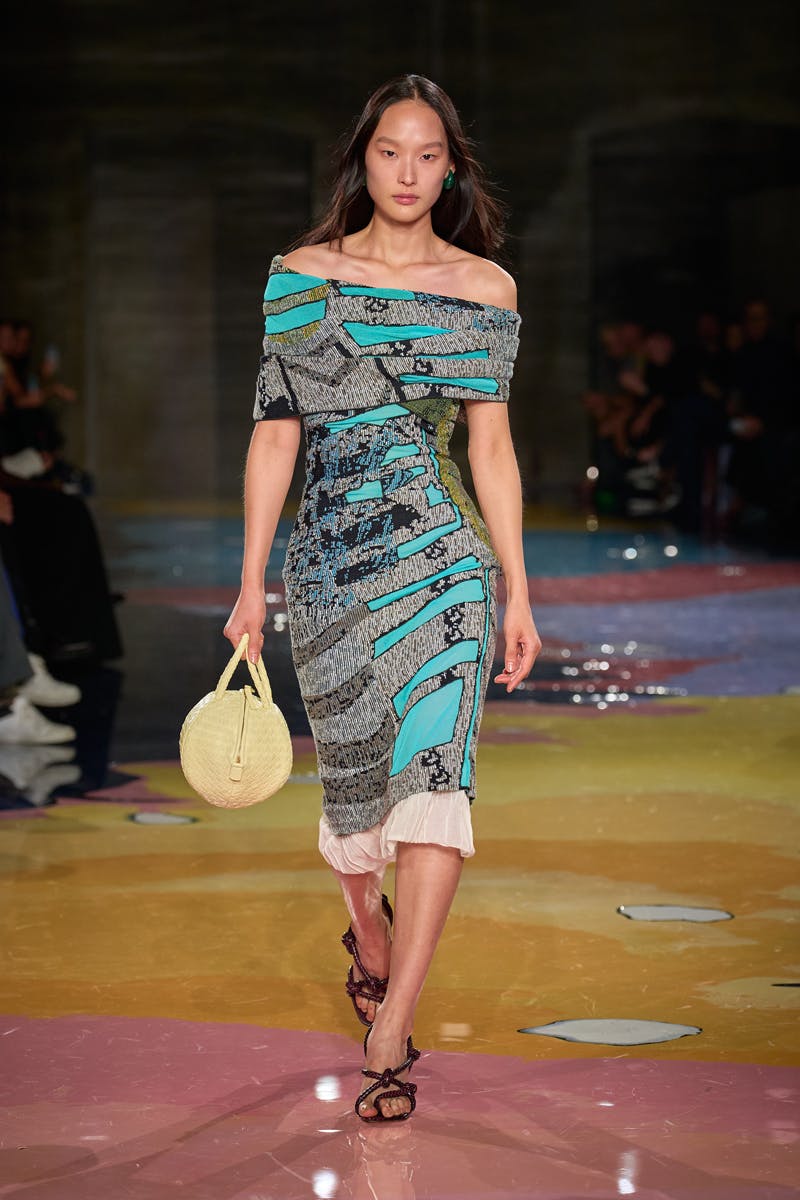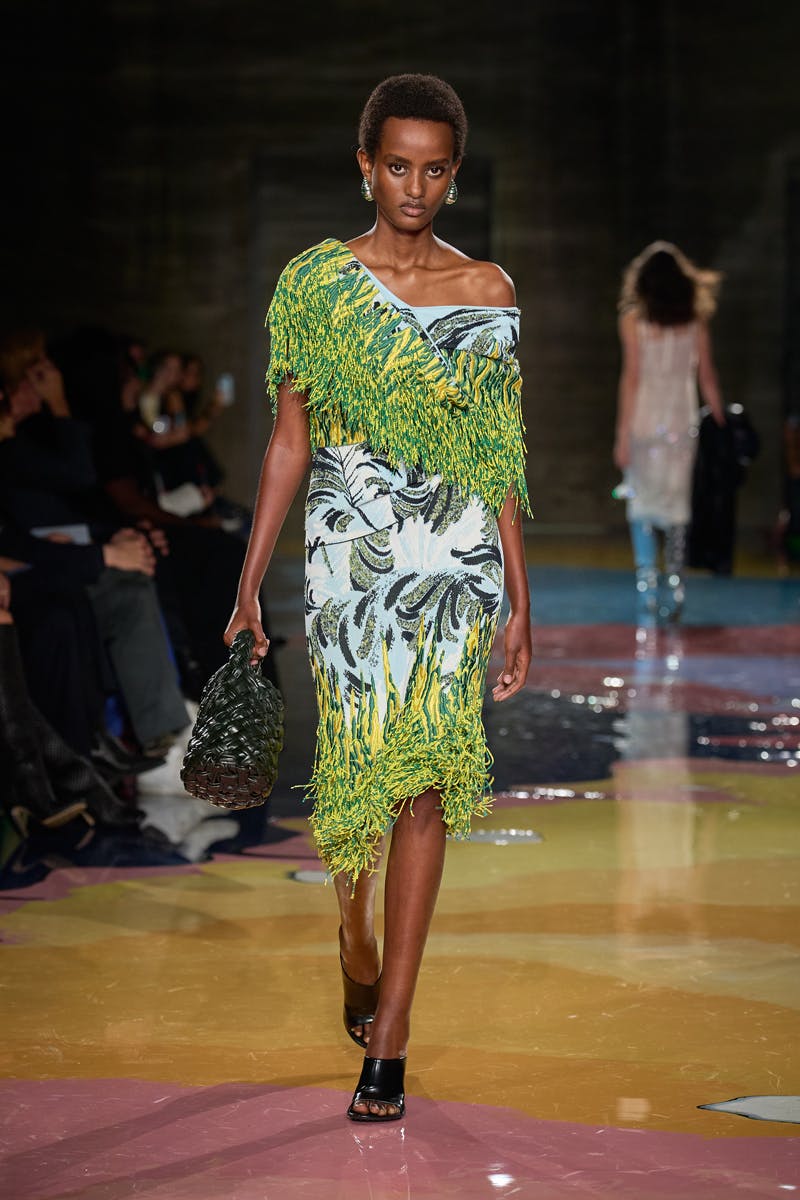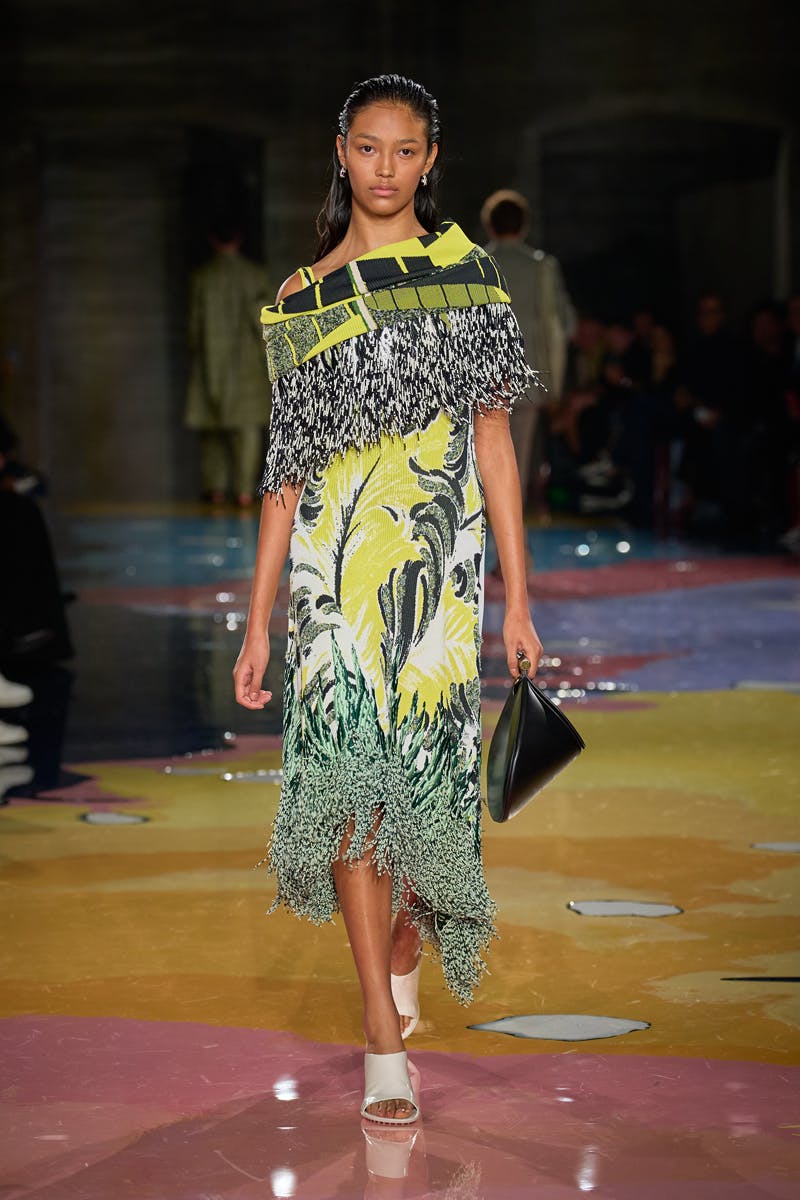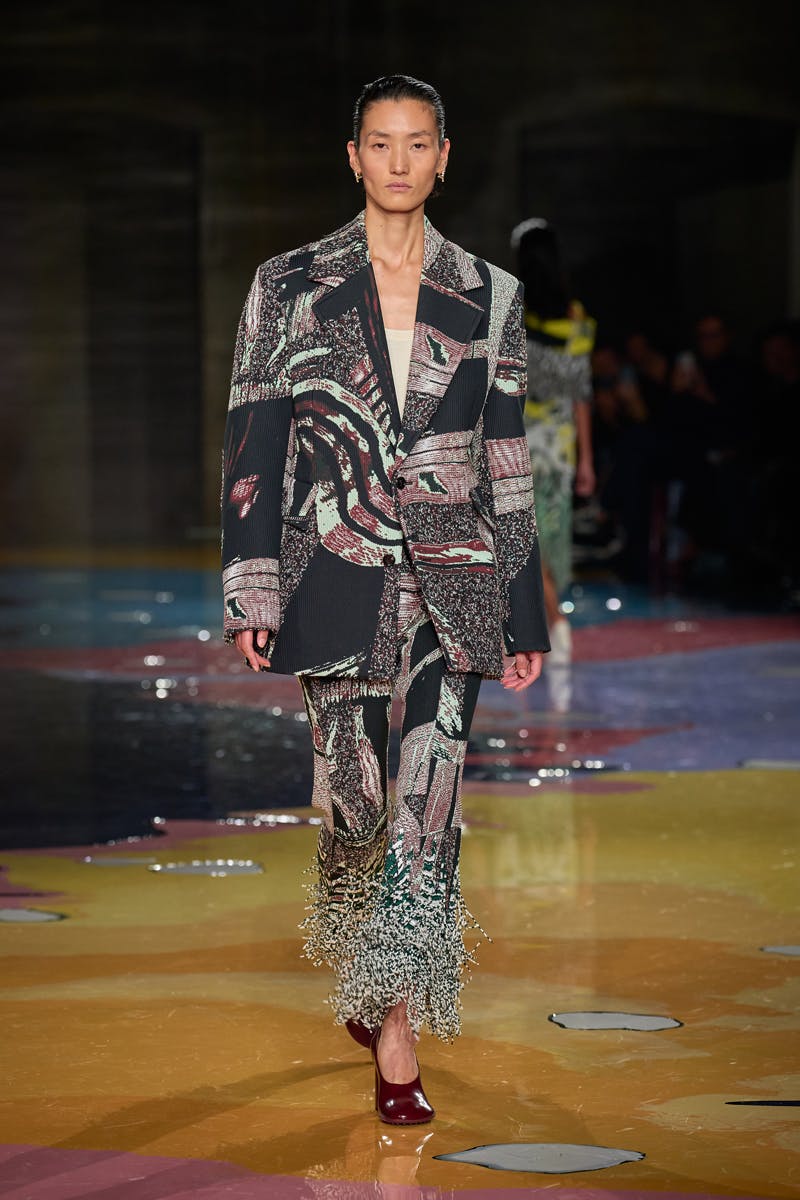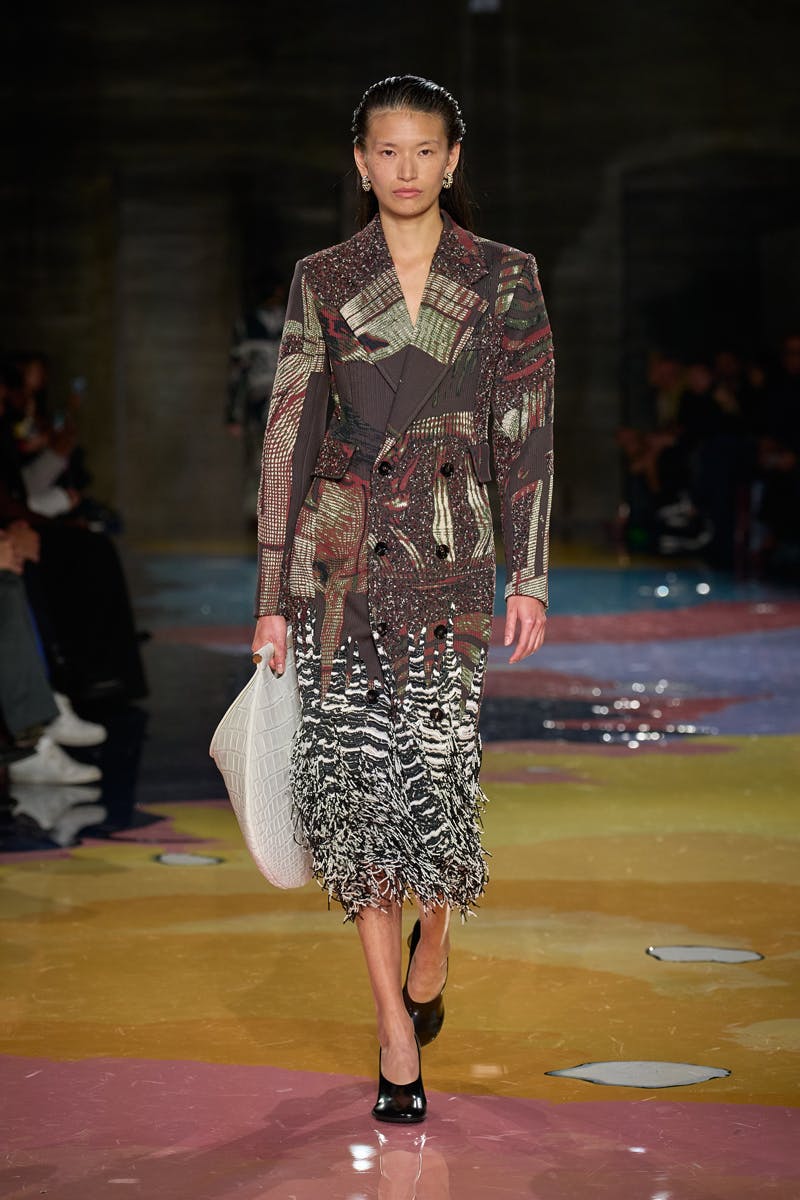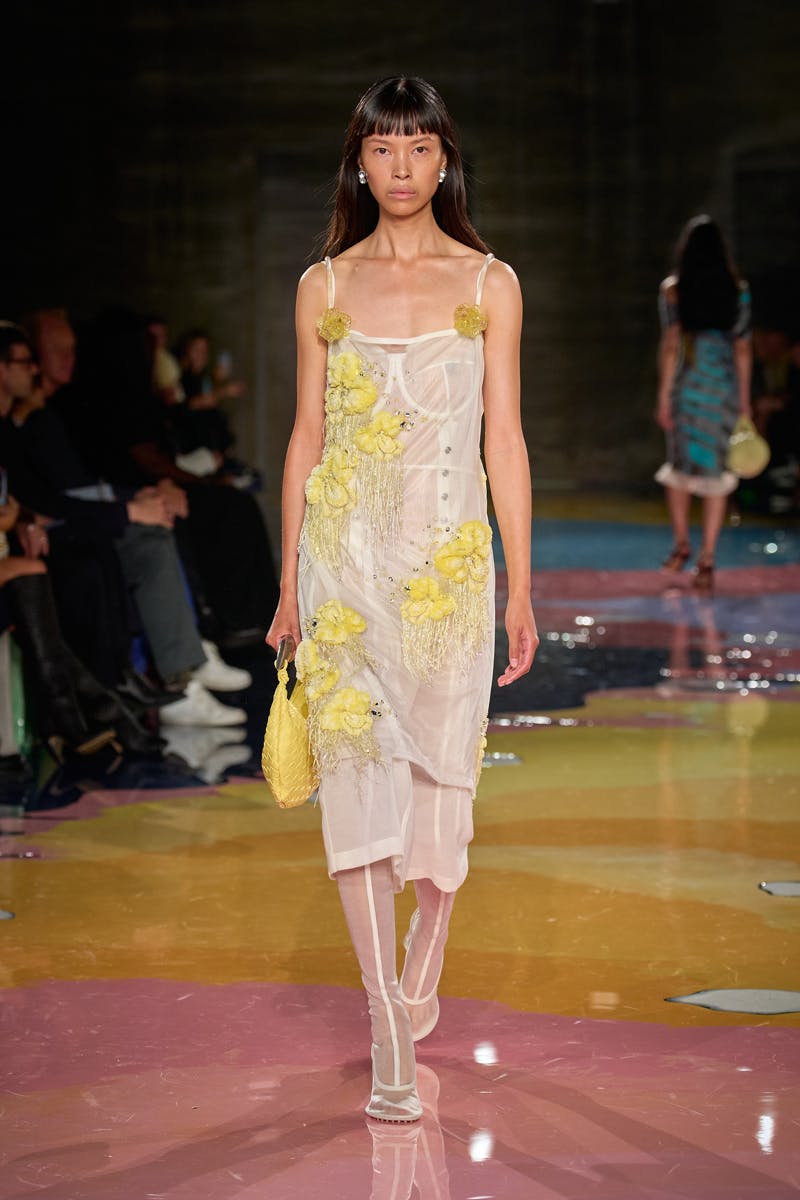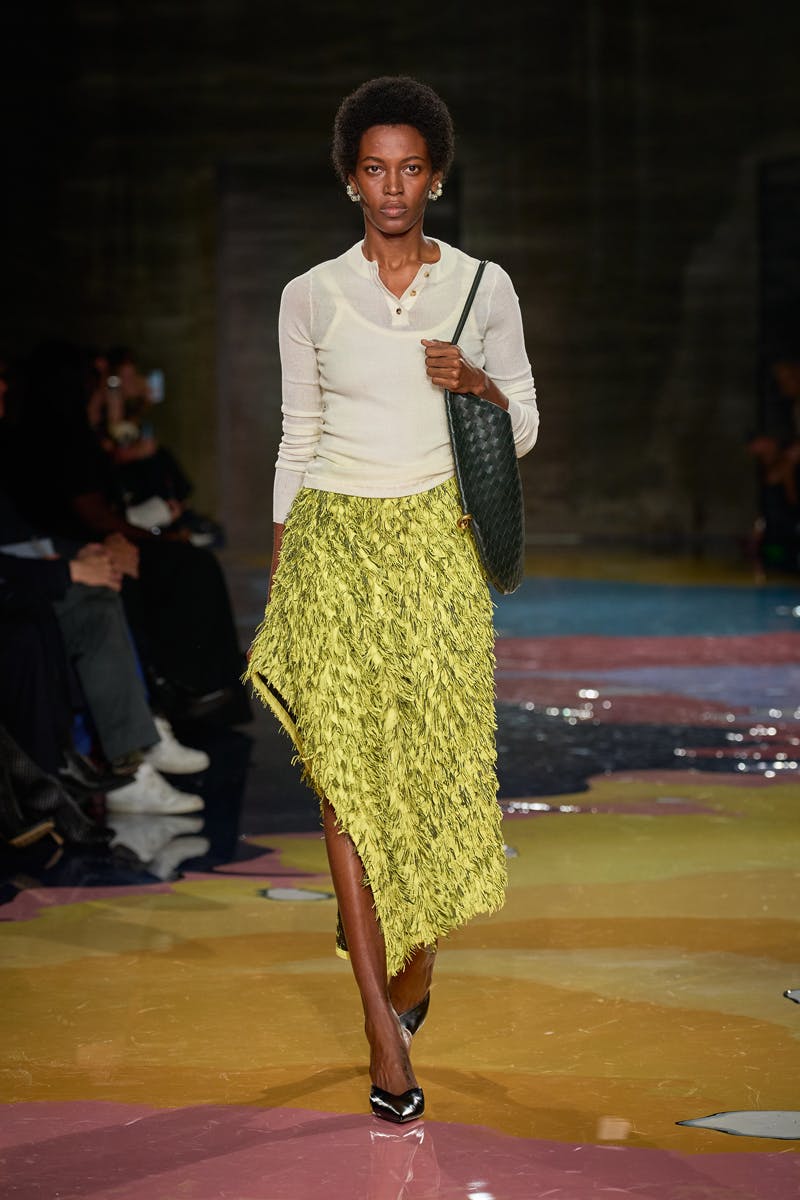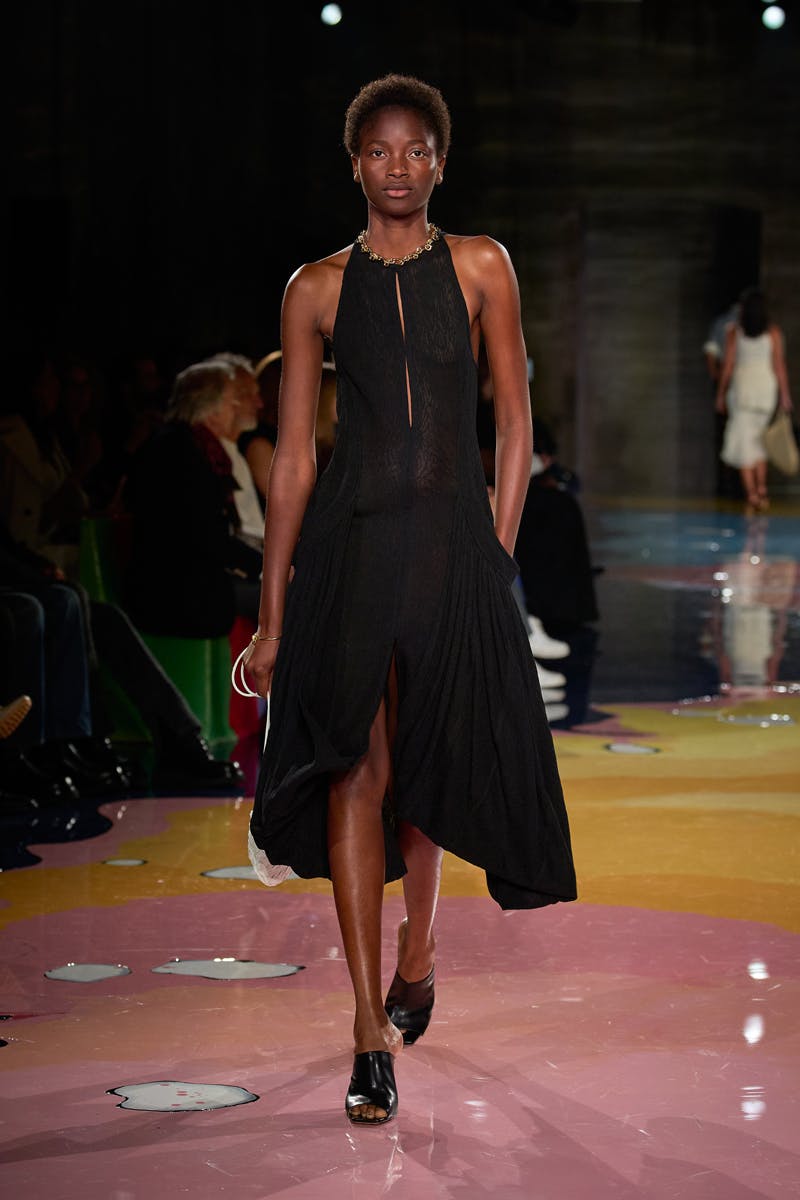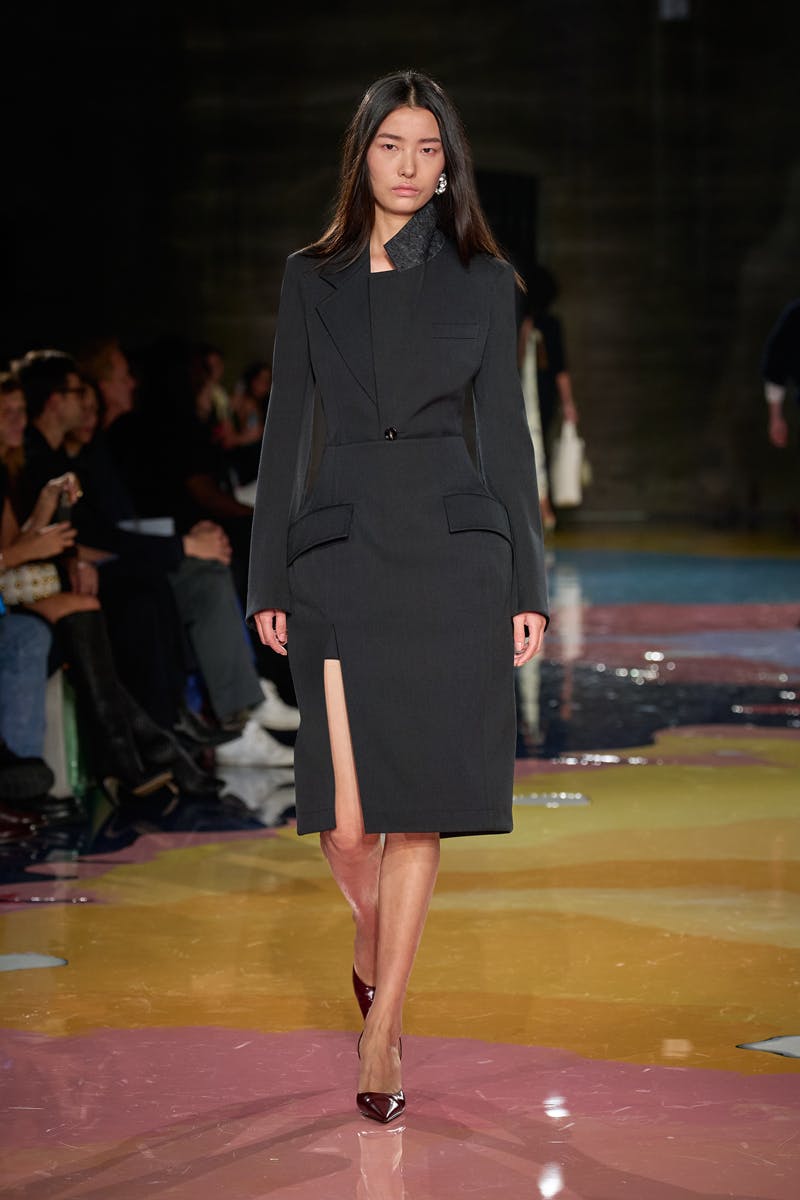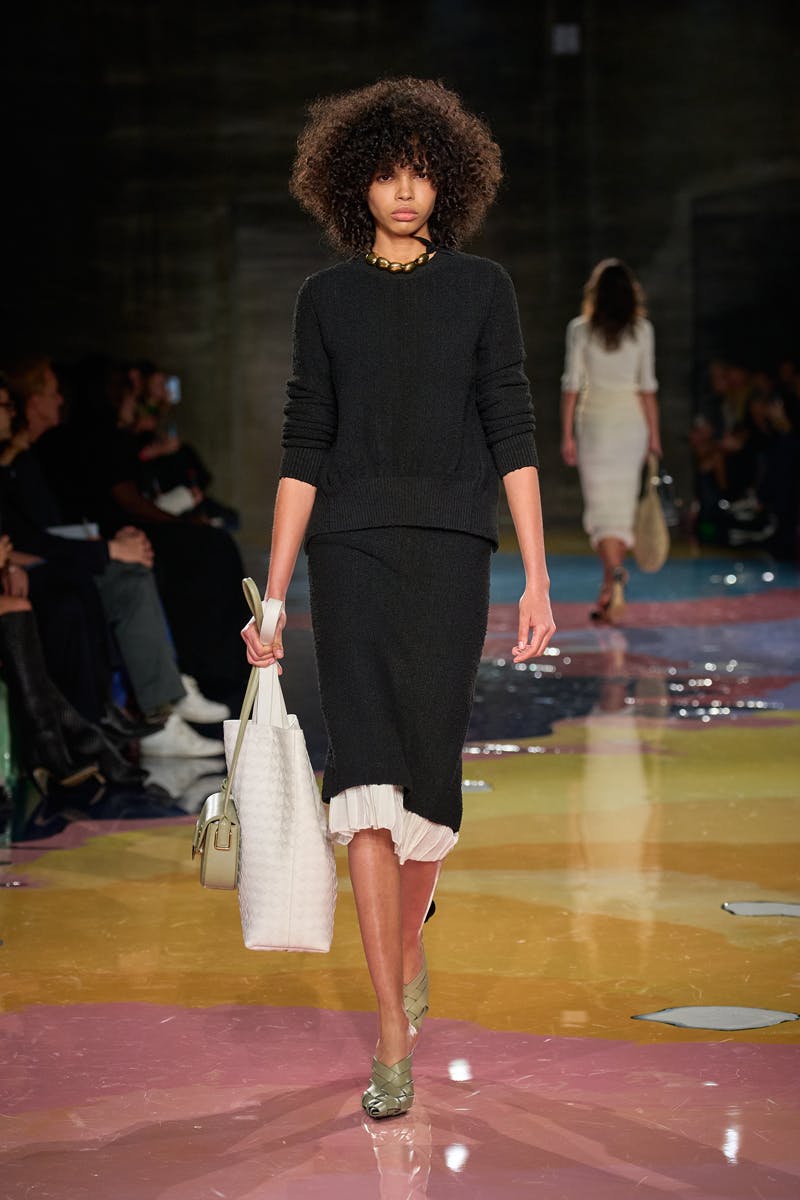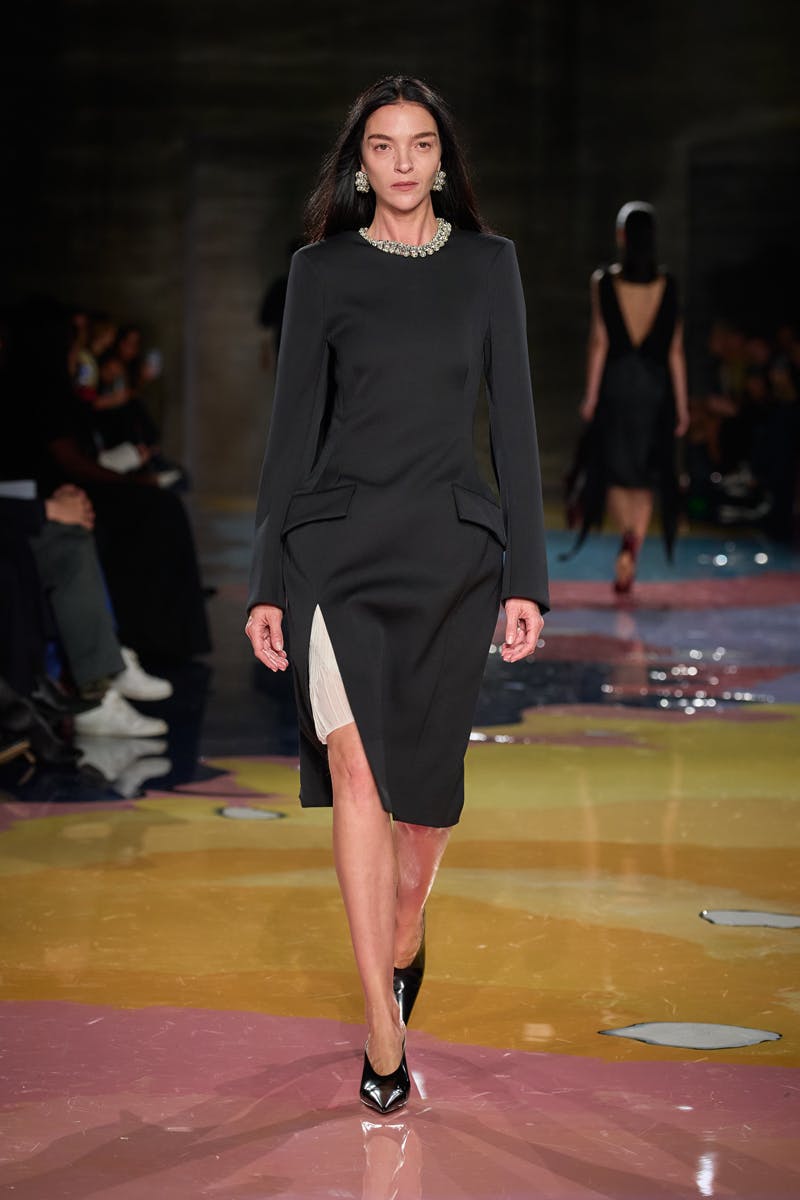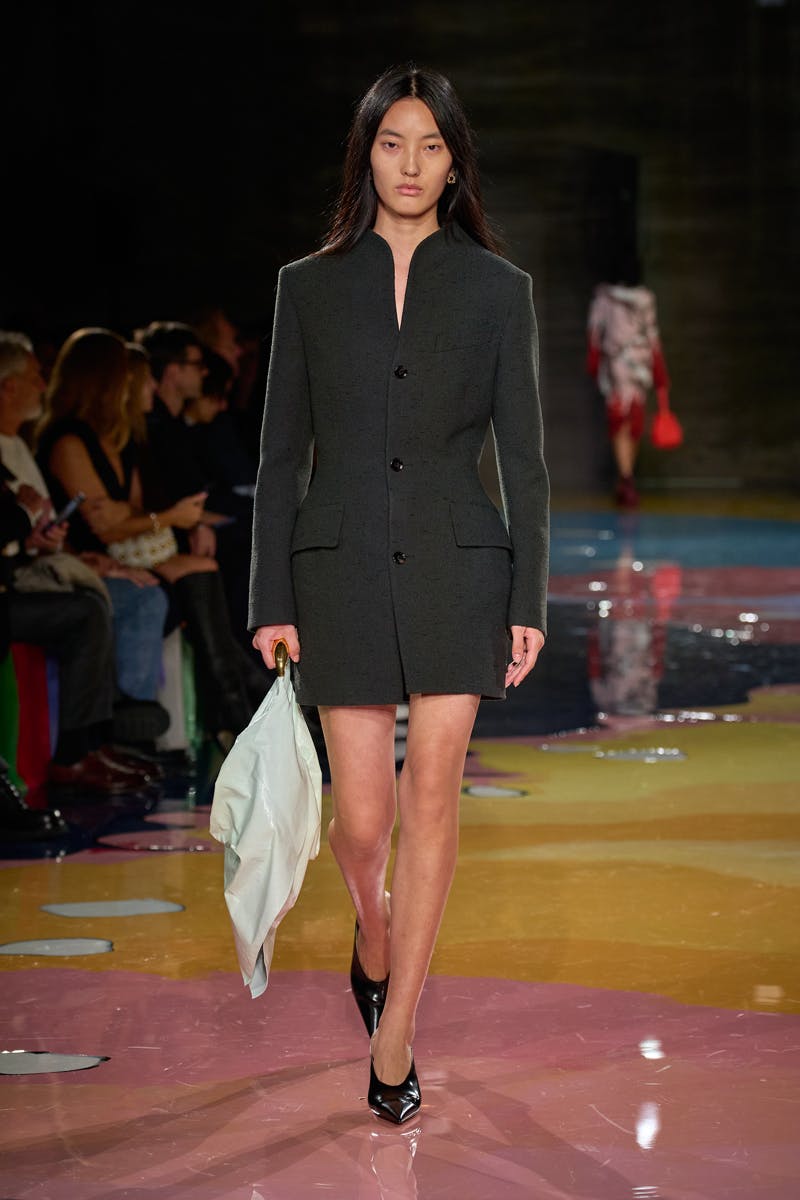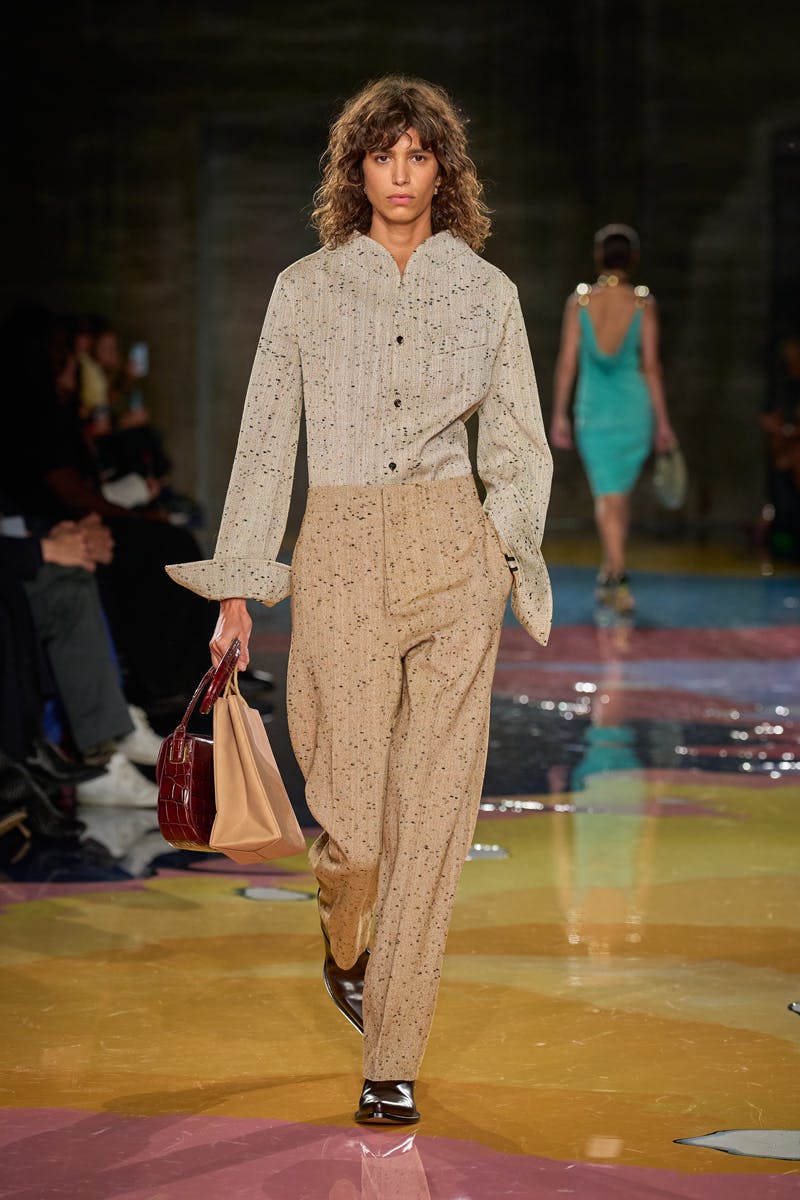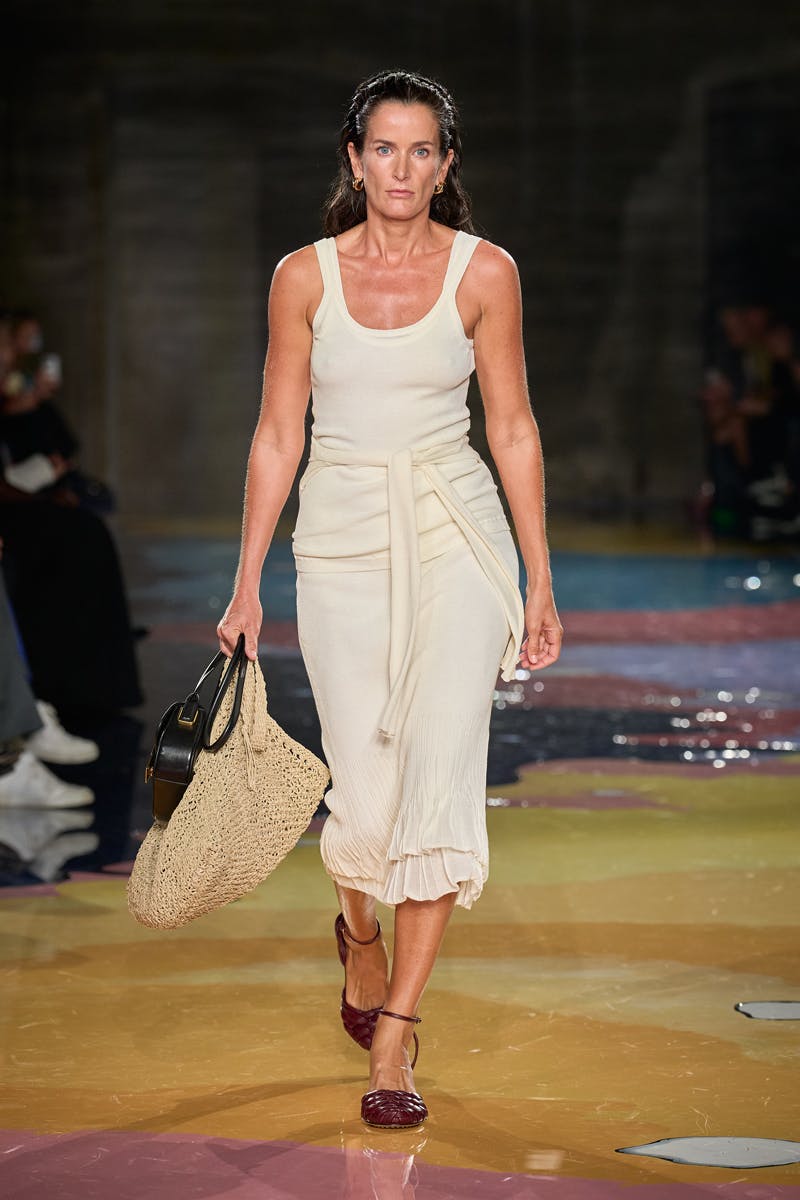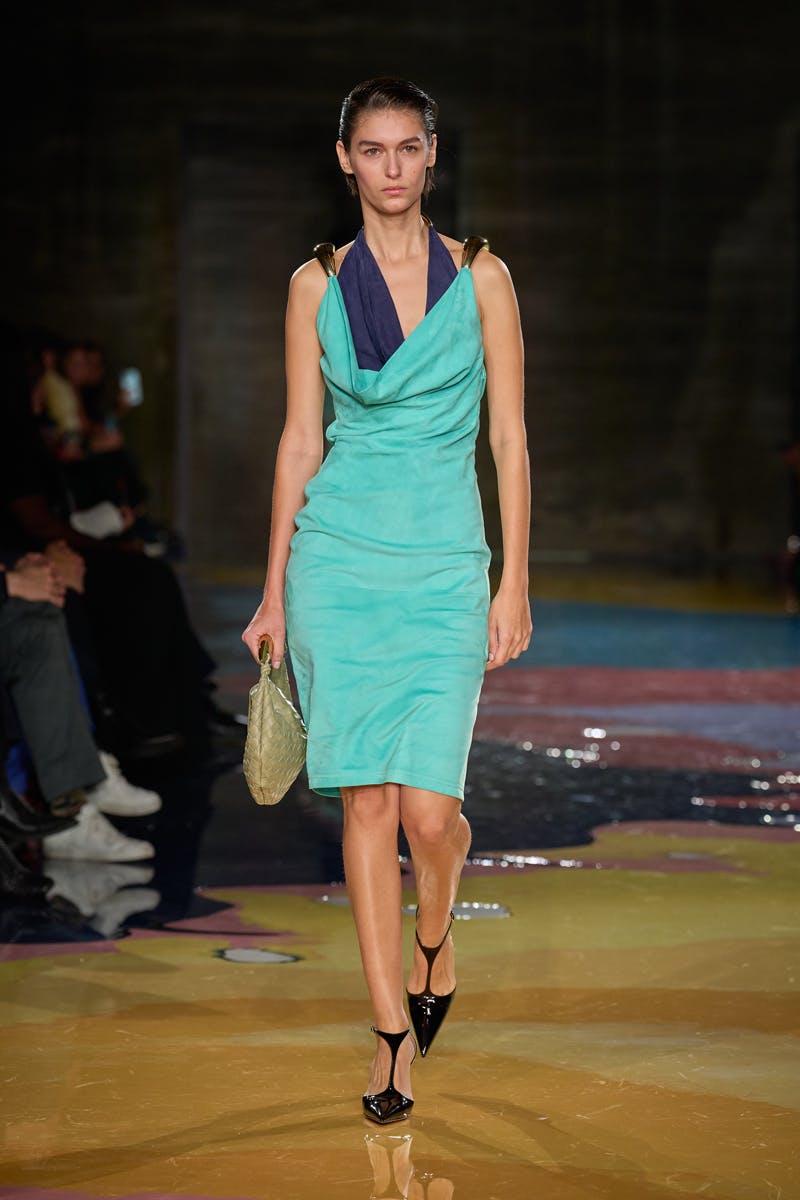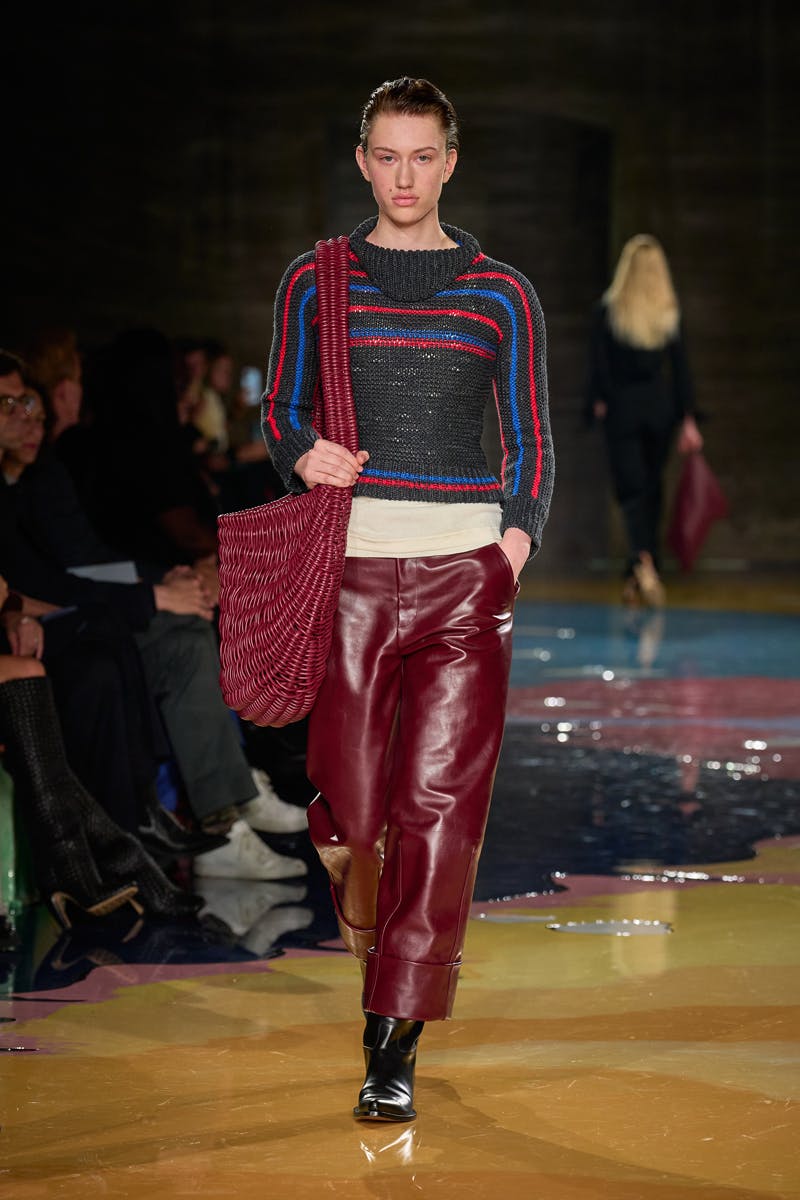 Bottega Veneta's Spring/Summer 2023 runway presentation was a mood — or many moods, I should say.
Inside Bottega Veneta's SS23 "room," which has been transformed into a vibrant playground by Italian architect Gaetano Pesce, faces like Solange and Erykah Badu gathered around the runway to see Matthieu Blazy's latest collection.
For SS23, Blazy recreates "the world in a small room," as he calls it in a press release. Basically, Blazy reimagines the many walks of life that wander the world through the lens of Bottega Veneta, resulting in stylish personalities — he's calling them "characters" — from the rich wife to the exec husband that keeps her happily dripped out in opulent threads.
Dramatic fur coats, which ironically are a fox fur print on goat's hide, undoubtedly ooze lady of luxury, a less explicit way of saying "rich bitch" vibes. Meanwhile, the Kate Moss struts in what looks like an average farmer's wife getup from afar, but its elevated material choice says otherwise.
Menswear is equally as eye-catching, flexing commanding details like funnel necks, double collars, and overall tailored perfection down to the very last stitch. And the internet agrees!
Following the SS23 show, many fashionistas took to social media to fantasize about couple dressing with their husbands in the label's collection.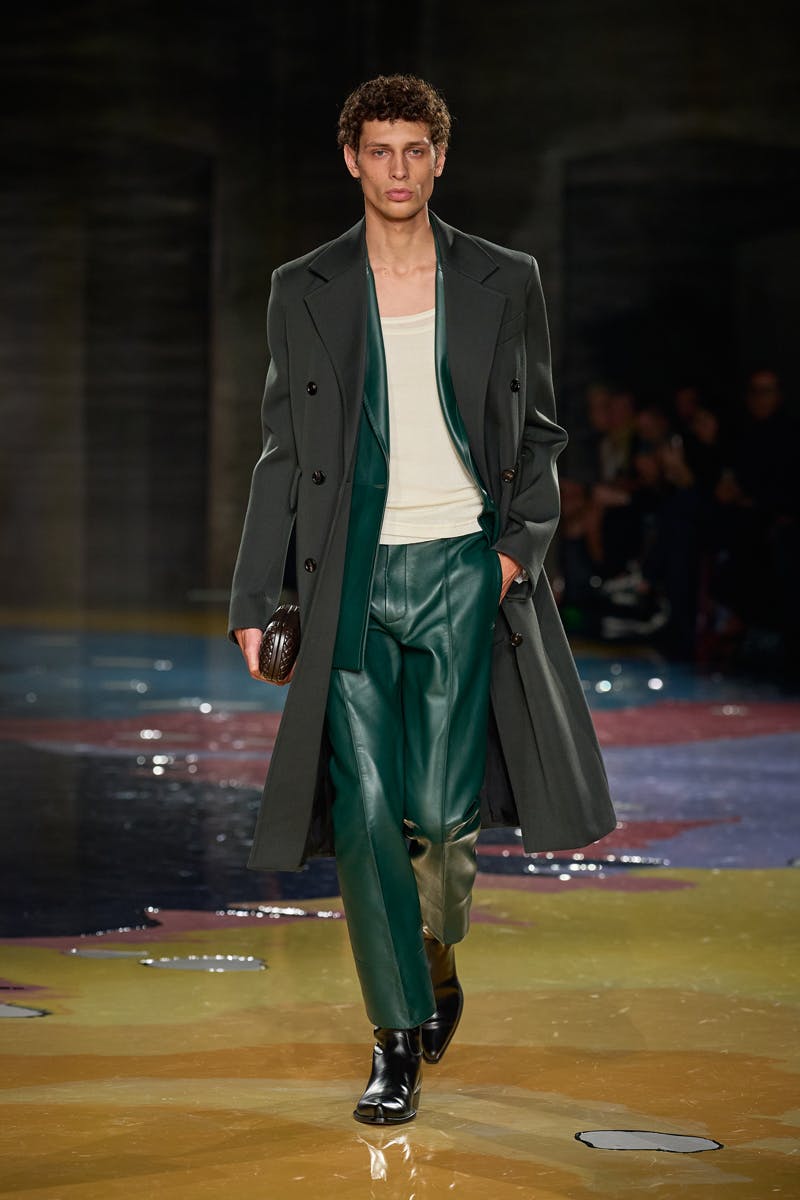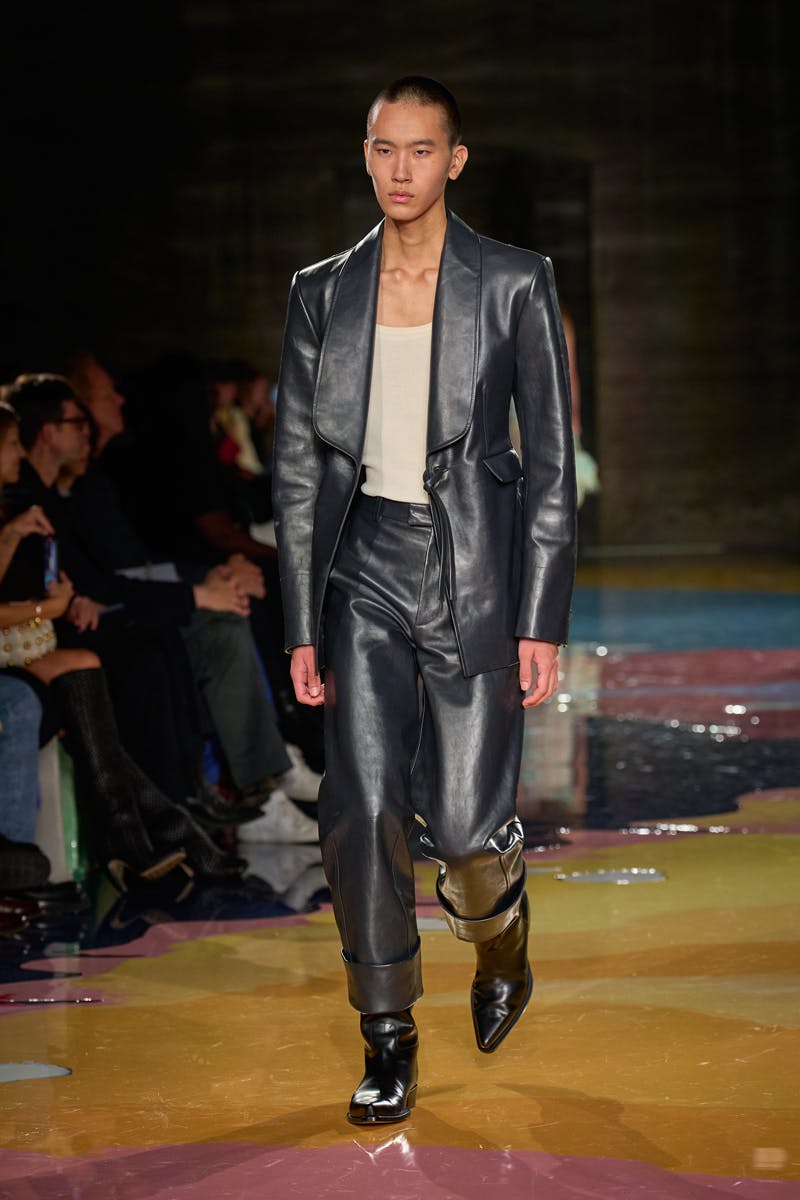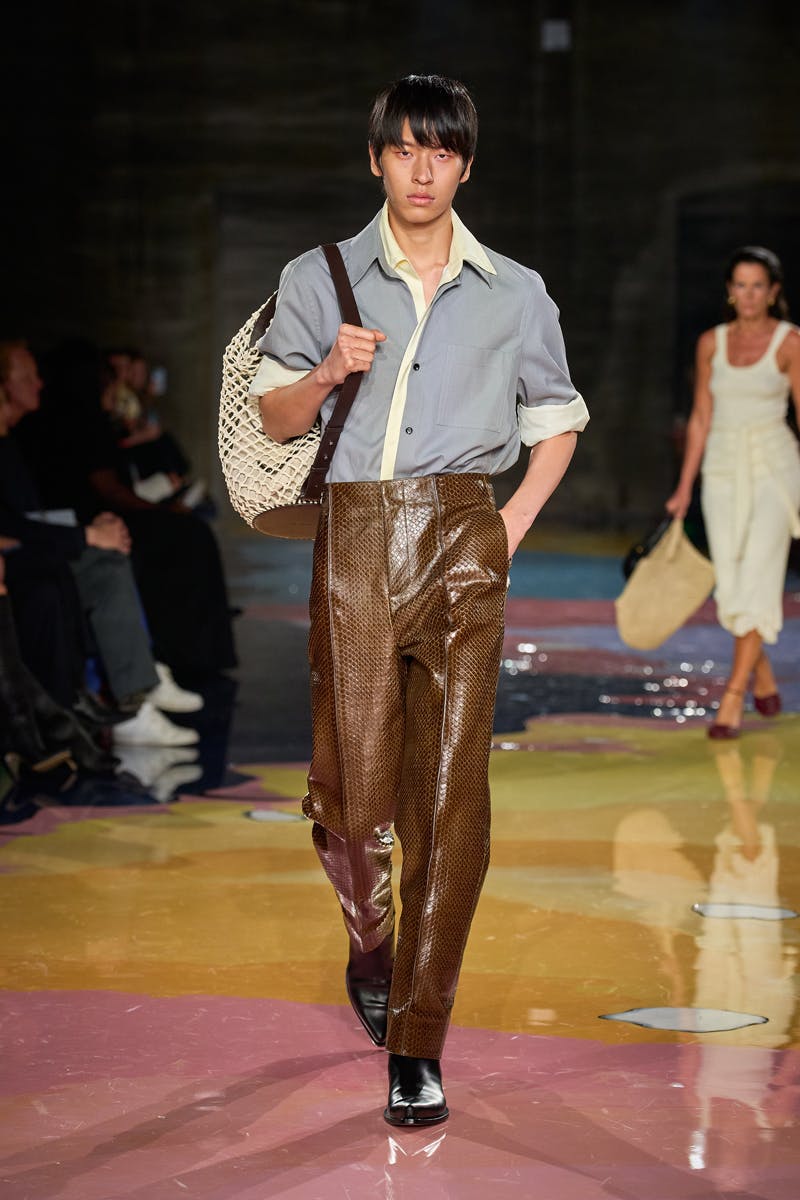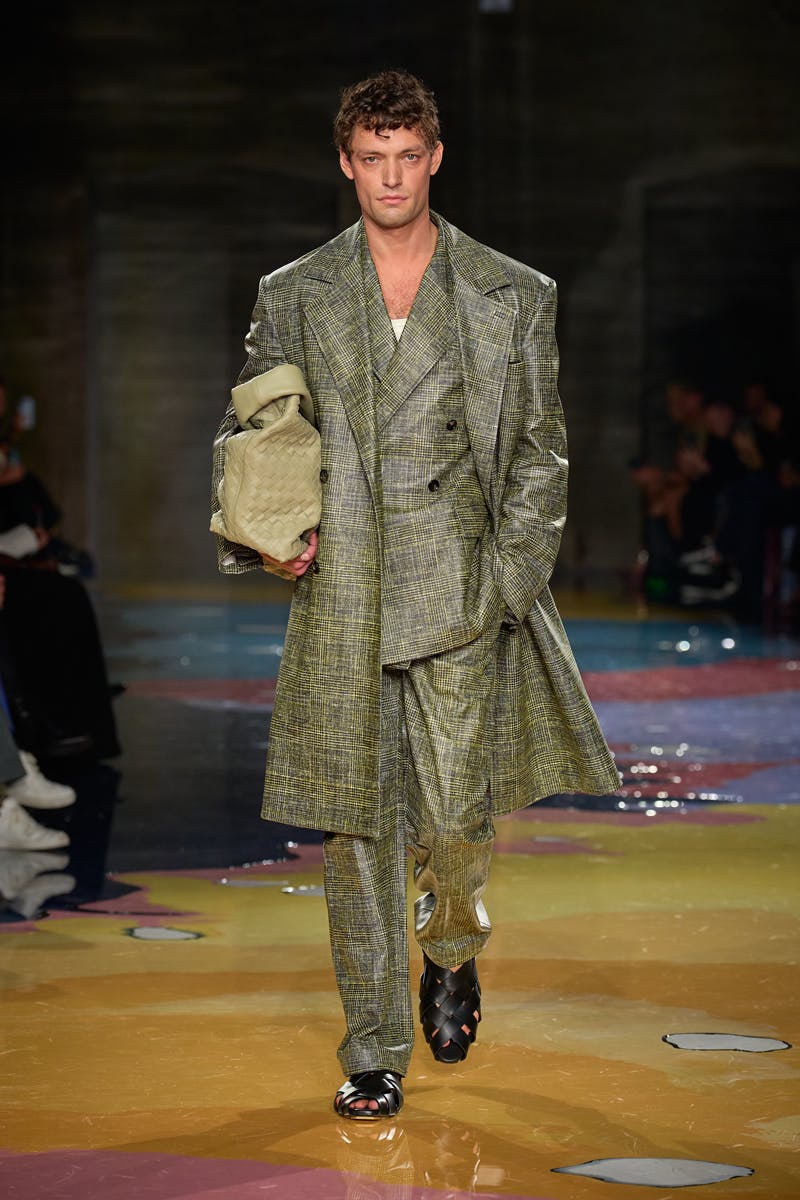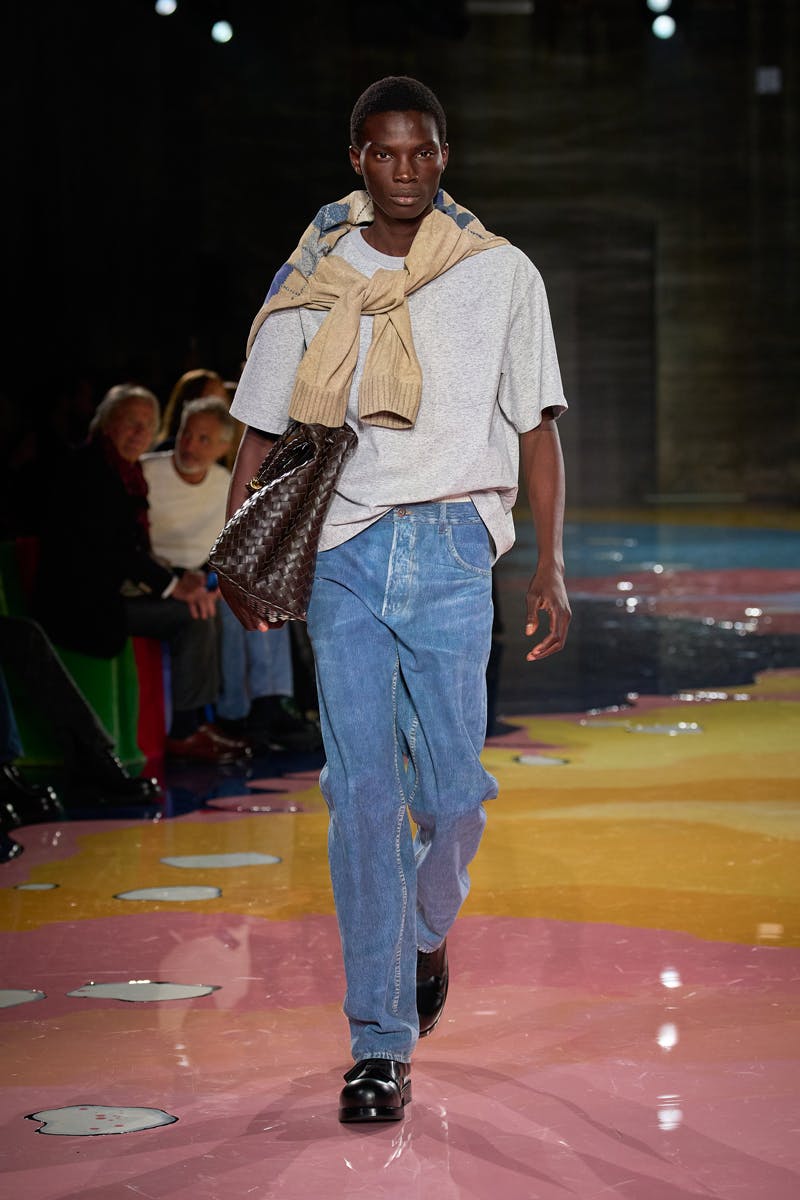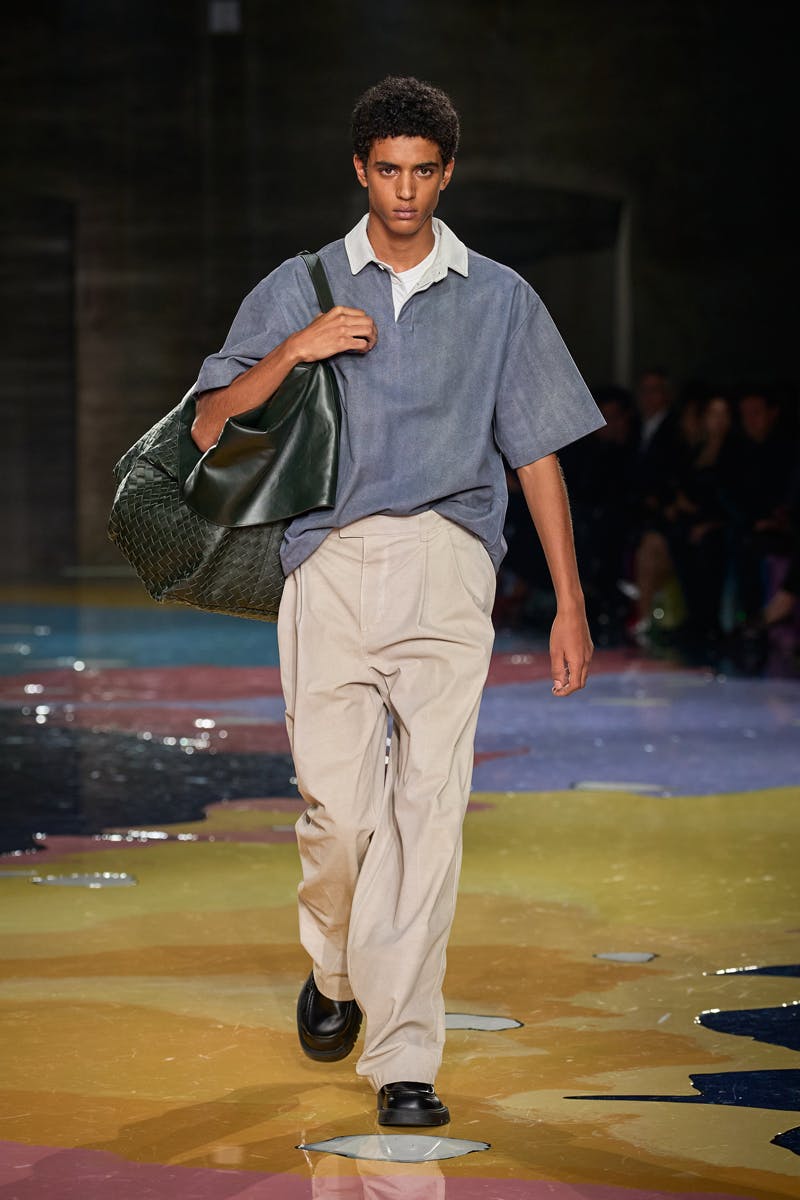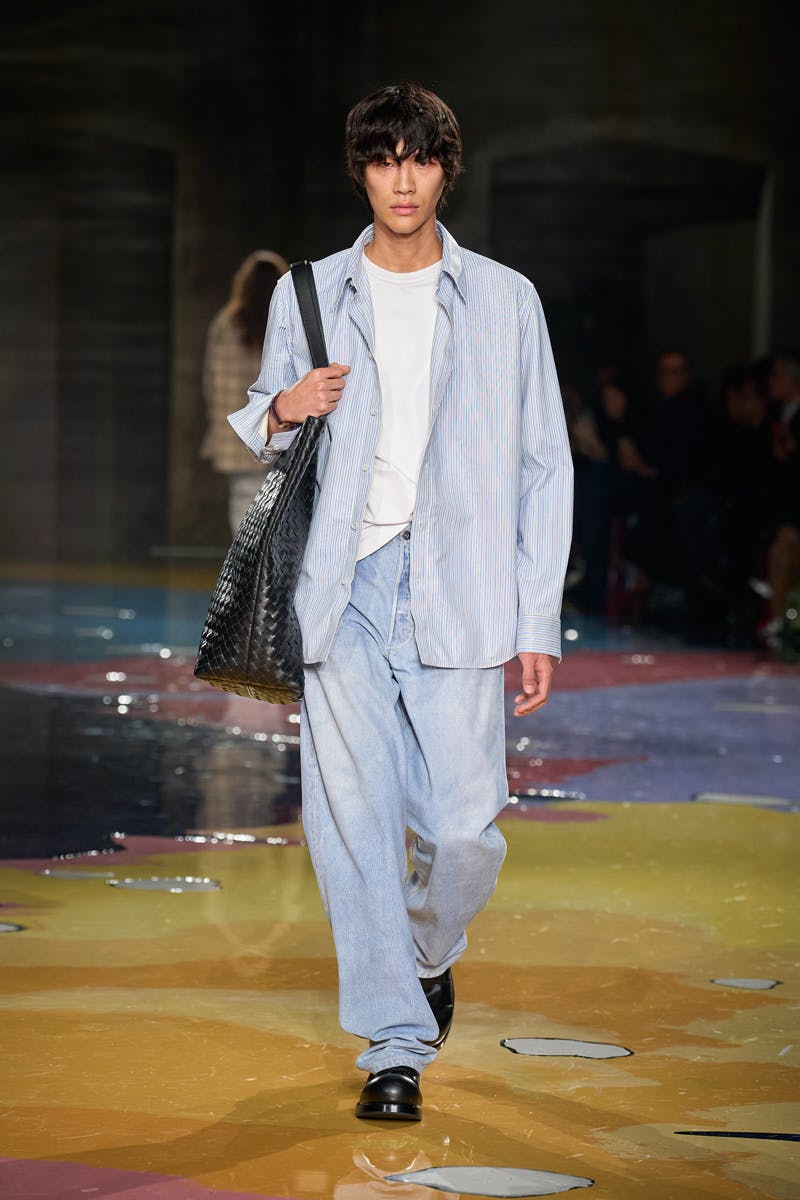 "My husband will be wearing Bottega Veneta SS23, or he won't be my husband," one user tweeted. She seems serious, so I wouldn't play with her emotions, future hubby.
It's no secret that Bottega Veneta is longtime master of leather craftsmanship, so naturally, leather realness was abundant in items you'd least expect, from basic tees to what looks like a typical argyle sweater (but it's not, it's made from leather).
After a stellar debut in the FW22 collection, Bottega Veneta's leather dupe denim trousers return and bring its little sibling along for the ride, aka the faux jorts...or erm, lorts, I suppose.
To top off all of this Bottega Veneta "goodness," as the internet is dubbing it, South Sudanese model Anok Yai closed the spectacle in feather-filled glory – an effortless summation of the "craft in motion" and "quiet power" Blazy envisioned (and nailed) for Bottega Veneta's SS23 presentation.