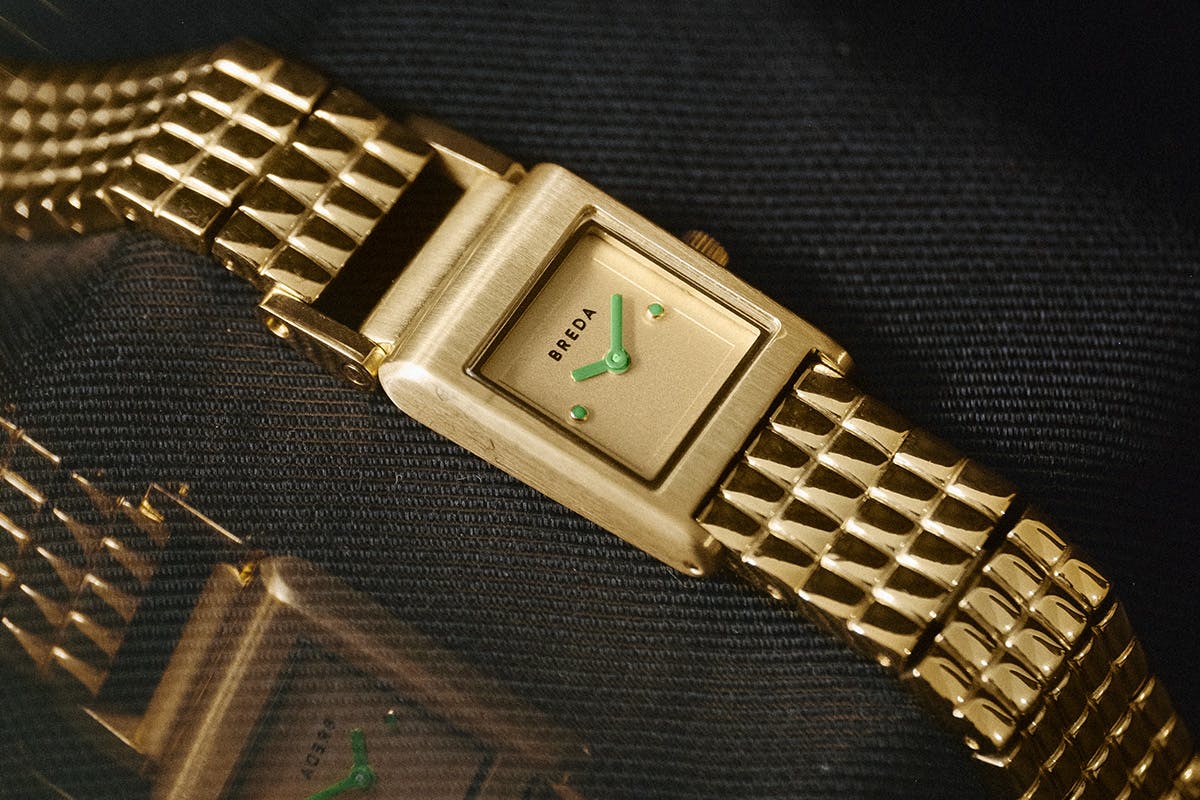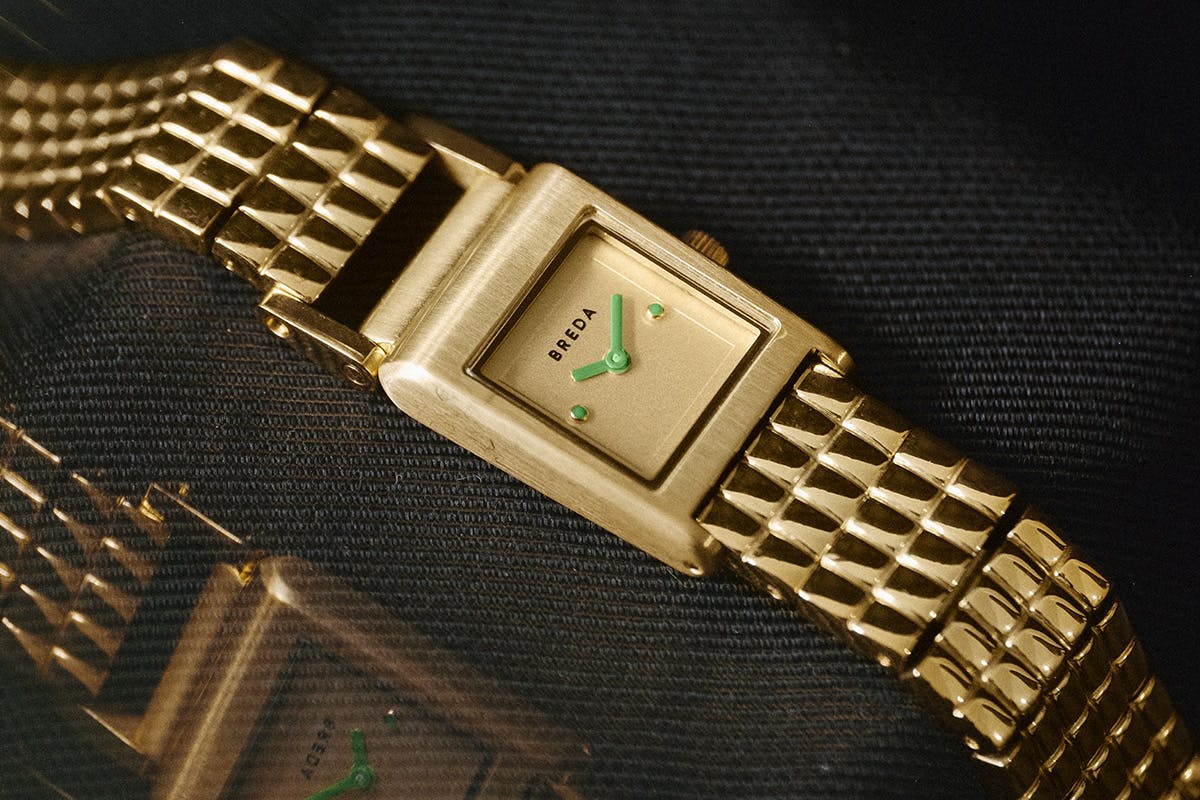 With one eye on the past, BREDA also looks to the future by promising watches that will last years, both through timeless aesthetic and their ability to withstand the day to day bumps. What's perhaps most striking about the BREDA catalog is the sheer versatility and variety of it; from square-face retro styles to transparent, modern watches made from recycled materials, and now the elegant BREDA Revel, there really is a watch for all wrists here.
A classic watch always works. Whether you're head-to-toe in hyped labels or stepping out in haute houses, a classic metal timepiece with a small, square face holds its own and stands out from its surroundings where other accessories feel out of place. That's why we're looking to the BREDA Revel to provide a foundational level of traditional sophistication to our wardrobe this year.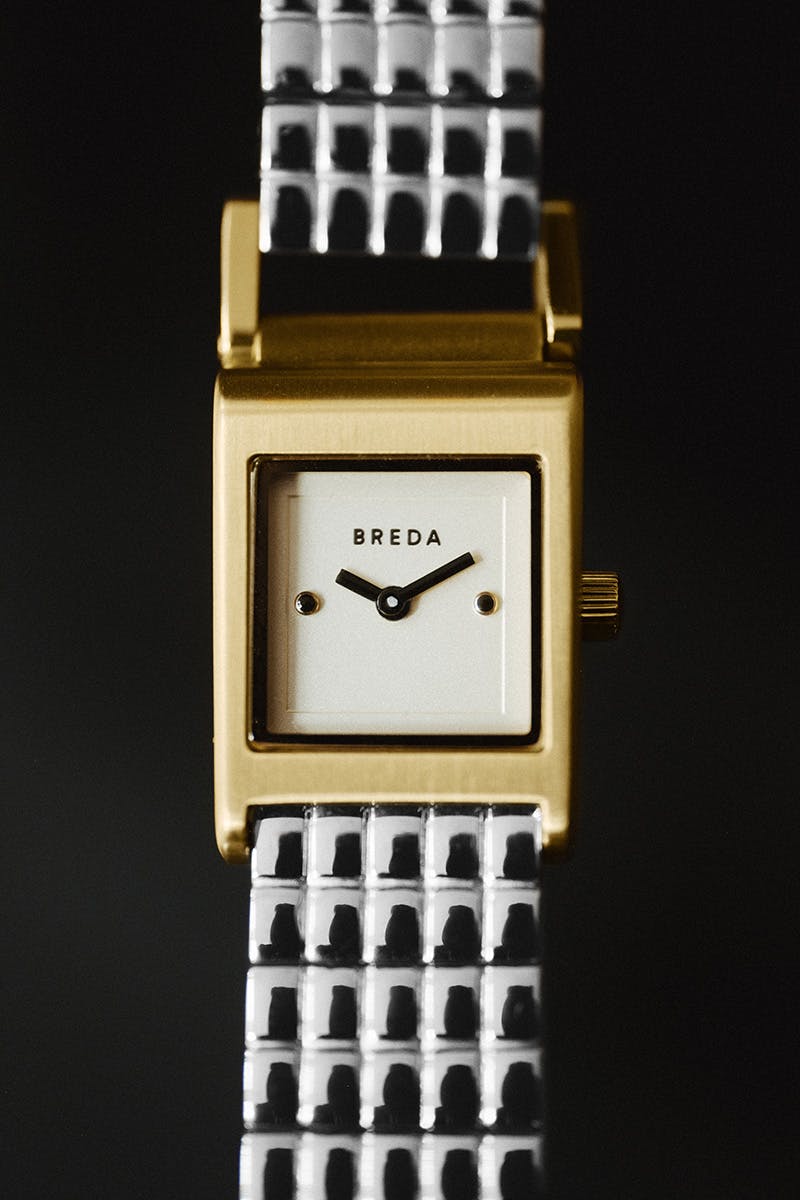 The BREDA Revel, which you can buy right now, exists as a reminder of power and personality despite its small build. An 18mm square case and 14mm bracelet positions Revel as a tiny timepiece that packs a punch with its stainless steel construction. Underneath the mid-century style surface, you'll find a Japanese-made Seiko Quartz movement which acts as the long-running powerhouse of the watch.
Available in four colorways, the BREDA Revel is an option built on simple beauty and for those looking to roll the years back to the golden age of horology. Four alternatively colored faces — sky blue, black, gold, and ivory — match up with silver or gold-tone cases and bracelets, which gives us enough choice to echo our style without complicating things.
Shop four colorways of the new BREDA Revel below.
Our designated Selects section features products that we love and want to share with you. Highsnobiety has affiliate marketing partnerships, which means we may receive a commission from your purchase.