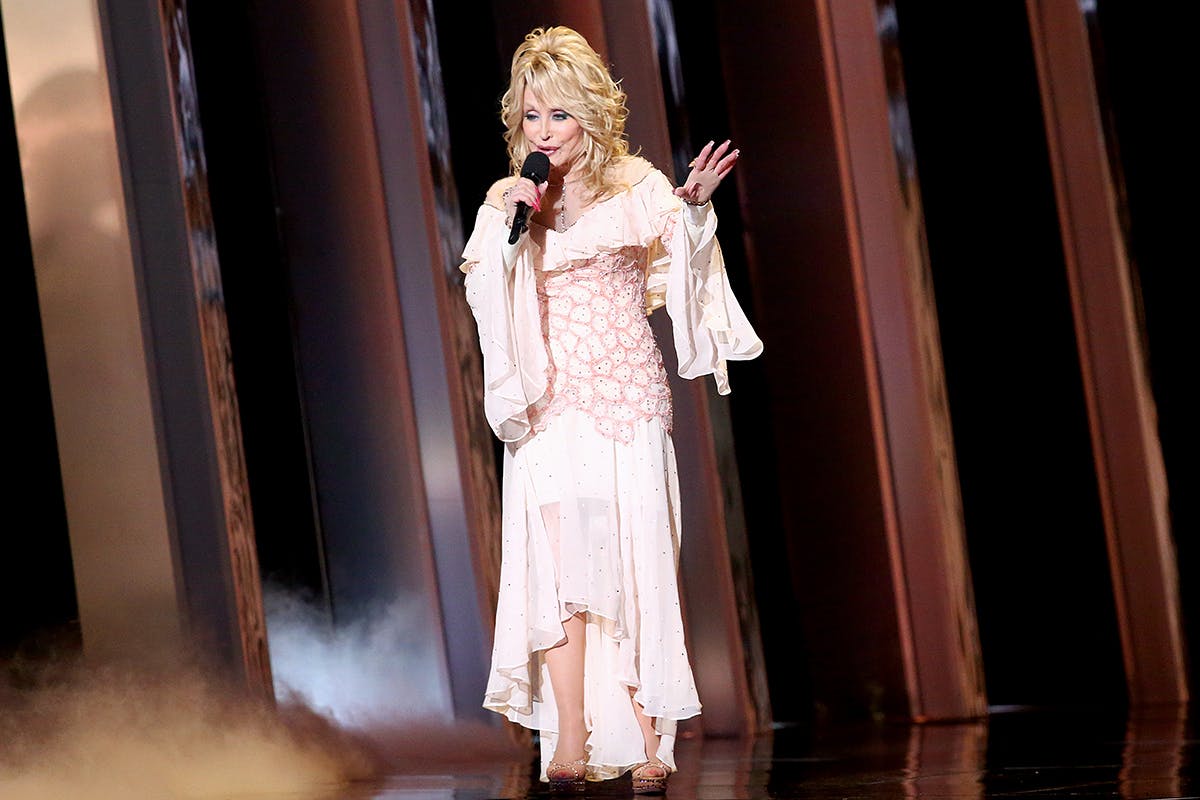 As the Dolly Parton meme continues to make its rounds, we're finding that some highly unlikely candidates are participating in the challenge. Earlier this week we spotlighted the likes of Diddy, Will Smith, Miley Cyrus, and a number of other celebrities sharing their own version of the meme, but now we've learned that British police are actually using the challenge to catch criminals.
Newsweek reports that Durham Constabulary in County Durham of North East England recently took to Twitter to request information on a man named Paul Bishop, as they aim to speak with him about a burglary that took place last month. The tweet includes images of Bishop superimposed over different settings using the Dolly Parton meme format. Take a look below.
While we don't know if this tactic helped authorities locate Bishop, Twitter seemed to appreciate the move. "That's it. You win the #DollyPartonChallenge. It's over, people. Just pack it up, Twitter, and go on home" one user commented.
Elsewhere, Cleveland Police in North Yorkshire, UK utilized a similar approach while searching for a suspect by the name of Scott Mizsei. They used multiple images of Mizsei to create their own Dolly Parton meme, asking users to call with info on his location.
"We don't take such appeals in any way lightly and follow the relevant national policing guidance but that doesn't mean we can't seek to make appeals as engaging as possible which is what we did here," Cleveland Police's head of communications Will Green told Newsweek. "I don't know if we'll do it again; a lot of the positives from this style came from it being unusual and a first."
Dolly Parton started the viral challenge earlier this month when she posted a montage featuring four different images of herself that she would hypothetically use for LinkedIn, Facebook, Instagram, and Tinder. "Get you a woman who can do it all," she captioned. The meme quickly took the internet by storm, with celebrities and average Joes alike sharing their own versions of the challenge.