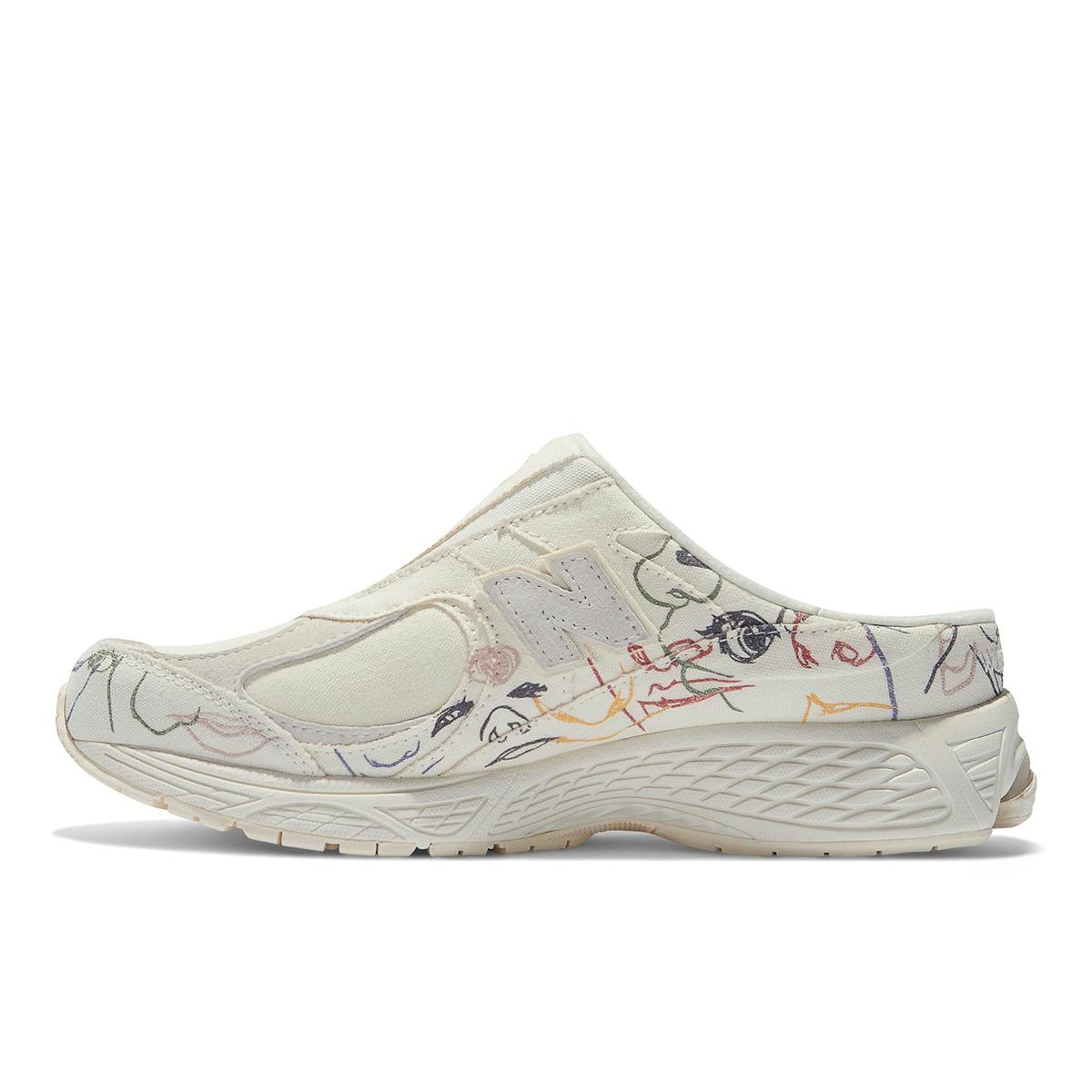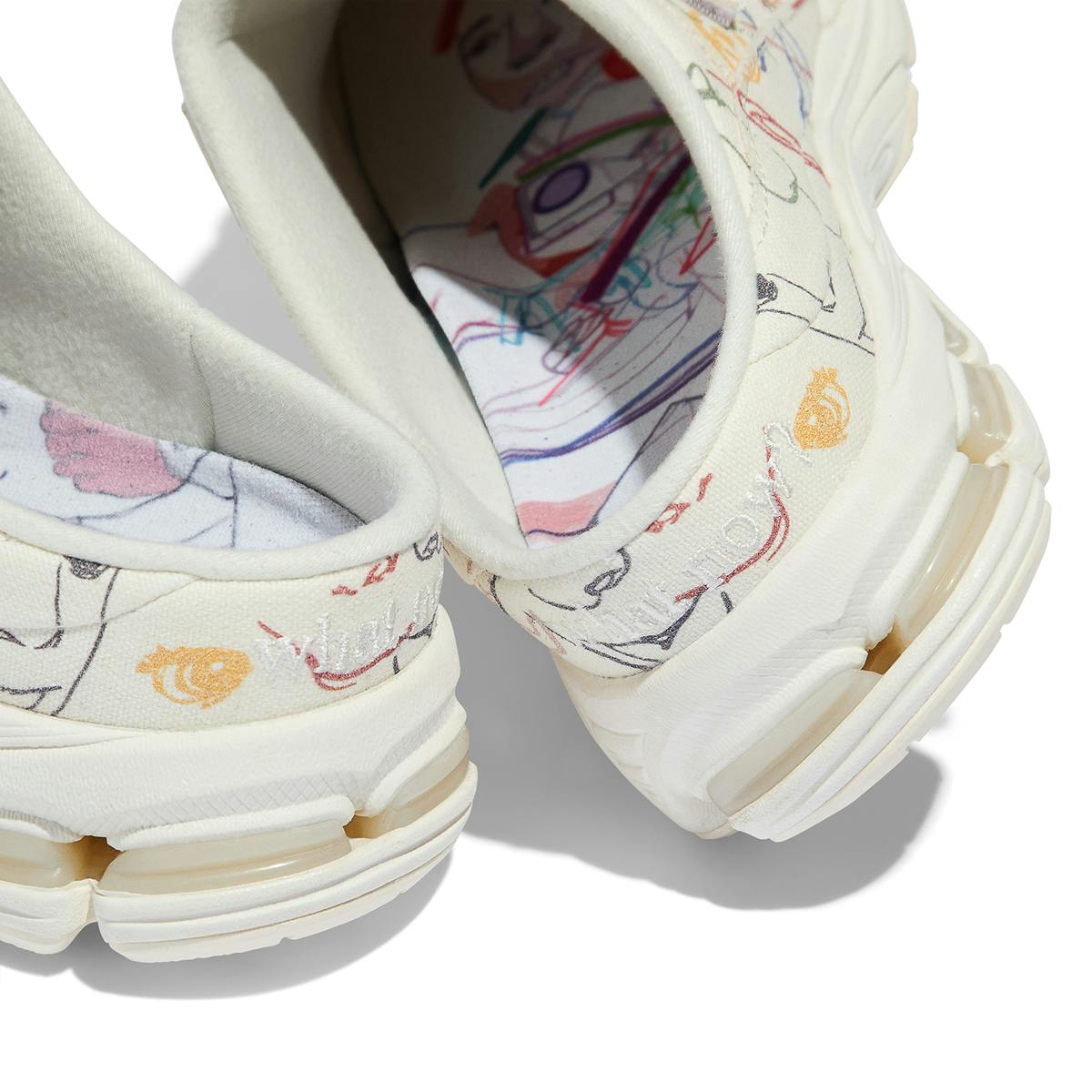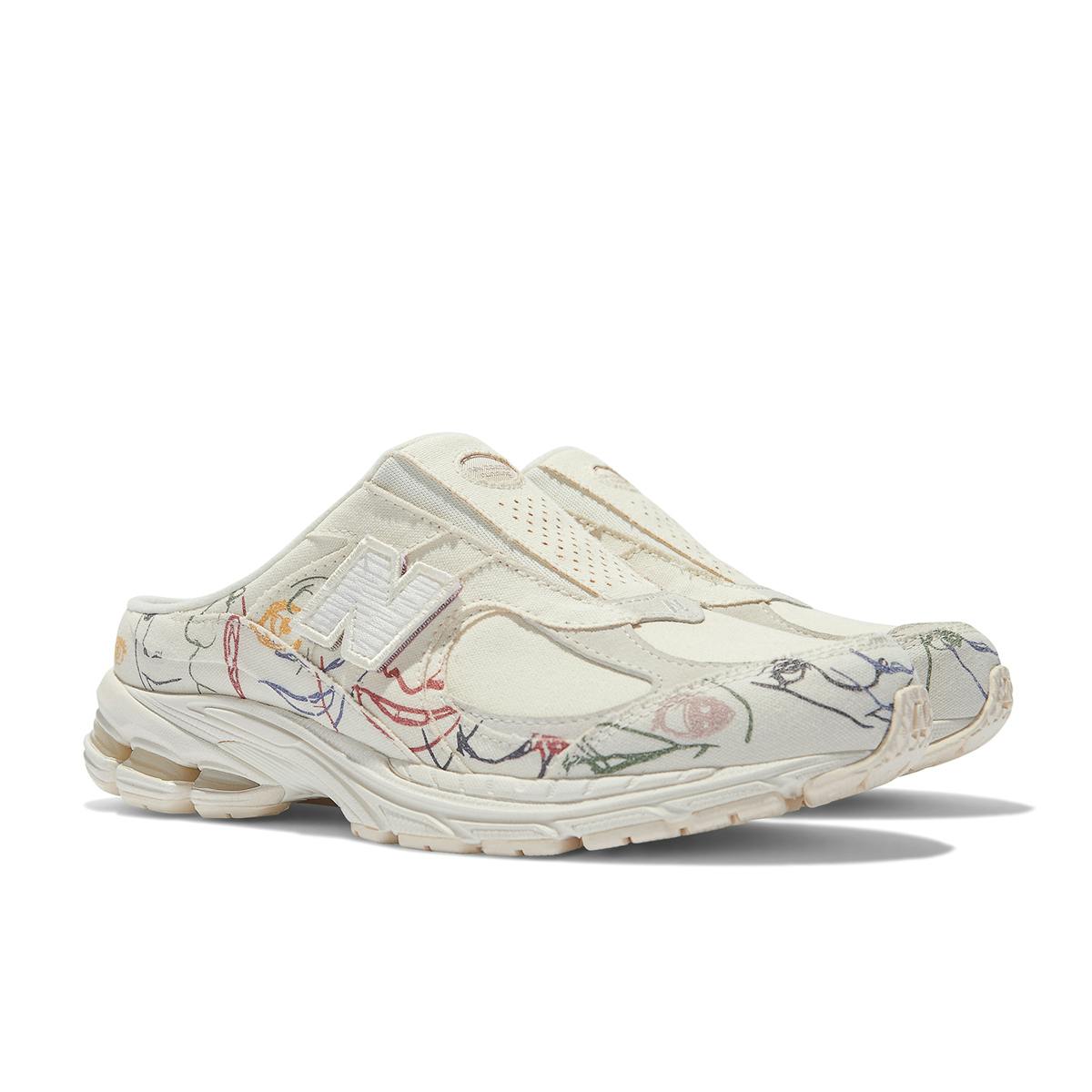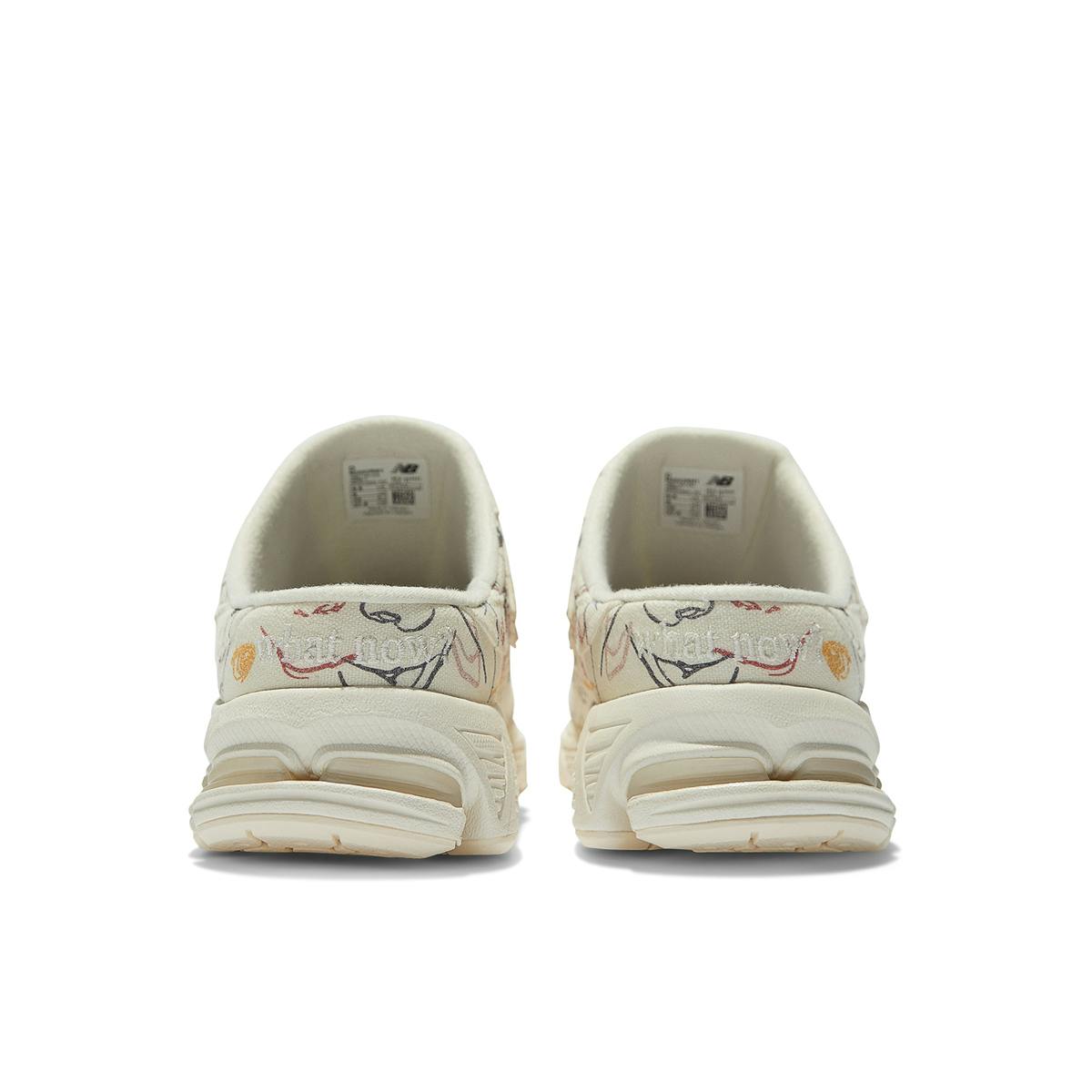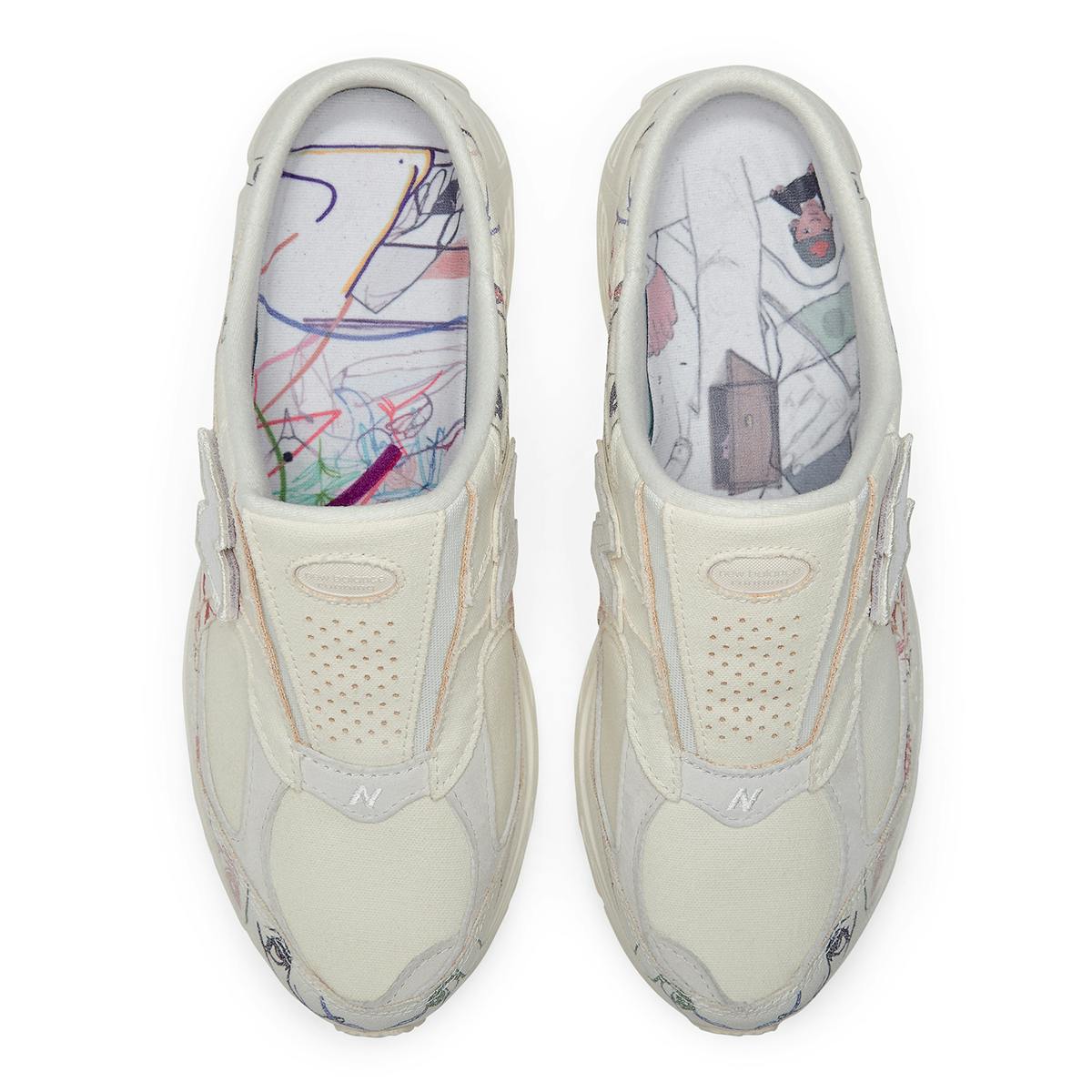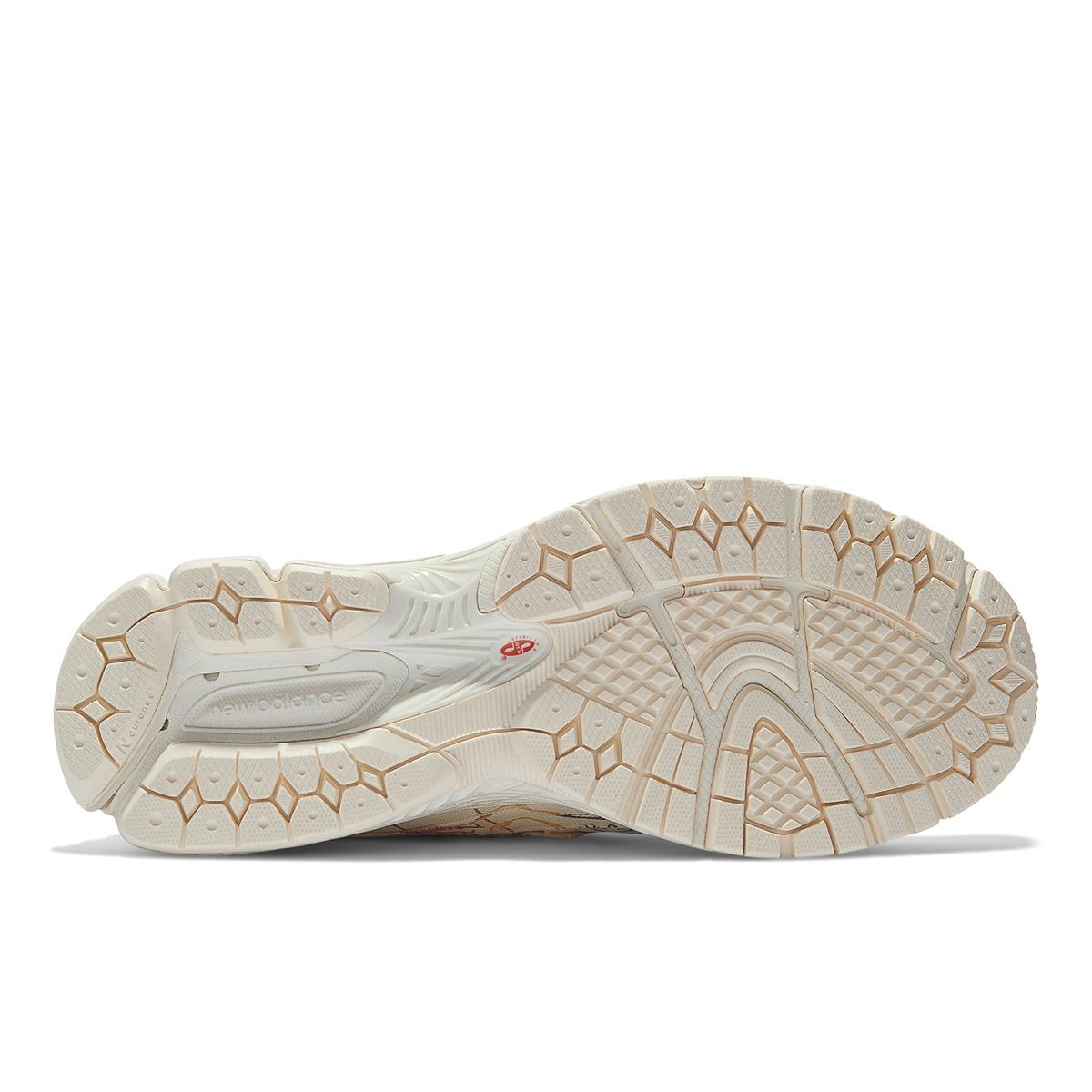 Brand: Bryant Giles x New Balance
Model: M2002R M1
Key Features: 2002R, but make it a mule
Release Date: July 14, July 21
Price: $140
Buy: Bryant Giles' Gone Homme site, New Balance's online stores globally
Editor's Notes: "Bone-in or boneless" is a question all too familiar to us chicken enjoyers (sorry to our vegan readers out there). In the case of Bryant Giles, the LA-based artist gives fans a similar choice with his new New Balance 2002R collaboration: heel-in or heel-less?
Like the rest of the fashion industry, Bryant Giles, too, is enjoying the endless mule-ment, joining in on the heel-less fun with his New Balance 2002R M1, NB code for the 2002R in mule form.
Heel-free and with no laces in sight, the Bryant Giles x New Balance 2002R mule boasts printed artwork, courtesy of Giles, from its creamy canvas exterior to plush insoles.
Other details like removable Velcro "N" on the upper and "What Now?" on the heel embody the essence of Giles' touch, drawing cues from the artist's artistic approach and referencing his works, like What Now film.
Giles' New Balance 2002R mule manifests as the artist's idea of the perfect studio shoe hence its nickname "the Artist's shoe."
With New Balance kicks being his choice footwear for long days in the stu', Giles has grown to truly appreciate the functionality and stylish sensibility of the Boston-based brand's footwear. And now, he wants other artists to experience the same comfort and style during their creative sessions.
With his 2002R, Giles preserves the model's signature design elements like its ABZORB cushioning technologies. The emphasis on the shoe's effortless practicality further conveys its suitability for artists such as himself, who pull on-feet all-dayers in their workspaces.
Indeed, it's a good year to be part of the mule stable. From hybrid iterations supplied by Martine Rose and Balenciaga to homogeneous offerings from names like Birkenstock and Marni, the mule boyz' beloved footwear is indeed having quite the moment.
So, artists, what will it be for Bryant Giles x New Balance 2002R shoes: heel-in or heel-less? Or, perhaps you'll take the route of Mia Agraviador, known for famous Old El Paso commercial quote, "why not both?"