Before we dive into Riccardo Tisci's first standalone menswear collection for Burberry, let's have a word about digital-first runway shows.
What brands need to understand is that the second you decide to showcase a new fashion collection via a digital format, all traditional rules should be kicked straight out the door. You've entered creator country, an in-your-face incredibly overpopulated place where to even have the slightest chance of being memorable, you have to big budget Game of Thrones it, or make your show format as personal and first-person as possible (à la filmmaker Loic Prigent, who explains every single detail of a fashion show's process, from product to designer's inspiration to the scene outside). Anything in between will fall into an abyss of mediocre nothingness.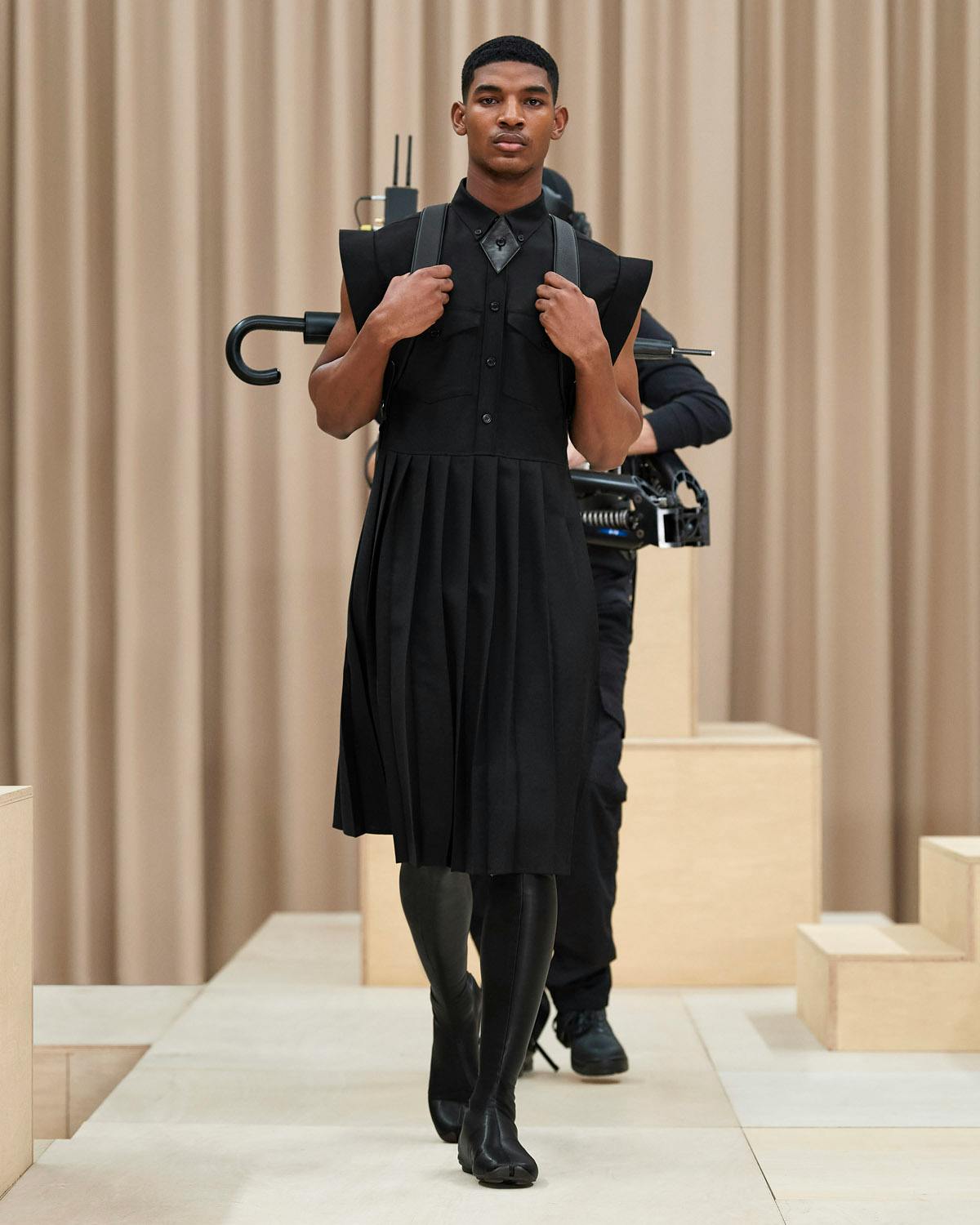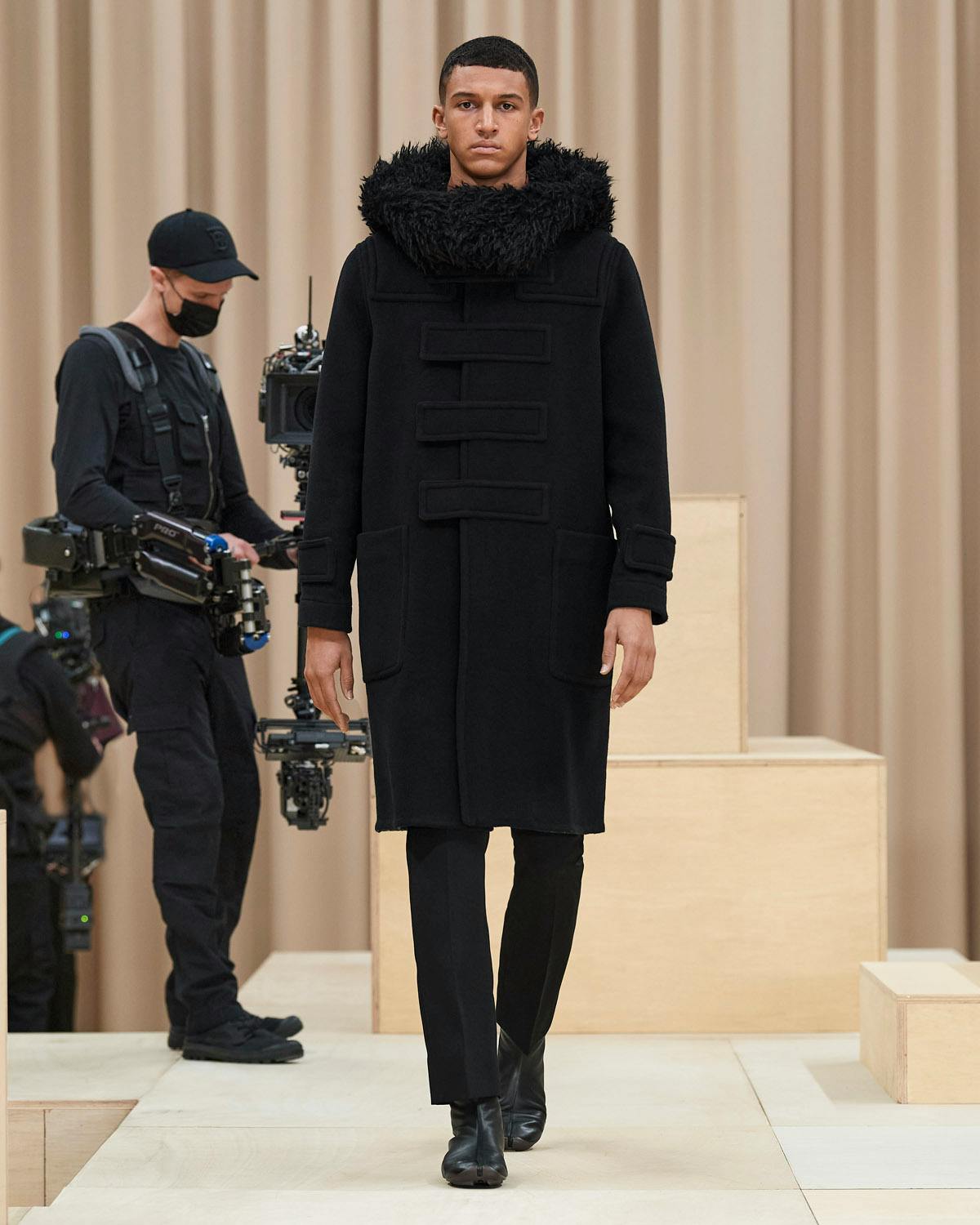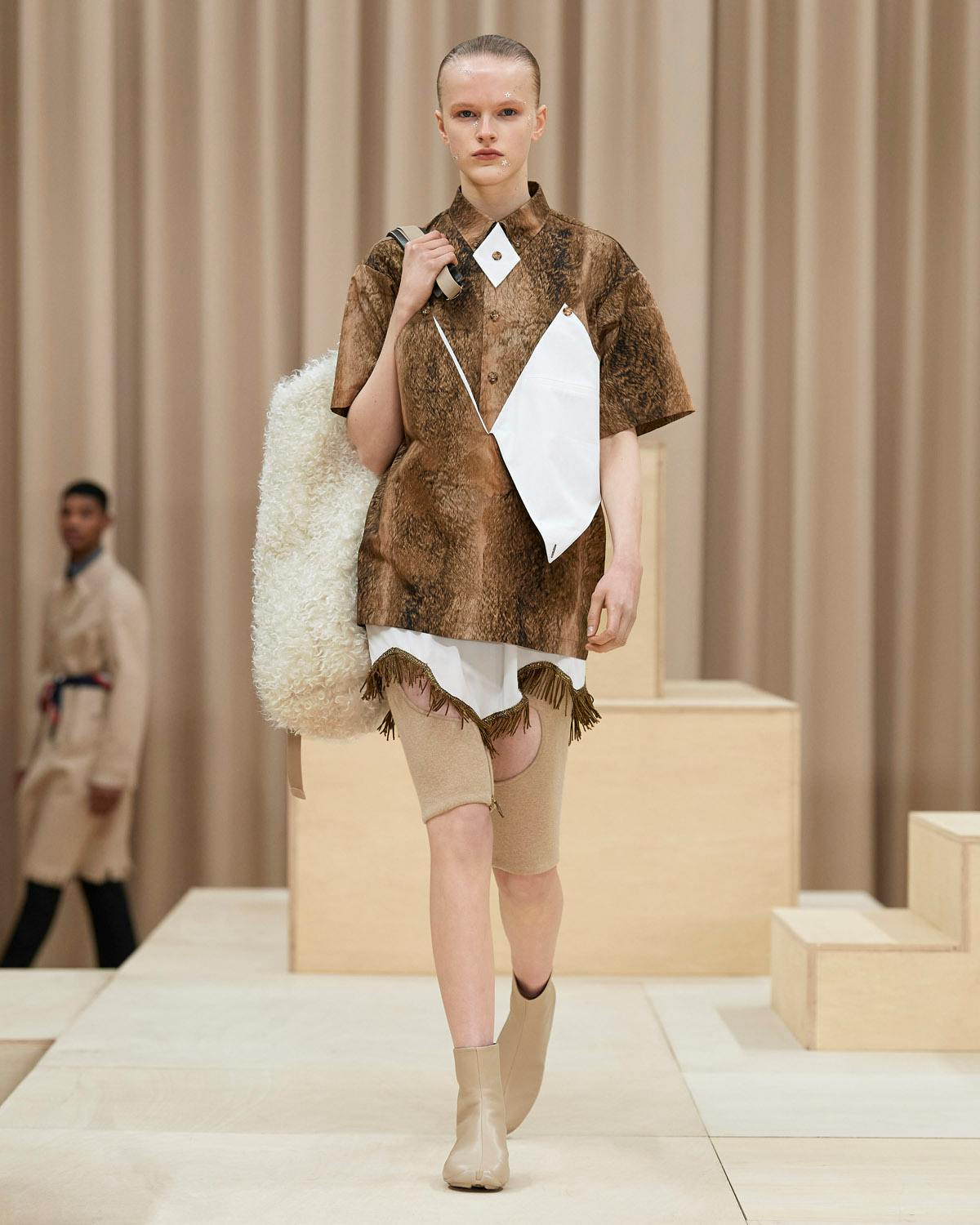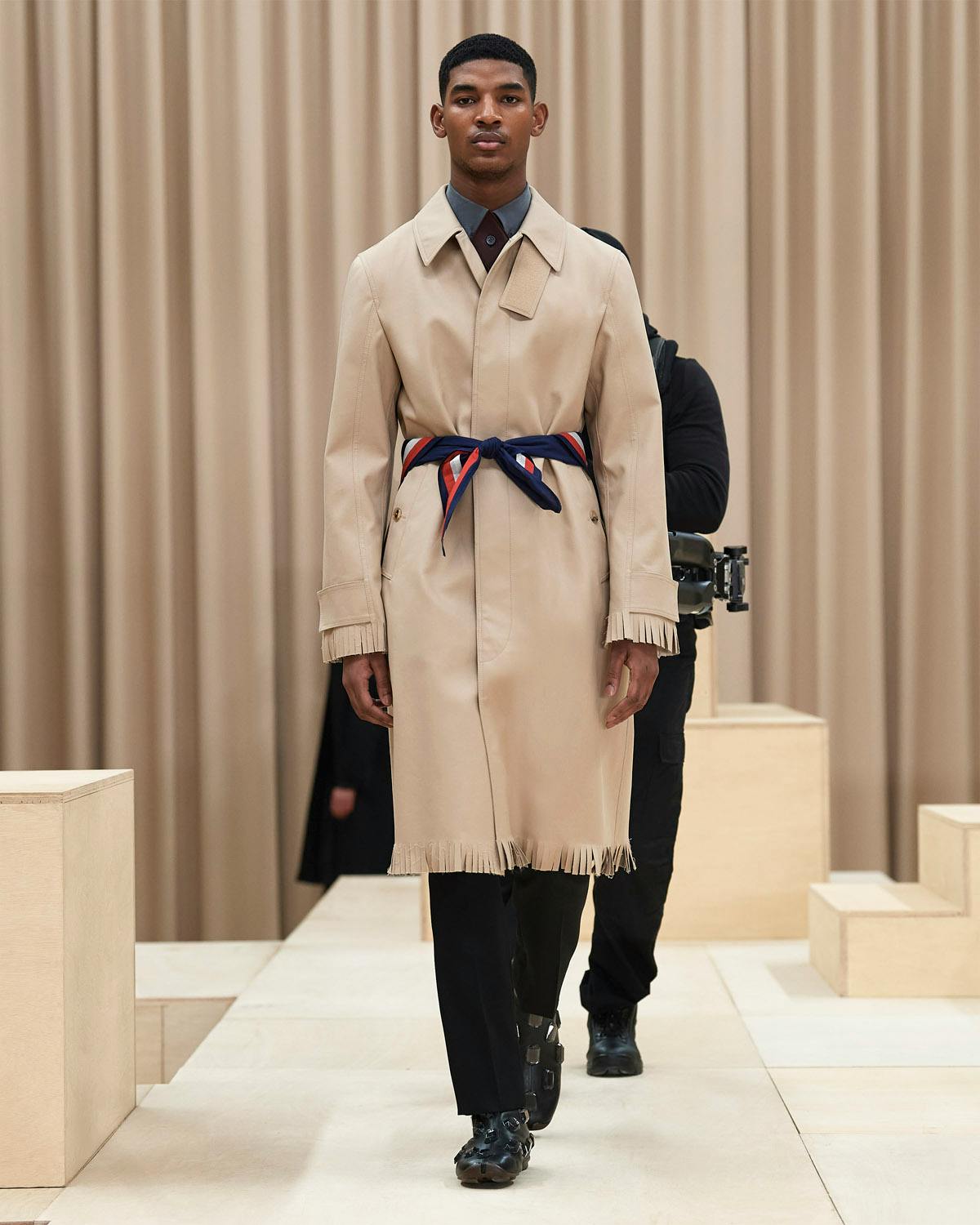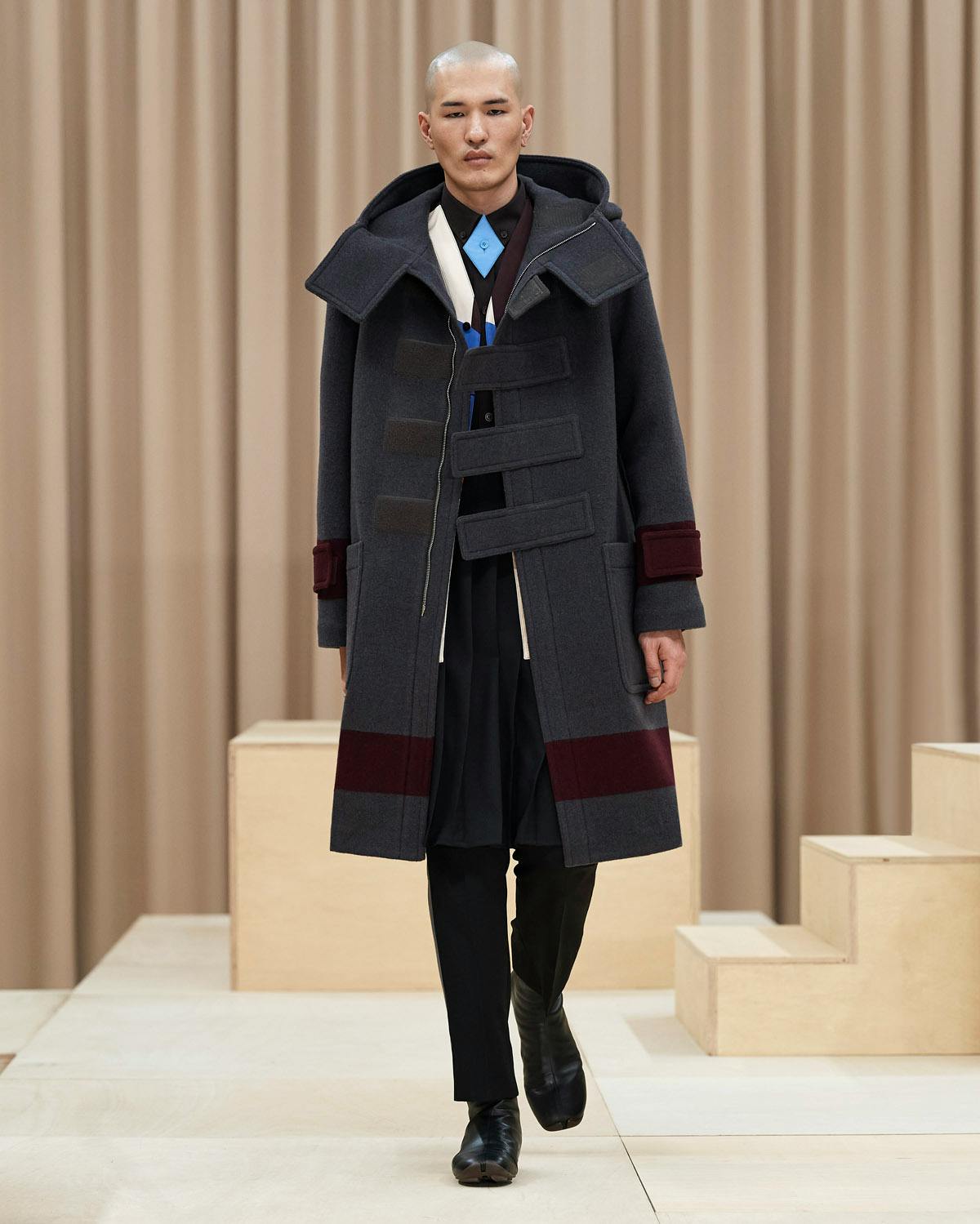 Now with fashion's biggest brands spending hundreds of thousands of dollars (if not millions, see: Chanel) on seasonal over-the-top fashion shows, you would expect the majority to opt for the big budget route. However, what that gives you in earned media value (EMV) is hundreds of points of views of this brand's universe. The celebrity showgoers, the editors, the influencers, the big models backstage, the hair and makeup artists pre-show, the agents, the paparazzi outside, all snapping every corner of what they're seeing, from the invite they receive upfront to the models running to the next location post-show, branded gift bag under the arm and all.
And so, tuning into Burberry this afternoon, there were high expectations that went beyond the clothing. The UK's most prominent luxury brand has cleverly thought out how it will roll out its show, and engage with its audience directly, ultimately making them opt for your 10-minute digital runway show over all visual media that the internet has to offer. Just because people are at home, it's not a given they'll pay attention to you.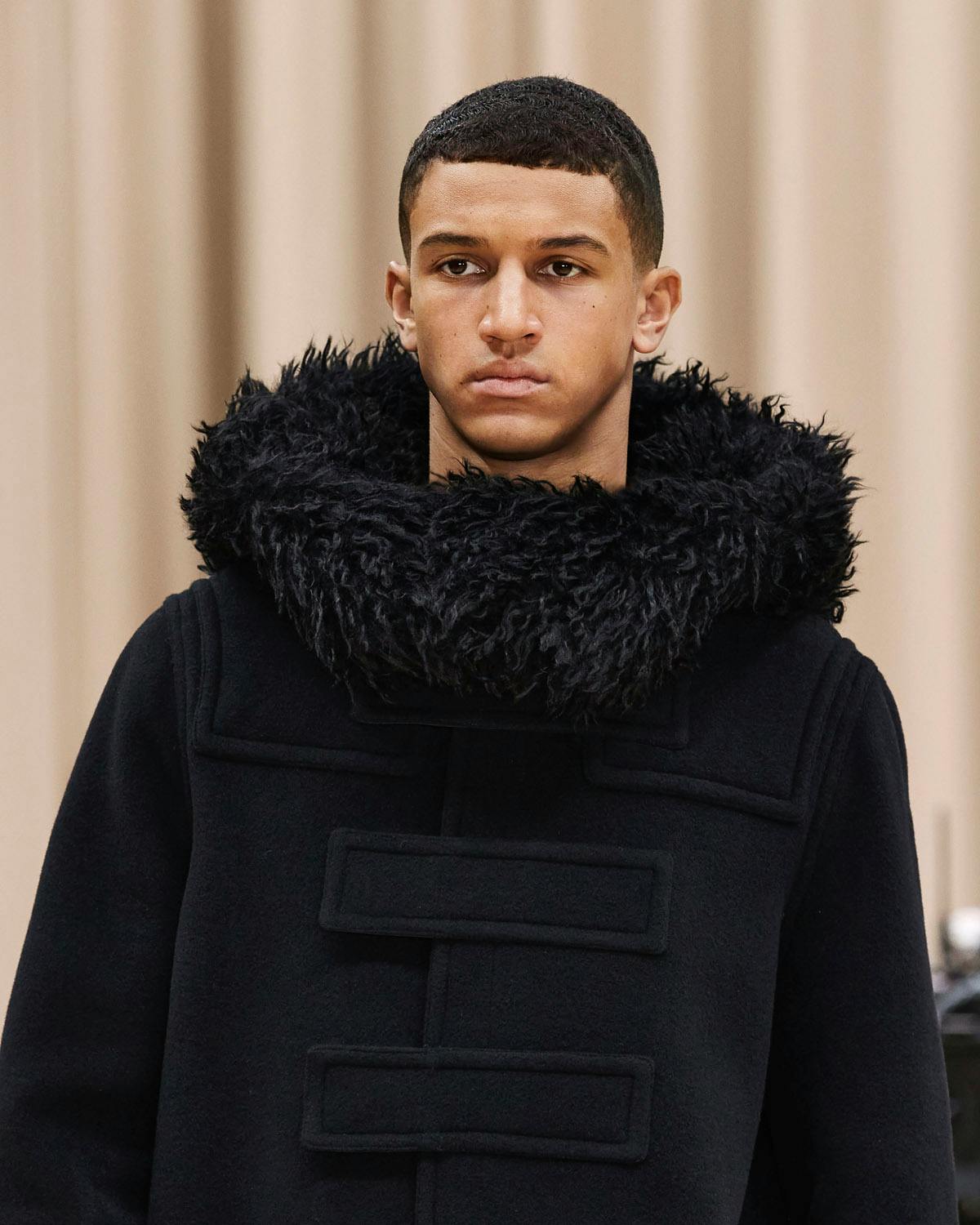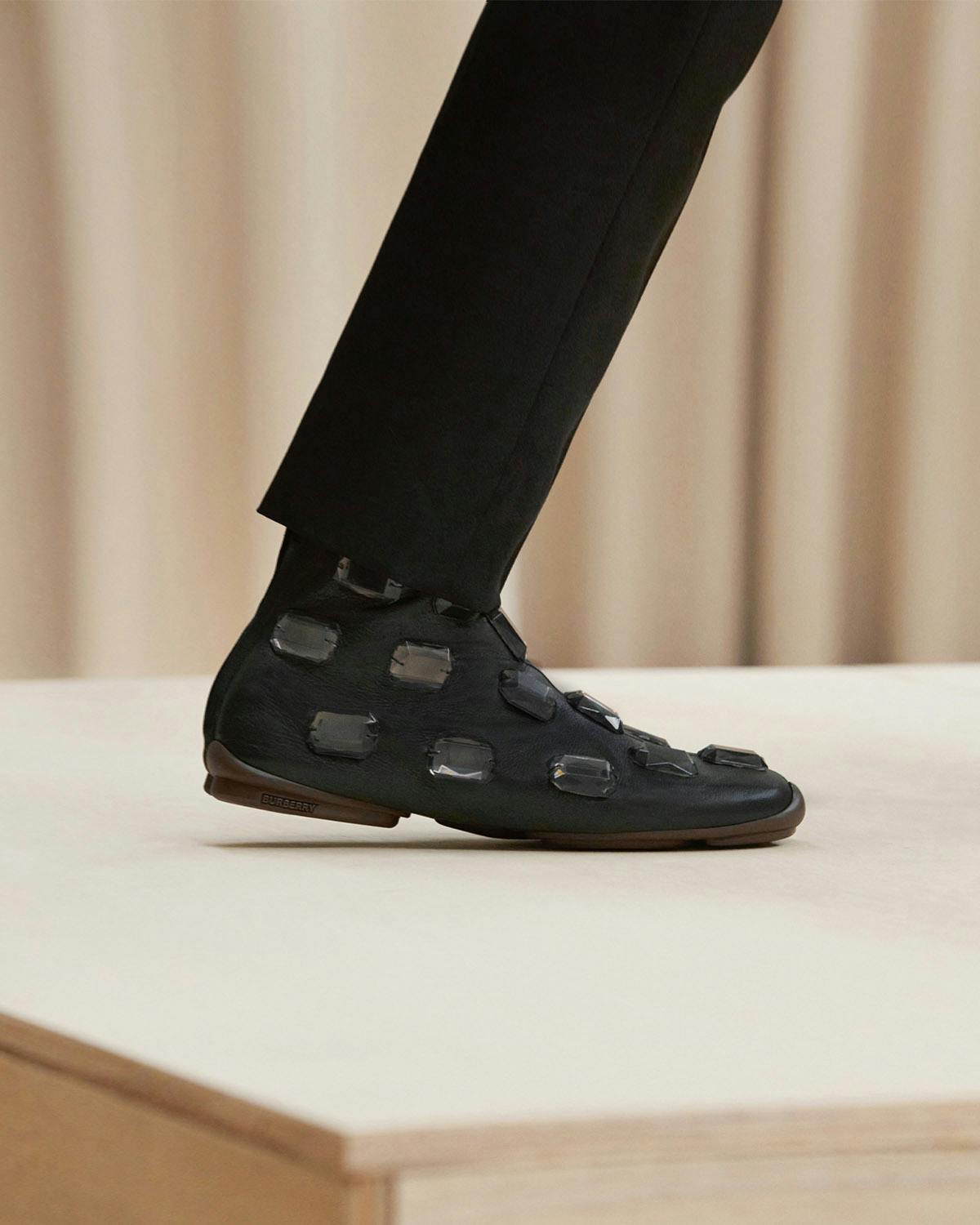 And that's where Burberry (and most other luxury brands this season) fell flat. Tisci is a talented designer. Regardless of scrutiny editors might throw him, he sells. Yes, some pieces are unnecessarily over designed, but take them apart and there are many evergreen staples. Good quality clothing that lasts.
So let's focus on the things that this collection did win at. @fitvomit's Khalil Ghani opening the show in a signature sand trench, to later return in a playful B-branded burgundy varsity jacket, win. Big outerwear (including giant bunny ears) and slim tailoring in muted colors, win. Female model looks 14, 16 and 28 dressed in menswear, win. The show having a curated selection of less than 30 looks, always a win. Ib Kamara on styling, Isamaya Ffrench on beauty, and Jawara on hair, triple win.
"I love his energy and he has been an inspiration since the moment we met. He's a very authentic and genuine person. In these social media days, that can get lost – a lot of people get lost. He very much knows who he is," Khalil tells Highsnobiety. "My favourite look of the collection is the second look I wore, the varsity jacket with the dress – very fluid." As long as the fashion feels good, the rest might not matter.
But back to media and distribution. Set in the brand's flagship London store, models walked out against a sober backdrop of geometrical beige plywood. A clean sight that focused on the clothing, shying away from the frou-frou of abundant show sets. It would be a statement in itself had the collection's main theme not been nature and the great outdoors (the show invite was a decadent Burberry-branded camping chair).
"This collection is an homage to the relationship between humanity and nature, where we can break free and come together to discover new forms of expression," Tisci stated in Burberry's show notes. "With this in mind, I became fascinated by the widespread British craft and outdoor movement of the early 20th Century, when people escaped to explore the unknown countryside." How I wish we could experience these sentiments as those around "camaraderie", "friendship", and "community" which Tisci goes on to speak about. I saw these same points being successfully conveyed just yesterday in the powerful videos of Ahluwalia, Bianca Saunders, Bethany Williams and Saul Nash, smaller brands with a dramatically lower budget.
That's the thing isn't it? When brands all flock online, the playing field is democratized to the point where our local restaurant, that friend from high school, and National Geographic's IG all have as much chance of being seen as giant luxury houses. Competition that once never was, now is. And it changes everything.