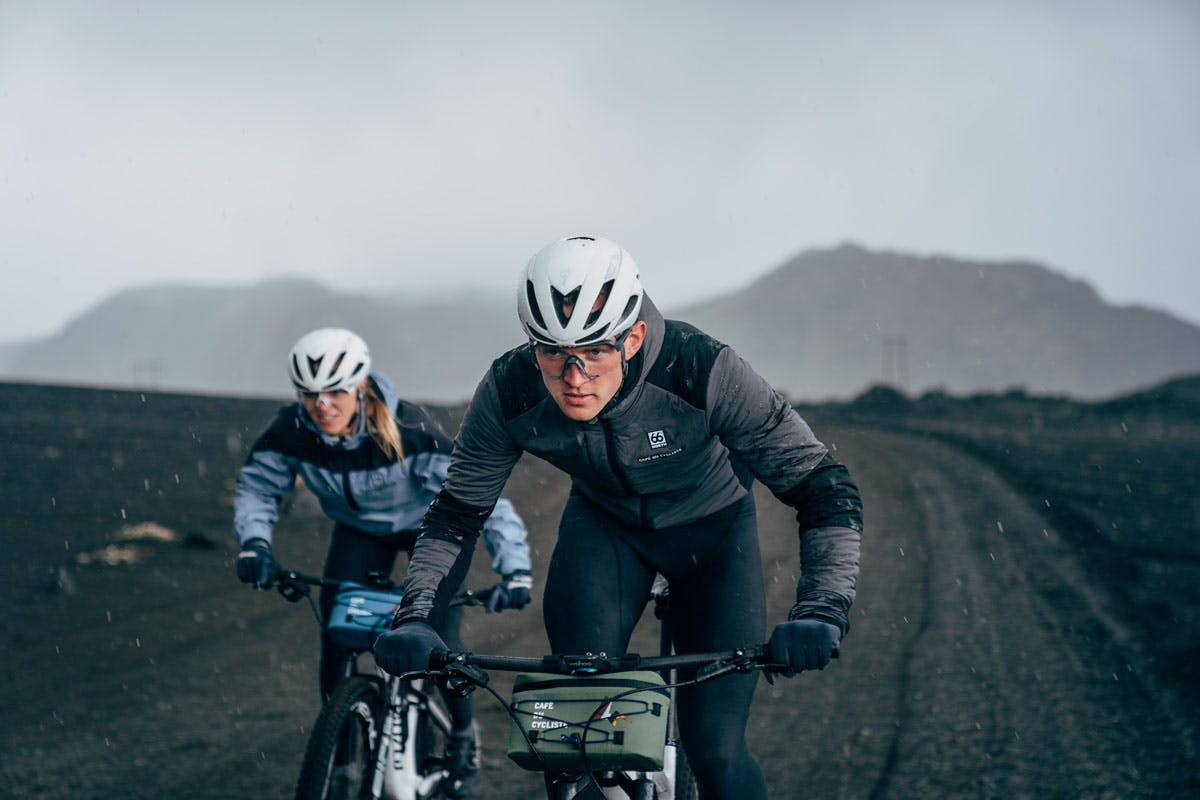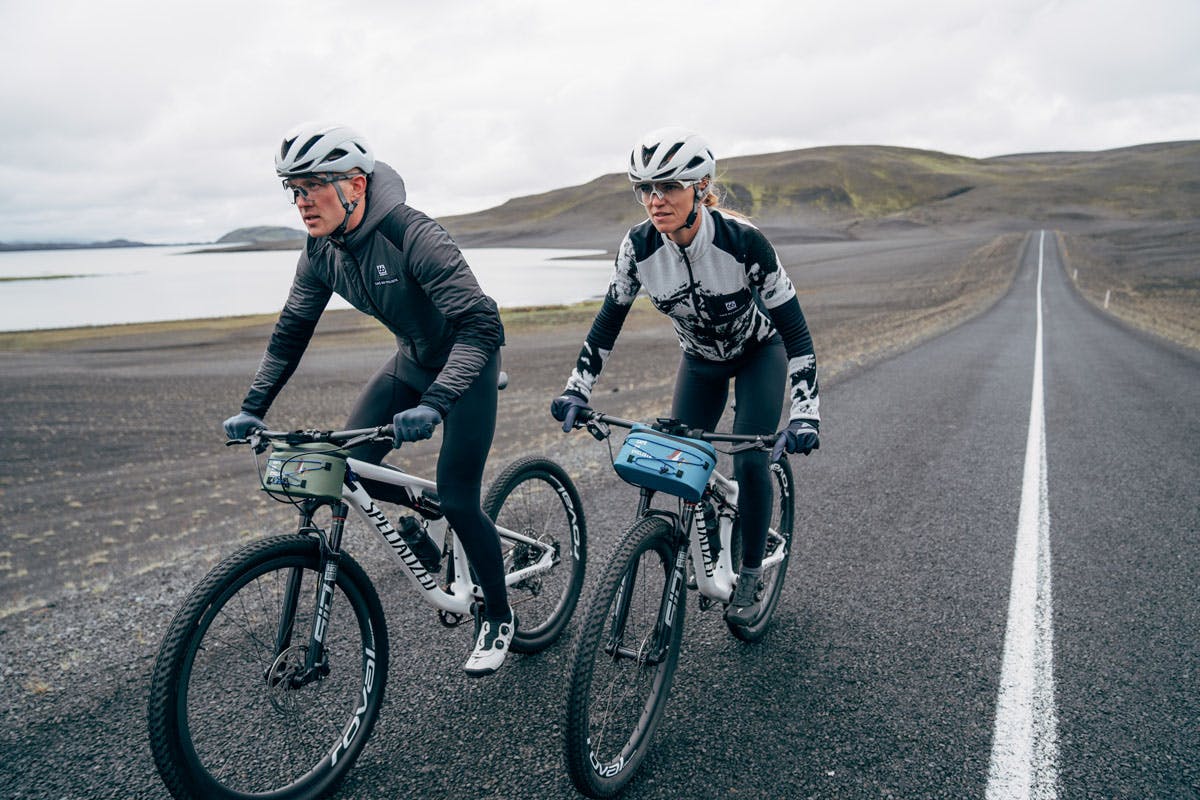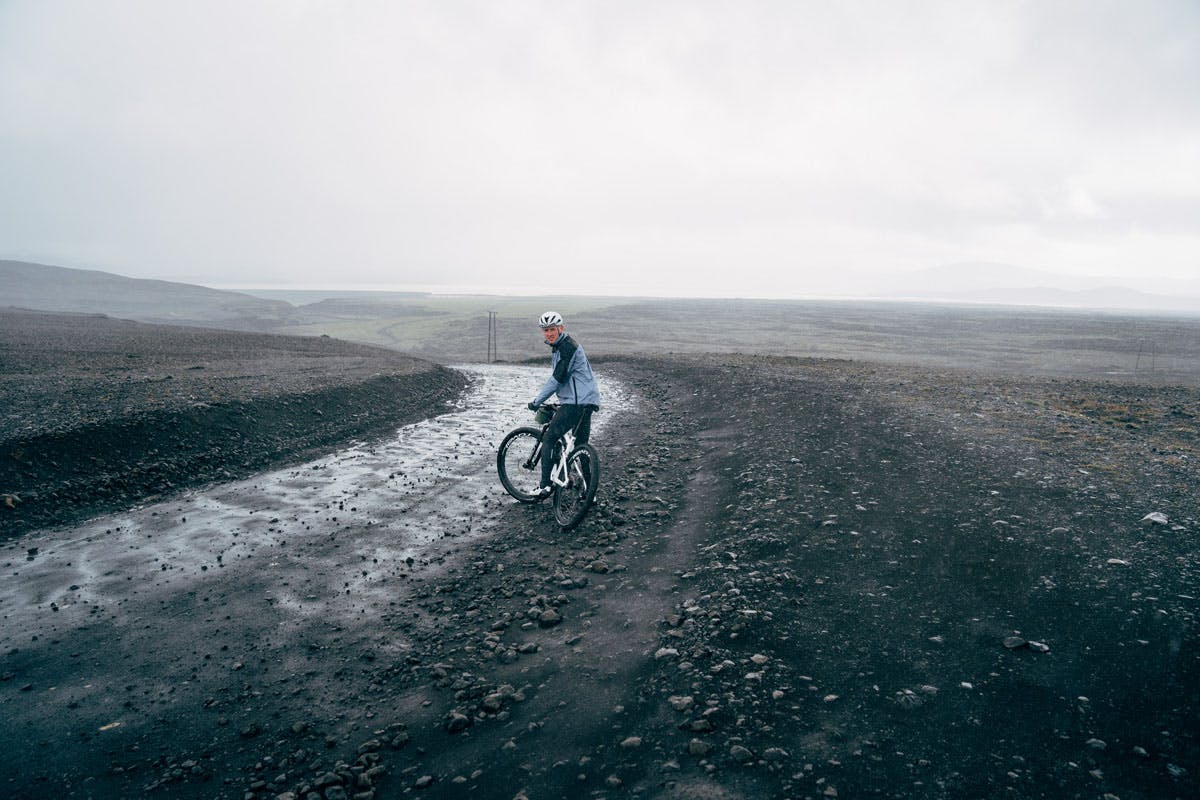 Sure, cycling in summer is great, but Café du Cycliste and 66°North are making extreme-weather cycling feel good and look great for Fall/Winter 2021.
Nothing quite beats hitting the road on a warm summer's day, a cooling breeze passing by as you spin past your local park or challenge your friends to a race. The adrenaline is hard to beat. Going head-to-head with plummeting temperatures, an icy morning wind, and the splash of muddy water hitting your threads on your morning commute to work in winter - not so cute.
While cold-weather cycling, for many, lacks the appeal of a summer ride, but it doesn't have to be dull. Coming together for an unlikely Fall/Winter 2021 partnership, Café du Cycliste and 66°North look to the otherworldly landscapes of Iceland to provide technical gear that is tried and tested in some of the harshest conditions the world has to offer. Basically, with this gear, you've got no excuse not to join your mate on that ride you promised.
The concise four-piece capsule comprises of a packable GORE-TEX anorak, aerodynamic fleece jacket, lightweight insulated layer, and sling bag. This kit gets straight to the point.
Discussing the brand's joint mission, Café du Cycliste's founder Remi Clermont said: "We want to keep mapping cycling routes and making it accessible and comfortable all over the world through our products. Cycling in the most extreme conditions is something that adds both fun and beauty to the whole experience."
Café du Cycliste x 66°North's Fall/Winter 2021 capsule collection is available online now.