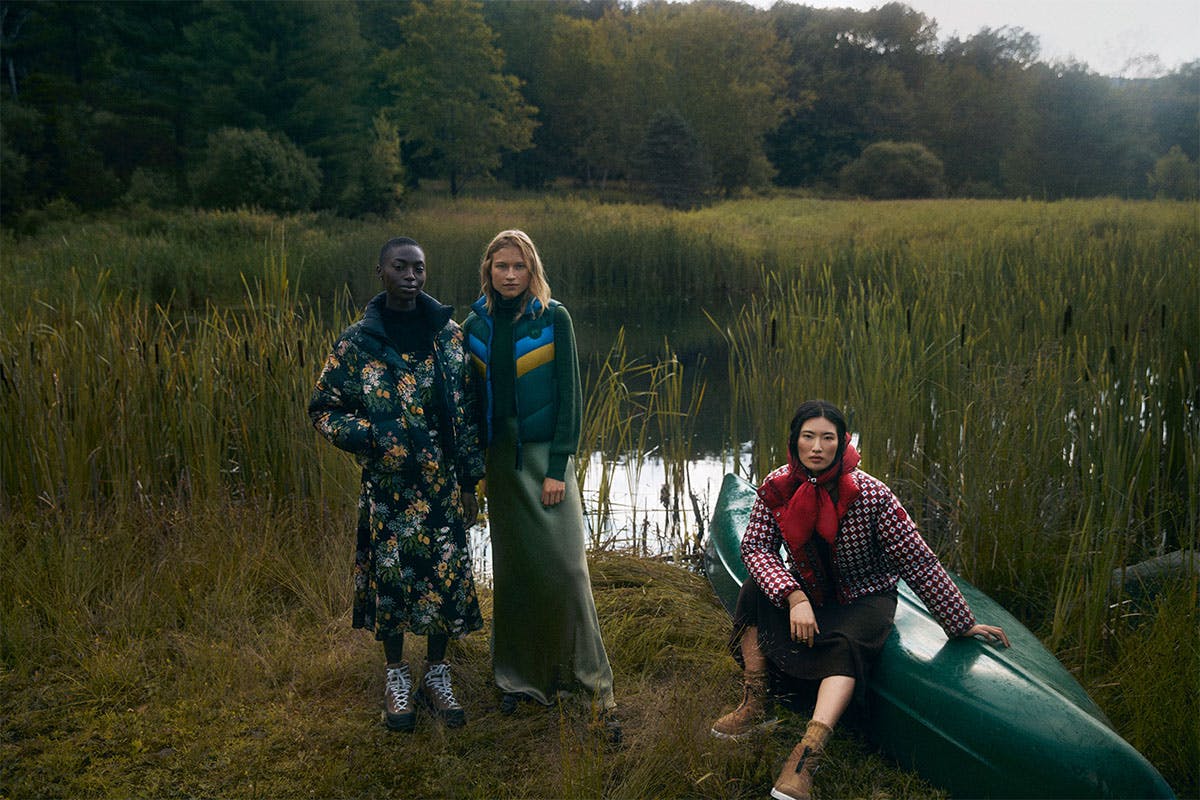 Sustainable fashion is the name of the game. At least, that much is true of Canada Goose's new collaboration with Reformation. Banging heads in a bid to share in their mission of responsible design, the pair have pieced together a selection of statement outerwear to bring the year to a close.
Thoughtful design and craft are essential. There are no two ways about it. If we're to continue creating products at such an extreme scale, we need to better consider our impact throughout all areas of the product life cycle.
These considerations have formed the basis of Reformation's mission to bring sustainable fashion to everyone and serve as the connective tissue of its collaborative efforts with Canada Goose as it further explores the outputs of its HUMANATURE platform.
While this joint mission rightly takes center stage in the collaboration, creating a selection of products that are crafted using recycled and plant-based fibers in addition to Responsible Down Standard (RDS) responsibly sourced down, it doesn't detract from the stylistic focus on the product offering.
Intended to be shared between generations, each style features unique interior linings that include a "Loved By" label with blank lines to be filled with names of friends and family – a small yet thoughtful consideration for the longevity of the product.
Comprising seven pieces, the statement product line-up pairs Canada Goose's expertise in warmth and protection with Reformation's vintage-inspired design. The result? A technical womenswear offering that's unapologetically bold, spanning a rich spectrum of reds, yellows, blues, and greens.
There's no time like the present – the sustainably made Reformation x Canada Goose collection is available to shop online now via both brands' platforms.